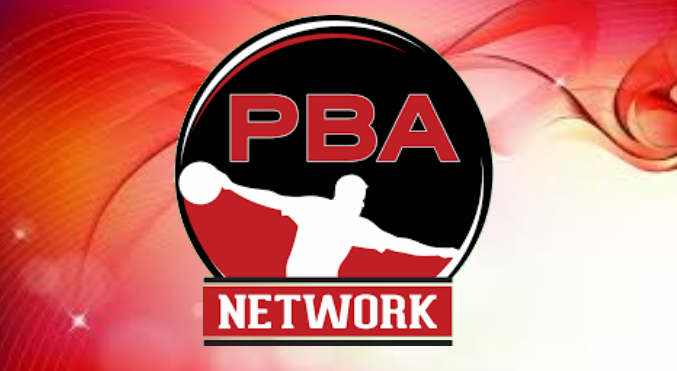 L.L.BEAN PBA LEAGUE SEMIFINALS TO RE-AIR ON ESPN2 SATURDAY
The ESPN telecast of the L.L.Bean PBA League semifinal round matches between the Shipyard Dallas Strikers vs. Sysco Philadelphia Hitmen, and the L.L.Bean Portland Lumberjacks vs. Live + Work in Maine Silver Lake Atom Splitters will re-air in its entirety Saturday at noon EST on ESPN2.
The re-broadcast airs in advance of Sunday's L.L.Bean PBA League Elias Cup Finals at 1 p.m. on ESPN.
XTRA FRAME CONTINUES PBA50, PWBA COVERAGE; XTRA FRAME TOUR ON TAP
Xtra Frame coverage of both the PBA50 Tour and the PWBA Tour continues with the PBA50 Tour's first major of 2017, the PBA50 Tour Players Championship at Woodland Bowl, May 14-16, plus PWBA's Fountain Valley Open from Fountain Bowl in Fountain Valley, Calif., today and Saturday before the women's tour heads to Baton Rouge, La., for its first major of the season, the USBC Queens, May 18-23.
PBA Tour competition resumes with the PBA Xtra Frame Wilmington Open from Ten Pin Alley in Wilmington, N.C., May 27-29, followed by the PBA XF Jonesboro Open from Jonesboro Bowling Center in Jonesboro, Ark., June 3-4. Both are PBA Xtra Frame Storm Cup events and both will be covered live, exclusively on Xtra Frame, from first ball to last.
Xtra Frame subscription packages are available for three days, 30 days and a full year. To sign up, visit xtraframe.tv for details.
LEARN ACCEPTS POST AS MARTIN METHODIST COLLEGE HEAD COACH
Five-time PBA Tour titlist and current PBA50 competitor Bob Learn Jr. has accepted a position as head bowling coach for men and women at Martin Methodist College in Pulaski, Tenn. Martin Methodist, an NAIA program, competes in the

Mid-South Conference.
Learn, who has extensive experience in the coaching ranks, is one of more than 30 PBA members who are actively involved as a collegiate or high school bowling coach.
THIS WEEK: "PICK THE EBONITE BALL" FOR PBA BOWLING CHALLENGE GAME
Concrete Software's "pick the ball" survey for PBA Bowling Challenge mobile game continues this week with players invited to select a new Ebonite ball from among three options provided weekly for each PBA-participating brand.
Based on fan voting which begins Thursday (click here: link 

http://bit.ly/Ebonite_17

  to cast your vote), the "winning" Ebonite ball will be available for play on May 19.
A code to purchase the ball for 50% off (the code will be available on PBA's and the specific companies' social media pages) will be posted. Each company also will have a flashback weekend where all its previous balls will be available for that weekend only.
PBA REGIONAL UPDATE: JOSH BLANCHARD WINS 11TH REGIONAL TITLE
Josh Blanchard of Mesa, Ariz., posted a 5-4-1 match play record and knocked down 4,136 pins Sunday to win his 11th career regional title in the PBA Sunset Automotive Group Open presented by US Foods at Daffodil Bowl in Puyallup, Wash.
Blanchard, who earned $2,000, defeated Chris Barnes of Double Oak, Texas, by 48 pins for the title.  Barnes had an 8-2 match play record and 4,088 pins for his 18 games including match play bonus pins.
In the companion PBA50 Daffodil Bowl Open presented by Sunset Chevrolet, Pat Johns of Seattle, Wash., went 4-1-1 and knocked down 2,930 total pins to top amateur Jimmie Dillingham of Tacoma, Wash., for his first Northwest PBA50 Regional title. Dillingham had a 4-2 match play record and 2,895 pins for 14 games including match play bonus pins.
● Former USBC Masters champion Tom Hess from Urbandale, Iowa, won seven of his eight matches to claim his ninth PBA Regional title and $2,500 in the 10th annual PBA Junction City Bowl Southwest/Midwest Open presented by Hammer Sunday in Junction City, Kan.
Hess, who had three top-three finishes in Junction City in the last four years, closed the deal this time with a 258-235 victory over Wichita State collegian Wesley Low Jr. from Palmdale, Calif., in the final position round match to finish with a 21-game total of 4,951 pins. David (Boog) Krol of Nixa, Mo., jumped to second with a 269-195 position round win over non-member Alex George of Wichita, Kan., finishing 75 pins behind Hess with a 4,876 total, including match play bonus pins.
● In a battle of non-related namesakes, Stoney Baker

of Canton, Ga., defeated PBA Hall of Famer

Tom Baker

of King, N.C., 222-214, to take the $1,500 first prize in the inaugural PBA50 Data & Sound Specialties Blue Ridge South Open at Fannin Lanes in Blue Ridge, Ga., Sunday.
Stoney Baker had earned the number two spot for the three-man stepladder finals, 250 pins behind Tom Baker with an 5-3 match play record and an 16-game total of 3,553 pins, including match play bonus pins. In the first match Stoney Baker defeated
Kevin Croucher
of Grants Pass, Ore., 198-189.
● The May 12-14 PBA Regional calendar includes the Taylor Kia Central Open presented by Hammer from Holiday Bowl in Struthers, Ohio, and the Planet Bowl Southwest Open presented by Radical from Oklahoma City.
● PBA Regional competition over the May 19-21 weekend includes the Romeo Chevrolet/Buick/GMC Open presented by Ebonite from Patel's Kingston Lanes in Kingston, N.Y.; the PBA50 Baldo Campana Memorial/Ohio Lottery Central/Midwest Open presented by DV8 plus the one-day PBA Baldo Campana Memorial/Ohio Lottery Central Open from Rebman Recreation in Lorain, Ohio; the American Family Insurance Midwest Open presented by Homewood Chevrolet from Oak Forest Bowl in Oak Forest, Ill., and the PBA50 Spare Times Hampton South Open presented by Ebonite from Spare Times Bowling Center in Hampton, Va.
● PBA Regional events over Memorial Day weekend include the Colony Lanes Eastern Challenge, a reduced entry fee event, in York, Pa., and the Celeste Walker Midwest Challenge at Strike N Spare II in Lockport, Ill. – two events for players who have not won a PBA title.
● For complete PBA Regional schedules, rules and entry information, visit pba.com, open the "schedules" tab and click on PBA Regional Tours to find the event(s) in your area.
QUICK NOTES:
● Five-time PBA Tour titlist and current PBA50 competitor Bob Learn Jr. has accepted a position as head bowling coach for men and women at Martin Methodist College in Pulaski, Tenn. Martin Methodist, an NAIA program, completes in the

Mid-South Conference.
●

The late Sean Swanson, the winner of 19 PBA Regional titles and runner-up in the 1998 PBA Oregon Open, was inducted posthumously into the Springfield Area Sports Hall of Fame Tuesday in Springfield, Mo. Swanson lost his battle with cancer two years ago.  For additional information on the Hall's 2017 class visit http://bit.ly/2pzHi3N.
● For future planning: USBC has announced the 2018 USBC Senior Masters and Super Senior Classic (for players 60 and older) will be hosted by Sam's Town Bowling Center in Las Vegas. The Super Senior Classic will begin on May 31; the Senior Masters is set for June 4-10.