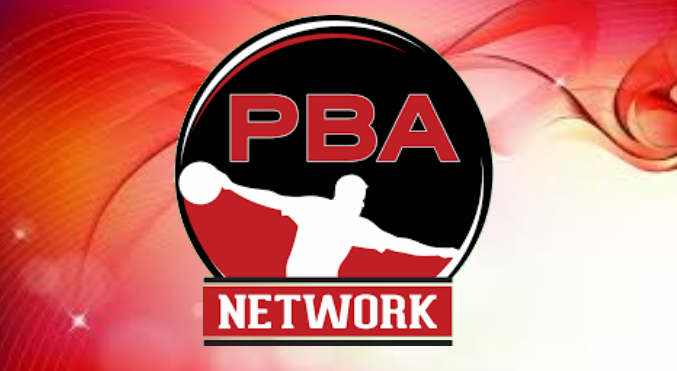 NEW JERSEY'S MATT O'GRADY WINS REGIONAL THRILLER IN COLORADO
Matt O'Grady from Rahway, N.J., normally a QubicaAMF East Region competitor, defeated U.S. Open champion Francois Lavoie of Canada, 279-278, in a thrilling title match to conclude the fifth annual PBA Lakewood Southwest Super Regional, sponsored by Denver Broncos running back C.J. Anderson and Storm Products, Sunday at Holiday Lanes in Lakewood, Colo.
The win was O'Grady's third in QubicaAMF PBA Regional competition and his first in the PBA Southwest Region.
Lavoie, the 2016 PBA Rookie of the Year, won his first PBA title in last year's Lakewood event. In this year's title match, the 23-year-old Canadian started the game with a 7-10 split, picked up one pin, and then threw eight strikes heading into his 10th frame. O'Grady started with four strikes, spared a 10 pin, then struck out to force Lavoie to throw three more strikes to force a sudden death roll-off. A 10 pin on Lavoie's final shot allowed O'Grady to claim the $5,000 first place check.
O'Grady, who averaged 256.89 for the tournament, qualified second. He edged Dylan Macon of Lubbock, Texas, 2-1, in his Round of 8 match and AJ Chapman from Wichita, Kan., 279-236, in the semifinal round match. Lavoie survived a semifinal round thriller over Andrew Klingler of Grand Rapids, Mich., 269-268, to advance to the title match.
BRONCOS' C.J. ANDERSON HELPS PROMOTE BOWLING'S "COOL FACTOR"
Speaking of Denver Broncos running back
C.J. Anderson,
he admitted during the Lakewood tournament that when he was a kid, bowling wasn't very cool. It was something old people – like his grandmother – did while he spent his time in the bowling center playing arcade games.
As an adult, however, Anderson has done a 180-degree turn, and is now in love with the sport, and all of the many aspects of the game most people overlook. In fact, he's become so fascinated with the sport, and the advanced skills one has to develop in order to compete at the PBA level, he decided to sponsor a PBA Southwest "Super Regional" at Holiday Lanes in Lakewood, Colo., last weekend. A two-time participant in the CP3 PBA Celebrity Invitational, Anderson used that platform to explain his passion for the sport to members of the Denver area news media who came out to cover the event.
"C.J. Anderson is cool," said PBA CEO and Commissioner
Tom Clark
, who also attended the event. "A great
running back
for the Denver Broncos who scores touchdowns in the Super Bowl is cool. All of us who are involved with bowling know it's cool, but a lot of people have a perception that tells them it's not. So when you have a guy like C.J. devote this much time and passion to the sport, it really elevates the cool factor in our game."
Anderson, who has competed in PBA Regional events during the NFL's offseason, said he is hopeful that bowling can rise to the level of popularity that would allow for more people to make a living doing it. He is also hoping that more young people will pursue scholarships in bowling, which are often available without acquiring a high level of skill .
"The bigger picture is to get other sponsors and to get a bunch of people into bowling and get the PBA back to what it was when I was younger and when I watched my grandma bowl," Anderson said.
Anderson, who employs an unusual "wrong foot" delivery, bowled in the Lakewood event and averaged 197.88 for a respectable 68th-place finish in the field of 100.
PBA TOUR PLAYERS RETURN TO ACTION IN FIRST XTRA FRAME STORM CUP EVENT
PBA Tour players return to action in the first in a series of eight PBA Xtra Frame Storm Cup events March 17-19 when Sawgrass Lanes in Tamarac, Fla., hosts the Xtra Frame Reality Check Classic.
The event, re-scheduled due to Hurricane Matthew, will feature a minimum $10,000 first prize and will award the first points in the new XF Storm Cup series that will pay a $20,000 first prize at the conclusion of the 2017 series plus additional cash prizes to the next four highest finishers. XF Storm Cup points will be awarded to the top 20 players with the winner earning 25 points, second place 19, third place 18, etc., with points declining by one through 20th place.
Each of the Storm Cup events also will be covered live from start to finish, exclusively by PBA's Xtra Frame live streaming service. For subscription information, visit xtraframe.tv.
Immediately following the XF Reality Check Classic will be the first PBA International-World Bowling Tour tournament of 2017, the Brunswick Euro Challenge at Dream-Bowl Palace in Munich, Germany. Qualifying gets underway March 18 and the tournament ends on Sunday, March 26. First prize will be roughly $12,000 plus a PBA Tour title if the winner is a PBA member who doesn't accept handicap pins.
QUBICA AMF PBA REGIONAL UPDATE: SHAFER WINS SECOND PBA50 REGIONAL TITLE
Ryan Shafer of Horseheads, N.Y. defeated Harry Sullins of Chesterfield Twp., Mich. by 125 pins to win the $1,500 first prize in the PBA50 Strike Zone Lanes Central Classic presented by Brunswick at Strike Zone Lanes in Canton, Ohio, Sunday.
Shafer, who turned 50 in August just as the 2016 PBA50 Tour season was wrapping up, finished with an 11-1 match play record and a total of 4,827 pins for 20 games, including match play bonus pins. The title was Shafer's first of the year in the PBA Central Region and his second PBA50 Regional title.
● QubicaAMF PBA Regional activity over the March 10-12 weekend includes the PBA50 Fayetteville South Open at Lafayette Lanes in Fayetteville, N.C.; the Colorado Springs Southwest Super Regional, presented by Budweiser, at Harmony Bowl in Colorado Springs, Colo., and the Jackson Rancheria Casino Resort Championship at Gold Country Lanes in Sutter, Creek, Calif.
● The March 17-19 calendar of QubicaAMF PBA Regional action includes the Trumbull County Tourism Bureau Central/East Open, presented by Radical, at Bell-Wick Bowl in Hubbard, Ohio; the Odessa Southwest Open at Astro Bowl in Odessa, Texas, and a PBA West/Northwest tripleheader at the National Bowling Stadium in Reno – the PBA50 and PBA Sands Regency West/Northwest Classic events plus the Sands Regency West/Northwest Challenge (for non-titlists), presented by DV8.
● The schedule of QubicaAMF PBA Regional events over the March 24-26 weekend will feature the PBA50 Rossi Lanes Eastern Open in Elmira, N.Y.; the PBA50 Liberty Lanes Midwest/Central Open in Carpentersville, Ill.; the CCFA Strike Out Crohn's and Colitis South Open, presented by Rhino Page, at Boardwalk Bowl in Orlando, Fla., and the Caveman Bowl Northwest/West Open presented by DV8 in Grants Pass, Ore.
● Closing out March and kicking off April's QubicaAMF PBA Regional calendar over the March 31-April 2 weekend will be the PBA50 Showtime Lanes Midwest/Central Open in Virden, Ill.; the Myrtle Beach South Open at Myrtle Beach  Bowl in South Carolina, and the FireLake Grand Casino Hotel & Resort Southwest Open at FireLake Bowl in Shawnee, Okla. The weekend also will include a Sunday-only reduced entry fee Elkhart Central/Midwest Open presented by 900 Global at Country Club Lanes in Elkhart, Ind.
● For complete QubicaAMF PBA Regional schedules, rules and entry information, visit pba.com, open the "schedules" tab and click on QubicaAMF Regional Tours to find the event(s) in your area. For more information about QubicaAMF, visit www.qubicaamf.com or, for social media posts, visit http://bit.ly/QAMFSponsorship1.
QUICK NOTES
● Reminder: entries are now open for PBA members for PBA50 Tour events that get underway April 15-17 (PBA60 Killer 'B' Open) and 17-20 (PBA50 Pasco County Florida Open), both at Lane Glo Bowl in New Port Richey, Fla. Entries will be available on March 15 to non-members for New Port Richey if space is available. Bowlers can enter online (http://www.pba.com/Tournaments/Season/106) or by contacting Mary von Krueger at maryvk@pba.com

(fax: 850-564-1717).