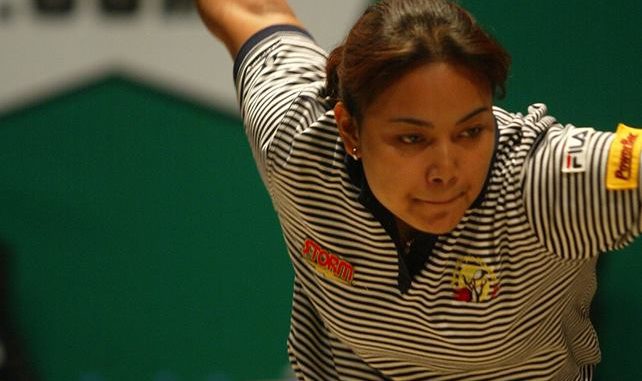 Today, March 8th, is International Women's Day. This global day celebrates the social, economic, cultural and political achievements of women and has been celebrated since the early 1900s. Talk Tenpin has chosen to mark this day with a celebration of women in tenpin bowling. We'd like to kick things off by drawing attention to 5 inspirational women in tenpin through the years.

Catherine Menne – first WIBC President
The Women's International Bowling Congress was founded in November 1916 in St Louis, Missouri. This was the first widely recognised association for women's tenpin bowling and Catherine was instrumental in laying much of the groundwork. This organisation governed the sport for women, who were not allowed to join the American Bowling Congress until 1993. The WIBC merged in 2005 with the ABC, YABA and USA Bowling to form the USBC. The WIBC national tournament, now known as the USBC Women's Championships is the largest women's sporting event in the world.
Catherine served as WIBC President until 1919. She was inducted into the USBC Hall of Fame in 1979.
Irma Urrea – first Qubica AMF World Cup Female Champion
The Qubica AMF World Cup opened to women for the first time in 1972 when it was held in Hamburg, Germany. Described as a Grandmotherly type, Irma Urrea of Mexico became the tournament's first ever female winner, defeating Thailand's Oy Sri-Saard, 591-537, in the three-game women's final. At age 45, she is also the tournament's oldest champion.
Kelly Kullick – first woman to win a regular PBA tour title
PBA star, Kelly Kullick, showed women worldwide that dreams can come true in June 2006, when she became the first woman to earn a PBA tour exemption. Liz Johnson and Carolyn Dorin-Ballard had previously gained entry to PBA tour events through weekly qualifying. Kelly was quoted as saying "To be the first woman is huge…words can't even describe the feeling. I feel confident I can be a good enough competitor to stay out on Tour. My next goal is to make a television show and become the first woman to win a PBA Tour title." 
Although she lost her exempt status in the 2006-2007 season, Kelly achieved her PBA Tour title goal in 2010 when she won the 2010 PBA Tournament of Champions. Kelly was the first female competitor to ever play in this event, locking up a two year exemption.
Shalin Zulkifli – first woman to win the World Tenpin Masters
Shalin Zulkifli is one of Malaysia's bowling legends and in 2001, she became the first woman to win the now defunct World Tenpin Masters, where she defeated Tore Togersen of Norway.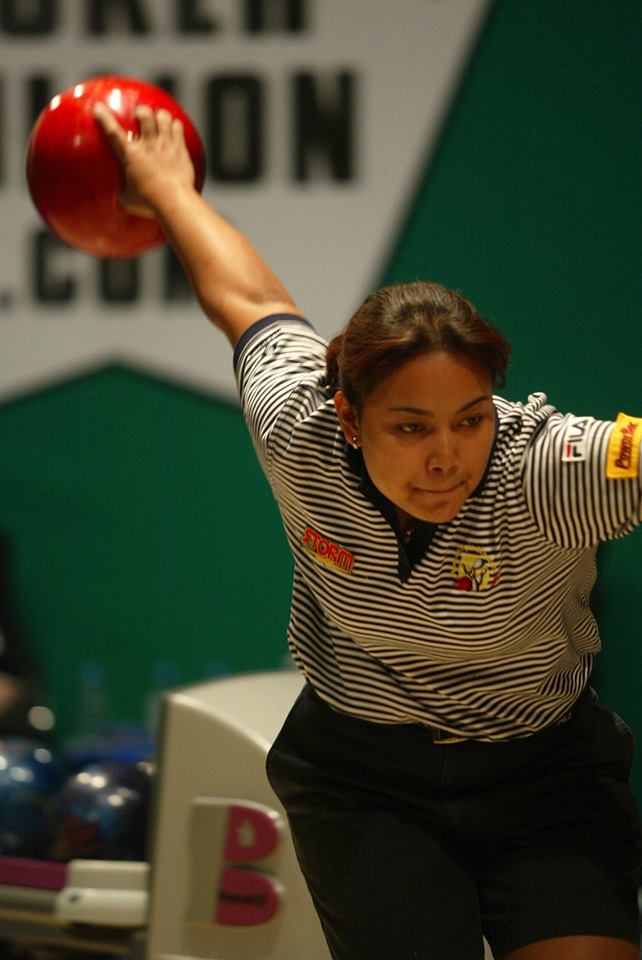 Shalin has had an illustrious bowling career, joining the national bowling team in the late 1980s. In 1994, she became the youngest player and first Malaysian to win the Ladies Open of the Kent Malaysian All-Stars. She was an inductee into the International Hall of Fame in 2004 and has won the Malaysian Sportswoman Award on multiple occasions. In more recent times, 3 time world champion Shalin is still showing she's got what it takes, competing as part of the Malaysian team at the 2016 Commonwealth Tenpin Bowling Championships, taking home a gold medal in the women's doubles with partner Siti Safiyah.
Shalin formerly managed a bowling centre and was a coach with the Selangor Tenpin Bowling Association (STBA). She is now the assistant secretary of the Malaysian Tenpin Bowling Congress, as well as juggling a bowling career and being a mother. She holds a degree in Sports Science that specialises in Sports Psychology and Coaching.
Diandra Asbaty – Youngest ever bowler to be elected to International Hall of Fame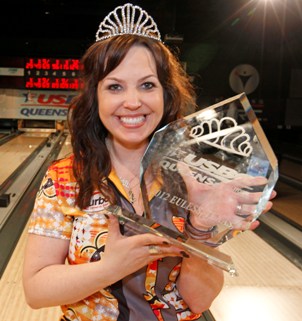 15 time Team USA's much loved Diandra Asbaty is known both for being a professional bowler with numerous titles to her name, including the 2006 Qubica AMF World Cup, and also for her hard work in coaching and promoting the sport. An entrepreneur and mother of two, Diandra owns two companies with Jason Belmonte, the first being The International Art Of Bowling which is aiming to grow " the most exciting, committed, cutting-edge bowling community in the world", with the highest quality training opportunities. Bowlers can chat with Diandra and Jason, as well as submitting videos for a frame by frame analysis by Ron Hoppe. Diandra later founded the Elite Youth Tour in 2012 with Jason Belmonte, with the vision to "Create positive youth development and leadership skills utilising the sport of bowling." To date, 4 EYT participants have gained spots on Junior Team USA and over $100,000 has been awarded in scholarship dollars.
Diandra was elected to the International Hall of Fame in 2005, the youngest ever inductee. She also writes for Bowlers Journal.
There are many inspirational women in tenpin bowling, both on and off the lanes. We'd love to hear your shout outs for women who have inspired you in bowling. She doesn't have to be a global superstar, she could be a helper at YBC, or someone who has inspired or motivated you to bowl.