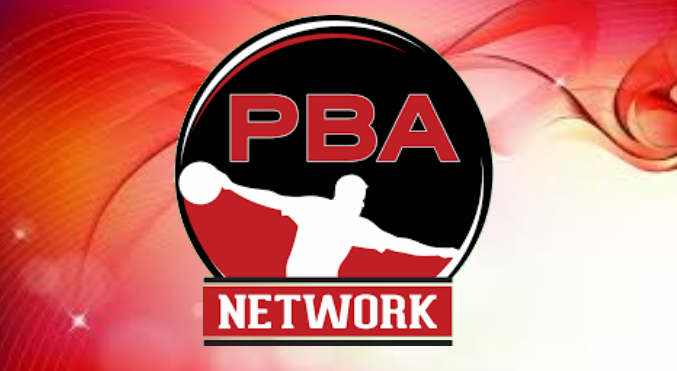 PBA BOWLING CHALLENGE GAME MAINTAINS HIGH POPULARITY
Concrete Software's PBA Bowling Challenge Game continues to rank as one of the world's most popular games among mobile device users. Current statistics pertaining to PBA Bowling Challenge show:
● The game has been downloaded

18,265,778 times;
● There are more than 100,000 active daily players;
●

The total number of balls rolled in the game is now over 14.6 billion (with a "b"…);
● Players now have the option of 13 bonus venues like Zero-G, Jurassic Classic, and Route 66.
ENTRIES OPEN FOR PBA MEMBERS FOR PBA50 TOUR EVENTS
Entries are now open for PBA members for PBA50 Tour events as players get ready for the start of the 2017 season April 15-17 and 17-20 with the PBA60 Killer 'B' Open (for players 60 and older) followed by the PBA50 Pasco County Florida Open, both at Lane Glo Bowl in New Port Richey, Fla. Entries will be available to non-members 30 days prior to the start of each PBA50 event, if space is available.
Following the season openers in New Port Richey, the PBA50 Tour heads to Spanish Springs Lanes in The Villages for the PBA50 UnitedHealthcare Sun Bowl In The Villages, presented by Radical, April 22-25; to Mooresville, N.C., for the PBA50 Miller High Life Classic presented by Columbia 300 at George Pappas' Victory Lanes, April 30-May 3, and to Farmingdale, N.Y., for the PBA50 Johnny Petraglia BVL Open presented by Brunswick at Farmingdale Lanes, May 6-9.
PBA's "senior players" then travel to Indianapolis for the season's first major, the PBA50 Tour Players Championship, May 13-16, at Woodland Bowl.
For a complete PBA50 Tour schedule, visit pba.com and click on the schedules' tab. All PBA50 Tour events will be covered live, from start to finish, on Xtra Frame, PBA's exclusive live streaming service. For subscription information and a detailed schedule of air times, visit xtraframe.tv. Xtra Frame subscriptions are available for $3.99 (three days), $7.99 (a full month) or the full year Xtra Frame Season Ticket (at about $5 a month).
PBA TOUR PLAYERS RETURN TO ACTION IN FIRST XTRA FRAME STORM CUP EVENT
After a brief respite following PBA's intense "Big February" schedule, Tour players will return to action in the first in a series of PBA Xtra Frame Storm Cup events March 17-19 when Sawgrass Lanes in Tamarac, Fla., hosts the Xtra Frame Reality Check Classic.
Originally scheduled for early October 2016, the XF Reality Check Classic was forced to postpone due to the arrival of Hurricane Matthew. The re-scheduled event will feature a minimum $10,000 first prize and will award the first points in the new XF Storm Cup series that will pay a $20,000 first prize at the conclusion of the 2017 series plus additional cash prizes of $10,000 for second place, $8,000 for third, $7,000 for fourth and $5,000 for fifth place.
In each of the eight XF Storm Cup events, points will be awarded to the top 20 players with the winner earning 25 points, second place 19, third place 18, etc., with points declining by one through 20th place.
Each of the Storm Cup events also will be covered live from start to finish, exclusively by PBA's Xtra Frame live streaming service. For subscription information, visit xtraframe.tv.
Immediately following the XF Reality Check Classic, PBA players will have their first shot at a 2017 PBA International-World Bowling Tour title in the Brunswick Euro Challenge at Dream-Bowl Palace in Munich, Germany. Qualifying gets underway March 18 and the tournament ends on Sunday, March 26. First prize will be roughly $12,000. A PBA Tour title will be awarded if the winner is a PBA member who doesn't accept handicap pins.
2017 U.S. OPEN TO FEATURE LIMITED FIELD, MODIFIED FORMAT
The United States Bowling Congress and Bowling Proprietors' Association of America, joint sponsors of the U.S. Open, have announced several changes for the 2017 event that will be held Oct. 25-Nov. 1 at 40-lane Flamingo Bowl in Liverpool, N.Y.
The U.S. Open, the fourth major championship on the PBA Tour's 2017 schedule, will feature:
● 24 qualifying games, including eight-game rounds on "fresh, burn" and "double-burn" lane conditions;
● To fill vacancies, a pre-tournament qualifying event will be held at Flamingo Bowl prior to the event;
● Invited players will have until June 1 to accept invitations, after which invitations will be extended to the next player on the eligibility list. Any vacancies will be added to the pre-event qualifier;
● A projected $175,000 prize fund with $30,000 to the winner.
"Returning to a select field where an athlete has to qualify brings a higher level of prestige to the event, and the potential to use smaller centers means we can take this great tournament to more places," USBC Director Chad Murphy said. "Additional changes, featuring a limit to the total number of lanes being used and the introduction of separate practice pairs, will further reduce outside factors from influencing the event, which should also be a good thing." 
QUBICA AMF PBA REGIONAL UPDATE: REGIONALS RETURN TO ACTION IN MARCH
March may be known for "madness" of another kind, but in PBA competition, it also means a return to a full schedule of QubicaAMF PBA Regional competition, getting underway over the March 3-5 weekend with the PBA50 Strike Zone Lanes Central Classic presented by Brunswick, in Canton, Ohio, and the Lakewood Southwest Super Regional, presented by Denver Broncos' running back CJ Anderson and Storm Products, at Holiday Lanes in Lakewood, Colo.
● QubicaAMF PBA Regional activity over the March 10-12 weekend includes the PBA50 Fayetteville South Open at Lafayette Lanes in Fayetteville, N.C.; the Colorado Springs Southwest Super Regional, presented by Budweiser, at Harmony Bowl in Colorado Springs, Colo., and the Jackson Rancheria Casino Resort Championship at Gold Country Lanes in Sutter, Creek, Calif.
● The March 17-19 calendar of QubicaAMF PBA Regional action includes the Trumbull County Tourism Bureau Central/East Open, presented by Radical, at Bell-Wick Bowl in Hubbard, Ohio; the Odessa Southwest Open at Astro Bowl in Odessa, Texas, and a PBA West/Northwest tripleheader at the National Bowling Stadium in Reno – the PBA50 and PBA Sands Regency West/Northwest Classic events plus the Sands Regency West/Northwest Challenge (for non-titlists), presented by DV8.
● The schedule of QubicaAMF PBA Regional events over the March 24-26 weekend will feature the PBA50 Rossi Lanes Eastern Open in Elmira, N.Y.; the PBA50 Liberty Lanes Midwest/Central Open in Carpentersville, Ill.; the CCFA Strike Out Crohn's and Colitis South Open, presented by Rhino Page, at Boardwalk Bowl in Orlando, Fla., and the Caveman Bowl Northwest/West Open presented by DV8 in Grants Pass, Ore.
● Closing out March and kicking off April's QubicaAMF PBA Regional calendar over the March 31-April 2 weekend will be the PBA50 Showtime Lanes Midwest/Central Open in Virden, Ill.; the Myrtle Beach South Open at Myrtle Beach  Bowl in South Carolina, and the FireLake Grand Casino Hotel & Resort Southwest Open at FireLake Bowl in Shawnee, Okla. The weekend also will include a Sunday-only reduced entry fee Elkhart Central/Midwest Open presented by 900 Global at Country Club Lanes in Elkhart, Ind.
● For complete QubicaAMF PBA Regional schedules, rules and entry information, visit pba.com, open the "schedules" tab and click on QubicaAMF Regional Tours to find the event(s) in your area. For more information about QubicaAMF, visit www.qubicaamf.com or, for social media posts, visit http://bit.ly/QAMFSponsorship1.
QUICK NOTES
● Robert Fancher of Springville, N.Y., has won a new high-performance MOTIV ball; Tony Badger of Furlong, Pa., wins a new DV8 ball and Kelvin Peters of Byram, Miss., will receive a new high-performance Brunswick ball as February sweepstakes prizes for subscribing to Xtra Frame. The monthly sweepstakes is sponsored by the respective PBA Product Registered partners. Monthly winners are selected from among new Xtra Frame subscribers, who are automatically entered when they enroll as a monthly or Xtra Frame Season Ticket (full year) subscriber.
● Brett Krimminger of Kannapolis, N.C., is the February winner of a $200 HotelPlanner.com certificate, redeemable for future lodging expenses, compliments of PBA's official travel partner. The monthly sweepstakes is open to anyone who books a hotel through the HotelPlanner.com link on pba.com. Those who book through HotelPlanner.com are automatically entered.