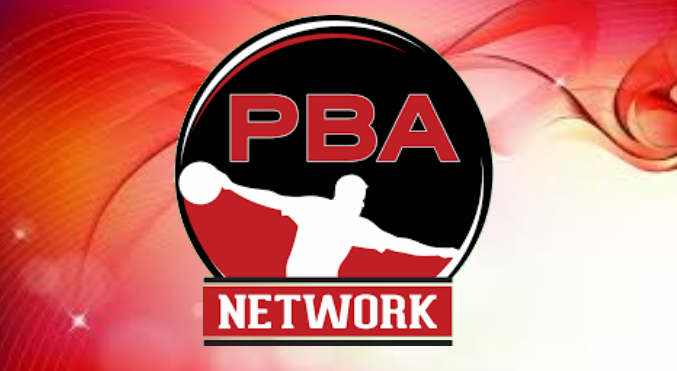 LIVE COVERAGE OF DHC PBA JAPAN INVITATIONAL SET FOR JAN. 11-13
PBA's exclusive live coverage of the DHC PBA Japan Invitational is set for Wednesday-Friday, Jan. 11-13, on Xtra Frame from Bentencho Grandbowl in Osaka, Japan, where a $40,000 first prize and a PBA Tour title will be up for grabs.
The field of 16 international players will include Sean Rash, Jason Belmonte, E.J. Tackett, Tom Daugherty, Wes Malott, Jesper Svensson, Josh Blanchard, Rhino Page and Kristopher Prather (who qualified during the PBA Fall Swing in Detroit) and Jason Sterner, replacing Francois Lavoie who is unable to participate. Likewise, Danielle McEwan will replace top women's qualifier Rocio Restrepo, who has a scheduling conflict.
PBA Hall of Famer Amleto Monacelli will return as defending champion and title sponsor DHC has selected Dom Barrett, Tommy Jones and Chris Barnes as its special invitees. Jones won the inaugural DHC Japan tournament in 2013 and Barnes won the 2015 title. Six-time Korea PBA titlist Choi Won Young will represent Korea. The international field will be joined by 16 Japanese players in a 32-player, round-robin tournament leading to the stepladder finals on Friday, Jan. 13 (in the U.S.)
PBA's Xtra Frame live coverage by Phil Brylow and Jef Goodger will include match play rounds one and two at 9 p.m. Eastern Standard Time on Wednesday, Jan. 11, and 2 a.m. Thursday; match play rounds three and four at 9 p.m. EST on Thursday and 2 a.m. Friday; and the five-player stepladder finals at 10:20 p.m. Friday.
In addition, each XF segment will be added to the Xtra Frame "What's New" section within approximately an hour of the live stream coverage, and permanently added to the XF archives shortly thereafter, for fans who prefer a more convenient time to watch.
Xtra Frame subscriptions are available in a variety of packages: three-day ($3.99), 30-day ($7.99) and Xtra Frame Season Ticket (a full-year's coverage at an average cost of $1.25 per week). Subscriptions are available by visiting "xtraframe.tv" and clicking on the "subscribe now" link. New monthly or Season Ticket subscribers are automatically entered into PBA's monthly sweepstakes where they have chances to win a new high-performance bowling ball from Brunswick, DV8 or MOTIV.
ENTRIES OPEN FOR FIRELAKE PBA TOC, BARBASOL PLAYERS CHAMPIONSHIP
Entries are now being accepted for the 2017 Barbasol PBA Players Championship, Feb. 6-12 at Wayne Webb's Columbus Bowl in Columbus, Ohio, and the 2017 FireLake PBA Tournament of Champions, Feb. 13-19 at FireLake Bowling Center in Shawnee, Okla.
To enter the PBA Players Championship, use the online system at pba.com. The entry fee is $500. The tournament is limited to a field of 138 PBA members.
The TOC will include a field of 96 players of which 72 are reserved for PBA Tour title holders. An additional 24 PBA Regional, PBA50, PWBA-PBA Women's Regional and/or PBA Women's Series champions will qualify during a special TOC Regional event that will precede the TOC.  Non-PBA Tour title-holders who cash in the Barbasol PBA Players Championship also are exempt from having to qualify through the TOC Regional qualifying event.
PBA members planning to compete in the TOC must have a confirmed reservation at the Grand Casino Hotel & Resort at the time of entry; please be sure to include your reservation number with your entry. The rate of $109 for a single or double occupancy is available by calling (405) 964-7777 and using the code 1702102107 or by visiting www.GrandShawnee.com (enter the code under "Group Code").
To enter the TOC, contact PBA Tournament Entries Coordinator Mary von Krueger (email:

maryvk@pba.com

; phone: (206) 332-9688), or download the entry form available on pba.com.
Eligible PBA Tour champions who want to participate must submit their entries by no later than Friday, Jan. 13 at 5 p.m. ET. Spots reserved for PBA Tour title holders that are not filled will be added to the spots coming out of the Regional Qualifier.
QUBICA AMF PBA REGIONAL UPDATE: COMPETITION RESUMES JAN. 20-22
QubicaAMF PBA Regional competition in 2017 gets underway over the Jan. 20-22 weekend at South Point Bowling Plaza in Las Vegas with the South Point West Challenge for non-champions, and the South Point member/non-member doubles, both presented by Track. The PBA Central Region also returns to action with the PBA/PBA50 Don Vay Memorial Central Doubles Classic at Legend Lanes in Cuyahoga Falls, Ohio.
● The Jan. 27-29 weekend includes the PBA and PBA50 Sands Regency West/Northwest Winter Classic doubleheader presented by Storm at the National Bowling Stadium in Reno, Nev. The weekend also will include a Sands Regency West/Northwest Winter Challenge event for non-champions.
● For complete QubicaAMF PBA Regional schedules, rules and entry information heading into the new year, visit pba.com, open the "schedules" tab and click on QubicaAMF Regional Tours to find the event(s) in your area. For more information about QubicaAMF, visit www.qubicaamf.com or, for social media posts, visit http://bit.ly/QAMFSponsorship1.
QUICK NOTES:
● Long-time Indianapolis Star News bowling and sports writer George R. "Dick" Denny died peacefully in Indianapolis on Dec. 29. He was 86. Denny, a Duke University journalism graduate, covered the PBA extensively prior to his retirement. He is survived by three sons, a daughter and 10 grandchildren.
● Michael Cimba of Monroeville, Pa., is the December winner of the $200 HotelPlanner.com certificate, good for future lodging expenses, compliments of PBA's official travel partner. The monthly sweepstakes is open to anyone who books a hotel through the HotelPlanner.com link on pba.com.
● Michael Murphy of Gulfport, Miss., is the owner of a new high-performance MOTIV ball; Joey Valko of Herndon, Va., won a new Brunswick ball, and Malik Wade of Jamaica, N.Y., won a new DV8 ball thanks to the December sweepstakes sponsored by the respective PBA Product Registered partners. Winners in the monthly sweepstakes are selected from among new Xtra Frame subscribers, who are automatically entered when they enroll as a new monthly or Xtra Frame Season Ticket (full year) subscriber.