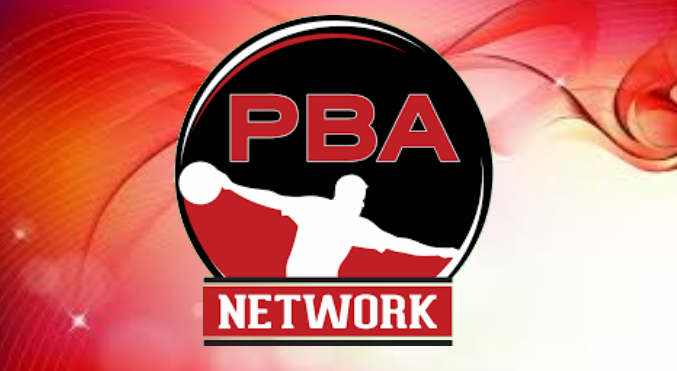 JESPER SVENSSON WINS 2016 GEORGE YOUNG PBA HIGH AVERAGE HONORS
Sweden's Jesper Svensson continued to add to his portfolio of accomplishments after being confirmed as PBA's George Young Memorial High Average award winner for the 2016 season after scoring at a 226.07 pace for 324 games.
Svensson, a 21-year-old two-handed left-hander, won the high average race by a fairly impressive 1.32-pin margin over fellow two-handed player Jason Belmonte of Australia, who averaged 225.75 for 364 games. Belmonte won high-average honors in 2013, when he set the PBA record with a 228.81 average, and in 2014 when he scored at a 226.71 pace.
Behind Svensson and Belmonte were E.J. Tackett of Huntington, Ind. (224.49 for 490 games); England's Dom Barrett (222.80 for 372 games) and Canada's Francois Lavoie (222.79 for 330 games).
The PBA also confirmed that Tackett was the organization's overall 2016 earnings leader with $168,290, followed by Anthony Simonsen of Austin, Texas, at $143,278; Svensson at $138,380; Barrett at $116,890 and PBA Hall of Famer Pete Weber of St. Ann, Mo., at $105,130.
(Editor's Note: final 2016 PBA earnings and average lists are attached in Word documents to retain formatting).
ADAM ZIMMERMAN WINS TEEN MASTERS GRAND CHAMPIONSHIP
In a hard-fought best-of-two-game match that required a sudden-death roll-off, Adam Zimmerman of Deer Park, N.Y. defeated  three-time Junior Team USA member Breanna Clemmer of Clover, S.C., to win the 2016 Teen Masters Grand Championship presented by Ebonite. The finals, conducted during the GEICO PBA World Series of Bowling VIII in Reno, aired Sunday on ESPNU.
Zimmerman, a two-hander who will be attending Webber International University as a freshman this fall defeated Clemmer, who will be attending McKendree University, in the opening match at the National Bowling Stadium, 184-173, in the first match but Clemmer came back to win match two, 179-176, setting up the roll-off. Zimmerman then won with a strike while Clemmer knocked down six pins on her first shot.
Both players earned their trip to the Grand Championship after winning their respective divisions in the Teen Masters National Championships in July in Tamarac, Fla., where each won a $6,000 scholarship.
The unique Teen Masters competition requires that players use only two PBA Skill balls (one plastic and one urethane) designed to place the focus on player execution rather than equipment selection.
"Even though the lanes were tough I was confident I could get the ball close to the pocket," Zimmerman said. "It was awesome.  I've bowled in the Teen Masters all four years and to end my last year with a win was just a great experience."
PBA ANNOUNCES PARTNERSHIP WITH JUNIOR BOWLING WORLD CHAMPIONSHIPS
The PBA has announced a partnership with the Junior Bowling World Championships, a two-week long event that will be conducted at the National Bowling Stadium in Reno, Nev., June 16-July 3.
The event will consist of doubles and singles formats in two divisions – the Under 20 Ladies division (June 16-23) and the Under 20 Men's division (June 24-July 3).
The singles event will offer a $50,000 scholarship to the winner and the doubles winners will split a $50,000 first prize. For additional entry information visit the http://thejbwc.com/ website.
PBA ENTERS INTO PROMOTIONAL PARTNERSHIP WITH BOWL4LIFE FOUNDATION
The PBA has announced a promotional partnership with the Bowl4Life Foundation, a non-profit organization established to promote the sport of bowling  and youth development through quality coaching at all levels and to provide scholarship assistance to youth bowlers.
Established in 2013 by Brunswick Pro Staff Tour Representative Chuck Gardner, Bowl4Life has already awarded $16,000 in scholarships through youth tournament and other fundraising efforts.
The Bowl4Life mission is to not only improve a youth bowler's ability but to promote education coupled with a strong focus on integrity, honesty, professionalism and respect  that will create a healthy competitive environment.
QUBICA AMF PBA REGIONAL UPDATE: ZAFFINO, WHITE WIN CENTRAL DOUBLES TITLE
Jeff Zaffino
of Warren, Pa. and partner
Matt White
of Warren, Pa., defeated defending champs
Parker Bohn III
of Jackson, N.J. and
Patrick Allen
of South Salem, N.Y., 2-0, in a best-of-three-game match to win the PBA/PBA50 Don Vay Memorial Central Doubles Classic presented by Columbia 300 at Legend Lanes in Cuyahoga Falls, Ohio, Sunday.
The title was Zaffino's 27th in QubicaAMF PBA Regional competition and White's first. They also split a $4,000 first prize.
Zaffino and White blanked
Tom Baker
of King, N.C., and
Chris Loschetter
of Avon, Ohio, 2-0, while Bohn and Allen topped
Richie Brown
and
Kelly Jordon
of Marion, Ohio, 2-1, in the best-of-three semifinal round. The tournament drew a full field of 48 teams.
● After new member Kyle King of Glendale, Ariz., kicked off the QubicaAMF PBA Regional weekend at South Point Bowling Plaza with his first PBA victory on Friday, non-member Brett Wolfe and Stuart Williams teamed up to win Sunday's South Point Member/Non-Member Doubles to complete the PBA West Region's opening events of the 2017 season.
On Friday, King, who joined the PBA prior to the weekend, defeated Jason Tehee of Clovis, Calif., 232-225, to win the South Point West Challenge for a $2,000 prize and his first PBA title. The former Robert Morris-Illinois collegiate star defeated Scott LaRiviere of Murrieta, Calif., 258-212, while Tehee defeated non-member Eric Hatchett of Henderson, Nev., 264-230, in the semifinal round. The tournament was open to non-champions only.
On Sunday, Wolfe and Williams, both living in the Phoenix area, defeated non-member Alex Hoskins of Pocatello, Idaho, and Darren Tang of San Francisco, 476-441, to claim the $4,000 doubles first prize.
Wolfe, who won the 2002 USBC Masters as an amateur, and Williams defeated Kyle Duster of LaHabra, Calif., and Mark Myers of Phoenix, 521-484, while Hoskins and Tang eliminated Russ Oviatt of Tempe, Ariz., and Jakob Butturff of Chandler, Ariz. 511-460, in the semifinal matches.
● The Jan. 27-29 weekend includes the PBA and PBA50 Sands Regency West/Northwest Winter Classic doubleheader presented by Storm at the National Bowling Stadium in Reno, Nev. The weekend also will include a Sands Regency West/Northwest Winter Challenge event for non-champions.
● For complete QubicaAMF PBA Regional schedules, rules and entry information heading into the new year, visit pba.com, open the "schedules" tab and click on QubicaAMF Regional Tours to find the event(s) in your area. For more information about QubicaAMF, visit www.qubicaamf.com or, for social media posts, visit http://bit.ly/QAMFSponsorship1.