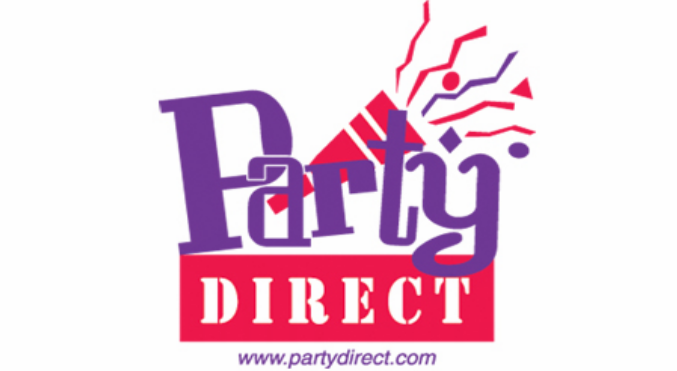 ARLINGTON, Texas – Party Direct Inc. will oversee wholesale distribution of Bowlopolis products to bowling centers, United States Bowling Congress associations, and other interested parties through a new partnership with International Bowling Campus Youth Development.
Party Direct immediately assumes control of distribution.
"The partnership will allow us to focus on the recruitment aspects of Bowlopolis while Party Direct, an industry expert on birthday party supplies, will take charge of distribution of the Bowlopolis products," said Gary Brown, Managing Director of IBC Youth Development.
By moving the distribution to Party Direct, IBC Youth Development shifts its focus to servicing centers who wish to utilize the Bowlopolis recruitment tools and services. IBC Youth, which offers free graphic design services for its youth flyers and other print and digital materials, will focus on providing better ways to help centers turn birthday party customers into participants in learn-to-bowl classes and youth leagues.
Party Direct is an original Smart Buy partner of the Bowling Proprietors' Association of America, and offers a wide variety of products. Bowlopolis will be another great addition to Party Direct's large portfolio of quality products.
"Party Direct, Inc. is very excited to be partnering with IBC Youth Development through the Bowlopolis program," said Michael Kuepper, President of Party Direct. "Party Direct has been meeting our customers' party needs for many years, and we look forward to continuing to do so by offering the Bowlopolis brand to our product line. We, at Party Direct, are happy to help support IBC Youth in their effort to reach out to young people and develop interest in a fun and family-oriented sport."
Party Direct now is accepting orders for Bowlopolis products. Customers can go to the PartyDirect.com website or call Party Direct at 800-548-7868, Monday through Friday from 8 a.m. until 5 p.m. Eastern. Bowlopolis products no longer will be available through the BPAA access store.
Go to BOWL.com/Youth-Resource-Center and click on the Bowlopolis section to learn more about Bowlopolis and how bowling centers can utilize the brand to be successful with their youth programming.
About International Bowling Campus
The International Bowling Campus (IBC) is the headquarters for the bowling industry and directly serves the more than 69 million bowlers in the United States. The IBC houses the resources of the United States Bowling Congress, the governing body and membership organization for the sport; the Bowling Proprietors' Association of America, representing the business interests of bowling centers; IBC Youth Development; Strike Ten Entertainment, the marketing arm for the industry; the International Bowling Museum and Hall of Fame; the International Bowling Pro Shop and Instructors Association; the International Bowling Media Association; the Bowling News Network; the Billiard and Bowling Institute of America; and the International Training and Research Center.
About Party Direct
Party Direct, Inc. is a family owned business that has, through various transformations, been in the party favor business since 1921. As the years have gone by, Party Direct has undergone as many changes just like the party supplies themselves. Technology, product material updates, and product innovation have kept Party Direct at the front of party trends and design changes. We pride ourselves on being able to provide quality, enduring party supplies at highly competitive prices. Give us a try, visit our website at http://www.partydirect.com/, and see how we can help make your parties more profitable, friendly and fun!