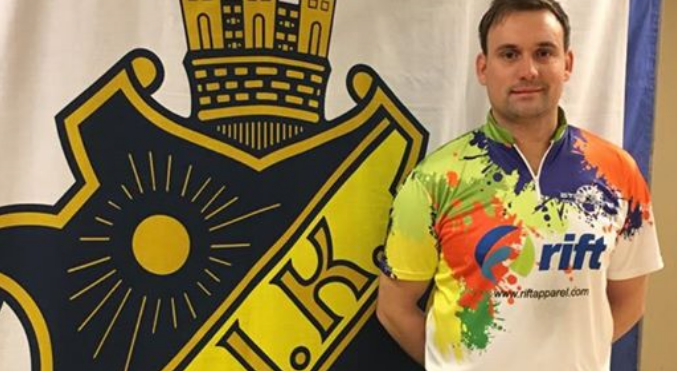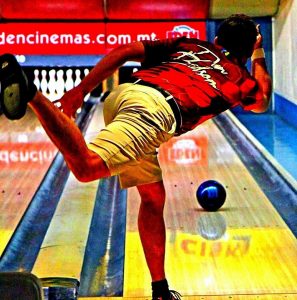 The UK has a number of young bowlers that have been cutting their teeth in European events in the last few years. Players like Richard Teece have shown that you need to compete and travel and pay your dues. Richard was rewarded with that dedication by claiming the EBT rankings title in 2016 but he cannot rest on his laurels as other UK players make their moves.
One such player is Dan Balsom from England. Trips to Ireland, Malta and elsewhere and he now finds himself in Sweden at this moment and leading some of the best bowlers in Europe in the AIK International Tournament in Stockholm.
Now, leading in Sweden is a big thing, especially if you are an Englishman or anywhere outside Scandinavia. We see the Nordic's travel but forget sometimes just how strong they are at grass roots level. Win in one of the Northern European countries and you have the minerals to aim higher.
Dan Balsom as of Friday evening on the 6th January 2017 leads the AIK after games of 276, 190, 290, 286, 237 and 269 for a massive 1548.
Second currently is PBA champ Jesper Svensson with 1539 and third is Jesse Kallio with 1533. Speaking afterwards on social media Dan simply said
"Delighted with a score of 1548 last squad of the day! Shame about the 190!!"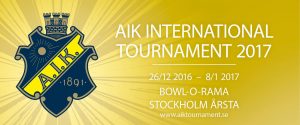 You can follow the action in Sweden on the official website here
http://www.aiktournament.se/dynamic/results.asp
 

NAME

CLUB

BEST
SCORE

1.
Balsom, Dan
Strike Zone Pro Shop
1548
 R
2.
Svensson, Jesper
Team Pergamon BC
1539
 L
3.
Kallio, Jesse
TPS
1533
 L
4.
Thelander, Filip
Sundbybergs IK
1530
 R
5.
Käyhkö, Tomas
Mainarit
1513
 R
6.
Svensson, William
BK Domino
1509
 R
7.
Karlsson, Christian
IKW/Köping BK
1508
 R
8.
Lindberg, Robert
BK Glam
1492
 R