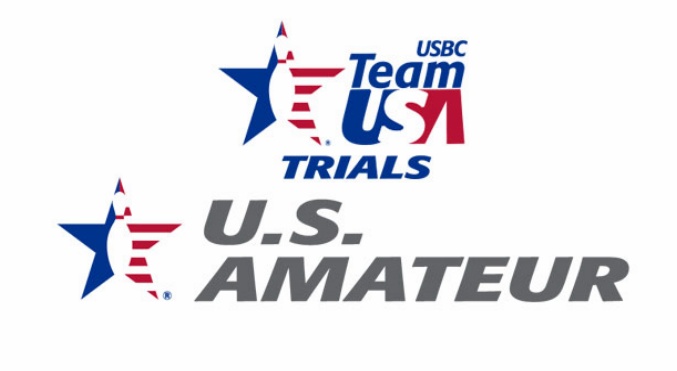 ARLINGTON, Texas – The United States Bowling Congress Team USA Trials returns to a familiar venue as the 2017 edition makes its way to Sunset Station's Strike Zone Bowling Center in Henderson, Nevada.
The 2017 USBC Team USA Trials, along with the United States Amateur Bowling Championships, will feature a near-record field of men, women and youth competitors seeking the opportunity to represent Team USA and Junior Team USA in 2017. Competition kicks off Wednesday.
The Team USA Trials is making its sixth trip to Sunset Station, and its first visit to the 72-lane facility since 2013, where Danielle McEwan of Stony Point, New York, and John Szczerbinski of North Tonawanda, New York, captured wins.
McEwan once again will return to the event as the defending champion after claiming her third Team USA Trials title in 2016. She'll be joined in the field by the reigning men's champion Marshall Kent of Yakima, Washington, and 2016 U.S. Amateur champions Chris Via of Springfield, Ohio, and Stephanie Schwartz of Racine, Wisconsin.
Qualifying at the 2017 Team USA Trials will take place Wednesday through Sunday, with all competitors bowling five six-game blocks. Each block will be contested on a different World Bowling lane condition.
"I have worked very hard over the years to be versatile and consistent from pattern to pattern, and I believe that's a big reason for my success at this event," said McEwan, a five-time Team USA member. "This format and having the chance to compete on five patterns helps me show the versatility I have worked so hard to attain."
Competitors will earn ranking points based on their finishing positions in each of the qualifying rounds – the top bowler of the block earns one ranking point, second place earns two points, etc. – with the lowest total of ranking points after the five blocks determining the men's and women's Team USA Trials champions. Each will earn an automatic spot on Team USA for 2017.
The winners also will represent Team USA at the 2017 QubicaAMF World Cup in Hermosillo, Mexico.
McEwan was the runner-up at the 2016 World Cup in Shanghai, falling to Sweden's Jenny Wegner in the title match, 231-204. Kent finished in 11th place on the men's side.
"Making the team each year definitely is the ultimate goal, and it means the world to me," said McEwan, who finished fourth at the World Cup in 2012 and 2013. "This year's second-place finish still is very fresh in my mind, so I would love the opportunity to go back and have another shot at it."
Immediately after Sunday's final qualifying round at the Team USA Trials, the top three amateur men and top three amateur women will advance to a stepladder final to determine the U.S. Amateur champions. Both winners also will earn spots on Team USA.
If the U.S. Amateur champion already has earned a spot on Team USA, the spot will be awarded to the next-highest Team USA Trials qualifier based on ranking points.
BOWL.com's BowlTV will provide wire-to-wire coverage of the events.
A minimum of 12 men and 12 women will join Team USA 2017. The top four men and top four women at the 2017 Team USA Trials, based on ranking points, will earn automatic spots, while two additional men and two additional women will be selected by the National Selection Committee from the pool of players that competed during the week at Sunset Station.
The National Selection Committee also will select a maximum of five men and five women for the team based on submitted resumes. Those applicants must have been Team USA or Junior Team USA members within the last 10 years or among the top 25 in earnings during the 2016 Professional Bowlers Association (PBA) Tour season or top 25 in points during the 2016 Professional Women's Bowling Association Tour season.
For youth competitors, Junior Team USA 2017 will consist of 12 boys and 12 girls. The top four boys and top four girls at the 2017 Team USA Trials, based on ranking points, will earn automatic spots, while two additional boys and two additional girls from either the 2017 Team USA Trials or 2016 Junior Gold Championships will be selected by the National Selection Committee.
They will join the six boys and six girls who already earned their spots on Junior Team USA 2017 through qualifying at the 2016 Junior Gold Championships in Indianapolis.
To be eligible for the U.S. Amateur, a bowler must not currently hold or have held a professional membership (PBA or PWBA) in the preceding year. Also, anyone who has won a professional title (regional, national or senior) as a professional is not eligible to compete as an amateur.