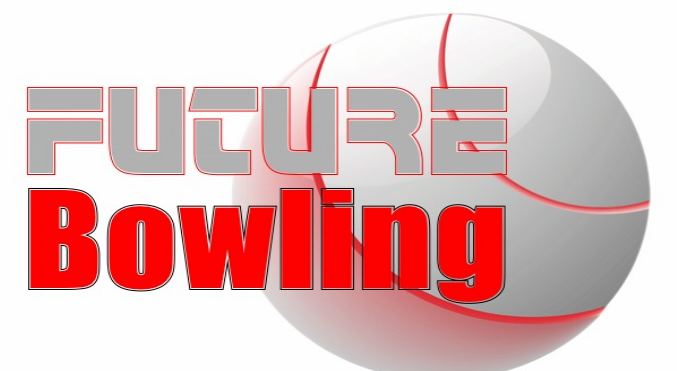 Future Bowling – What's the next big thing?
As a race, innovation drives us. Striving for something better has defined the human race for centuries. Sport is no different as each generation pushes the boundaries ever wider and technology plays a big part of today's success for athletes. From training tools to advances in bowling ball development, tech is helping dissect the sport of tenpin bowling to the smallest parts and using the information to advance training methods and more. Thanks to the internet, bowlers of today have an unlimited source of information to use to improve their game, train others, educate and most of all be enjoyed and used by everyone wanting to bowl.
In this new feature we will attempt to see into the future for what the next big things could be. From Rising star players to Bowling centres' coming services and industry products. Ideas bring change and innovation so we would love to hear of your thoughts on what could be coming next. Simply post your ideas on the Future Bowling on our Facebook here or in our forums here .
Watch out for further articles on what's coming to bowling in the Future.
Deep in a secret lab under a mountain in the South Pacific A team of tech boffins gave us this look into the future, here is a far fetched but possible??
Alternative Future
It is the year 2025, GM/Google Car tops the list of top selling internet cars followed by Apple/BMW/Honda and Microsoft/Ford, All car companies report zero accidents involving their transport Pods for the third year running.
The new line of playstation pods from Sony/Toyota hits the streets later this year and boast a 360 on screen visual experience. Users can play games, watch media and introduces driving experiences. You select a ride ranging from Safari to beachside and the 360 view makes it feel like you are driving somewhere else.
At the movies Disney's long awaited fan favorite Starwars Expanded Universe – Shadows of the Empire is the top film grossing 4 billion dollars over multi platforms and products and Dakota Fanning wins an oscar for the futuristic epic The last woman on earth.
In sport, a 15 year old from Alaska becomes the Olympic champion in the 8th Gaming Olympics in Silicon Valley, California, USA. The win makes him a multimillionaire over night as major companies fight to sign the teen. The first person shooter Gold goes to The USA military team.
In Soccer, Liverpool Reds win the Nike Champions league defeating Paris Disney and Barcelona Viva win the Coca Cola World league.
Bowling bigger than ever
Tenpin bowling has seen a massive resurgence since it split into more forms of the sport and all under the Olympic World Bowling Association.
Extreme bowling played over five frames and sudden death frames was an underground hit that went global thanks to the internet and TV companies fighting over the rights to sign the sport when it was pitched by two English bowlers Daniel Bonfield and Graeme Wilson. Now it is now one of the highest rated sporting game shows in Europe and played in front of a live audience in forms including celebrity, international and bowling star formats.
PBA Elite bowling is now global with events and leagues all over the globe and the Microsoft super elite tour played in the USA, The 2025 tour has been dominated by Americans Kamron Doyle and Marshall Kent winning 6 events each in the season.
World Bowling – In international events England's bowling legend Dominic Barrett caps an amazing career of 26 PBA titles and 5 majors as he wins 4 Gold medals in the Olympic Games. England's Williams, Barrett, Teece, Reay and Lam take mixed team Gold. American Danielle McEwan wins Queens for the third time and claims two Gold medals in the World Games. Russia win the World team cup.
World Tour – Played in 44 countries and remains the biggest participated tour and with the biggest prize funds. Top earners for the year include Kamron Doyle, Thomas Larsen, Dominic Barrett, Keira Reay, Sandra Anderson and Siti Safiya.
Ice bowling – Once considered a winter novelty associated with winter festivals throughout the northern United States and Canada, ice bowling has grown into a more established sport in areas with hibernal climates. An exhibition sport in the Winter Olympics in Finland, the sport was reborn in the nordic country and re-marketed by two Finnish bowling legends in 2015. It is now played by 75% of the population in the winter season.  PBA legend Osku Palermaa's daughter is an Ice Bowling Extreme Winter games champion aged just 11.
Technology makes it's mark
iScoring – The global tenpin giants QubicaAMF and Brunswick joined forces and launched Lottery bowling in bowling centres via an ibowling scoring system developed in partnership by the two companies with Apple. The Internet connected system enables global social bowlers to play live against millions of others on weeknights. The first winner of the system took home $300,000 in a successful trial that saw over half of the World's bowling centres log on and play. The top win of the year though was when the system was fully connected with 87% and a top prize of $34,000 000 paid to a once a week social bowler in Southern France. Centres are now reporting massive sales on weeknights.

iBall – Find out what your bowling ball is saying – The multibrand iball is the top selling ball for the 8th year in a row. Apple's involvement in bowling grows with a partnership deal with all the major bowling brands after a seven year exclusive deal with Storm ended. The technology sees a mini processor, gyroscope and GPS enabled core which is then wrapped in the latest coverstocks by AMF, Brunswick brands, Ebonite brands and Storm. The ball connects to all mobile platforms giving real time stats to phones, watches and headsets and connects by wifi to the iScoring system. The premium versions of the ball also includes Google glass V4 connection which in conjunction with PBA Blue Oil gives the wearer ball track lines and details instantly.
Fred Flintstone Rock n Bowls go global – The bowl that started the trend opens lanes in 26 countries. After the boutique bowling boom of 2012 and 2013 bowling centres were looking to bring back customers and convert some lanes into theme bowls. Many of the top Cartoon studios saw the potential which now sees Disney, Nickelodeon, Cartoon Network and Dreamworks character bowls across the globe. Bowlers no longer just pay for a game, they pay for an experience much like a theme park ride that includes bowling, meal, music and entertainment for three hours in an exclusive themed bowl. Prices start at $69 per person with a minimum of four people per lane. The birthday party area of bowling revenue has gone through the roof as people travel to see their children's favorites.
Motion capture app arrives – A Swedish team of former bowling internationals and tech wizards have developed a $49 Tenpin motion kit and app with the same results as top videogame and movie motion capture. The kit includes a morph suit with sensors embedded in the fabric, the included app tracks the fabric and the software builds an perfect 3D model complete with movement stats. In trials with the USBC it rivaled more expensive systems and is about to be rolled out free to all USBC members Worldwide as a Bio bowling suit and coaching tool. The system is also compatible with Google Glass V4 which sees the app feed live information to the user.
Breaking news… In a deal with the PBA, motion capture user information will be compatible with PBA Cloud, a gaming and media service. Subscribers will be able to put their 3D bowling motion avatar in a host of PBA branded games and events.