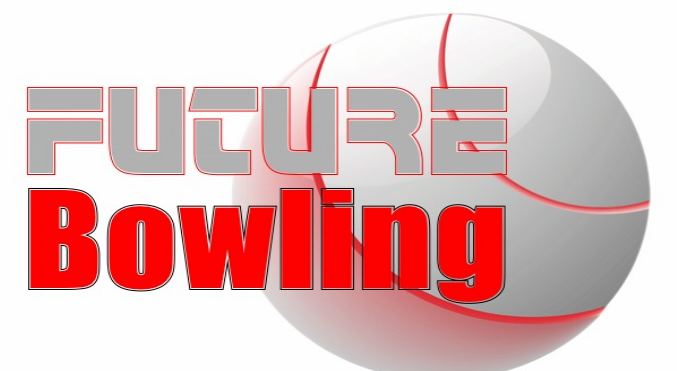 As a race, innovation drives us. Striving for something better has defined the human race for centuries. Sport is no different as each generation pushes the boundaries ever wider and technology plays a big part of today's success for athletes. From training tools to advances in bowling ball development, tech is helping dissect the sport of tenpin bowling to the smallest parts and using the information to advance training methods and more. Thanks to the internet, bowlers of today have an unlimited source of information to use to improve their game, train others, educate and most of all be enjoyed and used by everyone wanting to bowl.
In this new feature we will attempt to see into the future for what the next big things could be. From Rising star players to Bowling centres' coming services and industry products. Ideas bring change and innovation so we would love to hear of your thoughts on what could be coming next. Simply post your ideas on the Future Bowling on our Facebook here or in our forums here .
---
Virtual Reality
It has been around for quite some time, Many of you will have seen people with stupid looking eye masks swinging their arms around trying to hit imaginary objects. It is actually another case of Science fiction science fact, an idea from further back than you would think, seen in films then actually made.
Virtual reality (VR), sometimes referred to as immersive multimedia, is a computer-simulated environment that can simulate physical presence in places in the real world or imagined worlds. Virtual reality could recreate sensory experiences, including virtual taste, sight, smell, sound, touch, etc.
1968 : Ivan Sutherland, with the help of his student Bob Sproull, created what is widely considered to be the first virtual reality and augmented reality (AR) head-mounted display (HMD) system. It was primitive both in terms of user interface and realism, and the HMD to be worn by the user was so heavy it had to be suspended from the ceiling. The graphics comprising the virtual environment were simple wire-frame model rooms.
Fast forward to today and after a failed attempt by Nintendo with the Virtual Boy in 1995 we are starting to see the beginnings of a return to the technology.
Facebook recently bought Oculus Rift a start up company and developers of an all new headset. On March 25, 2014, Facebook announced that it had agreed to buy Oculus VR for $400 million in cash, $1.6 billion in Facebook stock, and an additional $300 million subject to Oculus VR's meeting certain financial targets.
Virtual social network World? It certainly looks a possible future, In fact it has been tried before with Playstation Home.
Home allows users to create a custom avatar, which can be groomed realistically. Each avatar is given a personal apartment that users can decorate with free, bought, or won items. Users can travel throughout the Home world, which is frequently updated by Sony and its partners. Public spaces are made for display, entertainment, advertising, and networking. Home's primary forms of advertising include spaces themselves, video screens, posters, and mini-games. Home also features many single and multiplayer mini-games, and hosts a variety of special events, some of which may provide prizes to players. Users can use won items to further customise their avatar or apartments.
What has all this got to do with bowling you maybe asking? Well…
One such space and in from the very start was Tenpin Bowling in the form of a bowling centre with Pool and arcade machines. Users could meet up in the space for a game with friends or strangers or play their own tournament.
It follows then that if bowling is still considered one of the top five leisure activities to be included in Playstation Home it will likely see its way to the new generation of VR Worlds. Could it be possible major bowling chains and the ball industry start up revenues in virtual equipment and venues?
A few years ago in the early days of Facebook I posted a group "We want a PBA game on PS3 and Xbox", One person to join and comment was PBA Commissioner Tom Clark, I had listed a load of ways a new generation game could generate revenue from virtual sales of balls and equipment as well as modes of play etc.
Now don't get me wrong, I am not for one minute saying the subsequent PBA bowling on mobile devices was down to my facebook page as sometimes a good idea is one many have had, but I think Tom did see potential in the idea of micro sales and a new game that could reach a wider market than just bowlers. The mobile PBA game has been a revelation, As a freemium game people can download and play without ever buying anything but many do due to the realistic physics and conditions and it being addictive. If you have not downloaded the app yet you really are missing out on probably one of the best bowling games ever made.
Makers Concrete Software obviously listened to the PBA and went to great lengths to produce an accurate version of the sport. If the same care and attention is shown when a virtual reality game appears it could be something quite spectacular. The only thing not to appear in the mobile game were the idea of Virtual balls that were actually brand balls from Storm, Ebonite, Brunswick etc. Concrete decided to go the route of made up names and fun balls but there is a chance for the ball companies to licence their equipment in games. Brunswick in particular having does this in their previous console games.
It all seems fun but does it have a dark side though in that real life could be repaced by virtual life as we head to a Matrix style World? Whatever the future of virtual reality, Bowling will almost certainly feature in the Virtual World.