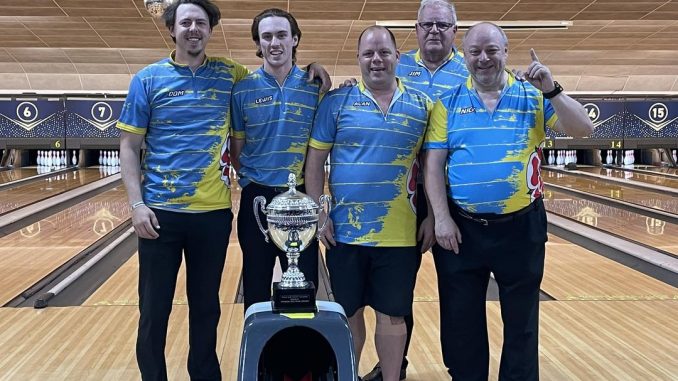 The South East County Challenge is BACK …. Not been held since the Miley Cyrus (corona virus) took hold.
I didn't hold a SEC in 2022 as I honestly didn't think there was any interest in it anymore,,, then I got a load of emails from the counties asking when I was holding it again, so I thought it's got to happen for 2023.
Traditionally this is a invitational tournament for the counties in around the M25ish sort of region, but due to a late withdrawal I also asked Cambridgeshire if they would take part, and fortunately they managed to get a team at short notice.
It's a tournament where counties make up teams from across the age groups, mixing up the team and giving all those who entered their counties trials a chance to pull on a county shirt. Some use it as practice for the main team, some use it as a kinda development tournament for the squad players – it's something for everyone to be honest.
Thanks to the long term supporter of this event Bowling Vision we are able to get some raffle prizes and each county are encouraged to sell tickets and raise some money. This year we raised a total of £910 across the counties.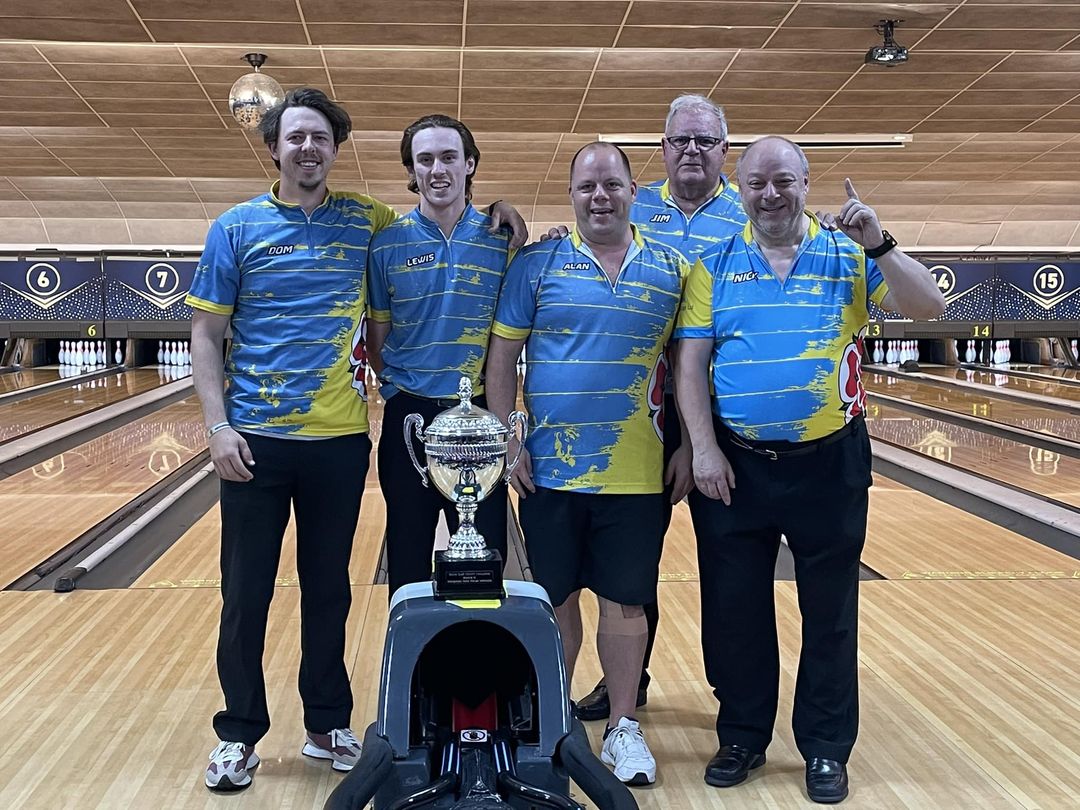 Pictured are the tournament winners Hampshire Men ( Dom Buckley, Alan Meades, Jim Allan, Lewis Johnson, Nick Longworth) – winning by 11 pins from the Cambridgeshire team.
Thanks
To Gobowling and the tech James Brennan. My Alison for cracking on with the scores. Lisa Cook for looking after the raffle and tombola. And of course to the hard working Area Secretaries and County Managers for organising their team. And of course Team Waller at BV – thanks guys !
Our ball winners from the raffle were Jackie "sexy Jackie" Wyatt and Matt Trotter
---
Results