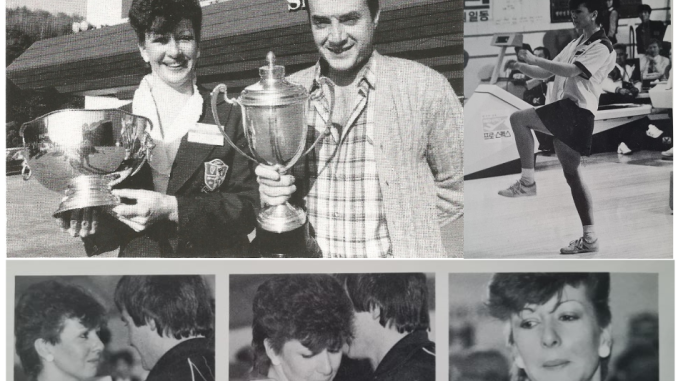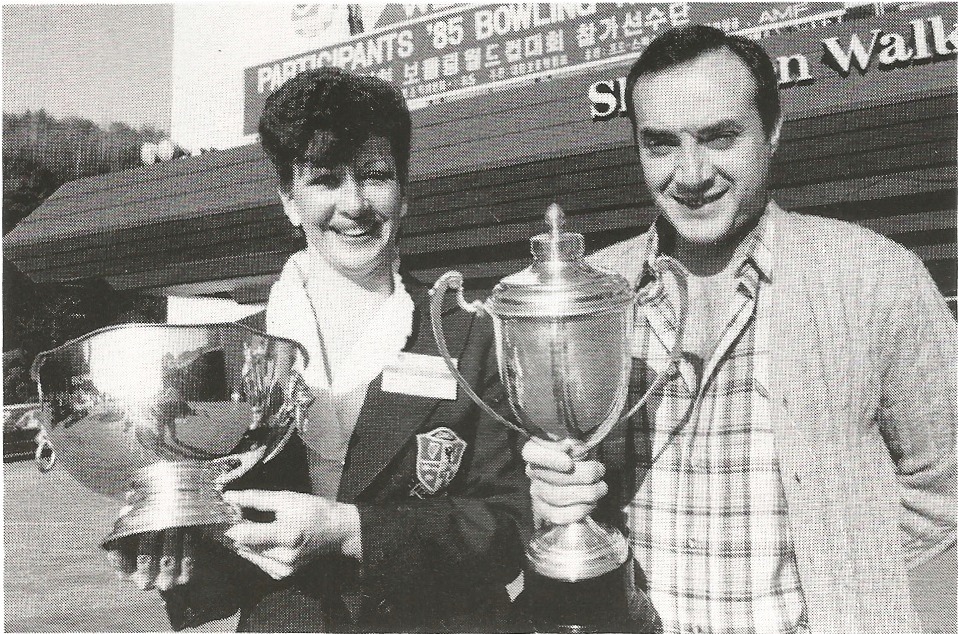 Back in 1985 it was coming up to an Olympic year and Seoul in Korea was selected to host the Games but earlier would host the Bowling World Cup. As always the cream of the sport would head to Asia to compete for what was and still is considered by many as the best World Singles event on the planet and one that became a massive stepping stone for anyone that won the coverted Women's or Men's title. The event gave ALL nations a chance to compete and for smaller nations a real chance to put their name on the global map. Some smaller nations did just that and one for them was Ireland.
Marjoree Prusiecki (McEntee) had taken a few years away from the sport but was talked into playing again and entering the World Cup. The rest is history. She won it, she beat English bowler Judy Howlett in the final 205-171 and 196-167 and won Ireland's biggest prize ever in the sport and proved that determination can enable talent to succeed even when the sport is not as big in your own country as in others.
Now residing in the USA, it was a honour to speak with an Irish legend.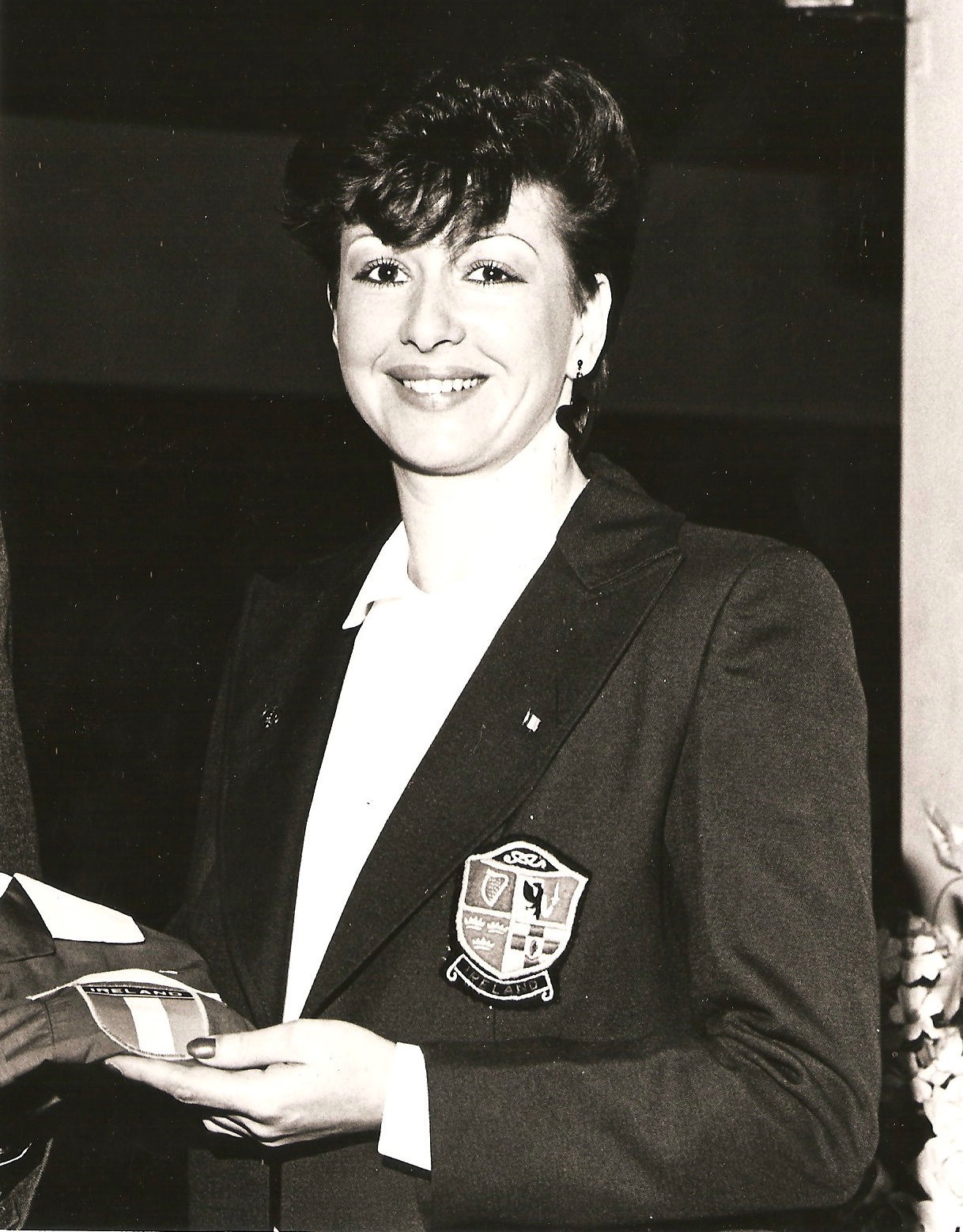 Going back to 1985 and just before you went to the World Cup, What preparations did you make and how much practice did you do at that time?
I went to the gym a few days a week, didn't practice much at all from the time I won to the time I left for Korea
What do you remember of the journey to Korea and when you got there?
I was tired but excited it was a long trip, I was impressed with hotel an the way the tournament was run.
As you progressed through the tournament at what point did you start to believe you could win the event?
I think the final 2 games I felt I've gone this far can't let it go now. Well after a comment that was made by my opponent , I thought to myself, well she's very confident.
Coming down the the last two and Ireland vs England. Was confidence high going into the final and can you describe the emotion of it all when you won?
Well shock, glad it was over and then disbelief for a while
Of all the people you met at the Bowling World Cup, which do you remember most?
The lady I shared a room with, Louise Compton from New Zealand lovely lady very friendly and fun, she was there most of the time cheering me on, she was probably the friendliest person from the start, there were others too but she was the best.
What happened on your return to Ireland?
Flew first class to London, that was fantastic an then I was met at Dublin airport for a press conference and a crowd of friends had a limousine back to the bowl for a awesome reception it was so great my brother, sister an Dad were there, great time.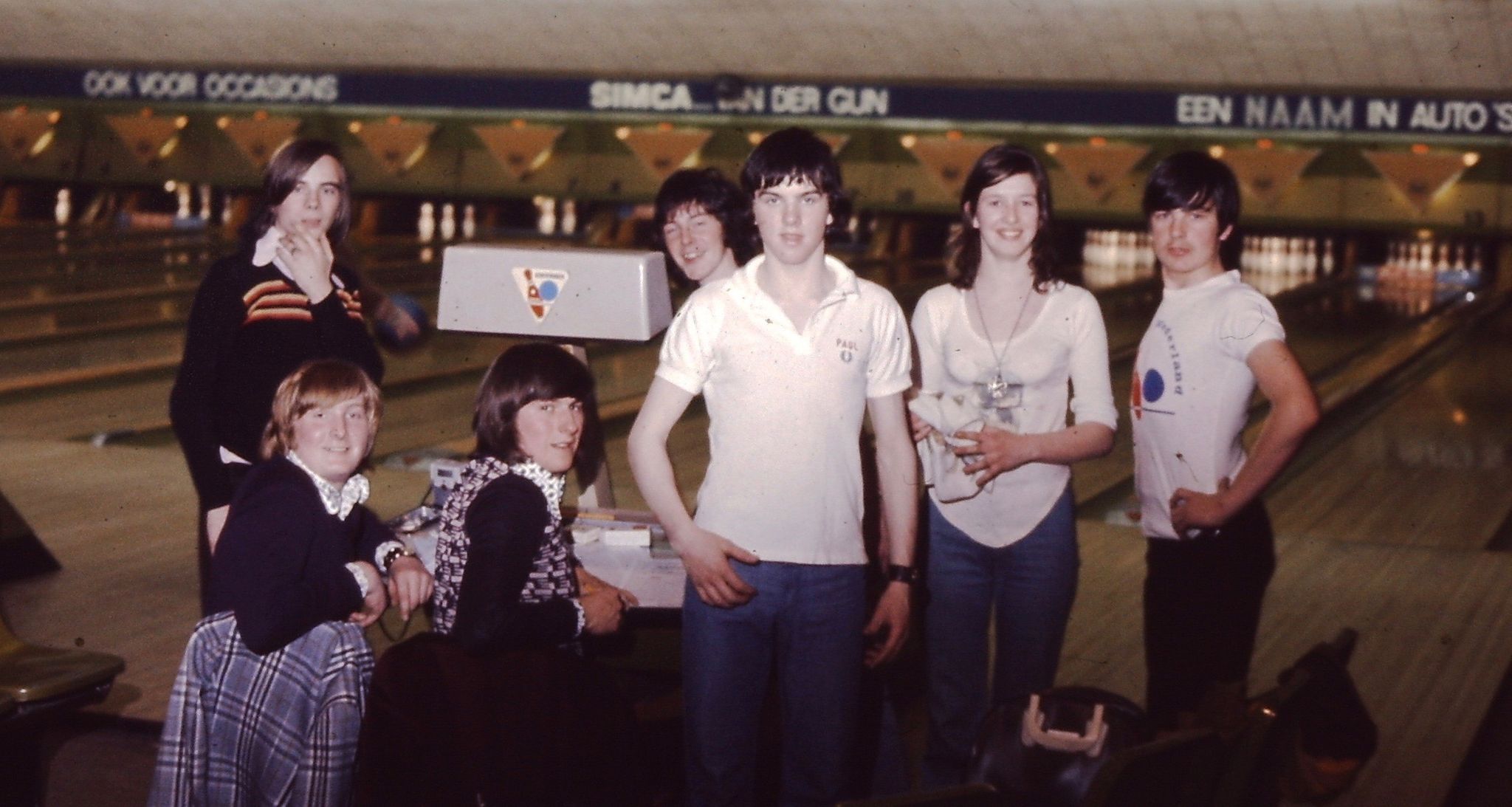 Going back now to before you became a World Champion, Where did bowling start for you and who helped you improve in those early days?
In the early days Antonella Murphy ran a league for us kids, basically I was given a ball in my right hand an that was the start, looking back I was really left handed but too young realize that so I went along with it.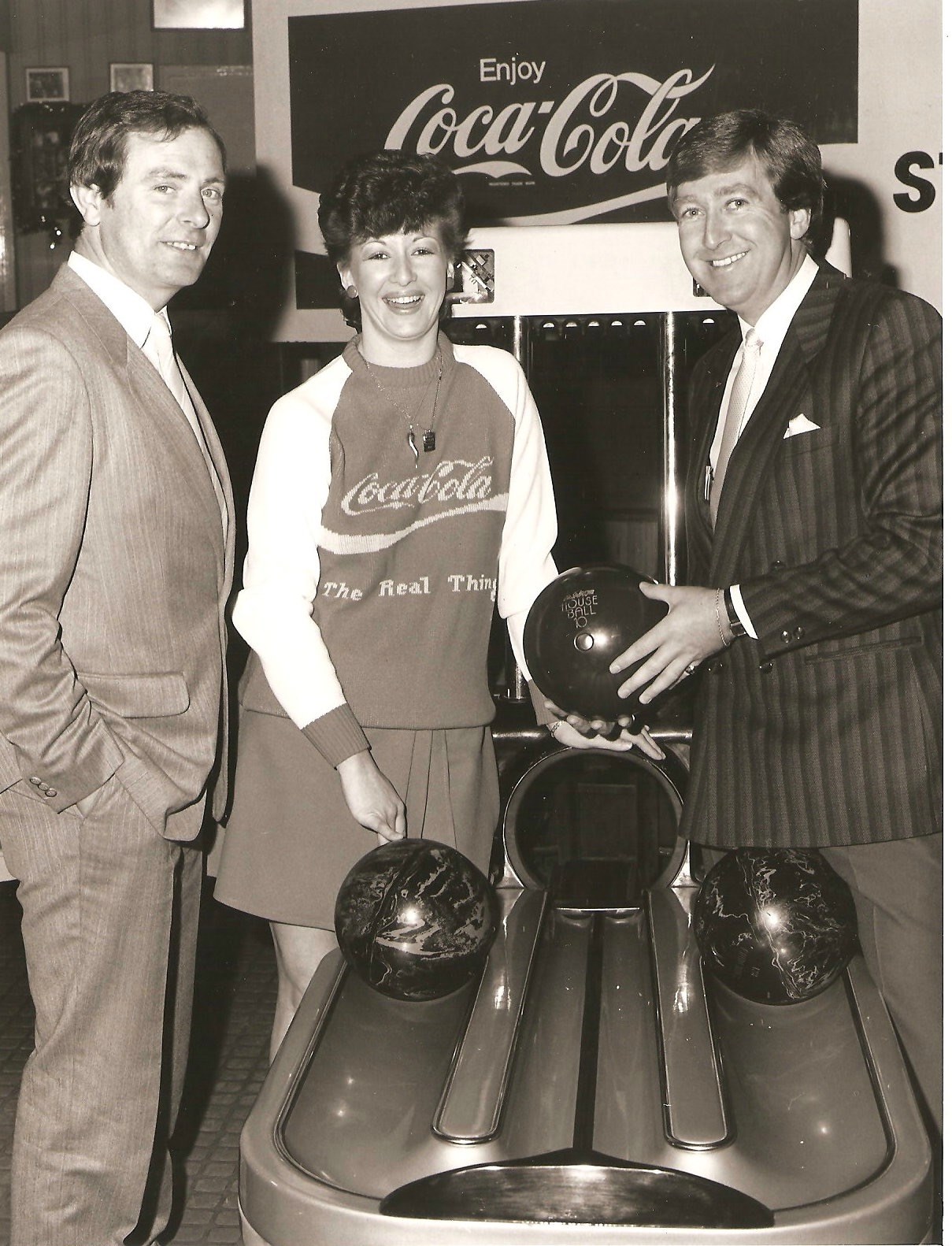 Did you continue to bowl much after the win back in Ireland and which events did you enjoy bowling in?
Shortly after I came back to Ireland I was invited to the US Open and the Malaysia Open, stayed there for a month an then to the States after that played State Tournament and Nationals and scratch leagues for quite some time bowling a 300 game before retiring due to knee problems, but had a great time an enjoyed it.
Back in Ireland, which Irish bowlers did you admire or enjoy bowling with?
My best pal Pauline Cafolla, I've known her since I was 15 years old, an after the World Championships in Germany, I quit for 3 to 4 years, an met up again with Pauline an she an I went to a tournament in England. We did good an that was when she said I tink you should enter the World Cup, of course I laughed at her, after all outside of that tournament I hadn't been in the bowling alley for years, because I believed in her so much I decided I would, so she mentally helped me , her and I bowled double s for quite a while an it was great fun,I just loved the game so I enjoyed playing with everyone really.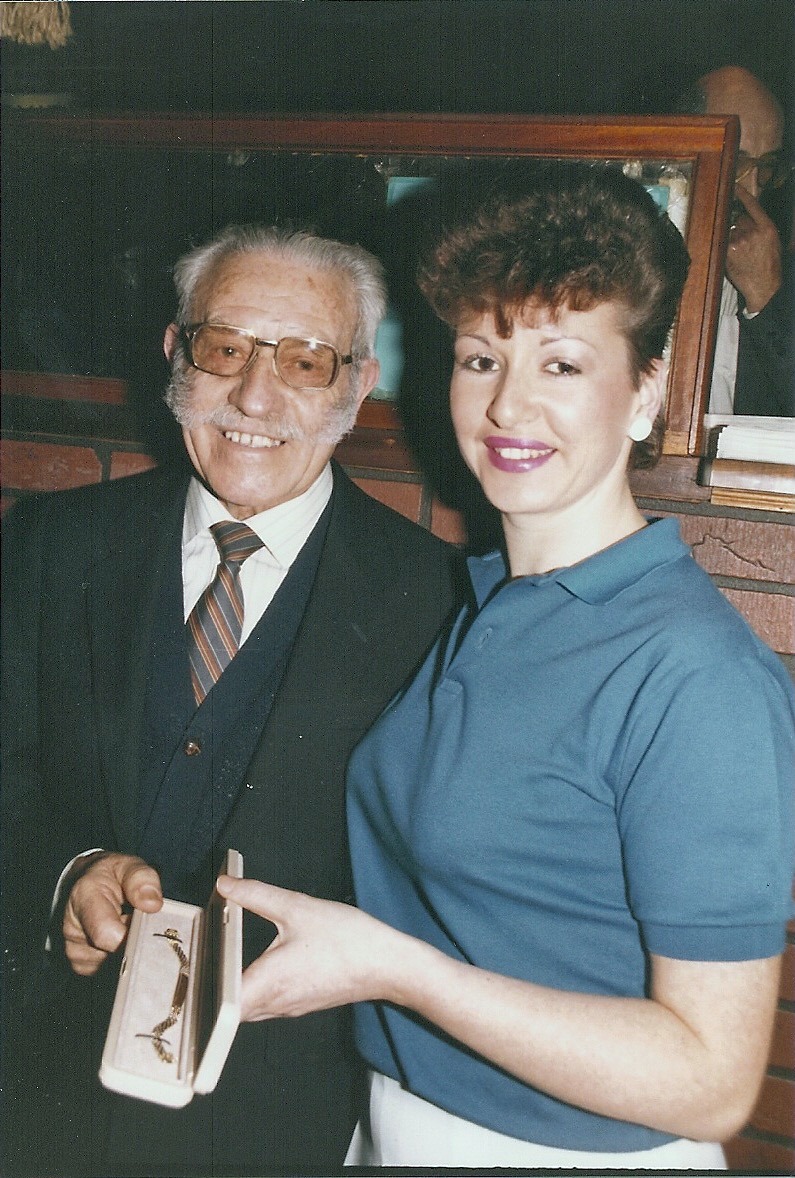 Looking back over all these years, Is winning in Korea something you sometimes think about and are people who have come to know you surprised when they hear of your global achievement?
It's not something I talk or tink about a lot but I'll never forget and I'm very proud but the people that know me will talk about it , and yea very surprised.
Now residing in the USA, you bowled stateside, what things do you enjoying these days?
I believe I explained how I continued to bowl over here, but I have not played for quite a while, so now I'm into Golf and Pickleball an my Husband and I are both retired an travels as much as we can.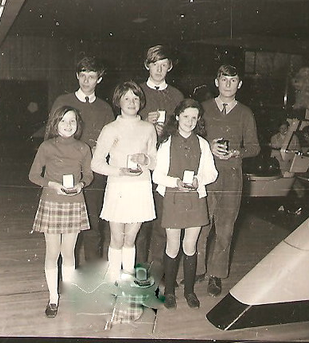 Finally Marjorie, You are forever remembered in Ireland and beyond for your World Cup win and it continues to be the best win ever for your country that to this day inspires others to achieve the same heights. What advice can you give young Irish bowlers to believe they can emulate you in the future?
Considering there was only one bowling alley in the country, back then there was no such thing as a coach so we were on are own. I know I was so pretty much some of us were self taught an just did our own ting, now years later with all the bowling centres all over the country I wish I had all of that back in my day, but I was sooo stubborn I wasn't listening to anyone lol, I tink now it's fantastic to see all these people doing great , for myself personally bowling from a very young age was all I wanted to do, so I gave up a lot of my youth for the game, an really didn't practice a lot , didn't have the money to be able to play on a regular basis, but I believe as I did it was my life an practice whenever I could, an there were times I didn't play for weeks because I just didn't have the money, so bottom line dedicate ur life to only one sport an master it.
Photos thanks to Paddy Gibbons
---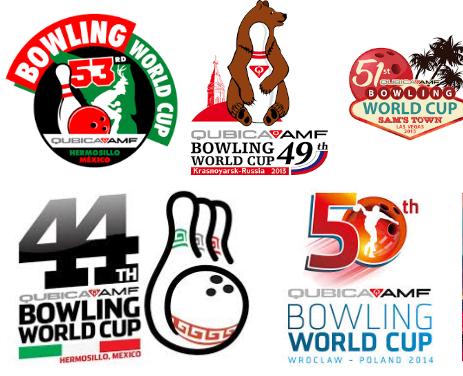 Follow the Bowling World Cup and it's history here
Official website history here