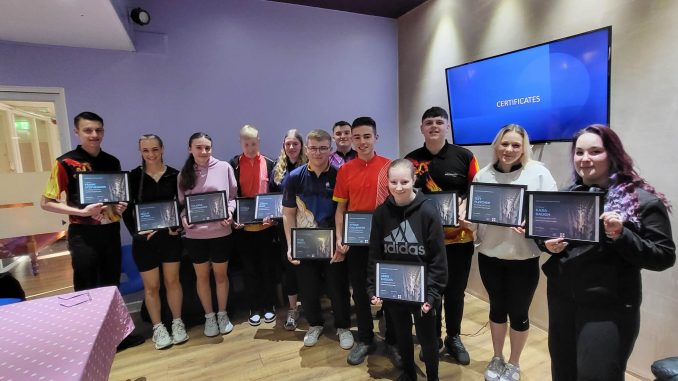 Sunday saw the launch of the new Youth Team England Squad with 12 players qualifying from the 2022 season and a great training session held at Shipley.
Girls
Jessica Sillis
Izzy Fletcher
Kara Baugh
Millie Upton
Yolanta Stephenson
Abbie Rhodes
Boys
Daniel Harding
Kallum Peach
Frank Stephenson
Charlie Upton
Ryan Smith
Ethan Callander
All players are eligible for the 18s and Under teams at Youth Triple Crown 2023.
Players remain in the YTE Squad until they are no longer age eligible for the U21 or Youth World Championships.
The next intake will come in July after the 4 events and 3 training sessions as preciously communicated.
Mark Heathorn
Youth Team England Manager