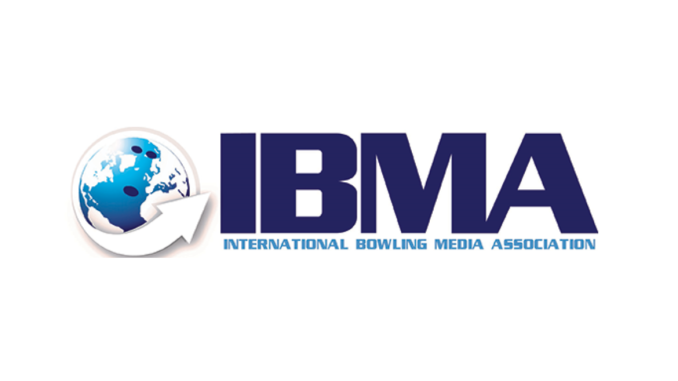 ARLINGTON, Texas – The International Bowling Media Association (IBMA) has selected winners for eight major awards for 2022. All will receive their awards during the International Bowl Expo trade show at the Las Vegas Convention Center scheduled for June 29-30.
LUBY HALL OF FAME – KEITH HAMILTON
The Luby Hall of Fame Award is given to an individual (living or deceased) who has made a distinguished contribution to bowling in print, broadcast, telecast or photographic coverage over a period of at least 10 years.
As President and Marketing Director of Luby Publishing from 1994-2020, Keith Hamilton oversaw the monthly publication of its flagship publication Bowlers Journal International plus added Bowling Center Management, Pro Shop Operator, Entertainment Center News and the annual BBIA Consumer Product Catalogue to the company's litany of assets. He contributed a monthly column to BJI beginning in 2008 and was the driving force behind the magazine's massive (300-page) 100th anniversary edition in 2013 that was showered with national media recognition.
Hamilton applied his business acumen and industry expertise as leader and contributor to several bowling related organizations including serving four terms as IBMA President from 2015-2019. At the same time, he took on the role of Director of Membership for the Professional Bowlers Association from 2014-2020 as that organization relocated its base of business operations within the Luby Publishing offices.
Additionally, as President of the International Bowling Hall of Fame and Museum, Hamilton created the industry's first satellite museum located within the National Bowling Stadium in Reno and helped launch an ongoing annual fundraising tournament called the Bowling Xtravaganza. He served on the Board of IBPSIA and helped create the Bowling Foundation based at the International Bowling Campus.
ALBERTA E. CROWE MERITORIOUS SERVICE – BOWL4LIFE FOUNDATION
The IBMA Alberta E. Crowe Meritorious Service Award is presented to an individual or organization for outstanding long-term accomplishments in and for the sport of bowling
Chuck Gardner, a veteran in the bowling industry, started the Bowl4Life Foundation in 2013 with the goal of growing the sport of bowling by assisting people of all ages to improve their skill level and knowledge of the game.
The Foundation originally was designed to run team travel events to help the youth bowlers prepare for the Junior Gold Championships. The Bowl4Life mission then evolved into growing the sport of bowling and assisting young people in their efforts to finance their college educations.
The Foundation has awarded more than $280,000 in scholarships to youth bowlers. Through its fundraising efforts, the Foundation hopes to expand the #growbowling concept into an industry-leading revival.
As a Brunswick Consumer Product Specialist, Gardner provides both coaching and technical support to the PBA Tour player staffs with the brands of Brunswick. Chuck has been named by Bowlers Journal as a Top 100 Coach several times and is a Silver Level Coach with USBC.
MIKE HENNESSY AWARD OF MERIT – STEVE LAWSON
The IBMA Hennessy Award of Merit is presented to an individual for outstanding long-term service to IBMA, including BWAA (Bowling Writers Association of America) and NWBW (National Women Bowling Writers).
Steve Lawson has chaired the BWAA/IBMA collegiate poll for more than a decade after serving as a panelist back into the 1980s. He also has served on the Collegiate Bowler of the Year Committee.
He was instrumental in raising the number of polls from three to four.
Lawson has presented on many occasions at the Intercollegiate Team Championships awards banquet (now called Night of Champions) when no other BWAA/IBMA member was present. He created/provided the secondary certificate awards for the Bowler of the Year.
He also has received the ABC Jurisdictional Associate of the Year in 2005 in Knoxville, Tennessee, and the USBC Kerm Helmer Horizon Award at the Dallas convention in 2011.
RIP VAN WINKLE AWARD – NELSON BURTON JR.
The Rip Van Winkle Award honors those who have made major contributions to the sport of bowling and have been overlooked or under-appreciated for more than 20 years.
Bo stepped in to take over the ABC-TV Pro Bowlers Tour announcing spot after the death of Billy Welu. From there he and Chris Schenkel were a formidable – some would say legendary – announcing team. Bo provided knowledgeable, expert analysis to explain the game to a generation of TV viewers, even while continuing to compete on Tour for many years. He also lent his expert advice to his weekly, popular bowling tips segment that aired during each telecast.
BOWLERS OF THE YEAR: KYLE TROUP and JULIA BOND
Kyle Troup was the runaway winner for IBMA Male Bowler of the year, easily outdistancing finalists Tom Daugherty and Chris Via. Troup won a PBA major (The Players Championship) and finished in the top seven in two other majors last year. He also set a PBA record for earnings with $496,900.
Julia Bond narrowly captured the IBMA Female Bowler of the Year based on three PWBA titles including the USBC Queens. Her other two victories came in Hall of Fame Classic and Pepsi Classic. She cashed in 15 events earning $60,000 overall while averaging 212.65. Other finalist were Bryanna Coté, Shannon O'Keefe and Stephanie Zavala
SENIOR BOWLERS OF THE YEAR: TOM HESS and SHARON POWERS
Tom Hess earned the 2021 IBMA Senior Male Bowler of the Year over Pete Weber and Chris Barnes with an outstanding PBA50 season. He won the Senior US Open and Senior Masters to win PBA50 Rookie of the Year and PBA50 Player of the Year. He led the PBA50 Tour in earnings with $46,685 by cashing in 11 out of 13 events.
Sharon Powers captured Senior Woman Bowler of the Year over Tish Johnson and Debbie Ayers. Powers won bronze medals in doubles with Johnson, mixed team with Parker Bohn III, Bob Learn and Tracy Calfee and women's team with Johnson, Calfee and Debbie Ayers at the 2021 IBF Masters World Championships in Dubai (formerly the Senior Worlds). She also won the USBC Women's Championships Diamond Division Singles title with an 801 series (ninth highest 800 plus series in any event and second highest score ever in the singles event). She also placed 11th in all-events with a 2,112 (234 average).

About the International Bowling Media Association
Located at the International Bowling Campus in Arlington, Texas, the IBMA provides awards and recognition to professional and amateur bowlers, industry volunteers and bowling writers, as well as promotes bowling journalism as a career choice to youth bowlers throughout America. For more information log on to www.bowlingmedia.org.