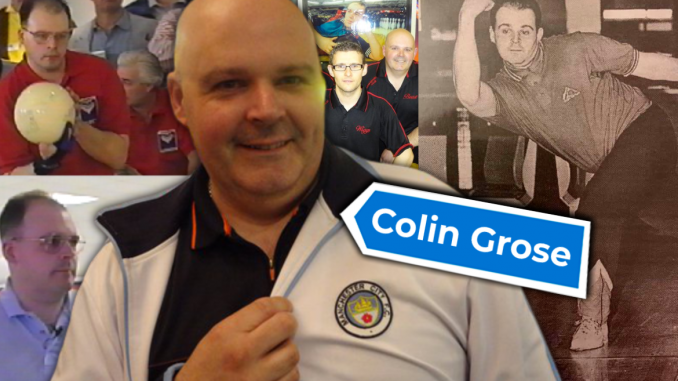 Back in the 90's there was this kid from Manchester with a pretty big backswing and bowled fast. The thing is, he was accurate too and played with a passion that was infectious to others around him. That 90's YAC (Young Adults Club) tour had some special bowlers and Colin was one of the best. Running shots out, showing emotion in big moments earned him the affectionate name of The Beast or Beast for short. He obviously got his own chant too with other bowlers shouting Beeeeeeeeeast at the top of their voices when he struck. How do I know all this? I bowled with him in the England team and travelled together around the country on the YAC tour, mostly behind him in events. Although one time, I knocked him out of a stepladder final then lost to Stevie Thornton with a 279.
The Beast is back, Bowled for Britain in the 90's and back in the 2020's for Team England in the seniors. We find out why he decided come back to bowling?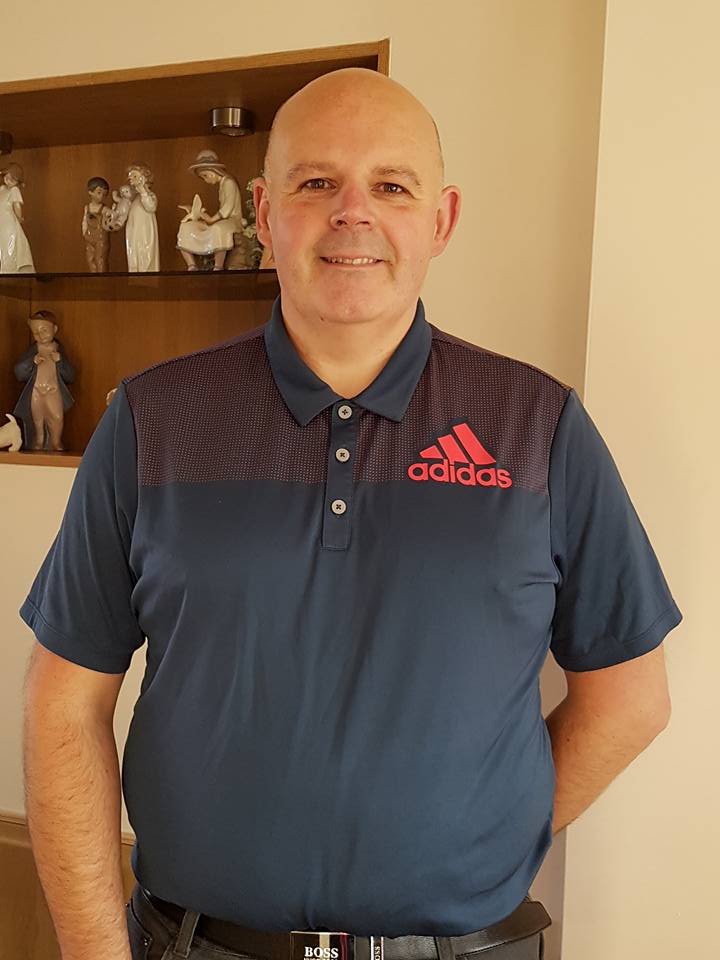 Let's start with your selection again for Team England after more than 25 years. A good performance in the trials sealed your place. Are you going to be a little nervous lacing up again for your country?
Well it's more like nearly 30 years ago when it was Team Britain (where have the years gone)
I had a decent trials on tough conditions but like back in the nineties that's where my strengths were. My Scores in the trials didn't reflect on how well I played but just struggled with the carry.
Making Team England is a very special moment and I can't wait to put that shirt on once again and bowl with some Fantastic players. I don't get nervous, never have, Just excited.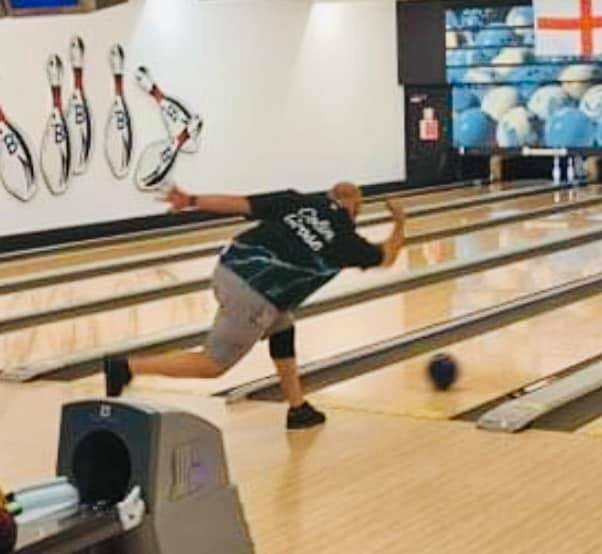 New equipment, different conditions and a body not as muscle memory active as your YAC bowling days. How different are things this time round?
Wow how the game has changed in the 8 years that I have out. We used to walk in a bowl with 3 balls and a spare ball. Now you need at least 6 balls. They also tell you the oil pattern and with a little research the shot. Thankfully with the help of Steve Thornton at Stroud Pro shop he has pointed me in the right direction. Thanks Steve.
As to my body, I'm not as young as I used to be and I let myself go through Covid. Since making Team England, I made myself a promise to loose weight and get down to the weight I was when I was at the top of my game . I have joined Slimming world and have lost 2 stones but that is just the tip of the iceberg and have a long way to go. But I will get there.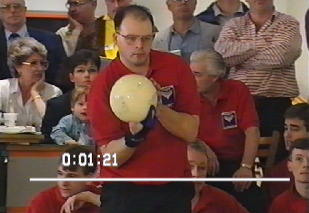 What made you make choice to bowl again and then tryout for Senior Team England?
As a family we fell out of love with the game and decided to call it a day. Around a year ago my daughter Emily was saying how she would love to start bowling again. I was close to turning 50 then Paul Loberman messaged me and said do I fancy getting back bowling and playing the Seniors when we turn 50. Why not I thought and it has turned out to be one of the best decisions that I have ever made. I am now loving my bowling and back in love with the sport. All the Family are now back Bowling and we are loving it.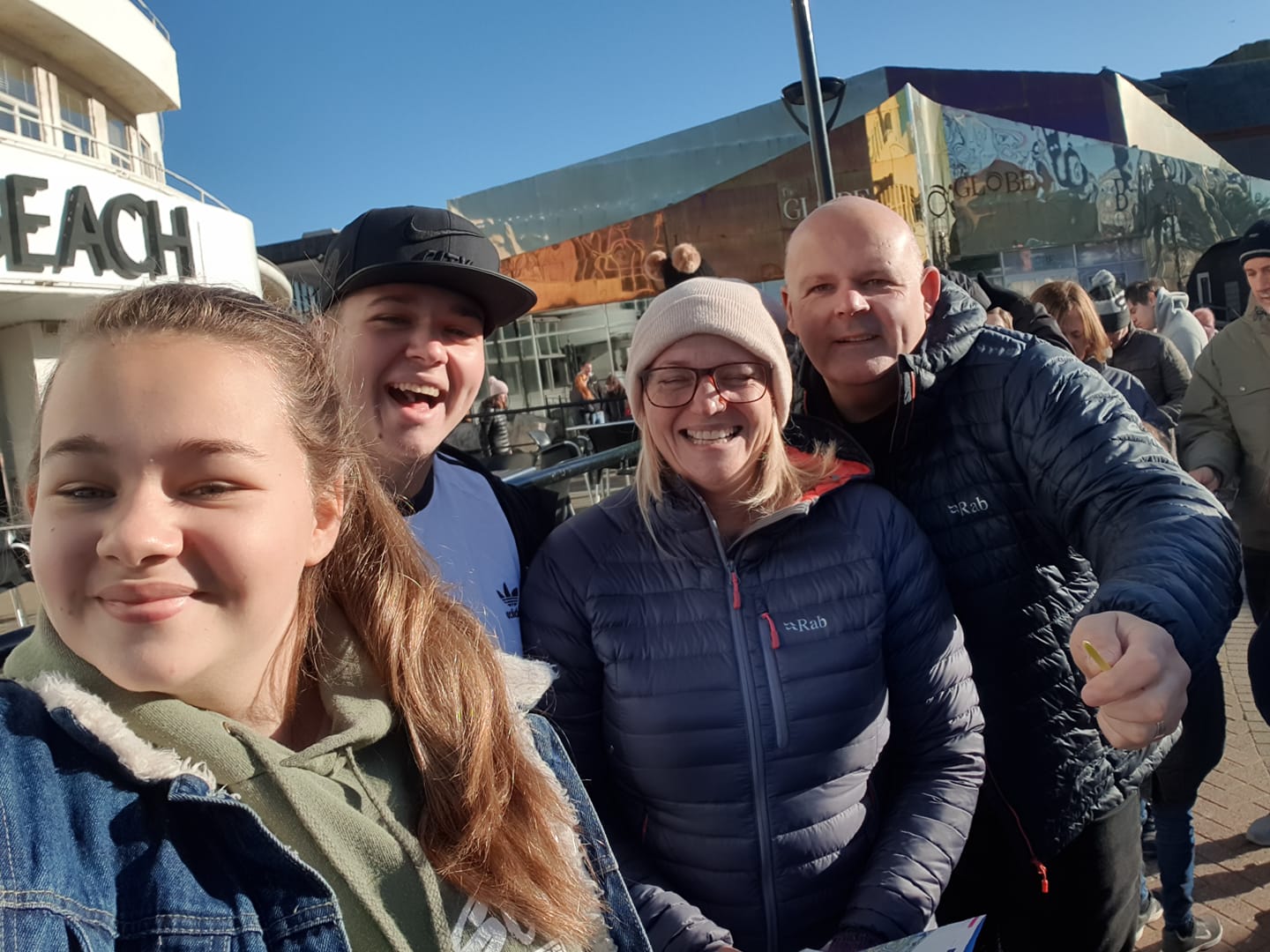 If all the family is back, could we one day see all of you playing for England?
Wow it's early days yet but nobody would be more proud than myself if My son Thomas, Daughter Emily and Kay would wear the shirt.
They just keep working on there game and hopefully get some lessons. And who knows hopefully it will happen.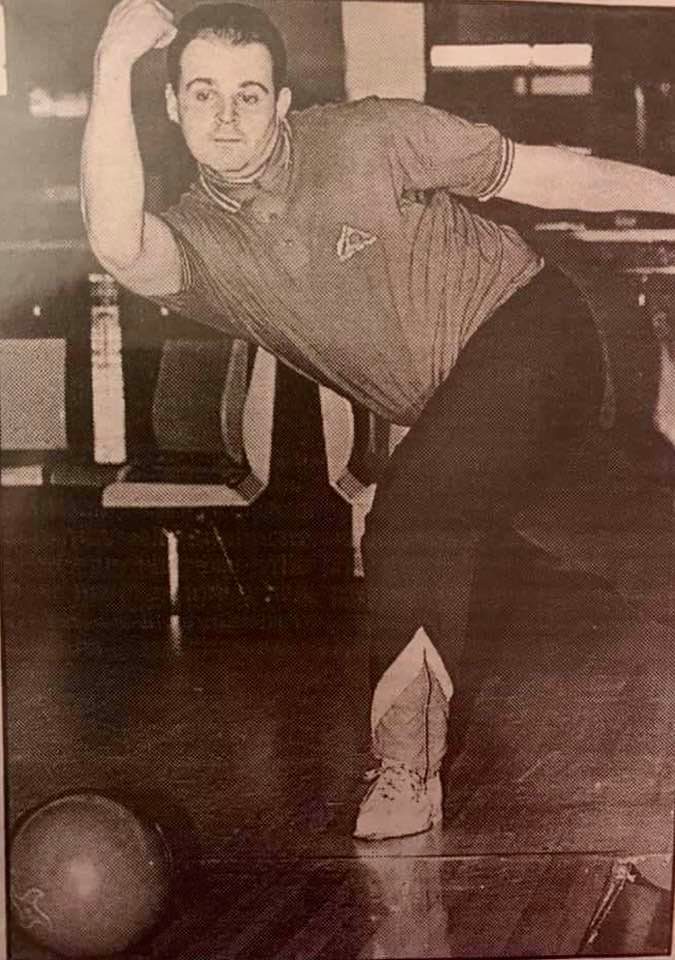 Going back now and some out there who do not know of your career in the Juniors and YAC's, You won quite a bit and was one of the most dangerous players in a field. Of all the things you won the first time around, which were the most special?
I think the most special tournament win was winning the UK Masters at Fareham. I went through that season with I think around 9 or 10 tournament 2nds I just couldn't get over the finishing line. I met the Famous Jason (Cocky) Cockerel in the final. and everyone knew we hated each other. I was not going to lose that one.
You mention Jason there, he was quite a character and you had a few big battles on and off the lanes with him. Do you remember running out a shot, smashing your arms in the air and your glasses coming flying off?
I will never forget that match. It's the only time we had a drink together afterwards. If I recall it was the Matchplay at Burton-upon -Trent. The scores were something like a 758 to a 756 series. I remember the crowd at the back of the lanes and the adrenaline was pumping with us both. But you know me Dom I used to love running shots out and sliding back on my knees. I don't think they could take it now.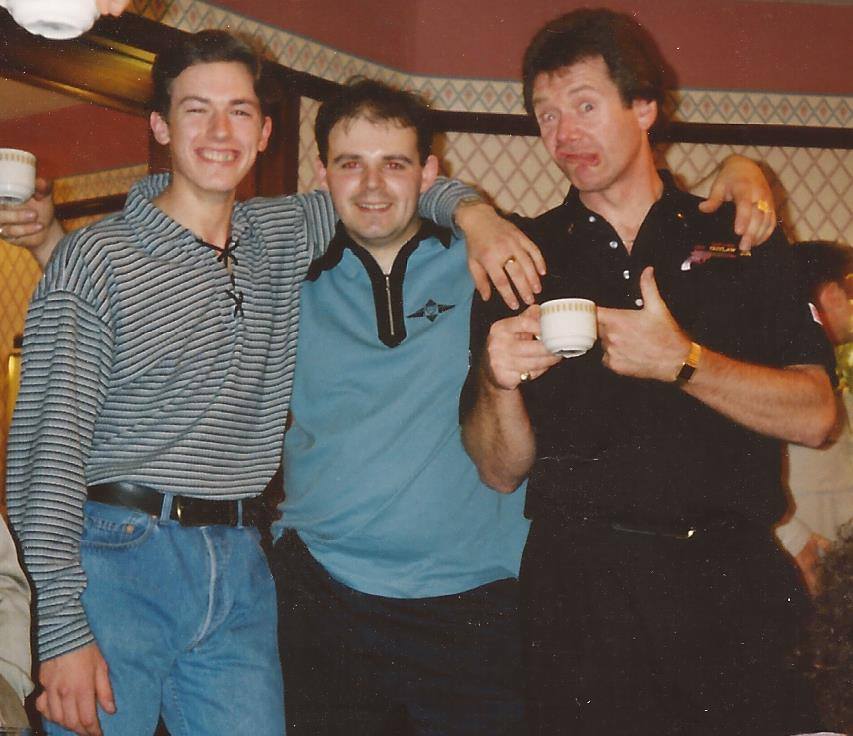 Going further back, why did you start bowling and who helped you improve?
My cousin Dave Stretton used to bowl. I turned up one night to watch him play. I will never forget the smell and the noise of the pins when I first stepped into Belle Vue Bowl in Manchester. I was hooked before I had even bowled a ball.
I joined the junior league and was welcomed by Harold Swan who I have to thank for my approach. I was lucky because Belle Vue was the home of the Manchester Classics which had some World class bowlers and I mean World Class. Loke Coleman, Mike Clancy, Norman Highinbottom, Paul Bennet, Steve Gomersall just to name a few. I used to stand and watch them play at every opportunity and hopefully one day be as good as them.
I started getting better and then at 18 got asked to play for the classics . My first outing for them, Loke Coleman (my bowling idol) picked me up in his new porsche!! Wow it couldn't get any better. One day Loke asked if he could coach Me and I jumped at the chance. He developed my game and mental game to help me becoming a winner. Within a month I broke the house record at Belle Vue and also hit my first 300 game (only 4 300 games were bowled there). Then I made it in the YACs.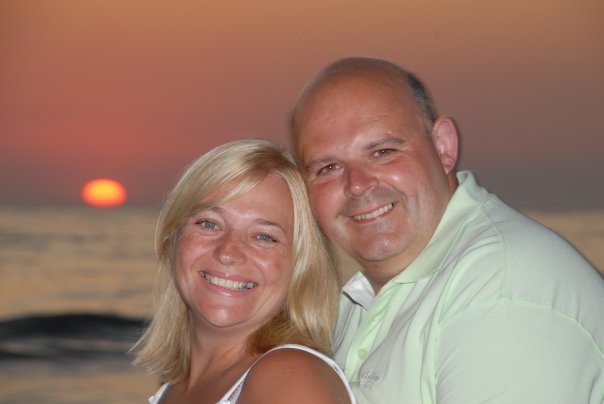 Yours is a true bowling love story and you met your wife on the Young Adults Tour tour and both played for your country. Family and work brought a break from bowling, Does Kay have any plans to lace up for tournaments one day?
It certainly is Dom. I met Kay, the love of my life in the YACs. We got together the same weekend that I won the masters. We settled down together and had two wonderful children Thomas & Emily now 22 and 18. I don't know if I should say this but Kay is back playing in a league. She's a couple of years younger than me so she's working on it to be ready to join the Seniors.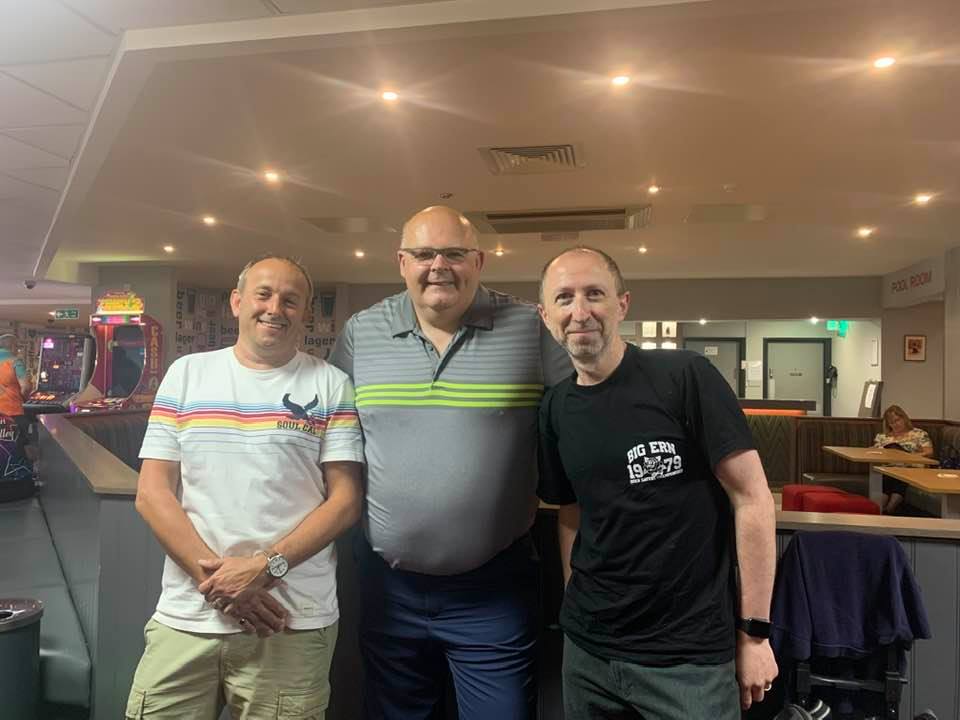 You are not the only one from the 90's YAC era to make the Senior squad this year and Paul Loberman is back and also selected for the Senior Triple Crown. Does that make this all a little sweeter for you?
Me and Lobbers go way back and I am so so proud of him when he also made the squad and now the team for the Triple crown. He is such a nice guy and also a winner who loves a battle like myself on the lanes.
We made a promise to one another that if we both got back bowling we hd to get back in the England squad.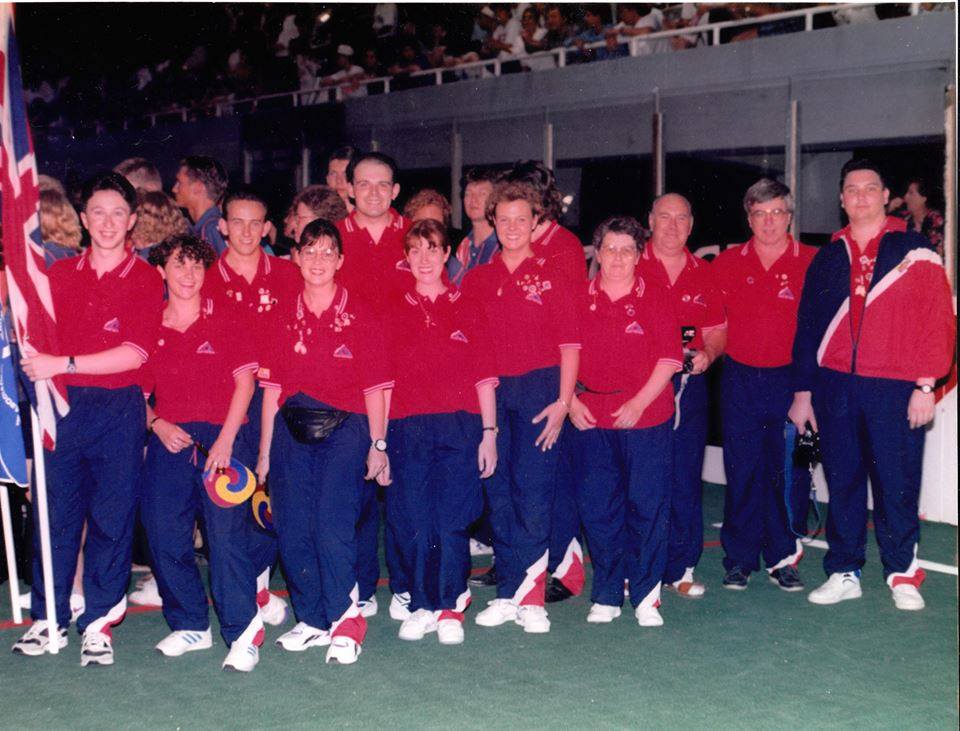 What were your favourite memories of your YAC days?
I loved the YAC era and if I could live those years again I wouldn't change anything.
I think my fondest memory which I would say was the start of the YAC friendship that everyone wanted to a part of. You will remember this moment. We were playing the triple crown at Edge lane Liverpool and my debut in an England shirt.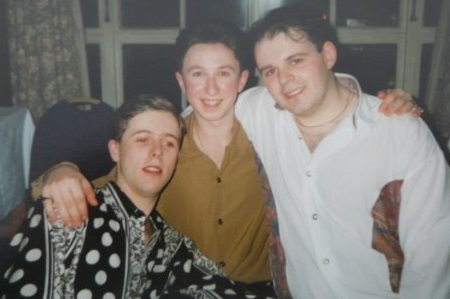 I will never remember the team talk on the lanes before we bowled. Not very Motivating!!!
We were told we weren't able to drink and had to be in our beds by midnight.. Well I had to say something, I think it was like hold on a minute we are all in our early 20's. We are wearing the best shirt in the world and your opinion of your team is just to have a good social time and get drunk. I'm sorry but that isn't us.
We bowled the Saturday and we were all awful. we were not a team. At the banquet at the Adelphi hotel we decided as a team to have a meeting. We broke the rules if I remember the main culprits were me, yourself, Lobbers, Mark Heathorn, Brad Jerram, Steve Mills and all the Girls team. We decided to go into the night club at the Adelphi for a couple of hours and not drink but just have a good time on the dance floor and a good time we had. Well we got grassed up by the Irish.
We arrived at the bowl and nothing was said but the team atmosphere was unbelievable. We started to bowl and smashed everyone out of sight and won the triple crown.
Before the presentation the England team were summoned to the bar and expecting the telling off. The manager couldn't keep still in the excitement of winning . The chairman of the YACs told us off and we were told that he would be reporting us to the BTBA. Luckily for us nothing came of it . That team stuck together for about 3 years with little changes and were never beaten.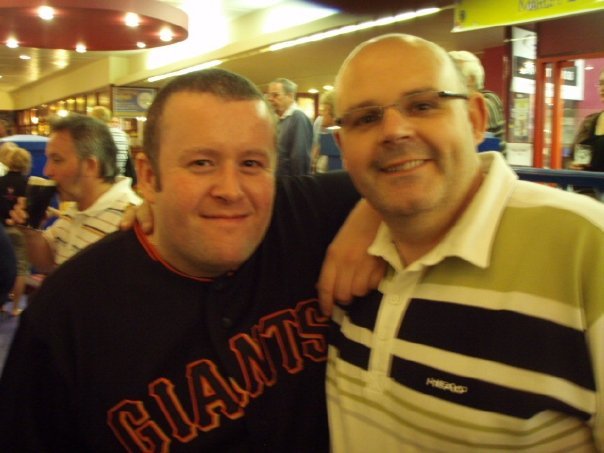 Who was the best player you ever faced first time round
That's a tough one having bowled against some fantastic bowlers. I'd say on the UK side would have to be a toss up between Stu Williams, Paul Delany, Wayne Greenhall, Phil Scammel and Steve Thornton (when he was starting out and only believed in Blue Dots)
What goals do you have in the seniors?
I'm a winner Dom who hates losing. Hopefully I have a lot of bowling years ahead of me. I always set high standards. Hopefully one day come back a World Champion.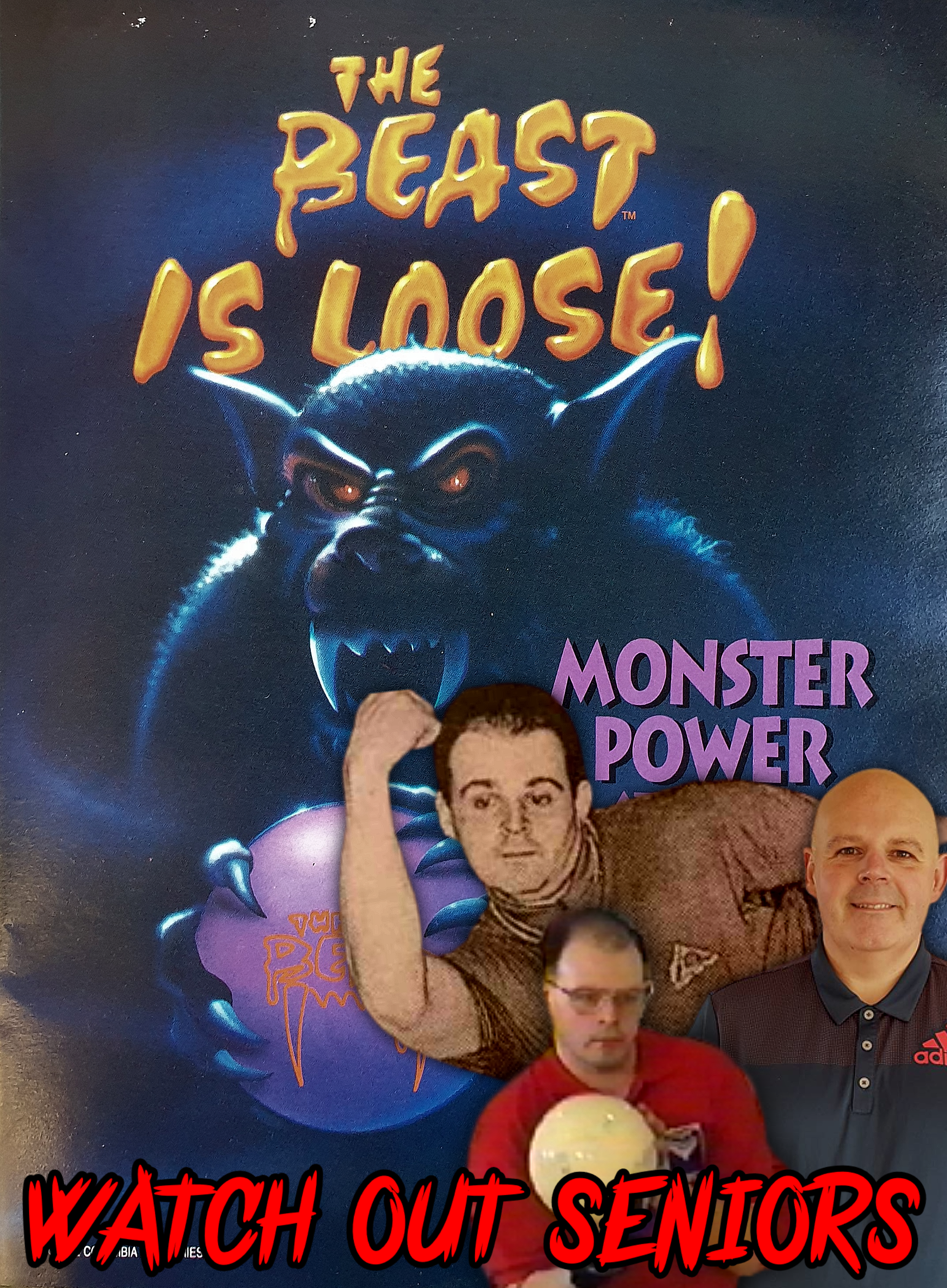 What are you working on on your game now? You were always accurate first time round and if anything rolled it a touch fast. Has age brought the backswing and speed down?
I don't think my back swing has come down much certainly my pace hasn't. Having 8 years out the game has changed a lot. You now have to look at your fellow bowlers on the lanes, where they are playing with the transition of the lanes. Where I never looked at bowlers years ago. You were told to play the lane not the opponent. I'm currently working on ball surfaces something else that is new to the game and different sport patterns. Trying to keep smooth and regular practice.
Have you had a go on the string machines yet and can you see yourself playing tournaments on them in the seniors?, I can imagine if anyone could tangle the pins in the old days it would have been you.
I actually bowl in a league with pins on strings. Personally I have no problem with them and after a few frames you forget about them. I understand where the game is going, It's like when everywhere was wooden lanes then synthetic lanes came along. Nobody now wants to play on wood.
I would have no problem playing tournaments on strings it's where the game is going. Some league players moan about them before even trying them. All I can say is give it a go you will be surprised.
Finally for other bowlers out there thinking about returning to the sport one day. What do you say to them?
Every time we talk to ex YACs that don't bowl anymore, we talk about re-unions but it never happens.
When you turn 50 dust the dust off your shoes and get back out there. The Seniors reminds me so much of the YAC days. Everyone is welcoming and supportive to each other. And most importantly we have a great time.
Here's to many more good years