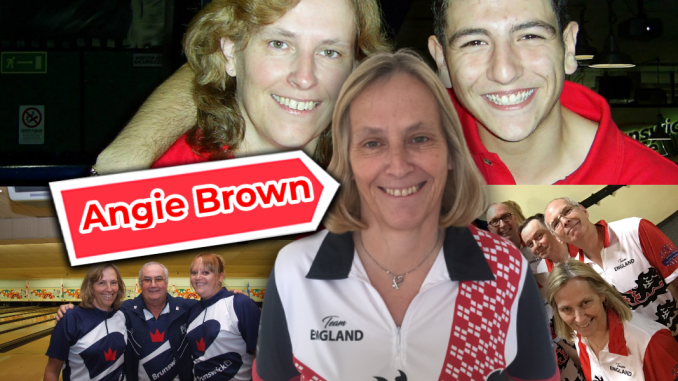 Our interviews return with a UK top 20 female bowler of all time and still winning. Angie Brown won events as an adult but it is in the seniors she has become the greatest UK senior female bowler we have had. Looking through her hall of fame records shows over 70 entries that include BTBA Nationals wins, ISBT titles, Triple crown medals and much more.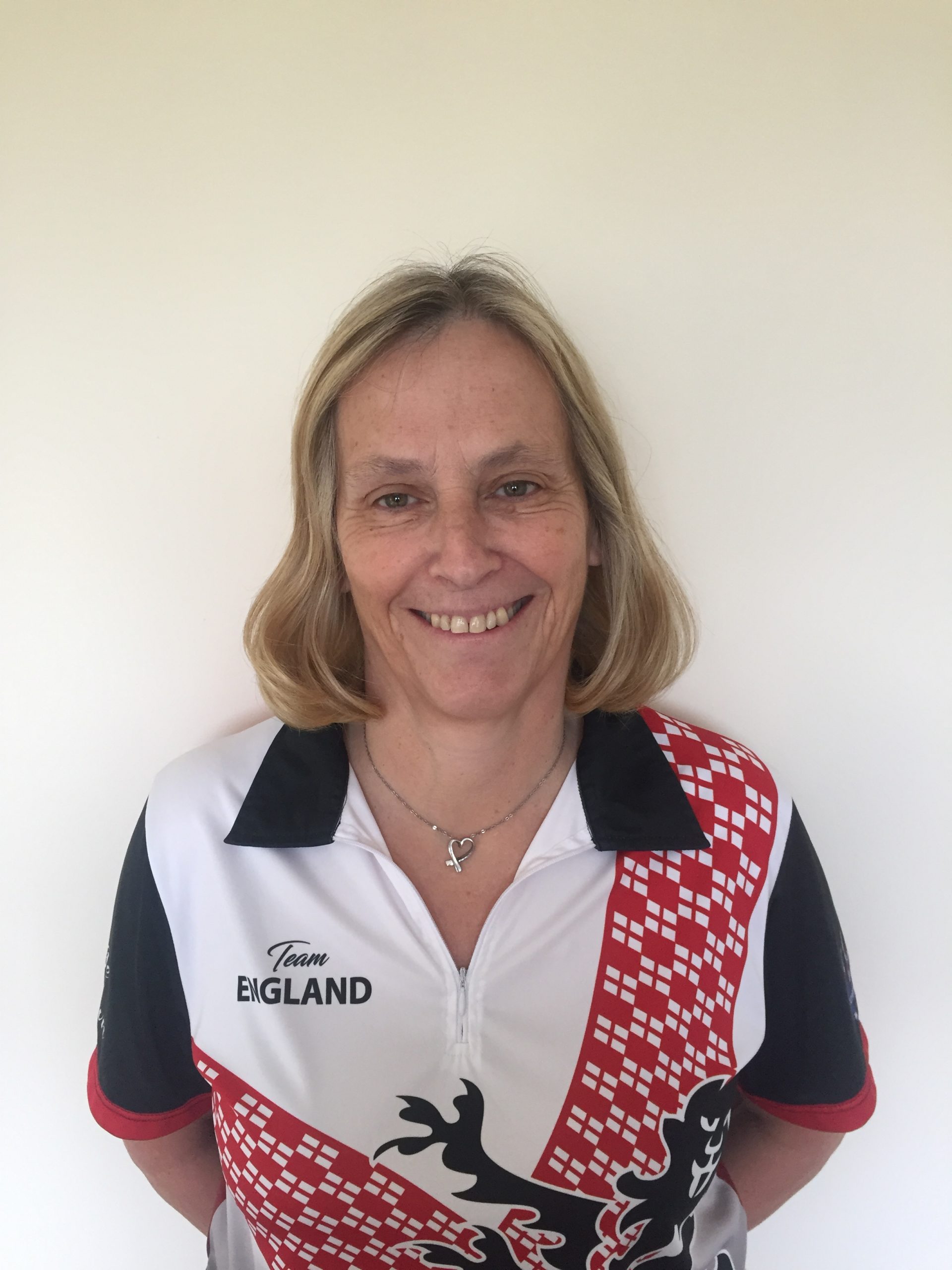 How, where and when did you first bowl and what made you take it up as a hobby?
The first time I ever went bowling was with a group of friends when I was 17 at the Wessex bowl in Poole, now known as Hollywood bowl Branksome. When I went to University a year later we all had a sports afternoon on a Wednesday and I decided to have a go at bowling as I was pretty useless at any other sport. I got hooked!
Who helped you improve in those early days?
At University we just bowled a league and didn't have any coaches, it was very much just watch what the better bowlers did and try to improve. I started out as a backup bowler, then worked to change to a hook release to try and improve, I can remember watching Judy Howlett (Robbins) and being impressed. She was also on the University circuit, but a few years above me. I met Tony when we were at University, so he has had a lot of input into my game over the years.
Funny you should mention Judy Howlett as she also went from backup to hook. How difficult was this to do at the time given this is pre-reactive?
To be honest I don't really remember too much about it as it was 40+ years ago. I remember I just decided I didn't want to bowl backup any more, and went to a bowl and just worked on releasing it differently. I was bowling a conventionally drilled plastic ball, and the lane condition was whatever came out the spray gun that day.
No one knows your game better than Tony but you are the one throwing the ball, do you have times where you have differing opinions on that to do in a tournament?
Over the years, Tony and I have generally agreed when the ball going down the lane 'looks right', and when we need to change something. We've found there is rarely an obviously 'right' answer, just a range of options, and until we make the change we can't be sure if is going to be an improvement. More often than not I'll go with Tony's call, as he can see the shape from foul line to pins much better than I can when I'm bowling, but sometimes I surprise him by picking the best option myself. I don't have a problem with making changes while I'm bowling, I've learnt through many tournament wins that sticking with something that's not right rarely pays off.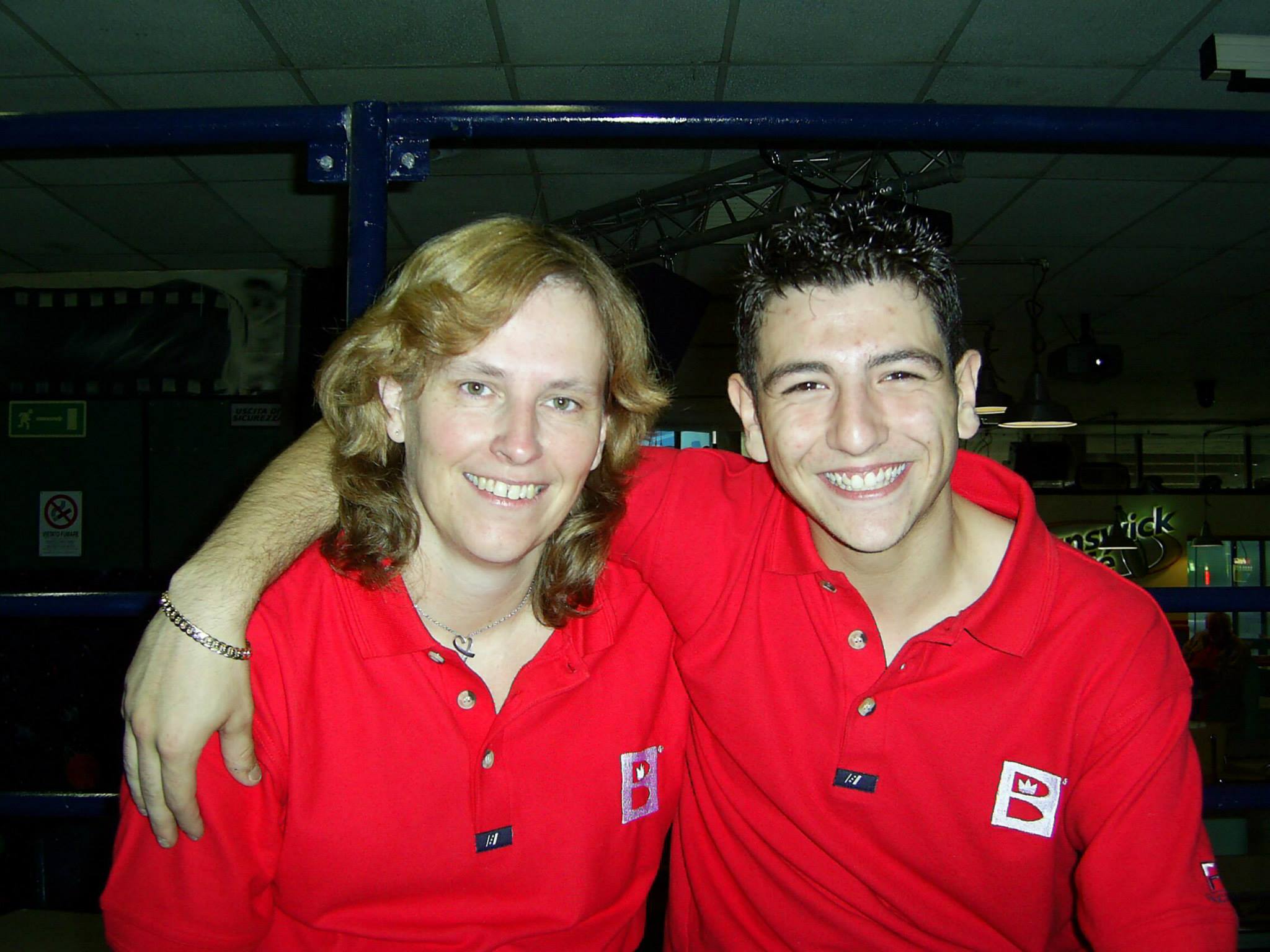 You got really good early on in your career and won a PTBC event in Wolverhampton in 1987 when the womens game was very strong, Of all your wins over the years, is this one still special?
It was a special win, as the PTBCs and NSTs were the singles tournaments that all the best bowlers played. It was in one of my local centres (AMF Wolverhampton) and I tied with Lesley Fisher and we had to have a 1 game roll off to decide who won! It took me another 25 years to win another big adult scratch tournament as I gave up bowling soon after as we moved to Devon and started our family. Beating Lisa in the final of that one was fun, and special in a different way as I was by far the oldest, I was 54 then.
Also very special was my first time in an England shirt was the 2005 European Gold Cup in Rome. I was so excited to go, and had no idea what to expect. I came back with ETBF gold medals in the doubles with Alex Christophi, and in the singles, which was filmed for Italian TV.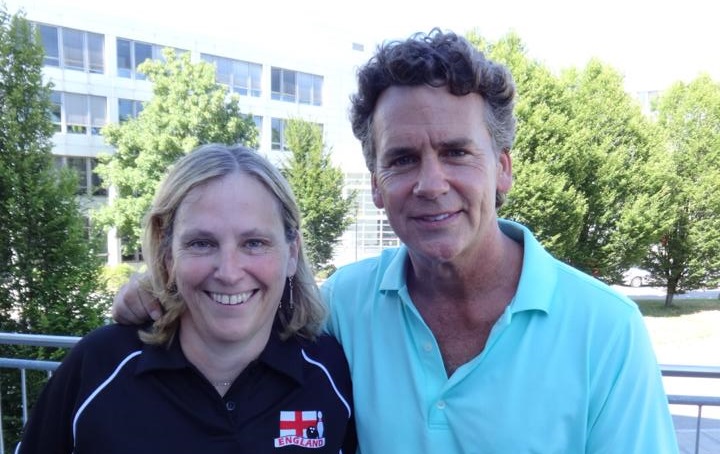 Your first entry in the Hall of fame records is for 2 points in that adult event but you are in the top 20 of all time based on your amazing record in senior events and the UK's most successful Senior woman bowler of all time. Your Hall of Fame place does not look far away now. What still motivates you at senior level?
I still just love to bowl and want to get better! I have played a couple of Senior tournaments out in America and seen the standard of bowling out there and realise that I have a way to go to be really competitive in that environment. I have played 4 Senior worlds and have done OK but not come particularly close to a medal. Hopefully I will get the chance to play a 5th time, this time as a Super Senior.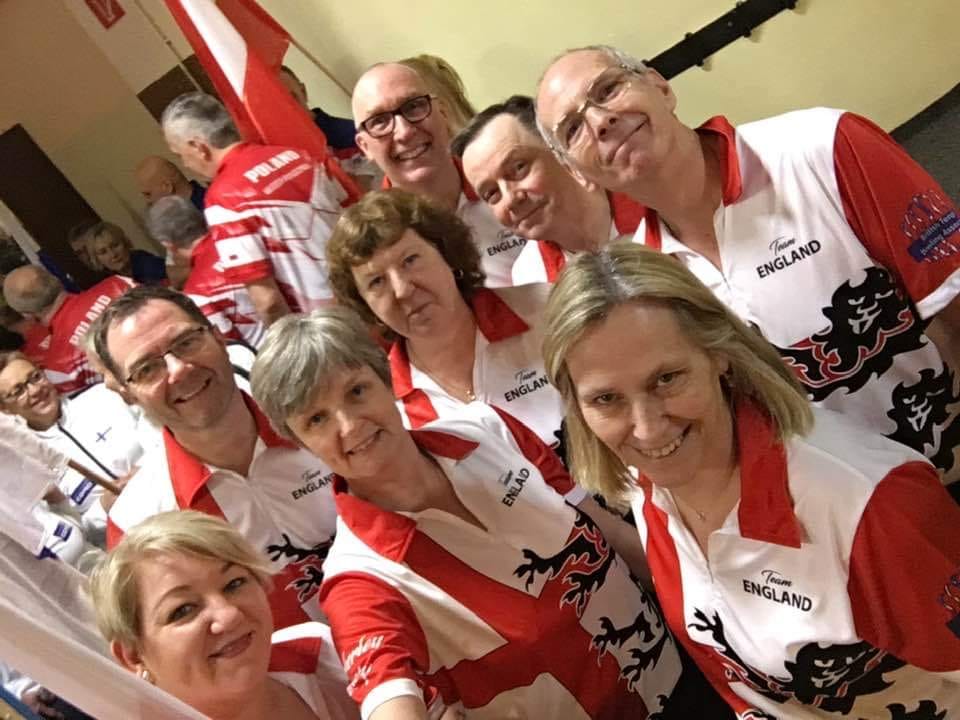 Of all the senior wins both individually and for Team England, which ones are the most special to you?
It's always special to put on an England shirt and win medals for my country. I guess the Senior Triple Crown in Guernsey where I got a clean sweep of 6 golds has to be special. Individually, winning my first ISBT in Gent in 2010 was pretty special but the one I really remember is the ISBT in Boblingen in 2015 where I played Martina Beckel in the final winning 234-233 scratch (there's a video of this on YouTube ISBT Senior Open Boblingen Women Eliminator Final)
Going back over the ages, which bowling balls won the events for you and do you have a preferred brand or type of ball?
I don't have a preferred brand or type of ball, Stevie T drills my balls so I take advice from him as to what might work for me. I had a Brunswick Absolute Inferno which won me the European Gold cup. I loved that ball so much I think I had 3 of them over the years! The Storm Marvel Pearl won me a few events including the first ISBT in Munich. I had a Brunswick C3.5 which never really did much for me until the ISBT in Reims where nothing else worked so we changed the surface overnight and I shot 801 over the first 3 games of my next block and went on to win!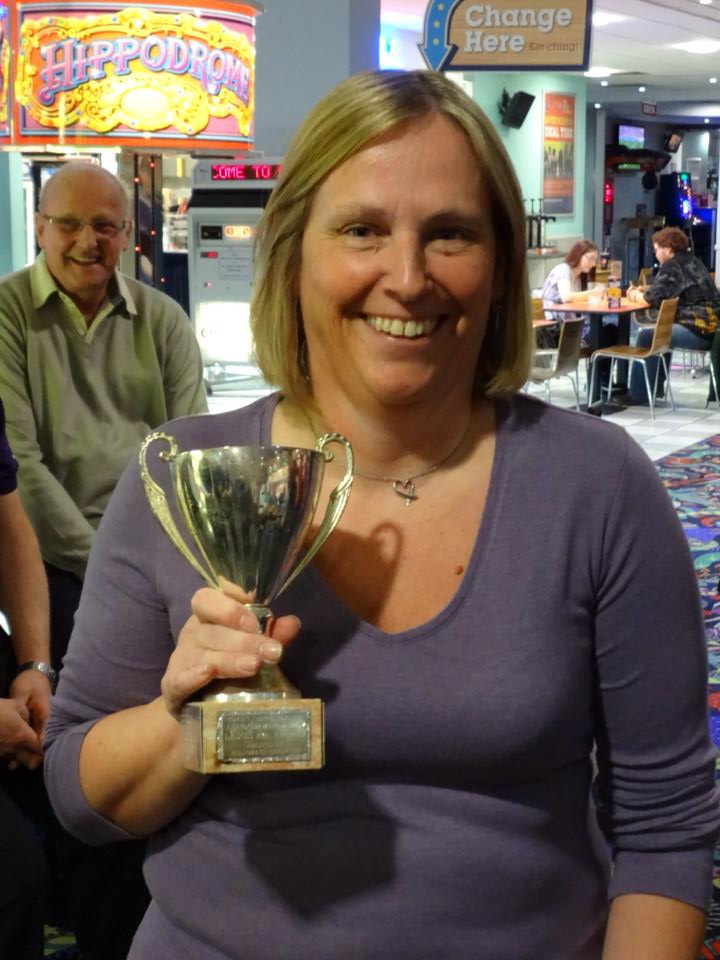 When people win as much as you have the often have a place at home to showcase the achievements that can also grow into a full room shrine of bowling treasures. Do you have such a room or display of your tenpin memories?
We have a trophy cabinet in the corner of our lounge. My Gold Cup ETBF medals are also in there. All my triple crown medals live in a drawer. It seems like awarding trophies is going out of fashion, they do provide a longer lasting memory of tournaments I've played in than the cash does.
What would you say are your strengths on the lanes and what weaknesses do you tend to work on in practice?
I have a very strong competitive instinct when bowling, I really enjoy getting down to the end of a tournament and competing one-to-one for a victory. It a shame that, for many reasons, not many events have a real final any more.
I'm not a fan of 'turn up, bowl, and go home' events. This trend is also seen in many of the European Senior events, when I first started playing them, Round Robin finals were common, now there's only 1 or 2 a year.
As a Senior, the biggest challenge is keeping fit, it's so easy to get injured and have to work around the injury. I would guess that most Seniors have limitations in their game as they aren't as mobile as they were when they were younger.
Have you had any injury issues?
I've had back issues for a number of years, and more recently some knee problems, so I can't always commit as I would like to. At the moment, my training is focussed on a couple of major events this year.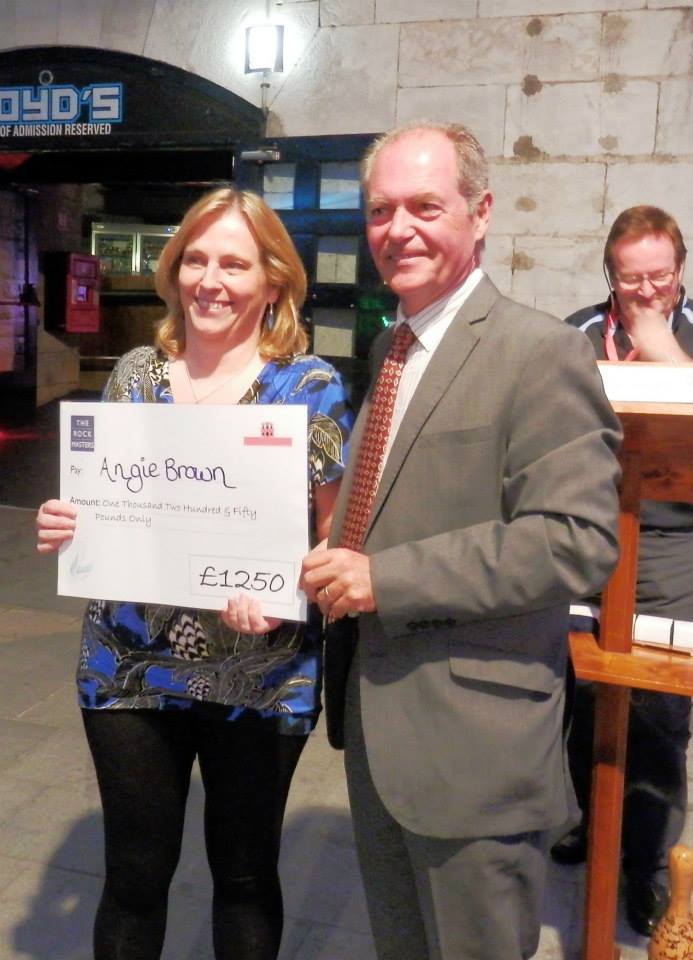 You and Tony are much travelled in life and in bowling, which are your favourite bowling centres around the World and why?
Dreambowl in Munich has to be one of my favourites. I always seem to bowl well there.
King's Bowl in Gibraltar is another, it is such a unique place being inside the old King's Bastion building. Where else would you have to avoid the pigeons walking across the approaches?
My favourite bowl in the UK has to be Stroud, maybe not the most glamorous location, but the conditions they provide, particularly for my weekly training sessions, are all you could ask for.
The last two years have been difficult to say the least but you have continued to venture out to tournaments when allowed to do so. How did you stay motivated through this time?
During lockdown I managed to modify my release to give me better roll, it was quite amazing that I learnt this in our hall at home without stepping into a bowl. In my practice sessions we usually work on just one or two elements of my game, trying to gain better consistency. And lots of practice at making spares, at Stroud we can set a spare up, and play it continuously so I can be confident when I'm playing in an event.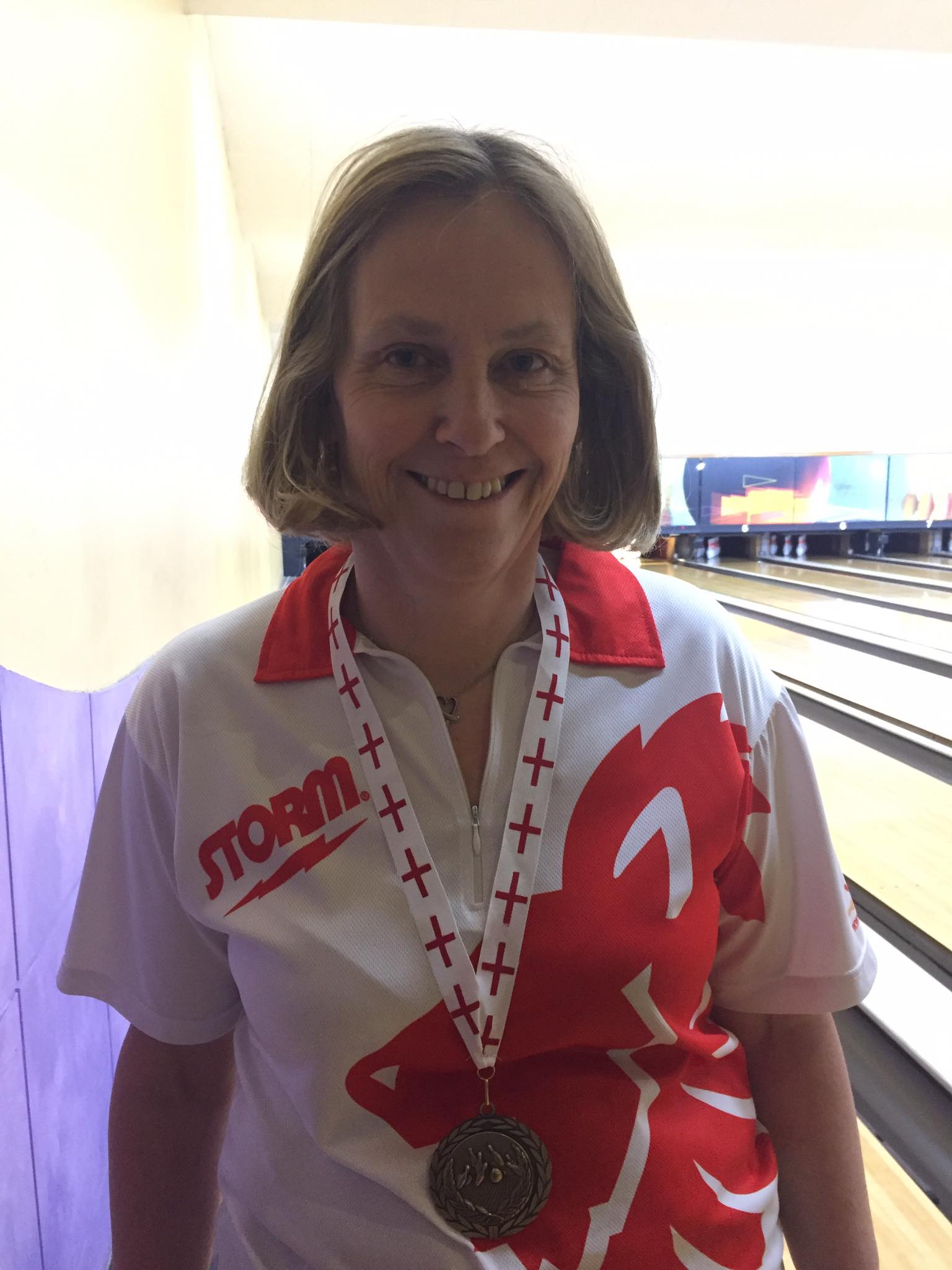 Bowling has changed so much over the years and in your time in the sport. String machines being the latest evolution. Have you played much on them and what are your thoughts on any differences between these and traditional freefall machines?
I started out in the era where wood lanes were almost everywhere, and playing on plastic lanes was a trip into the unknown. Today, the position is obviously reversed. I have only played on string machines twice and find the strange way the pins fall a little unsettling, but strings and a decent lane condition would definitely win over free fall and no oil.
What goals do you still have?
I have been to 4 Senior World championships, making the Masters in 3 of them but have never made the podium. An IBF medal to go with my ETBF medals is definitely an attainable goal.
I have played the USBC Senior Queens in Las Vegas twice but never progressed further than qualifying, I would really like to get to the final stages where I would play head to head against the best Senior bowlers in the US.
Although I have had many wins on the European Senior tour, there are still a few centres where I have yet to win. I still need to win the Dutch where I have made the podium numerous times but never won, the Italian, the one in Paris and the new one in Lausanne, Switzerland to complete the set.