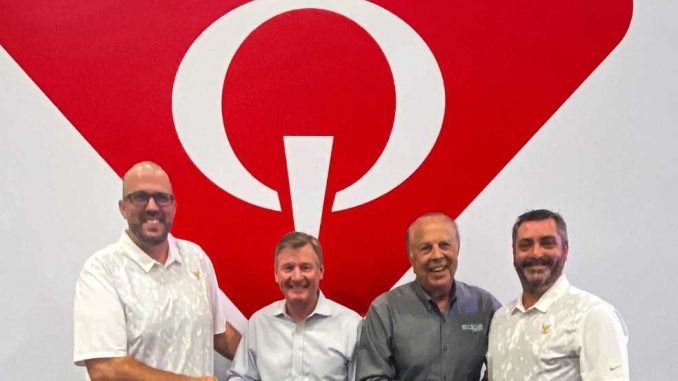 QubicaAMF and Kegel Expand Partnership to Further Innovate the QubicaAMF Lane Care Line 
QubicaAMF and Kegel have entered into a new licensing and manufacturing agreement making
Kegel the exclusive manufacturer and supplier for QubicaAMF lane care and supplies
products promoting further investment and support for the line.  
September 1, 2021 (Mechanicsville, VA and Lake Wales, FL) – QubicaAMF Worldwide, the largest bowling products company in the world, and Kegel, world's leader in bowling lane machines, conditioners, and cleaners, are excited to announce that they have entered into a new licensing and manufacturing agreement. Kegel will become the exclusive manufacturer and supplier for all QubicaAMF lane care and supplies products effective immediately. As part of the agreement Kegel will be responsible for product development for the QubicaAMF chemical line further investing in and innovating the line. The agreement covers the VisFlo, Reactor, Utopia, Formula ACC, Formula 388, SureSlide and PinKeeper brands worldwide in addition to the Duster and Cleaning Cloth.
The new partnership will be seamless for QubicaAMF customers. U.S. bowling center customers will continue to purchase their QubicaAMF lane care supplies directly through QubicaAMF, the QubicaAMF eShop or their authorized QubicaAMF distributor. Internationally, customers will continue to purchase QubicaAMF chemicals through their local QubicaAMF sales office or distributor. In addition, Kegel's Technical and Pattern support team will provide expert support to customers purchasing QubicaAMF lane care supplies.
"Continuously developing and maintaining the best and broadest product line to help our customers grow is at the core of who we are. Kegel is the undisputed leader in lane care and lane maintenance. Together we share a similar philosophy and passion for innovation in our respective fields," says Jay Buhl, Executive Vice President for QubicaAMF.
"Our relationship goes back several years when Kegel began manufacturing some of the chemical products for QubicaAMF," shares Chris Chartrand, Kegel CEO. "This is a very natural progression of our relationship and we are excited to see all that Kegel can bring to the QubicaAMF chemical line."
Kegel began manufacturing several chemicals for QubicaAMF in 2014. This new agreement will expand Kegel's role, leveraging their experience and expertise as the leading bowling chemical manufacturer. This will ensure Kegel's continued high-quality standards of production and manufacturing, new product innovation as well as meeting global compliance for the QubicaAMF chemical line.
Customers will also notice a new modernized look for the whole product line. All products have been lab tested and bowler tested to ensure the same performance and characteristics of the original product.
"With this next phase of our partnership our customers will directly benefit from the expertise Kegel brings along with access to their expert technical support team," says Jay Buhl, Executive Vice President for QubicaAMF.
To learn more visit here.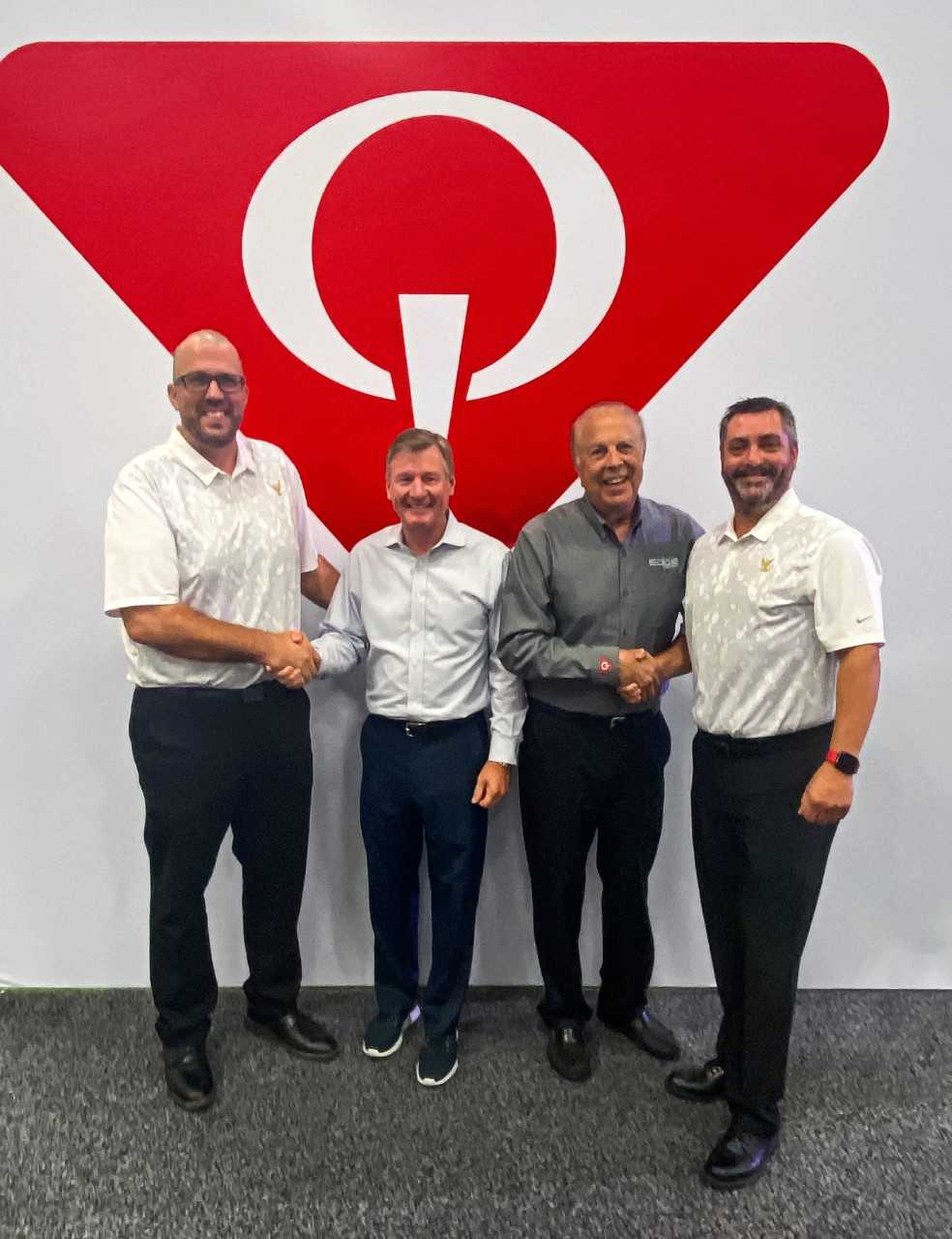 Photo shown left to right: Chris Chartrand, Jay Buhl, Pat Ciniello and Gus Falgien
---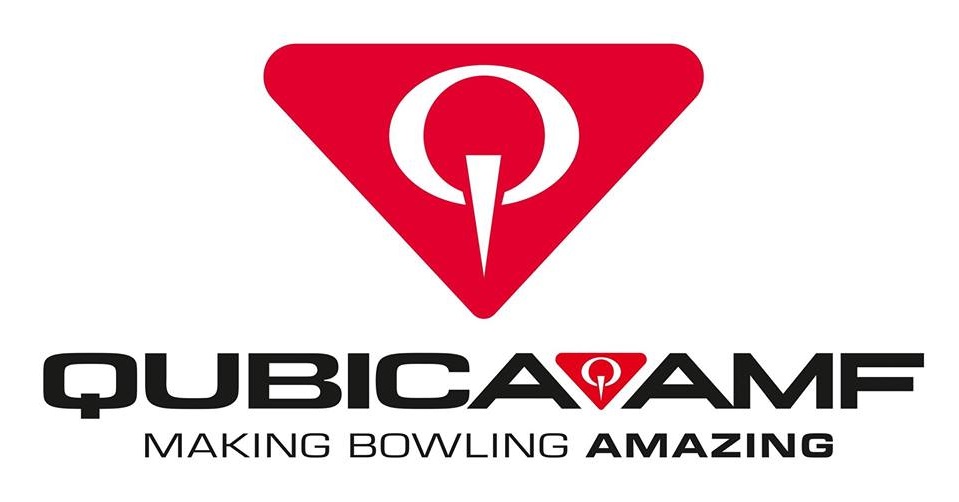 About QubicaAMF Worldwide
QubicaAMF is the largest and most innovative bowling equipment provider in the world with 600 employees worldwide. We build and modernize more bowling entertainment centers than any other company in the industry and have an installed base of more than 13,000 centers in 90 countries. The company has a sales and distribution network with worldwide reach and maintains the largest R&D team for electro-mechanical products, software, electronics and entertainment systems in the industry.
QubicaAMF has over 100 years of experience and can provide the perfect combination of bowling equipment, products and services for new or existing bowling entertainment centers, FECs, Cinemas or any other facility in the hospitality, retail or restaurant industry. Our ongoing mission is Making Bowling Amazing. We are convinced that bowling has so much more potential to attract and entertain even more people. With our products, we will help our customers fully unleash that potential.
The company has U.S. headquarters in Richmond, Virginia and European headquarters in Bologna, Italy. To learn move visit www.qubicaamf.com.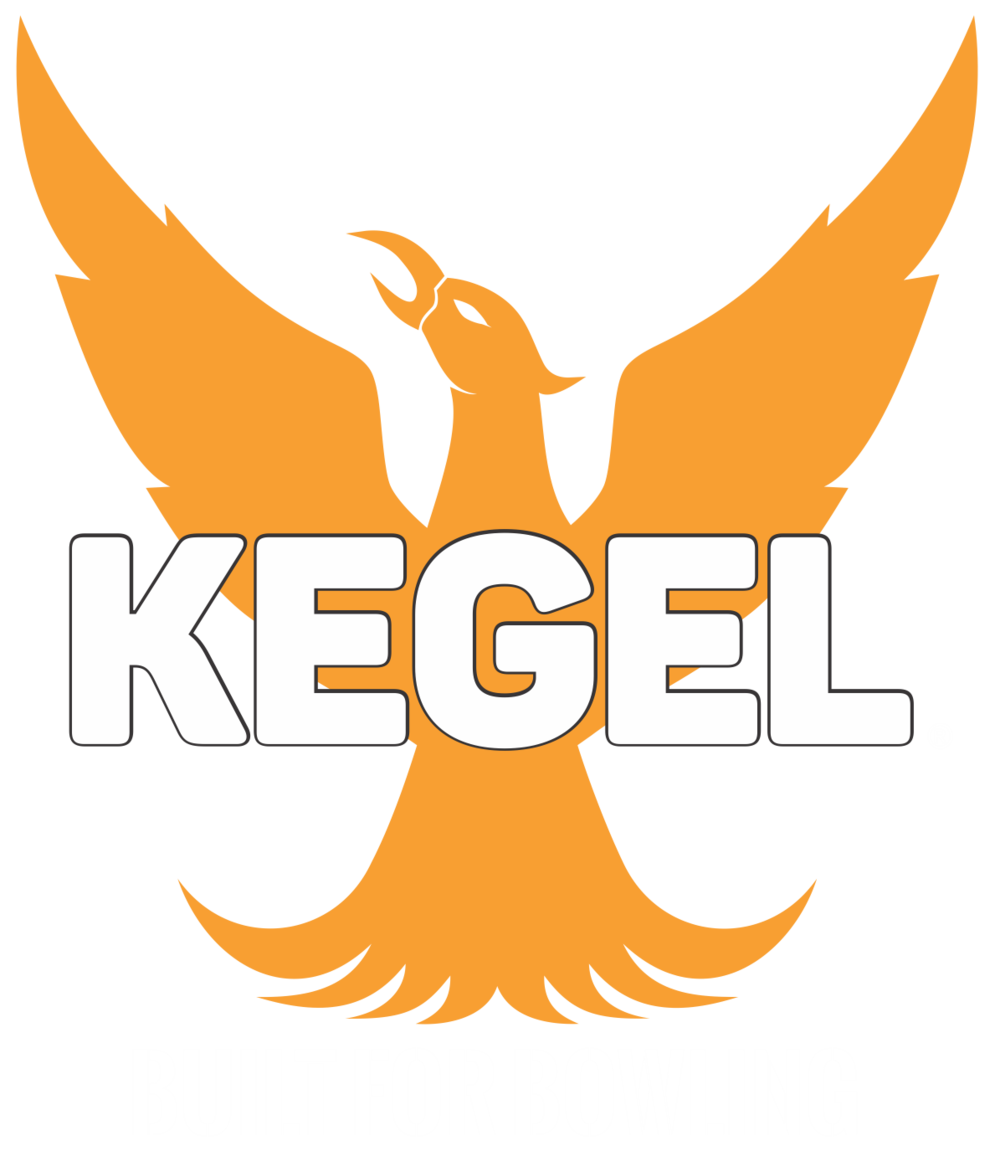 About Kegel
Founded in 1981, Kegel has spent four decades researching the sport of bowling while offering products, services, and systems to enhance the sport. The company is based in Lake Wales, Fla. where it operates its manufacturing, quality control, software development, chemical production and packaging, technical support, Kegel Connection Pro Shops, Foundation300 and its world-renowned Kegel Training Center. For more information, please visit www.kegel.net.