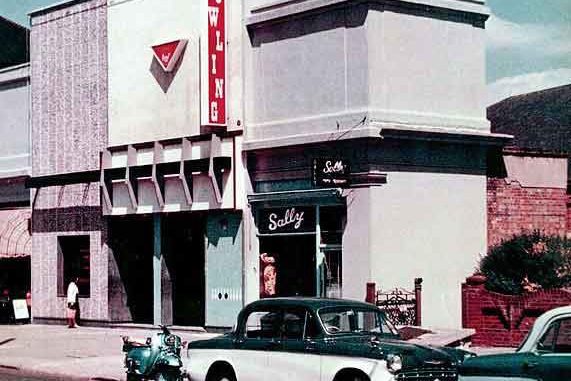 By Tenpin Bowling Proprietors Association President John Ashbridge
It is interesting to research and record the history of tenpin bowling centres in the UK. The first commercially operated centre opened in Stamford Hill, London on 20th January 1960 but this was not the first installation of automatic pinspotters in the UK.
That honor went to the USAF base at Bent Waters, Woodbridge, Suffolk in July 1959. The American Machinery and Foundry Company (AMF) brought the first automatic bowling machines to the UK and it was these that were installed in both Bent Waters and Stamford Hill.
The 14 lane centre in Stamford Hill was owned and operated by ABC Cinemas, the building being converted from a cinema.
The history of this building dates back to 26th December 1925 when the independently owned Stamford Hill Cinema opened.
On 2nd January 1928 the cinema was taken over by United Picture Theaters, it was renamed Super Cinema during 1947 and taken over by ABC Cinemas on 4th December 1948 and became known as the ARC Cinema. The cinema closed on 7th October 1959 and just three months later the ABC Bowl opened on 20th January 1960. The opening ceremony was compared by Radio personality Eamon Andrews and the Golden Ball rolled by Sir John Hunt. The centre operated for just over 10 years but with the decline in tenpin bowling in the late 1960's sadly closed on 27th June 1970. The building was later demolished and replaced by a Sainsbury supermarket.