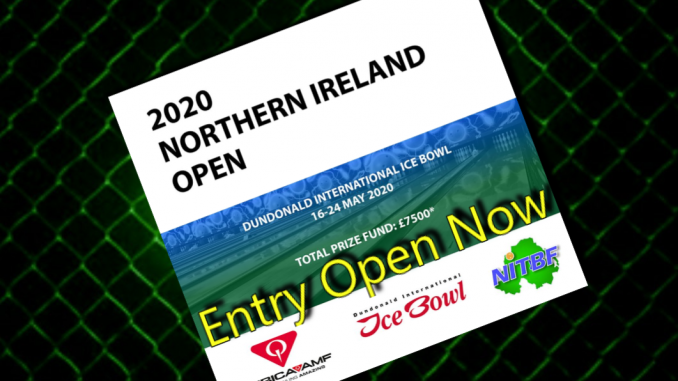 Looking for an event to bowl in 2020? Then look no further than the 2020 Northern Ireland Open in Dundonald International Ice Bowl, 16th-24th May!
Following our successful relaunch last year we are back and bigger than ever. Once again proudly sponsored by leading bowling manufacturer QubicaAMF.
Dundonald International Ice Bowl, host of the 1996 QubicaAMF World Cup and the 2008 Commonwealth Championships, is looking forward to once again welcoming participants to compete for the title.
Belfast has been listed as one of the Top 10 places to visit beating the likes of Paris, Tokyo, Chicago and the Maldives, with Big 7 Travel saying "Historic sights, super-chatty locals, legendary pubs and a thriving restaurant scene ensure Belfast punches well above its weight on almost every count". There are some fantastic deals at the minute on flights and hotels in Belfast.
So make sure you don't miss out on the 2020 Northern Ireland Open and the legendary hospitality of Northern Ireland.
Online entry is available at: https://forms.gle/XqRzGiy6PTetXCnL6
For more information visit: http://www.nitbf.org.uk/niopen.htm
Be sure to follow our page for all the latest news and updates!
We look forward to welcoming you to the 2020 Northern Ireland Open!
Media By: Lauren Dugan, NITBF PR Officer.