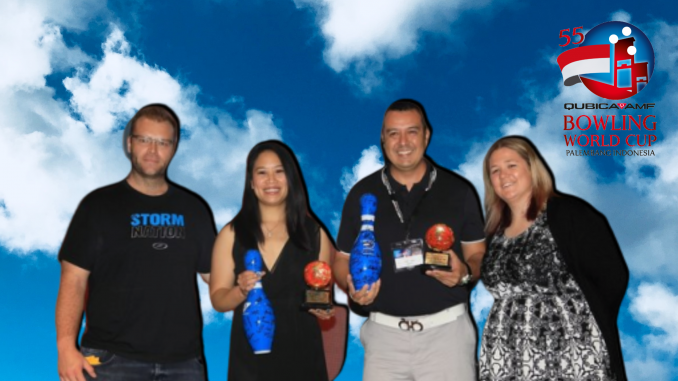 Just two more awards
After the Bowling World Cup finals there just remained two awards – the sportspeople of the tournament and the top country.
We already knew that Australia won the top country award and they were presented with their gifts at the victory banquet.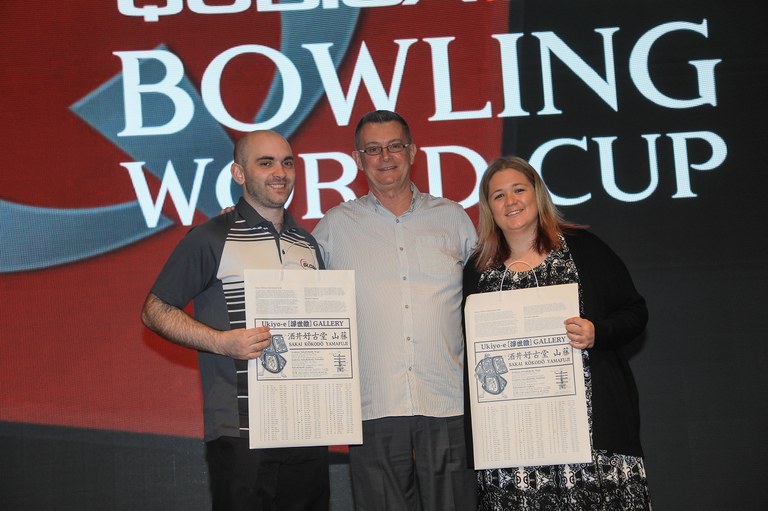 What we did not know was who had won the sportsman and sportswoman award. They went to Omar Torres of Mexico and Felicia Wong of Canada. Both were absolutely delighted.