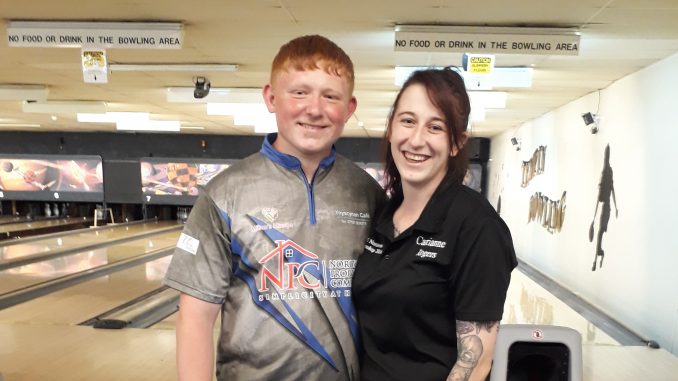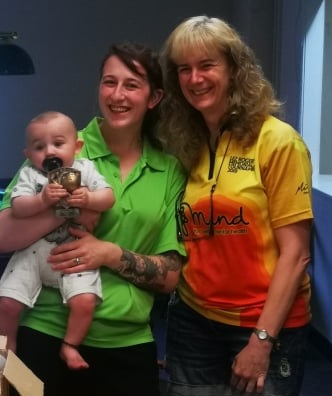 By Kay Rogers
The 13th annual Lez Rogers Memorial Doubles took place at RAF Brize Norton over the weekend of the 12th-14th of July. Lez was from Regent Street in Barry and was also an Airforce sergeant and Wales's top tenpin bowler at the time of his death, aged just 38 and about to represent Wales at the Commonwealth Championships in Melbourne, Australia when he passed away.
This is the third time the event has been held at RAF Brize Norton, which was Lez's first posting. Last year it clashed with the Royal International Air Tattoo at Fairford and entries were down slightly. This year saw 90 teams enter which is a record for RAF Brize Norton. RAF Brize Norton has just 12 lanes and all teams bowl 6 games each with the highest score plus handicap being declared as the winning team.
The first squad started at 6pm on Friday the 12th of July and local bowlers Pip Wellsteed and Ross Ellison took the early lead with 2810. For the past 12 years this tournament has raised money for the British Heart Foundation but this year the Charity was Mind, something very close to Kay Rogers (Lez's widow) heart. The Friday leaders were soon overtaken by RAF Beatles with 2817.
This team featured the RAF pairing of Chris Maddock and Anthony Moore. This was short lived once the Saturday 4pm squad had finished as the Welsh youngsters-Time To Spare featuring 15 year old Ashton Newton, who shot his personal best game of 269 and Kay and Lez's daughter Carrianne Rogers, who has represented Wales at junior, youth and adult levels, took the lead with an impressive 2869. Carrianne was expecting during last year's event with Oscar, who is now 8 months old and was seen whizzing around the bowl in his walker.
A lot of bowlers tried to take the lead off the young pairing but Ashton and Carrianne held onto the lead to be crowned the overall winners. Ashton and Carrie have bowled several times in this event in the past but only Carrianne had won it previously with Ashton's Dad in 2008.
Both bowlers were over the moon to win the event. Some medals were given out for High Game Handicap to Danny Lalley and his 313 and James Footner and his high series handicap of 790. A donation of £5 from each team's entry fee saw £450 raised for the Charity. There was also a raffle and some Welsh Cakes, made by Kay's Mother, sold over the weekend and these raised a further £500. In total £1097.66 was raised for Mind over the weekend. Thanks goes to the Station Commander for allowing the event to take place once again at RAF Brize Norton and also all the hard work carried out by the bowl Manager Steve Morgan and his deputy Dave Kirby too. Lastly a big thank you to Dave Greig, Sue Langdon and Paul Maddock for inputting the scores for the event.
Results