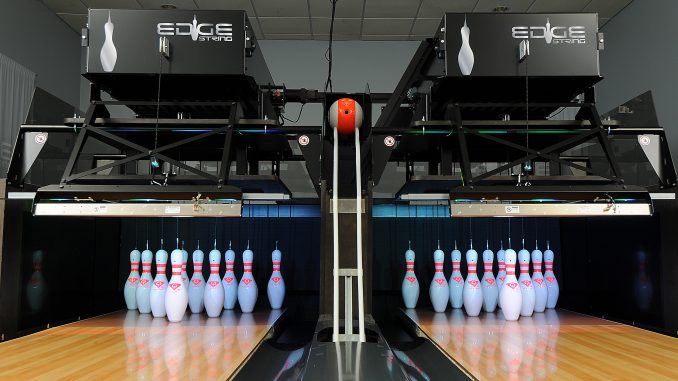 The amazingly simple way to offer bowling through the next generation in string pinspotter technology which introduces the Tech Wizard App.
June 26, 2019 (Mechanicsville, VA) – QubicaAMF Worldwide, the largest bowling products company in the world, is proud to announce the launch of the EDGE String, the amazingly simple way to offer bowling. The EDGE String is the next generation of string pinspotter technology, packaging revolutionary electromechanical design and intelligent software into a pinspotter that makes it possible for any center to deliver the fun of bowling, with peace of mind and at a very low operating cost. Its simple and robust design means any member of your staff can operate it.  Operation is made even easier with the innovative Tech Wizard App, which proactively notifies and guides your staff.
"With EDGE String in your center, you will be blown away with how easy and low cost delivering the fun of bowling can be," says Neil Pennington, Director, Performance Equipment for QubicaAMF.  "In about an hour your staff will learn to use EDGE String and they will receive guidance from Tech Wizard, making operation even easier."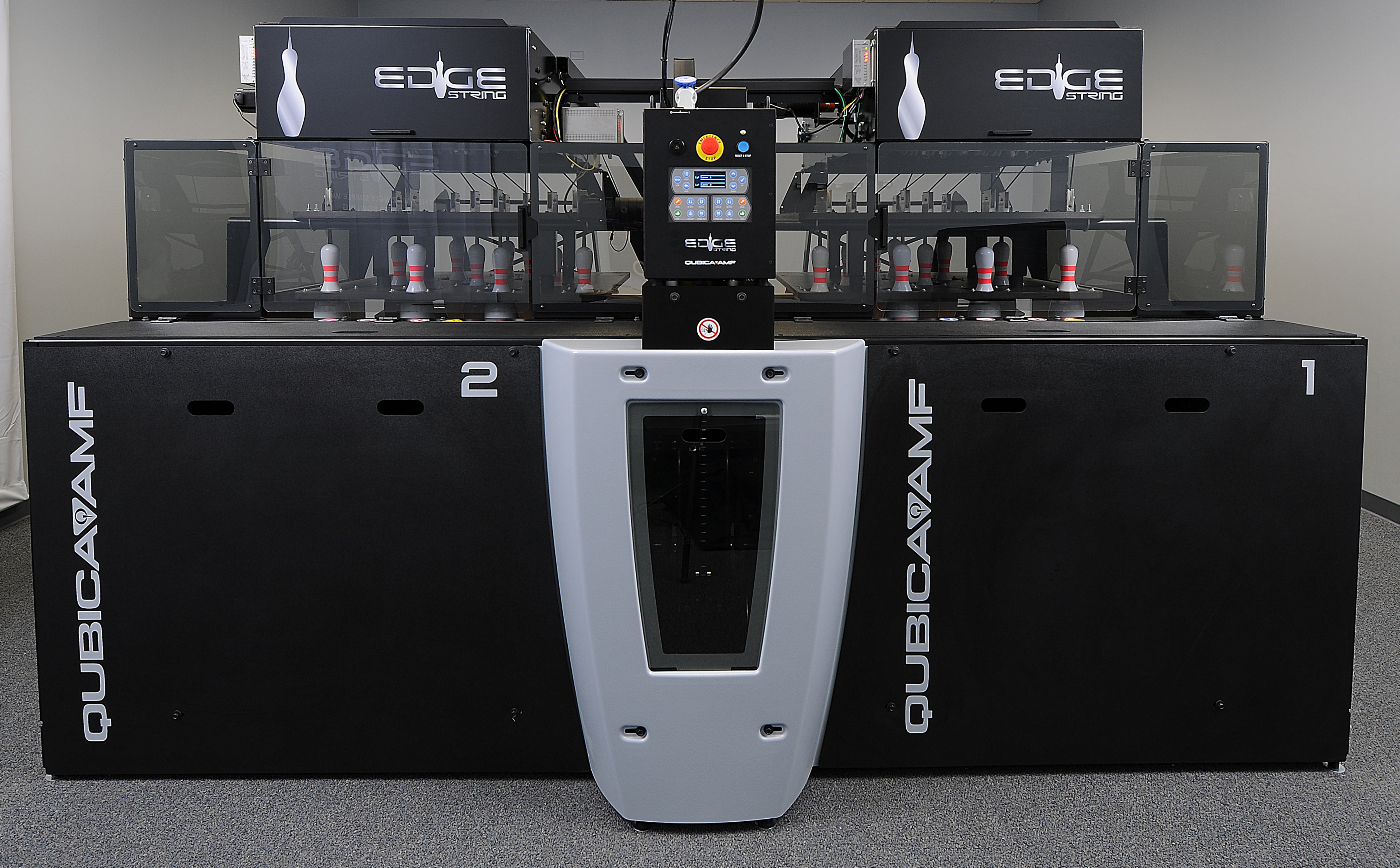 One of the first EDGE String Pinspotter installations belongs to Darrin Skinner, Owner of Lake Wylie Bowl N' Bounce near Charlotte, North Carolina.  He shared that while bowling represented just 30% of his revenue, over 50% of his facility maintenance cost was from his old pinspotters and a source of personal frustration.  Darrin is now happy to share that replacing his old pinspotters with EDGE String has given him peace of mind, and transformed a major source of heartburn, his pinspotters, into something that is no longer an issue.
"I am now saving around $45,000 per year in spare parts and labor across 16 lanes," shares Darrin Skinner.  "That equates to $2,800 per lane per year, and our former room full of spare parts has now been reduced to one small shelf."
"New investors installing bowling into their entertainment center or boutique concept can benefit from EDGE String's easy to use design and authentic experience that their customers will love," says Wendy Smith, Director Business Development for QubicaAMF.
With the QubicaAMF EDGE String, it's simple and robust design will provide peace of mind and your guests will return over and over to enjoy authentic bowling fun. To learn more about EDGE String and the amazingly simple way to offer bowling, visit www.qubicaamf.com/edgestring.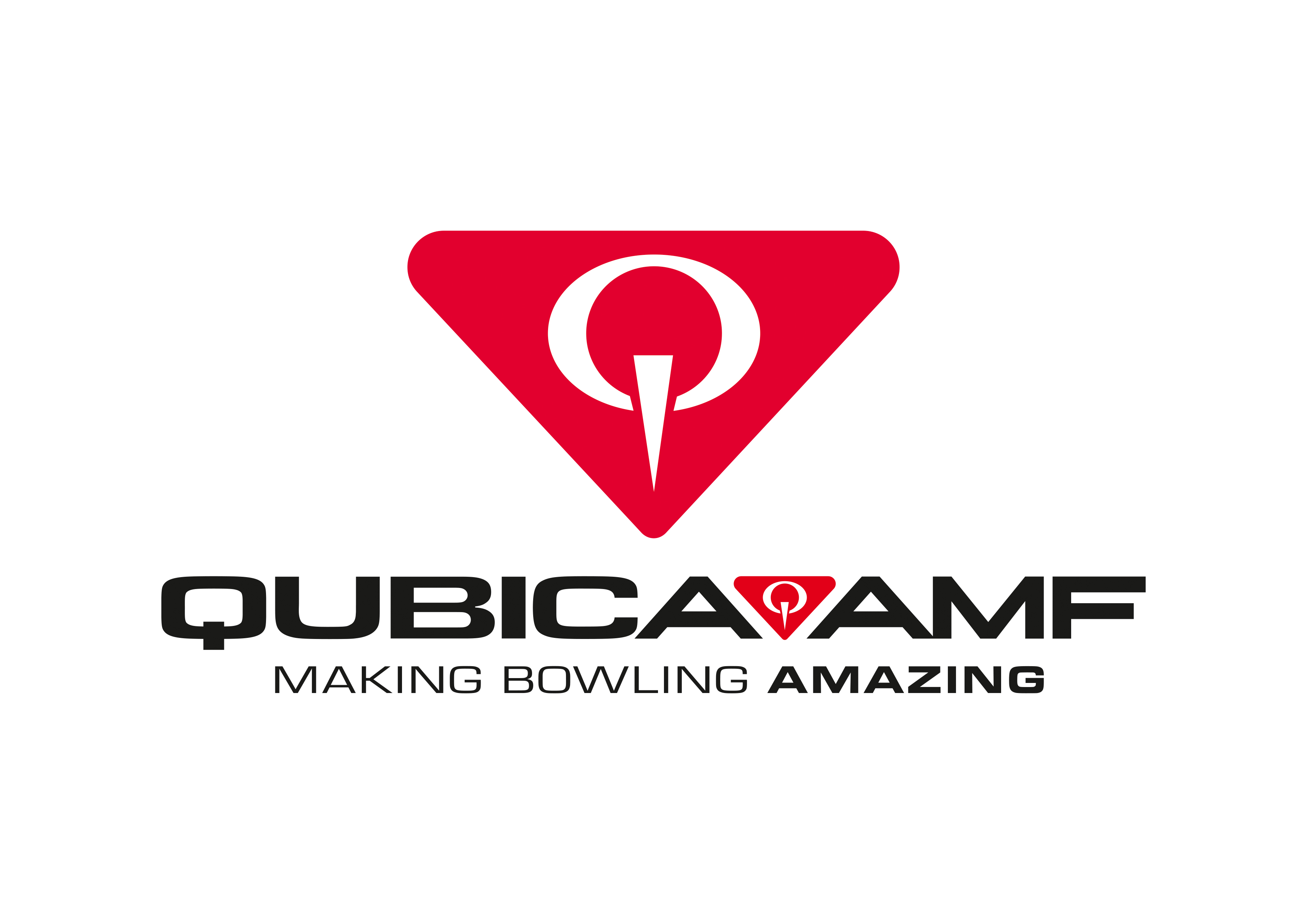 About QubicaAMF Worldwide
QubicaAMF is the largest and most innovative bowling equipment provider in the world with 600 employees worldwide. We build and modernize more bowling entertainment centers than any other company in the industry and have an installed base of more than 13,000 centers in 90 countries. The company has a sales and distribution network with worldwide reach and maintains the largest R&D team for electro-mechanical products, software, electronics and entertainment systems in the industry.
QubicaAMF has over 100 years of experience and can provide the perfect combination of bowling equipment, products and services for new or existing bowling entertainment centers, FECs, Cinemas or any other facility in the hospitality, retail or restaurant industry.
Our ongoing mission is Making Bowling Amazing. We are convinced that bowling has so much more potential to attract and entertain even more people. With our products, we will help our customers fully unleash that potential.
The company has U.S. headquarters in Richmond, Virginia and European headquarters in Bologna, Italy. To learn move visit www.qubicaamf.com.