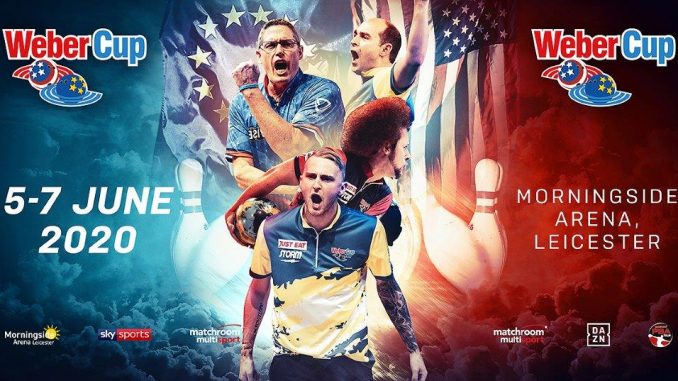 The 2020 Weber Cup will take place at Morningside Arena, Leicester From Friday, June 5 until Sunday, June 7, Matchroom Multi Sport is pleased to announce.
After the success of the tournament's first staging in America, the Weber Cup returns to England next summer as USA and Europe alternate hosting duties. Tickets will go on sale soon and fans can register to receive email ticket alerts at www.webercup.com.
Team USA will be defending champions after storming to a 18-14 victory at Mandalay Bay Resort, Las Vegas this week. But Team Europe will be determined to win back the trophy and will be looking for inspiration from their famous home fans.
American captain Chris Barnes said: "I am super excited to be a part of this going forward. We got great support in Las Vegas and the crowds in England have always been great for the Weber Cup. I am hoping some of the guys who supported us will make the trip next summer. European fans showed up in Vegas and it was a much more competitive crowd. I hope next year some Americans will come and give us their support in Leicester."
European captain Dominic Barrett said: "I cannot wait to be back in front of the home fans. I can't say enough about how great the American crowd was in Vegas and it was great to see some European support out there too, but I cannot wait to get back to Leicester and have most of the crowd on our side.
"We have some great European bowlers coming through and it will be really interesting to see exactly what sort of team dynamic we will have.
Ticket information for the 2020 Weber Cup will be available in due course. Fans can register to receive ticket alerts now at www.webercup.com.