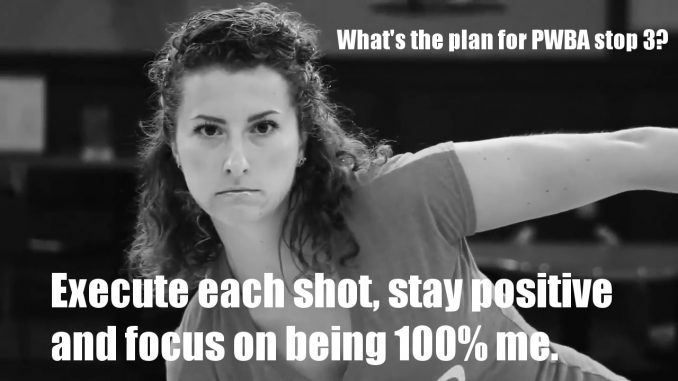 England's Verity Crawley was on fine form in the finals of the PWBA Twin Cities Open as she almost rode the stepladder to that elusive first PWBA title. Brushing past Colombia's Maria Rodriguez 266-201 she then defeated American Bryanna Cote 210-196 setting up a final against the 2018 World Cup winner and PWBA legend Shannon O'Keefe. Just 7 pins at the end and win for Shannon 189-182.
We caught up with Verity a few days later for a quick interview.
Wow, you almost rode the ladder to that first title. After a few days of reflections, what are your thoughts on the event and result?
I am very happy with the event. Of course I always want to win, however I put myself in the position to win, I made good shots and I cannot do anymore than that. So I am very positive.
After the first event of this season and a disappointing start by your own high standards, what changed for the second event?
I honestly had a very good mindset going into the first event and even after it I was very positive. I analyzed what happened that event, drilled a new ball and matched then up very well in the second event. I still felt like I threw it the same, my bowling balls just matched up better and I took advantage of that.
I'm guessing that was the result you needed early in the season to show the hard work in the off season is sharp?
Of course. It's a great feeling knowing that everything I have worked on and changed is beneficial. A huge change that I spent a lot of time on was my fit and to bowl 34 games in two days with no ripping was pretty magical.
It only fuels me to keep working and keep making steps in the right direction.
And as always the response to your result from the fans was all positive, are you coming to terms now with being a role model for not only your own country but also to the wider World?
I still don't think it's really hit me how much of an inspiration I am to some bowlers but I love it. I love bowling, and I love spreading the passion that I have to other people. I appreciate the support more than anyone knows.
What's the plan for event three?
Execute each shot, stay positive and focus on being 100% me.