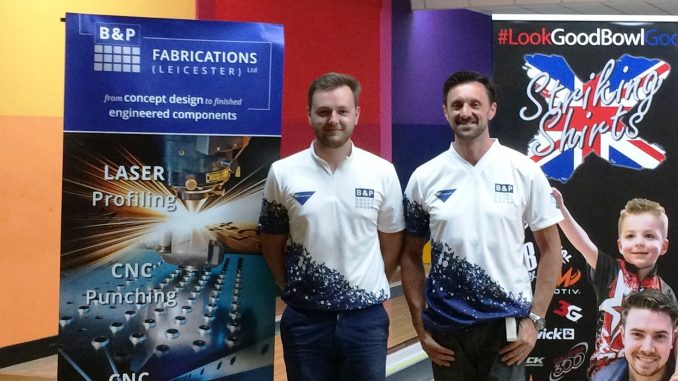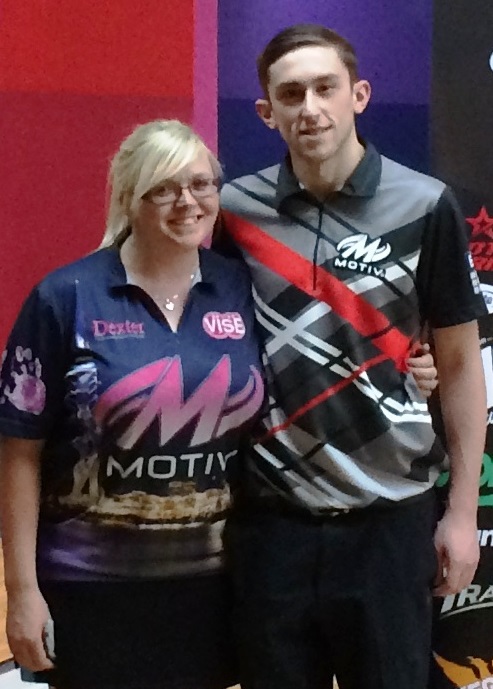 So the BTBA 4th tournament of the year was the Airport Doubles. In Previous years this has been a joint event with the British Universities. But unfortunately the BUTBA weren't in a position to run the event this year, so The Middlesex Association stepped in and took the event on – which was lucky as we didn't want to lose the Airport as a venue – after all it has the best chicken and masking units in the UK.
An incredible 53 teams registered to play. So a fantastic 106 bowlers – 85 men and 21 ladies. A really excellent turnout. The fantastic sponsorship with have with B&P fabrications means we can keep the entry fee low without affecting the prize fund. This event was only £40 to enter and it was great to see so many bowlers support it. A full tournament makes it both fun to bowl in and really competitive.
It was a 6 game qualifying block with the top four scratch scores and top four handicap scores going through to a step ladder final.
Leading from the Saturday squad was Gary Christopher and Craig Parker 2602 a 216 average, and leading the handicap were Charlotte and Chelsie Williams on 2869. And leading the individual was Craig on 1362 a 221 average and Chelsie Williams on 1247 a 208 average.
Onto the Sunday squads and there was some fantastic bowling. In the men's Jason Agate took maximum ranking points averaging 241, with James Conolly and Jason Crook both averaging 235. But it was in the ladies that saw the top bowling. Hayley Russell bowled amazing to shoot 1566 an incredible 261 average and I believe and English high score record for a 6 game block. There were also brilliant performances by Sarah Hood with a 232 average and Vicki Harman and Steph Tilson both averaging over 220.
The top four teams in the scratch division were
1 – Team Motiv – Hayley Russell & Pete Stevenson – 240 average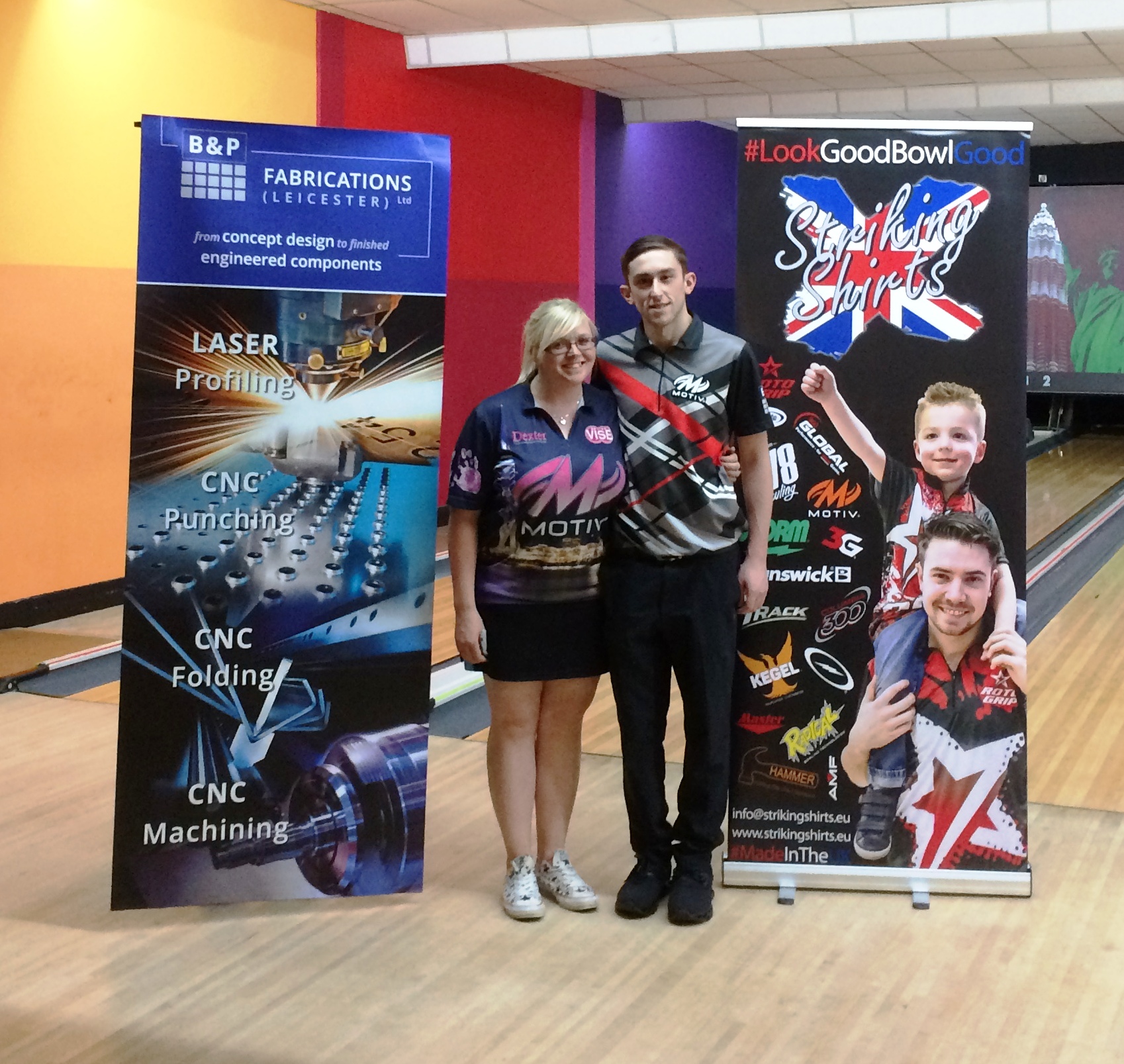 2 – Powerplay Poole – Jack Sanders & Matt Ayles  – 230 average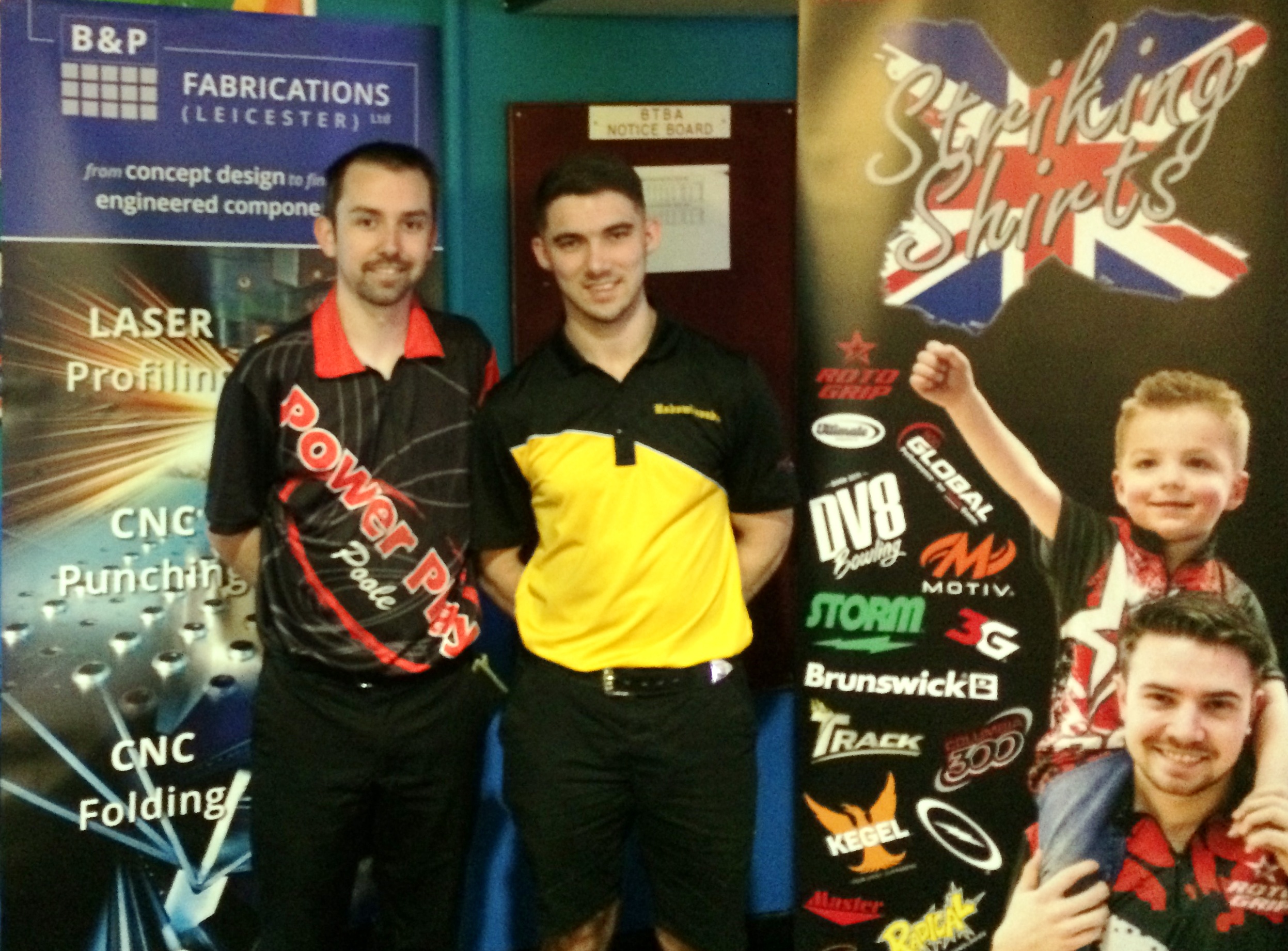 3 – Team Gotham – Joe Crook & Philip Manning  – 227 average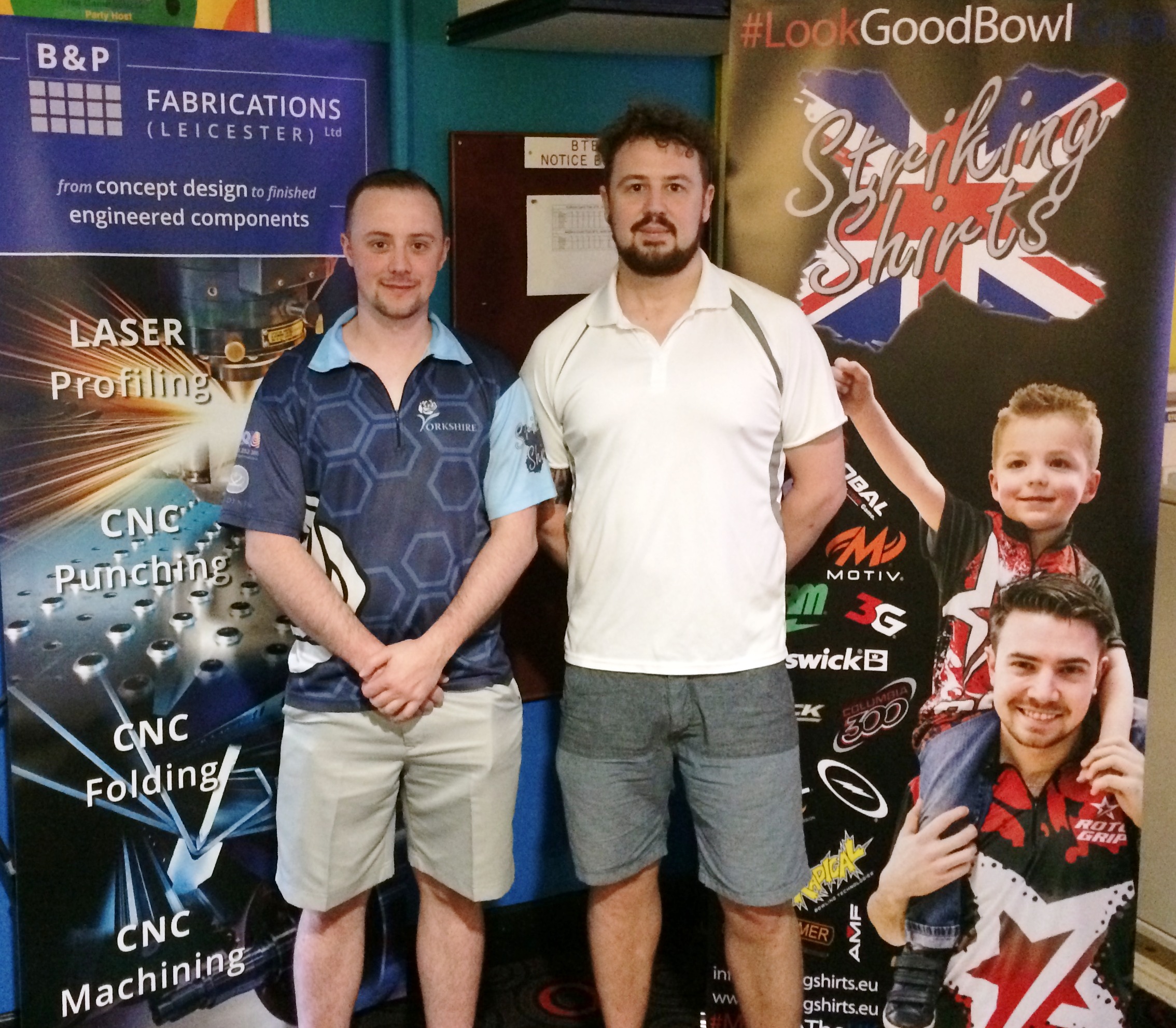 4 – Team Powerplay – Rob Thurlby & Liam Fitzpatrick – 225 average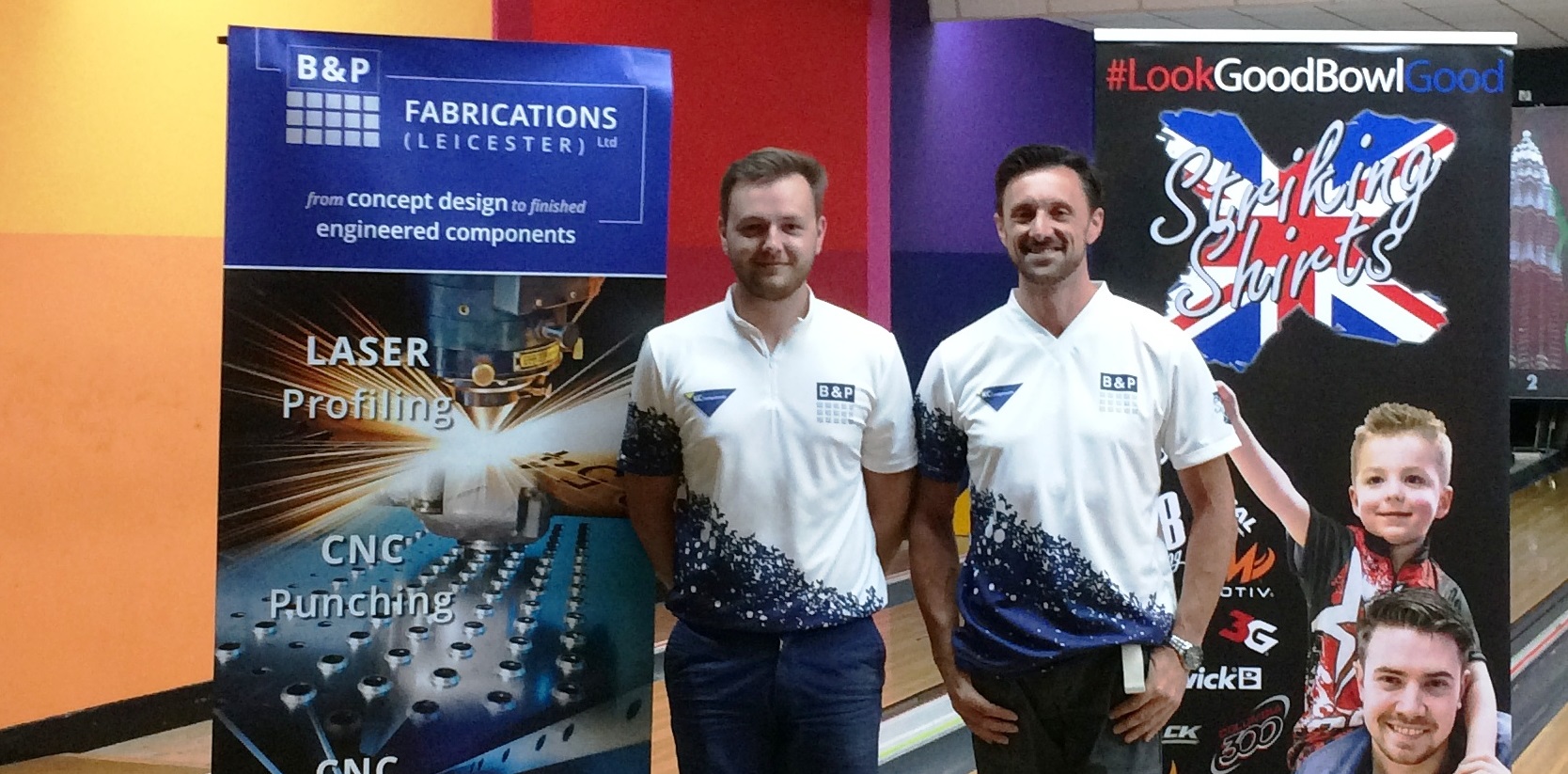 The top four teams in the handicap division were
1 – Splits n Giggles – Sophie Peacock & David Passmore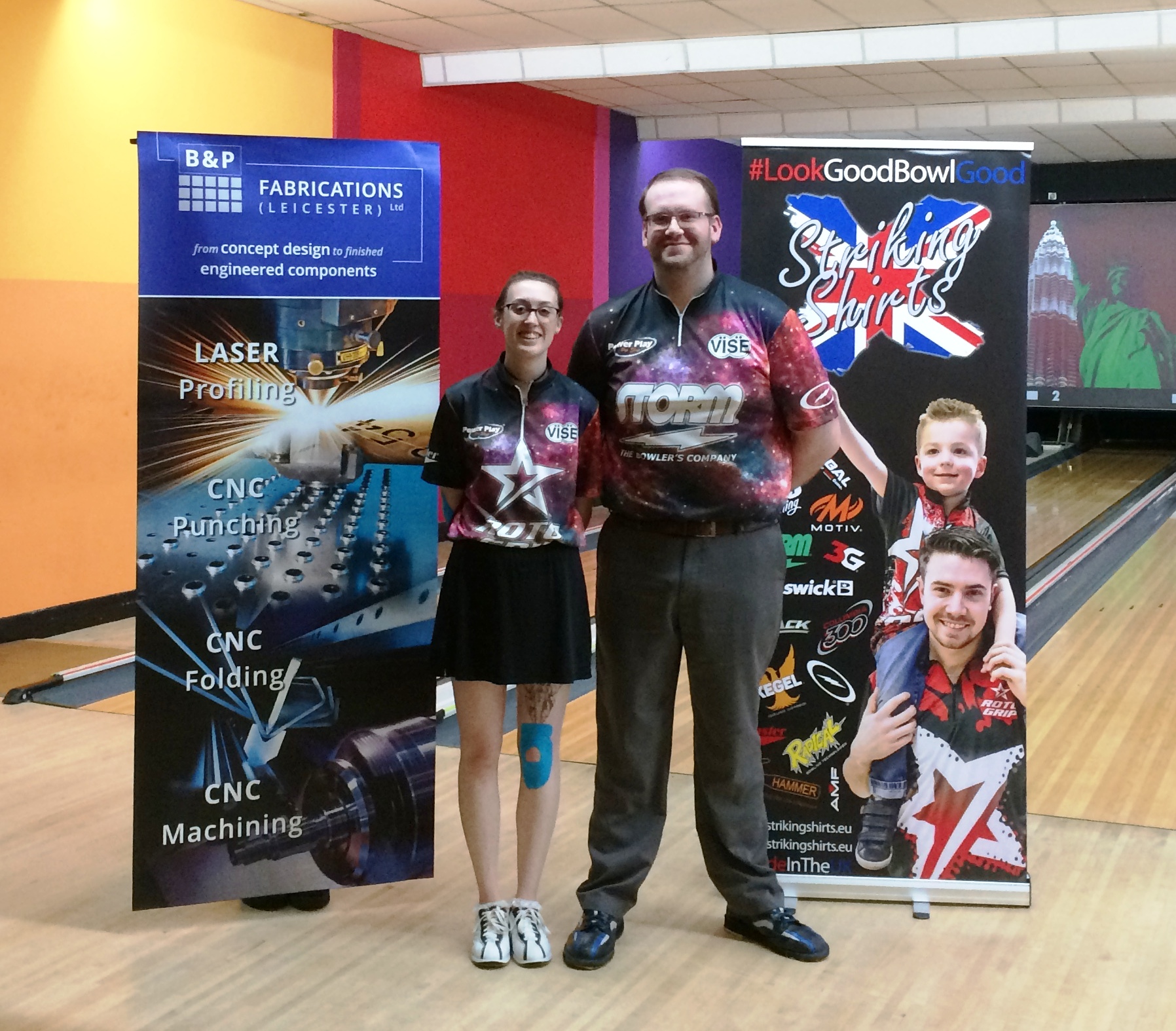 2 – Curly Wurlys  – Charlotte Williams & Chelsie Willams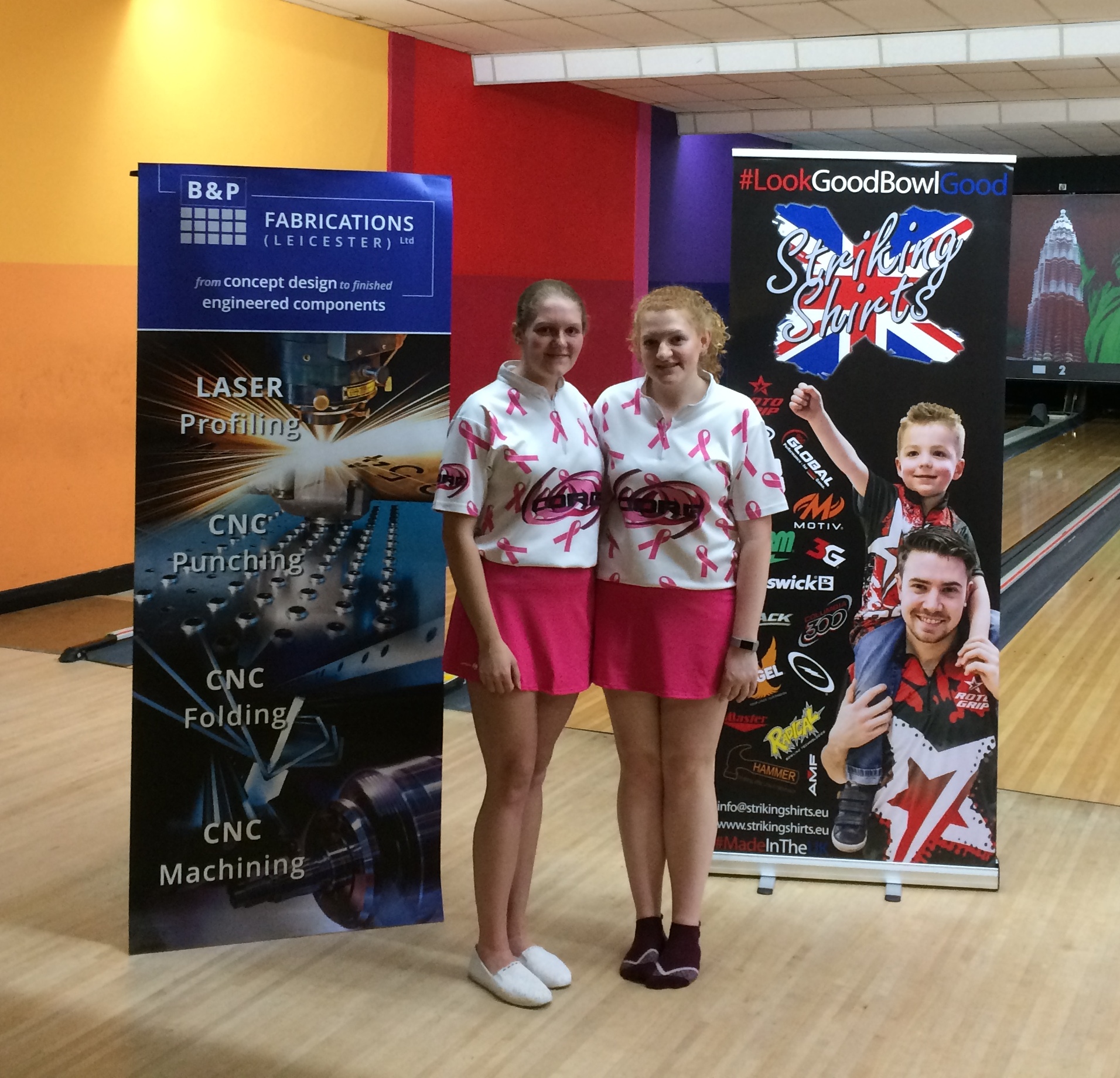 3 – Pin Pals – Matt Freer & Ant Morgan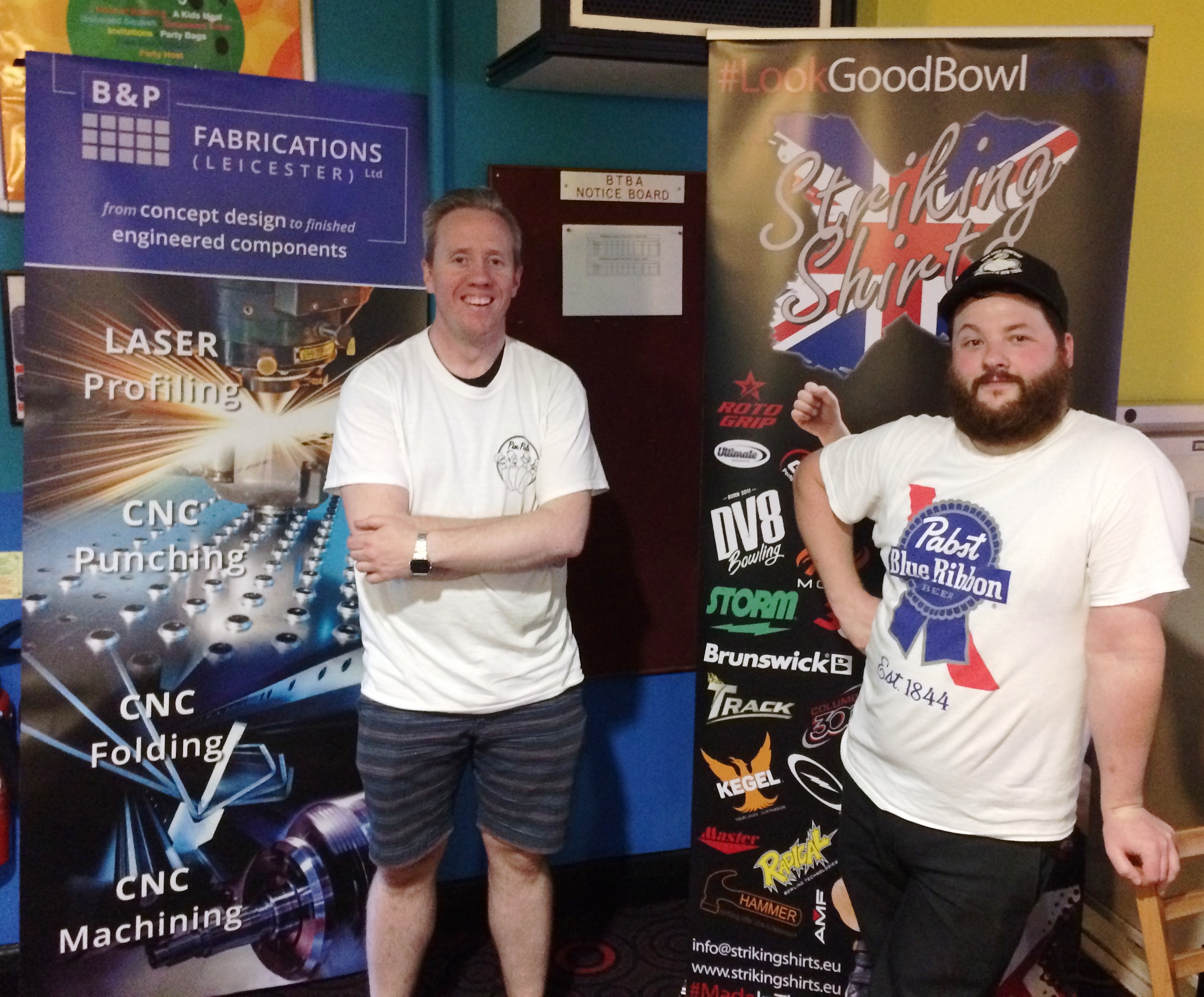 4 – Human Sized Lobsters – Kayla Knight & James Conolly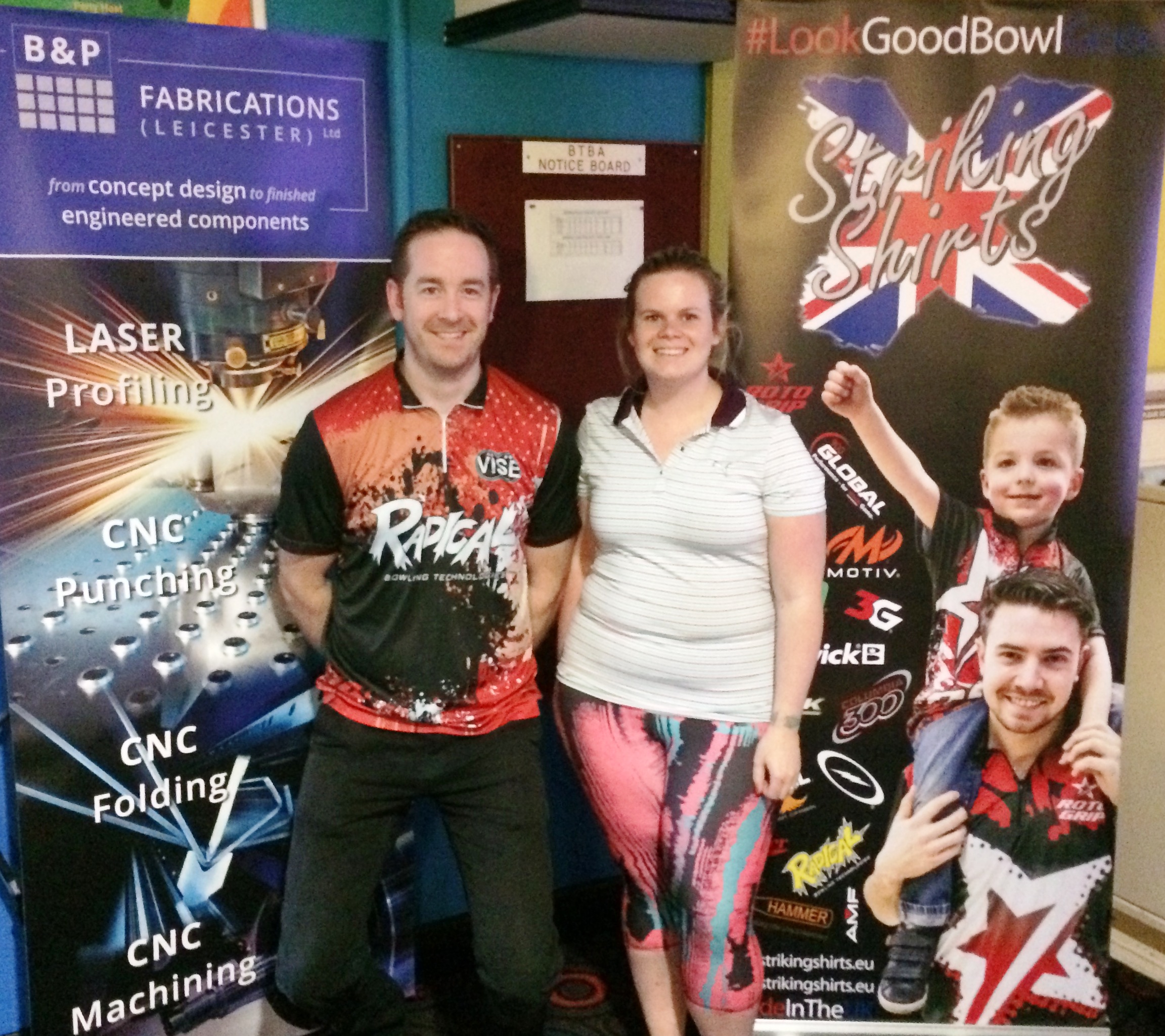 Into the step ladder finals – 3rd plays 4th in a 1 game shoot off.
In the scratch Game 1 – Team Gotham decided unfortunately this was going to be time for their lowest game of the day and only managed 317. It was a real shame because Thurlby and Fitzpatrick didn't exactly set the lanes alight either with a 402 game, but that was enough to progress.
In the Handicap Game 1 – The Human Sized Lobsters had this one snatched out of their claws by the Pin Pals. The lobster had a 416 scratch the highest score across both matches. But they lost after handicap 456-447 to the pin pals.
Game 2 – In the scratch it was a battle of the two Power play teams – North and South. Representing the south was jack Sanders and Matt Ayles with Thurlby and Fitzpatrick from the North. The North shot a 435 and the South could only manage a 379… so the North won !
In the handicap game 2 – The two Williams sisters -Charlotte and Chelsie took on the victors of the first match Pin Pals. Chelsie was the star on the saturday, but it was Charlottes turn to shine. And her 209 game won the Curly's Wurly's the match 453-417
Championship Match – In the Scratch section could Thurlby and Fitzpatrick stop the Motiv Team of Hayley Russell and Pistol Pete Stevenson?. Thurlby played a supporting role with a moderate 213 and it was his partner Liam Fitzpatrick who stepped up and carried the old boy. Liam shot 11 in a row and was going for a 300 which would have won him the "look nifty get 50" a £50 bonus from tour sponsor Striking Shirts. But he flushed it for a 9 count and a 299 which gave the Powerplay team a 512 team game.  Team Motiv could only manage a 432 in response and the win went to Liam and Rob.
In the handicap division Chelsie and Charlotte were up against top seeds Splits and Giggles, Sophie Peacock and Dave Passmore. The star of this match was Sophie who shot her tournament high game of 225 to give her team the title with a 531-443.
Congratulations to the winners who went off to bask in the neon glow of the exotic masking units and treat themselves to a glorious bit of chicken from the restaurant.
Our champions
Splits and Giggles and Powerplay
Sophie Peacock & Dave Passmore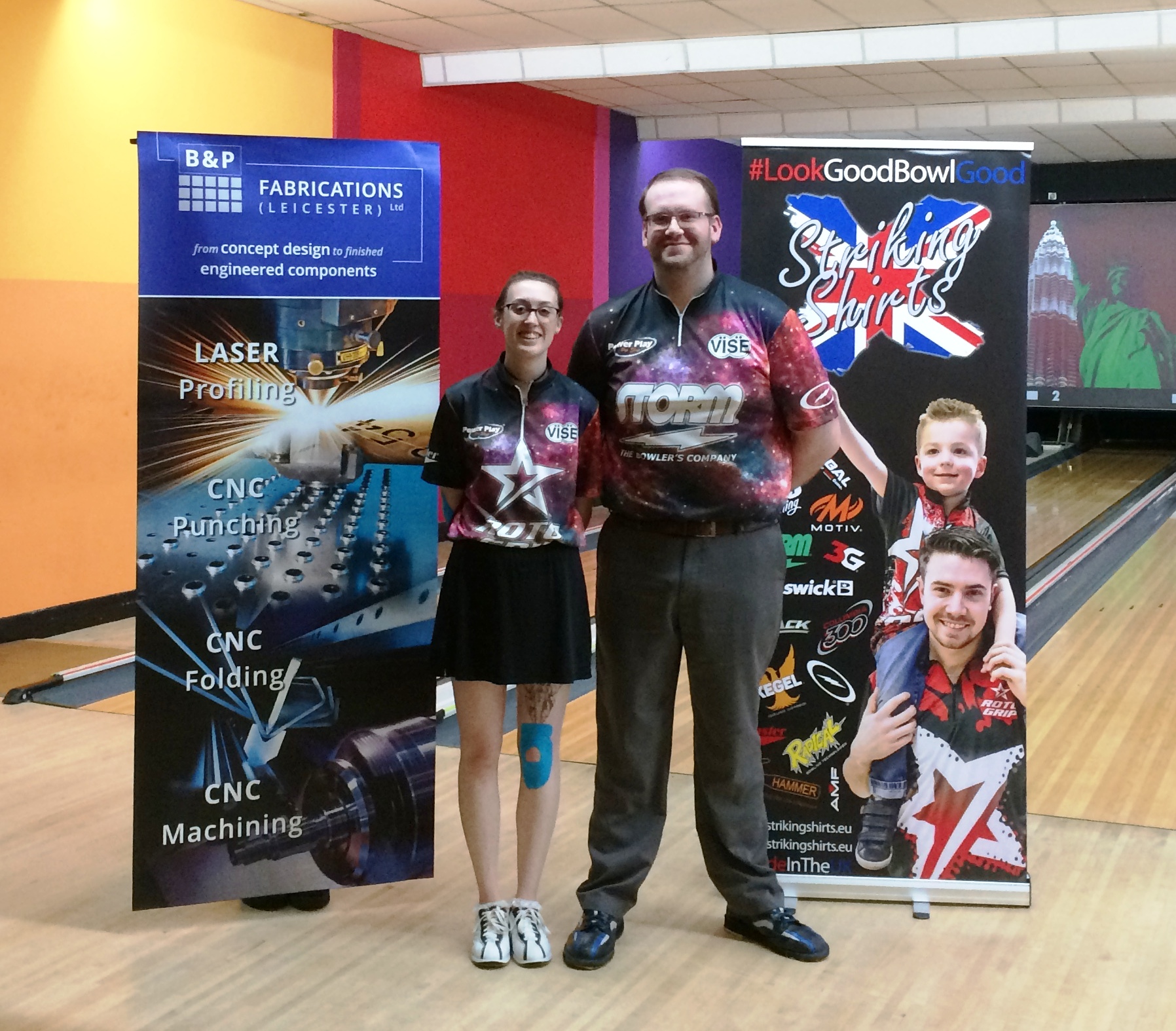 Liam Fitzpatrick & Robert Thurlby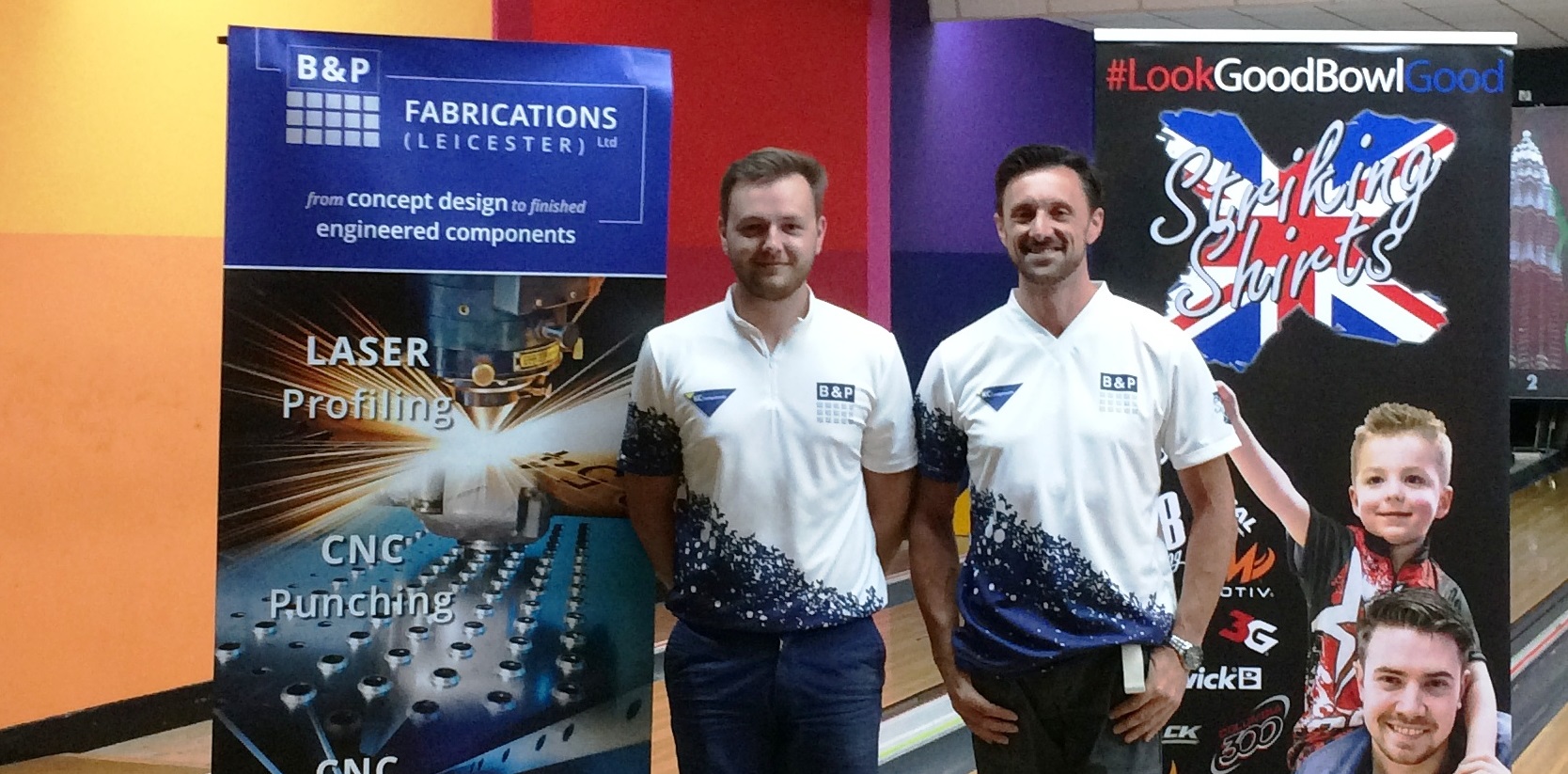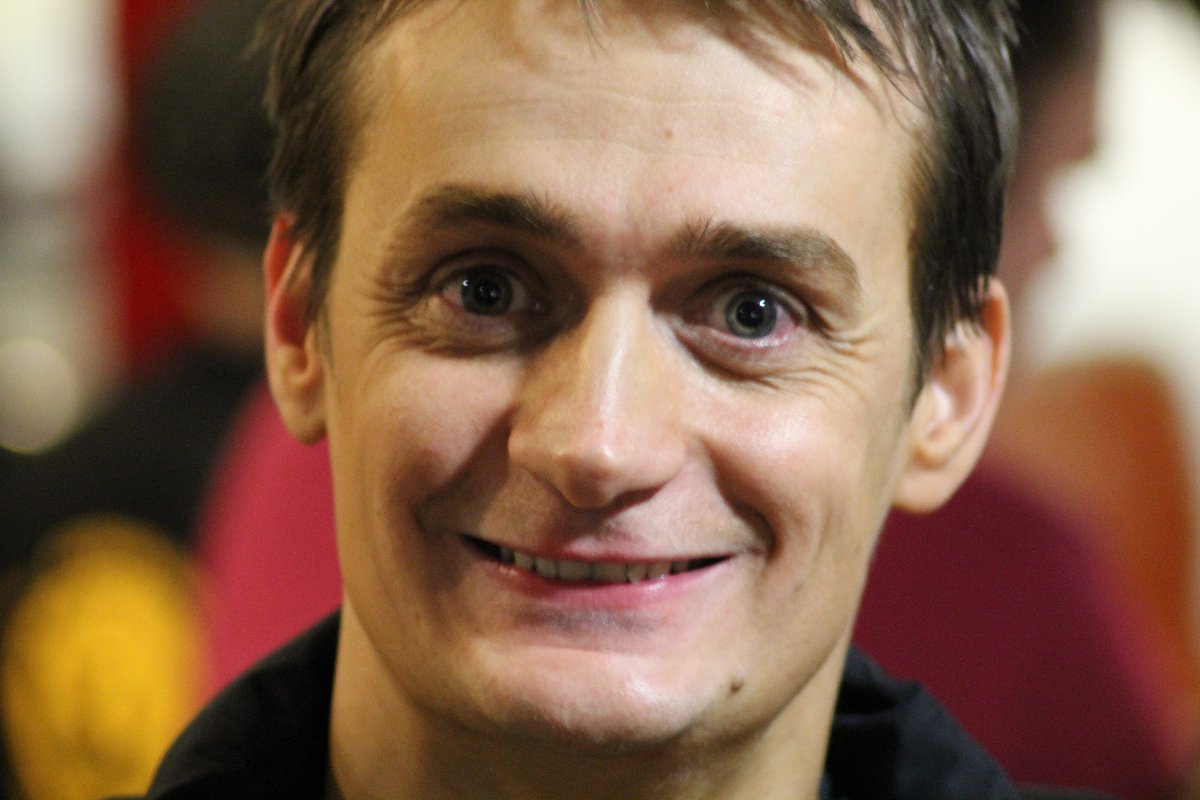 One of the main reasons I took over managing the tour in 2017 was because I had a philosophy and an ideology that I wanted to see play out in real life… I wanted a tour that didn't just cater for the best but had something to offer all bowlers. I always thought a good tournament isn't just about prize fund. And I didn't want to chase a bigger and bigger prize fund by simply making the event more and more expensive. I want to build the prize fund by getting more and more bowlers.
I hoped that all the tour tournaments would one day have a waiting list and that we would get back to having tournaments that had over 100 bowlers taking part and that were competitive but also fun to bowl in. It makes me really happy to start seeing that actually happen….
Over 80 bowlers at event 1, Nationals numbers up year on year, a waiting list of bowlers for evert 3 the Lancashire open, and now the Airport double, event 4 attracting 106 bowlers.
Full results can be viewed Here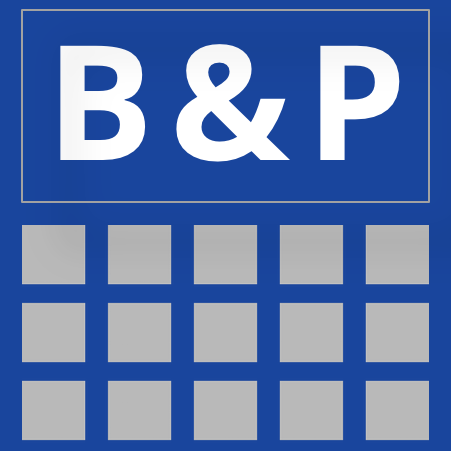 Thanks to our sponsors Striking Shirts and B&P Fabrications, and Bowling Vision who are helping us along on this journey…
Also thanks to Wayne Lester of the Middlesex association. He gave up his weekend to run this event wanting to hold a major tournament on the doorstep of the Middlesex membership. The tournament also raised some money, which in turn the local association can use to help promote bowling in the area. So local bowlers – Don't ask what the local association has done for you, ask what you have done to help it.
The next tournaments on the tour are…
Shipley Doubles – 7th and 8th July (Only squads on the 7th available)
Entry from is here  http://www.emailmeform.com/builder/form/JY0aUX8OH4I
Sussex Mixed Trios (Worthing) – 21st and 22nd of July
Entry form is here http://btba.org.uk/wp-content/uploads/2018/05/Sussex-Mixed-Trios.pdf