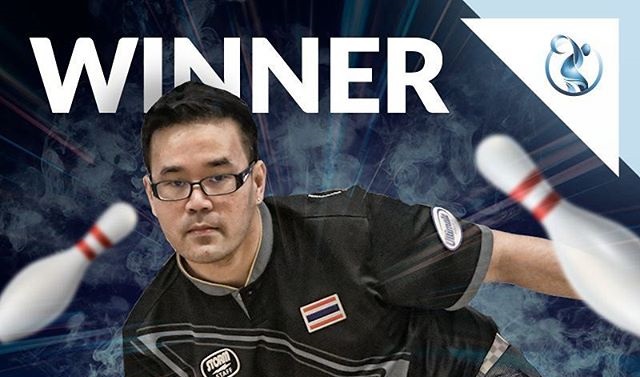 Historical victory for Thai
6th October, Bangkok: Last year's second runner-up, Yannaphon Larpapharat made history by becoming the first Thai to win the 2017 PBA-World Bowling Tour Thailand beating defending champion, Jesper Svensson of Sweden, 212-202 in the finals.
Yannaphon, who was the No. 1 seed after topping the earlier Round 4 finals, started the title match with a strike and spared his next two frames. Svensson marked twice before knocking down his first strike in the third frame.

The two-handed Swede then stumbled to a 7-pin split in the fourth frame while the Thai spared his to take a 9-pin lead. Both struck in the fifth frame but were unable to add more strikes until Yannaphon rolled two consecutive strikes from frame seven.

Svensson responded with a double in the eighth and ninth frames to draw level when his opponent could not add a third consecutive strike. With a capacity local crowd at Blu-O Rhythm & Bowl Paragon cheering their hero on, the Thai obliged with a double in the tenth frame and an eight-pin count.

Tension was high after Svensson downed a third strike in the tenth frame, and had the Swede struck again, he could have taken the match to a decider. But luck ran out on him when he encountered an 8-pin split giving the victory to Yannaphon.

2017 champion, Yannaphon Larpapharat with his cheque
"I didn't have the best game in the final and I guessed I was lucky to come off with this win," said the 34-year-old Thai national team member and the first Thai to be awarded a PBA title since becoming a member three years ago. "I knew it will be a tough match against Svensson especially having come this far.

"This victory is very important for my country which shows we can reach world-class level competing against the best professional bowlers from all over the world. I hope that we can continue to host such a world-class competition here in Thailand," added Yannaphon, who picked up the top prize of 1 million Thai baht (approx. US$32,258).

The first runner-up and fourth-seed, who settled for 500,000 baht, had earlier dispatched second-seed and 2016 DHC Japan PBA Invitational champion, Chris Barnes of Double Oak, Texas, 248-222 in the fourth match. The 21-year-old also took out third-seed and 2013 PBA-World Bowling Tour Thailand champion, Sean Rash of Montgomery, Ill., 258-227 in the third match.

Svensson was handed a lucky break in the second match when the winner of the first match and sixth-seed, Tannya Roumimper of Indonesia failed to spare a single pin in her last frame giving victory to the Swede with 203 against Roumimper's 202 while fIfth-seed and 2016 PBA Scorpion Championship winner, Tommy Jones of Simpsonville, S.C., posted 199.

Roumimper had ousted three-time Thailand World Bowling Tour TV finalist and 2016 PBA Xtra Frame Parkside Lanes Open Champion, Ryan Ciminelli of Cheektowaga, N.Y. and compatriot and eighth-seed, Ryan Lalisang, 244-228-233 in the opening match.

Top 3 winners, Barnes, Yannaphon and Svensson
Second runner-up, Barnes took home 300,000 baht with Rash and Roumimper earning 200,000 and 100,000 baht respectively. Jones, Lalisang and Ciminelli pocketed 90,000, 85,000 and 80,000 baht. The tour featured a total of 4.25 million baht (approx. US$132,000) in prize money.

A total of 145 players from 23 countries participated in the second ending 2017 PBA-World Bowling Tour Thailand. Players required three series of three games each with multiple re-entries to qualify. A total of 42 bowlers qualified for the finals divided into four rounds of finals to reach the Final TV Shootout.

Photos by Terence Yaw in Bangkok.
Results
---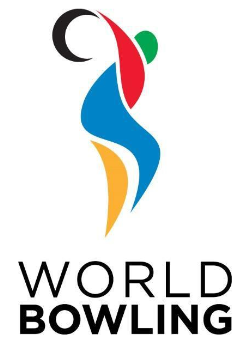 Read more here