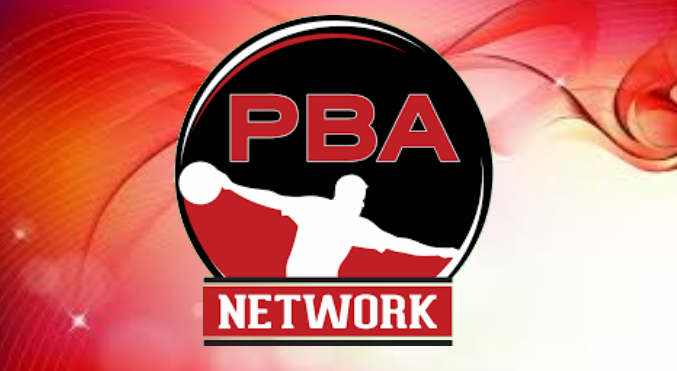 EJ TACKETT TAKES LEAD IN XTRA FRAME STORM CUP POINTS RACE
With his second-place finish in the PBA Xtra Frame Lubbock Sports Open Sunday, EJ Tackett overtook England's Dom Barrett for the lead in the Xtra Frame Storm Cup points standings after four of the seven events. Tackett earned 19 points as runner-up in Lubbock for a total of 53 points for the season. He previously earned 18 points for third place in the XF Wilmington Open and 16 for fifth place in the Greater Jonesboro Open.
Barrett, who finished 28th, failed to add to his point total. He is now tied for second place with Sunday's XF Lubbock Sports Open winner, Marshall Kent, who earned 25 points. Kent and Barrett both have 46 points through four events.
Josh Blanchard, who won the XF Reality Check Classic to kick off the Storm Cup series, picked up seven points with his 14th-place finish in Lubbock to move into fourth place with a 40-point total and AJ Johnson, with a fourth-place finish for 17 points, is now fifth with 37 points (two points ahead of Japan's Shota Kawazoe and three ahead of Dick Allen of Columbia, S.C.) in a tightly-contested battle for the top five spots.
In each Xtra Frame Storm Cup event, the top 20 players earn points toward a pool of $50,000 in bonus prize money that will be awarded to the top five players at the end of the series. The end-of-season points champion will collect a $20,000 share of the bonus money. To date 50 players have earned at least one point.
The remaining events in the PBA Xtra Frame Storm Cup series include the PBA XF Chesapeake Open at AMF Western Branch in Chesapeake, Va., Aug. 12-13; the PBA XF Gene Carter's Pro Shop Classic at Mid-County Bowling & Entertainment in Middletown, Del., Aug. 19-20, and the PBA XF Lefeld Implement Central Classic at Pla-Mor Lanes in Coldwater, Ohio, Aug. 26-27.
(Storm Cup event winner receives 25 points, second place 19 points, third place 18 points, etc., through 20th place receives one point. Bonus prize money payable at the end of the season will include $20,000 for first place, $10,000 for second place, $8,000 for third, $7,000 for fourth and $5,000 for fifth place.)
1, EJ Tackett, Huntington, Ind., 53
2 (tie), Dom Barrett, England, and Marshall Kent, Yakima, Wash., 46
4, Josh Blanchard, Mesa, Ariz., 40
5, AJ Johnson, Oswego, Ill., 37
6, Shota Kawazoe, Japan, 35
7, Dick Allen, Columbia, S.C., 34
8, Sean Rash, Montgomery, Ill., 29
9, Tom Daugherty, Riverview, Fla., 28
10, Francois Lavoie, Canada, 27
11 (tie), Kyle Troup, Taylorsville, N.C.; Tommy Jones, Simpsonville, S.C., and Ryan Ciminelli, Cheektowaga, N.Y., 26
14 (tie), Anthony Simonsen, Austin, Texas, and Ildemaro Ruiz, Venezuela, 25
16, Chris Barnes, Double Oak, Texas, 24
17, Rhino Page, Orlando, Fla., 19
18 (tie), Jakob Butturff, Tempe, Ariz., and Stuart Williams, England, 18
20 (tie), Jason Sterner, Rockledge, Fla.; Wes Malott, Pflugerville, Texas, and Shawn Maldonado, Houston, 17
23, Craig Nidiffer, Trenton, Mich., 15
24, Chris Loschetter, Avon, Ohio, 14
25 (tie), Sean Lavery-Spahr, Pasadena, Texas; BJ Moore III, Greensburg, Pa., and Chris Spoo, Boynton Beach, Fla., 13
28 (tie), Kris Koeltzow, Wheat Ridge, Colo.; Bill O'Neill, Langhorne, Pa., and Walter Ray Williams Jr., Oxford, Fla., 12
31, Jeff Piroozshad, Coral Springs, Fla., 11
32 (tie), Anthony Lavery-Spahr, Pasadena, Texas; Cristian Azcona, Lake Wales, Fla., and Ryan Lakota, Shorewood, Ill., 9
35, Trevor Roberts, Crystal River, Fla., 8
36, Jeff Evans, Supply, N.C., 7
37, Dino Castillo, Highland Village, Texas, 6
38 (tie), Sam Cooley, Australia; Zeke Bayt, Westerville, Ohio; Isaac Kim, Lebanon, Pa., and Michael Azcarate, Coral Springs, Fla., 5
42 (tie), Markus Jansson, Sweden, and DJ Archer, Friendswood, Texas, 4
44 (tie), Arturo Quintero, Mexico, and Scott Newell, Deland, Fla., 3
46 (tie), Brad Miller, Maryland Heights, Mo., and Michael Schlabach, Goshen, Ind., 2
48 (tie), Kris Prather, Milton, Fla.; Connor Pickford, Plano, Texas, and Darren Tang, San Francisco, 1
WHO'S GOT NEXT? DON'T FORGET TO VOTE ON WES MALOTT'S NEXT OPPONENT
Voting is now underway to allow PBA fans to select the next player to challenge Wes Malott as "King of Bowling" when the next chapter of PBA's exclusive Xtra Frame pay-per-view competition takes place on Monday, June 26, at FireLake Bowling Center in Shawnee, Okla., leading into PBA's Grand Casino Hotel & Resort Oklahoma Open.
Malott, who has successfully defended his King of Bowling crown six consecutive times, dating back to the original series held at Kegel Training Center in Lake Wales, Fla., in 2009. Most recently he won the revival of the competition in April in Portland, Maine, where he rolled a 721 series to defeat reigning PBA Player of the Year EJ Tackett (664) and Australia's Jason Belmonte, PBA Player of the Year the three previous years (640).
In the next confrontation, fans are being asked to pick Malott's challenger from among a roster of recent PBA Players of the Year including Tommy Jones (2006), Chris Barnes (2008), Walter Ray Williams Jr. (2010), Sean Rash (2012) or two-time PBA50 Player of the Year Pete Weber. Fans can visit pba.com or PBA's Twitter account to vote for their choice of opponents now through 3 a.m. EDT (midnight PDT) on Friday.
The pay-per-view match will begin with a pre-game show at 7:40 p.m. EDT on Monday, June 26, with the match starting at 8 p.m. Fans can sign up to watch the match for $2.99 on xtraframe.tv. All money generated from PPV fees will be awarded as prize money to the winning bowler.
SENIOR U.S. OPEN HIGHLIGHTS THIS WEEK'S XTRA FRAME SCHEDULE
The final major championship on the 2017 PBA50 Tour schedule highlights this week's Xtra Frame live streaming schedule. Start-to-finish coverage of the Suncoast PBA Senior U.S. Open presented by Storm got underway Monday from Suncoast Bowling Center in Las Vegas and will continue all week, including match play rounds at 11 a.m. and 4 p.m. EDT on Thursday, and 10:30 and 3 p.m. on Friday leading into the stepladder finals at 6:45 p.m. on Friday.
This week's PWBA Tour coverage will include qualifying and match play rounds of the Greater Detroit Open from Super Bowl in Canton, Mich., Friday and Saturday. Coverage of the Go Bowling PWBA Players Championship from The Ashwaubenon Bowling Alley in Green Bay, Wis., is set for June 22-24, followed by the Orlando Open June 30-July 1.
Upcoming PBA Tour coverage on Xtra Frame will include the "throwback" PBA Xtra Frame Billy Hardwick Memorial from Billy Hardwick's All Star Lanes in Memphis, Tenn., June 24-25, where all players will be limited to using two polyester plastic balls each. Xtra Frame will then provide qualifying round coverage of the PBA Grand Casino Hotel & Resort Oklahoma Open from FireLake Bowling Center in Shawnee, Okla., June 27-30.
Xtra Frame's July schedule includes the Teen Masters from Richmond, Va., July 5-7; the PWBA St. Petersburg-Clearwater Open from Seminole, Fla., July 7-8; the Proprietors Cup from Beavercreek, Ohio, July 8-9; the Nationwide PWBA Rochester (N.Y.) Open, July 14-15; the PBA50 South Shore Open from Hammond, Ind., July 25-27; the XF Striking Against Breast Cancer Mixed Doubles from Copperfield Bowl in Houston, Texas, July 28-30, which will award PBA and PWBA Tour titles; and the PBA50 Dave Small's Championship Lanes Classic from Anderson, Ind., July 30-Aug. 1. For broadcast time and other details, check under the "schedules" tab on pba.com.
Xtra Frame subscription packages are available for three days, 30 days and a full year. To sign up, visit xtraframe.tv for details.
PBA fans also can follow real-time results for PBA50, PBA Xtra Frame Tour and all PBA Regional events by visiting the "live scoring" feature on pba.com. PWBA live scoring is available on pwba.com.
PBA REGIONAL UPDATE: CAMERON WEIER WINS WINE COUNTRY REGIONAL TITLE
Cameron Weier
of Tacoma, Wash., defeated amateur
Michael Tang
of San Francisco by 128 pins to win the PBA Wine Country West/Northwest Open presented by Roto Grip at Double Decker Lanes in Rohnert Park, Calif., Sunday.
Weier finished with an 8-2 match play record and a total of 4,044 pins for 18 games, including match play bonus pins, to win the $2,000 first prize. The win was Weier's first of the year and the third of his career.
● The June 16-18 PBA Regional calendar includes the Homefield Bowl Eastern Open presented by MOTIV in Yonkers, N.Y.; the Greater Marion Central Open presented by MOTIV at BlueFusion Fun Center in Marion, Ohio; the Glo Bowl Midwest Open presented by Sam Adams and 900 Global in Marengo, Ill., and the Tommy See Memorial South Open presented by MOTIV at Nassau Bowling Center in Yulee, Fla.
● A busy schedule of PBA Regional events is on tap for the June 23-24 weekend, including the Pro Bowl West Central/Midwest Challenge presented by Roto Grip in Fort Wayne, Ind.; the PBA50 Ultimate Inserts Midwest Open presented by Hammer at Lakeside Lanes in Davis, Ill., and the PBA/PBA50 Sands Regency Doubles presented by MOTIV at High Sierra Lanes in Reno, Nev.
● The June PBA Regional calendar closes and July begins with the Grand Casino Hotel & Resort Southwest Doubles at FireLake Bowling Center in Shawnee, Okla., on June 30, preceding the Grand Casino Hotel & Resort PBA Oklahoma Open. Also scheduled for the June 30-July 2 weekend is the PBA and PBA50 Vanessa Brown Homes West Opens, both presented by Columbia 300 at Yosemite Lanes, in Modesto, Calif.
● For complete PBA Regional schedules, rules and entry information, visit pba.com, open the "schedules" tab and click on PBA Regional Tours to find the event(s) in your area.
QUICK NOTES