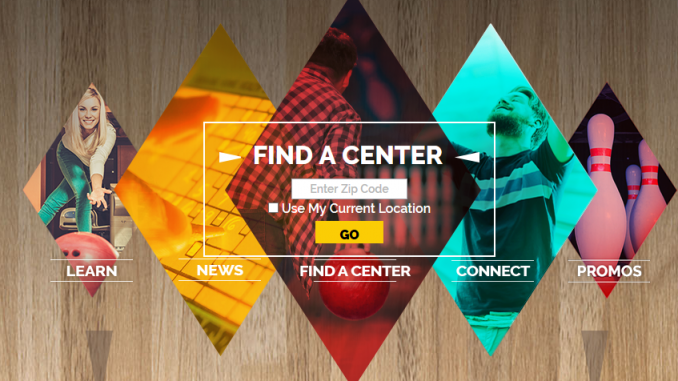 ARLINGTON, Texas – GoBowling.com has been updated to serve as the gateway for consumers interested in learning more about the sport of bowling and the exciting promotions taking place around the country.
The revamped site launched in April, prior to the Go Bowling 400 NASCAR race that was broadcast nationally on Fox Sports 1 and MRN radio on Saturday, May 13. Leading up to this high-profile event, Go Bowling activated a number of promotional marketing activities, including a national sweepstakes, designed to generate awareness of the GoBowling.com website.
"Through all of our digital and on-site activations around the race, we were able to drive thousands of new visitors to GoBowling.com," said Nancy Schenk, president of the Bowling Proprietor's Association of America. "Over 67 million people bowl annually and our intent is to remind these consumers about how much fun bowling is, connect them to a nearby bowling center and then get them out onto the lanes."
To meet these needs, featured areas of content on the site now include:
The "Learn" section is constantly being updated with new stories and videos to assist anyone from beginners to avid bowlers. Tips range from selecting the right house ball to warm up drills to how to bowl more strikes.
The "News" section features the latest and greatest news from the Go Bowling team, including tips, updates on promotions and more.
The "Connect" section provides feeds from and links to Go Bowling's social channels: Facebook, Twitter, Pinterest and Instagram.
The "Promos" section showcases current offers from participating bowling centers and from industry partners such as Sixlets and Musselman's.
On the "Find A Center" tab, consumers can enter their zip code to find nearby bowling centers. They can also check filters to find centers that serve specific needs, such as Birthday Parties, Full Service Bars, Restaurants and more.
"GoBowling.com was always a great resource for consumers and now it's even better," added John Harbuck, president of Strike Ten Entertainment, the marketing arm of the bowling industry. "We've updated the graphics and provided much more in-depth content for those who are interested in not only learning more about bowling but also in getting to the next level. The new site really highlights that we are a fun, family-friendly sport for all ages and all skill levels."
About GoBowling.com
GoBowling.com is the destination for bowling fans and enthusiasts seeking news and information about one of America's favorite pastimes and the nation's number one participatory sport.  With more than 67 million people taking to the lanes every year, GoBowling.com is a one-stop location where people of all ages can go to satisfy their love of bowling. Consumers turn to GoBowling.com every day to find bowling fun – discovering new bowling centers, tips and tricks to use on the lanes, event news and great deals at more than 1,800+ family-friendly bowling centers across the country.
About BPAA
Founded in 1932, the mission of Bowling Proprietors' Association of America (BPAA) is to enhance the profitability of its members.  Headquartered in Arlington, Texas at the International Bowling Campus, the BPAA provides it's over 3,500 member centers with group purchasing programs, business and educational seminars, legislative representation and proactively promotes the association and bowling industry.  For additional information please visit www.bpaa.com or call 1-800-343-1329.