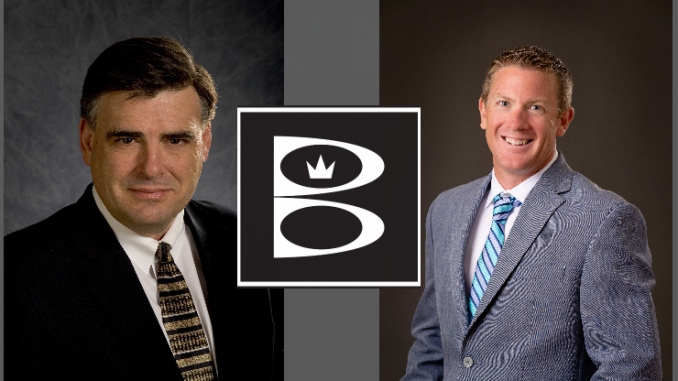 MUSKEGON, Mich., June 7, 2017 –– Brunswick Bowling Products announced today, after almost 37 years of service to Brunswick and the bowling industry, Chief Executive Officer Brent Perrier is retiring, effective July 25, 2017. "It has been a great run at Brunswick," Perrier commented, "and I'm really proud to be leaving the company in the best financial position, and with the highest quality product line we've enjoyed in a long time. Furthermore, I'm happy the current management team will remain in place and will continue to drive Brunswick Bowling Products forward in developing innovative products and services for our customers."
Perrier will transition into the position of executive advisor to the Board and CEO over the next two months. Corey Dykstra, the current CFO and VP of Consumer and Aftermarket Products will succeed him as CEO. Dykstra has been with Brunswick since 2004 and has served in his current role as CFO for the last seven years. Dykstra has been instrumental in growing the Consumer Product business, most recently with the introduction of the shoe and bag product lines. Dykstra also served as Billiard and Bowling International Association president in 2016.
"On behalf of the entire Brunswick Bowling Products organization, the board of directors would like to thank Brent for his many contributions to the company over the years and welcome Corey into his new role," said Joe Licata, chairman of the board of directors for Brunswick Bowling Products. "We see great potential in the strategic direction of the Company, and are excited to have access to Corey's talent and experience to bring Brunswick Bowling Products to the next level of performance."
Dykstra commented, "I'm proud and excited to be given the trust and responsibility to guide Brunswick Bowling Products in the coming years. We at Brunswick are grateful for Brent's leadership and thank him for his many years of service."
"I would like to sincerely thank all the friends, customers and colleagues who I've known over the years in the bowling industry, and I hope to remain in contact with everyone in the future," Perrier said. "I would especially like to thank the company's current ownership and board of directors for allowing me to lead the start of the new chapter of Brunswick Bowling Products."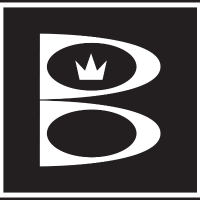 About Brunswick Bowling Products
The leader in the bowling industry for over 125 years, Brunswick Bowling provides products, services and industry expertise for the development and renovation of new and existing bowling centers and mixed-use facilities across the entertainment industry. Brunswick is the only full-line supplier of bowling center equipment, supplies and consumer bowling products. For more information, visit www.brunswickbowling.com.