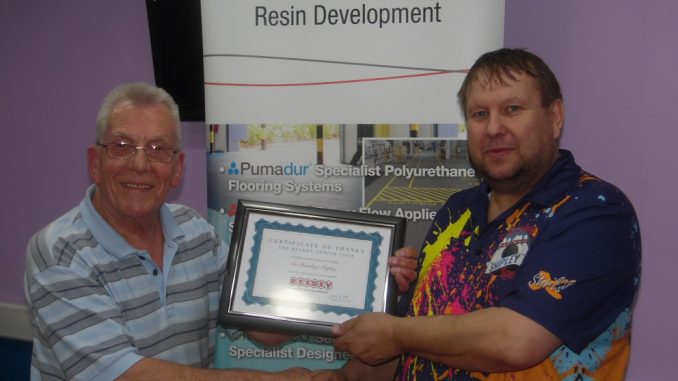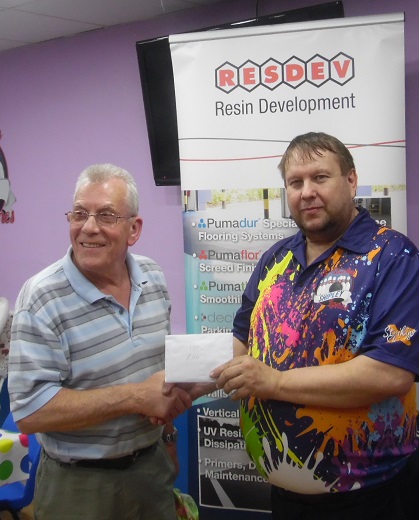 Sunday 23rd April 2017 saw the start of the new season of the Resdev Senior Tour at Go Bowling Shipley, unrecognizable from 12 months ago thanks to the investment and refurbishment programme instigated by new owner Jeff Taylor. And now also with an up to date Flex lane machine.
For this stop a modified Big Ben pattern was put down and the bowlers thrived on it with high scores abounding. Due to some late withdrawals a  total of 39  bowlers took to the lanes over 2 squads, and the most firepower seemed to be with the early starters and it proved to be very exciting to watch.
The format for this as in previous years was the top 4 bowlers in qualifying would rest up until round 4 and the bowlers placed 5 to 20 would be in groups of 4 on a pair of lanes playing 2 games  with the top 2 on a pair plus bonus advancing to the next round, round 4 would see the top 4 bowlers join in to stake a place for the Final. The final would be 2 games with the top bowler plus bonus declared champion.  Squad 1 took to the lanes and after taking a game to size up the lanes the strikefest started, leading the way in game 2 would be the ageless Ron Oldfield striking on the first 10 shots but a frustrating 10 pin leave would leave him with 289, would that be high game of the day?
The man who loves Shipley Gary Barlow then had a run in games 2,3 and 4 of 268,266 and 258, finishing off with 246 in game 6 to post 1470 scratch, 1500 with bonus. This would prove to be the leading score closely followed by Ron with another big 279 in game 5 to post 1470 with bonus. Solid bowling from Frank Lindsay in the first 5 games saw him in a solid position but like Ron he started game 6 with the first 10 strikes, could he outdo Ron? No was the answer as he also faltered on the 11th shot with a 10 pin and a 289 would propel him into 3rd on 1456 with bonus. Other notable scores from this squad were Mick Ince making a welcome return following a long time out with injury posting 1395 with bonus inc 268 in game 4.
Local bowler and new to the tour Ian Kennedy bowling solidly for 1391, a welcome return to form for Les Grant with 1371 inc a 274 in game 2, John Strettle surprising even himself with 1363 inc a 276 in game 3. Others of note Andy Clough 1335, Nick Wright MD of our sponsor Resdev Resin Development 1321.
The question after seeing this top scoring was could anyone in the second squad gatecrash the top 4?. Quickly out of the blocks was the Liverpool Lip Mo Singleton with 246 in game 1 and bowling solidly for a top ten place with 1353, another bowler making a comeback and a pleasure for me that he wanted to try a Resdev stop Geoff Brown from Peterborough Bowling a steady block of games but finishing with a 268 last game to secure a place in the top 4 on 1465. Other notable scores in squad 2  another new bowler to the tour Tony Imren with a solid 1332, Mike (Frosty)Halliwell 1303.
After squad 2 the cut for the top 4 fell at 1456 Frank Lindsay and the 20th place would be another new bowler Dave Broomfield on 1254, just edging out local Shipley bowler John Lawless by a mere 3 pins. Round 2 and the bowlers placed 5 to 16 took to the lanes to try and grab a place in round 3.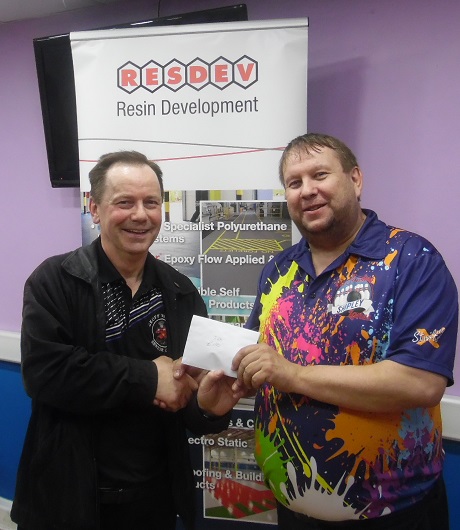 From group 1 would be John Strettle with 533 inc bonus and shooting 278 in game 2 and Al Turner with 243 in game 2 for 465, missing out Les Grant overcoming a nightmare 147 in game 1 with 258 in game 2 for 435 and Al Jenkins 408, Group 2 saw 2 solid games from Mo Singleton and Jeff Taylor see them progress with 475 and 460 respectively Andy Clough 426 and Dave Broomfield 421 going out. Group 3 Al Bennett 468 and Ian Kennedy 432 overcoming Tony Imren 412 and Mike Halliwell 381. Group 4 winners were Mick Ince 467 and Trevor Lamprell 430 just edging out Ken Burton 425 and Nick Wright 367. Round 3 and the eight bowlers progressing from round 2 played another 2 games with top 2 on each pair progressing, these were John Strettle 502 inc 268 game, Ian Kennedy 451, Mo Singleton 493 inc 257 game and Trevor Lamprell  447 edging out Jeff Taylor by 2 pins in a 10th frame cliffhanger.
Losing out at this stage along with Jeff were Al Turner 413, Mick Ince 393 and Al Bennett 376, Jeff and Al T Thanks to generous lineage cashing for 9th  and 10th place. Round 4 saw the top 4 from qualifying entering the fray for a place in the final, needless to say both matches were closely contested and very exciting with no player certain of his place until the last frame of the 2nd game. Going through to the final were Mo 498 ahead of Gary Barlow 469 just edging out both Frank Lindsay and Trevor, thanks to a 256 2nd game.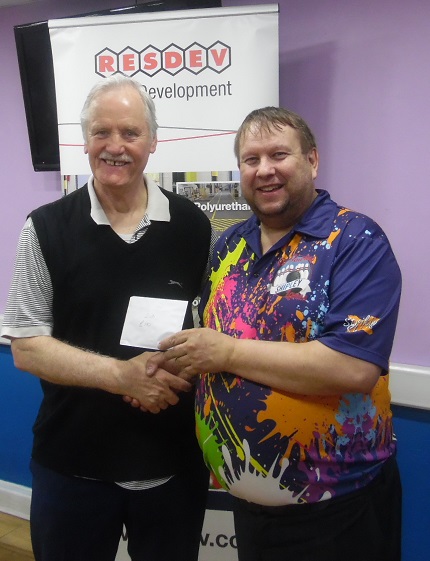 The other match saw Ron Oldfield 465 and Geoff Brown 445 just edging out John Strettle 433 and Ian Kennedy 428 in a tense 10th frame with Geoff hitting 5 in a row from the 7th frame. So it was time for the final but who would be victorious?. Mo and Ron started strongly in the first game as Geoff and Gary struggled to carry and after game 1 Mo 258 Ron 245 had a healthy lead over Geoff 202 and Gary 195, could they be caught?.
The answer was no as Mo and Ron traded blow for blow in the 2nd game and it was still up for grabs going into the 10th frame, Ron struck first but Mo buried his 1st ball in the pocket in the tenth frame and sealed victory from Ron with 505 to 491, Geoff with 243 placed third with 445 and Gary 4th 415. A deserved win for Mo who averaged 236 scr in the matchplay rounds.
My thanks to Jeff Taylor and all his staff at Go Bowling Shipley and he was presented with a framed certificate of thanks from The Resdev Senior Tour by the champion of the day Mo Singleton. The next stop will be on 25th June at MFA Scunthorpe, if you are wishing to enter please contact Jack Smith on either jgs833@outlook.com or on 07905163353. Please note the last squad is nearly full.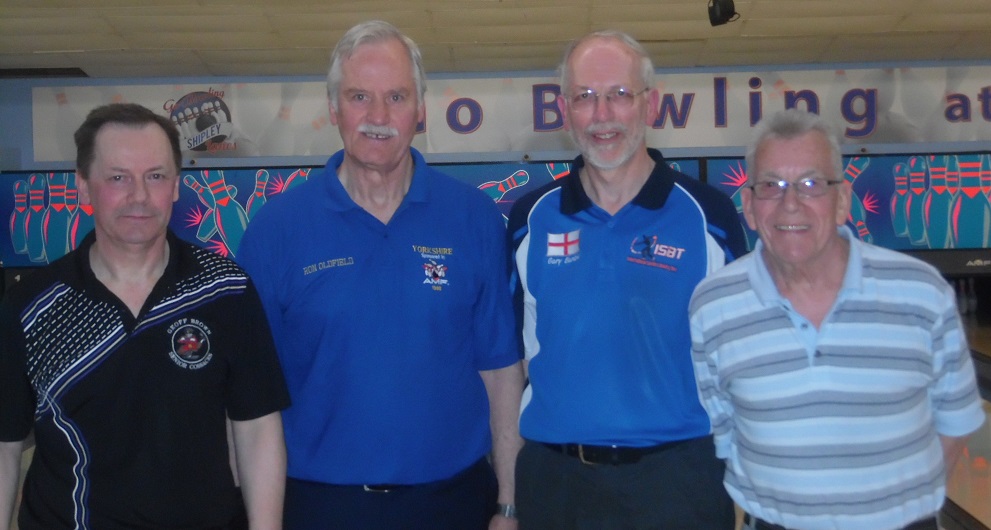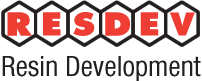 Results
---
Final
| | | | | | | |
| --- | --- | --- | --- | --- | --- | --- |
| POS | NAME | 1 | 2 | BONUS X 2 | TOTAL | |
| | MO SINGLETON | 248 | 237 | 20 | 505 | 1st |
| | RON OLDFIELD | 235 | 236 | 20 | 491 | 2nd |
| | GEOFF BROWN | 192 | 233 | 20 | 445 | 3rd |
| | GARY BARLOW | 190 | 205 | 20 | 415 | 4th |
Round 4
| | | | | | | |
| --- | --- | --- | --- | --- | --- | --- |
| POS | NAME | 1 | 2 | BONUS X 2 | TOTAL | |
| | GARY BARLOW | 203 | 256 | 10 | 469 | |
| | FRANK LINDSAY | 214 | 221 | 20 | 455 | 5th |
| | MO SINGLETON | 256 | 222 | 20 | 498 | |
| | TREVOR LAMPRELL | 220 | 213 | 20 | 453 | 6th |
| | | | | | 0 | |
| | RON OLDFIELD | 210 | 235 | 20 | 465 | |
| | GEOFF BROWN | 201 | 224 | 20 | 445 | |
| | JOHN STRETTLE | 193 | 210 | 30 | 433 | 7th |
| | IAN KENNEDY | 208 | 190 | 30 | 428 | 8th |
Round 3
| | | | | | | |
| --- | --- | --- | --- | --- | --- | --- |
| POS | NAME | 1 | 2 | BONUS X 2 | TOTAL | |
| | AL BENNETT | 155 | 191 | 30 | 376 | 12th |
| | AL TURNER | 146 | 237 | 30 | 413 | 10th |
| | JOHN STRETTLE | 268 | 204 | 30 | 502 | |
| | IAN KENNEDY | 207 | 214 | 30 | 451 | |
| | | | | | 0 | |
| | MO SINGLETON | 216 | 257 | 20 | 493 | |
| | TREVOR LAMPRELL | 224 | 203 | 20 | 447 | |
| | MICK INCE | 158 | 205 | 30 | 393 | 11th |
| | JEFF TAYLOR | 198 | 237 | 10 | 445 | 9th |
Round 2
| | | | | | |
| --- | --- | --- | --- | --- | --- |
| POS | NAME | 1 | 2 | BONUS X 2 | TOTAL |
| | AL JENKINS | 184 | 194 | 30 | 408 |
| | JOHN STRETTLE | 225 | 278 | 30 | 533 |
| | AL TURNER | 192 | 243 | 30 | 465 |
| | LES GRANT | 147 | 258 | 30 | 435 |
| | | | | | 0 |
| | ANDY CLOUGH | 179 | 227 | 20 | 426 |
| | MO SINGLETON | 223 | 232 | 20 | 475 |
| | DAVE BROOMFIELD | 196 | 215 | 10 | 421 |
| | JEFF TAYLOR | 236 | 214 | 10 | 460 |
| | | | | | 0 |
| | AL BENNETT | 204 | 234 | 30 | 468 |
| | TONY IMREN | 186 | 206 | 20 | 412 |
| | MIKE HALLIWELL | 193 | 178 | 10 | 381 |
| | IAN KENNEDY | 225 | 177 | 30 | 432 |
| | | | | | 0 |
| | MICK INCE | 205 | 232 | 30 | 467 |
| | KEN BURTON | 214 | 181 | 30 | 425 |
| | TREVOR LAMPRELL | 193 | 217 | 20 | 430 |
| | NICK WRIGHT | 225 | 132 | 10 | 367 |
| | | | | | |
Round 1
| | | | | | | | | | | |
| --- | --- | --- | --- | --- | --- | --- | --- | --- | --- | --- |
| | NAME | BONUS | 1 | 2 | 3 | 4 | 5 | 6 | BONUS X 2 | TOTAL |
| 1 | GARY BARLOW | 5 | 234 | 268 | 266 | 258 | 198 | 246 | 30 | 1500 |
| 2 | RON OLDFIELD | 10 | 185 | 289 | 197 | 227 | 279 | 233 | 60 | 1470 |
| 3 | GEOFF BROWN | 10 | 216 | 243 | 205 | 248 | 225 | 268 | 60 | 1465 |
| 4 | FRANK LINDSAY | 10 | 236 | 207 | 235 | 213 | 216 | 289 | 60 | 1456 |
| 5 | MICK INCE | 15 | 215 | 199 | 217 | 268 | 234 | 172 | 90 | 1395 |
| 6 | IAN KENNEDY | 15 | 219 | 180 | 228 | 225 | 214 | 235 | 90 | 1391 |
| 7 | LES GRANT | 15 | 192 | 274 | 216 | 196 | 188 | 215 | 90 | 1371 |
| 8 | JOHN STRETTLE | 15 | 194 | 199 | 276 | 201 | 160 | 243 | 90 | 1363 |
| 9 | MO SINGLETON | 10 | 246 | 217 | 226 | 219 | 203 | 182 | 60 | 1353 |
| 10 | ANDY CLOUGH | 10 | 232 | 162 | 247 | 193 | 268 | 173 | 60 | 1335 |
| 11 | TONY IMREN | 10 | 204 | 190 | 236 | 227 | 220 | 195 | 60 | 1332 |
| 12 | NICK WRIGHT | 5 | 224 | 200 | 237 | 231 | 208 | 191 | 30 | 1321 |
| 13 | KEN BURTON | 15 | 185 | 212 | 223 | 207 | 214 | 189 | 90 | 1320 |
| 14 | AL TURNER | 15 | 211 | 189 | 205 | 207 | 214 | 192 | 90 | 1308 |
| 15 | AL BENNETT | 15 | 198 | 161 | 211 | 247 | 217 | 182 | 90 | 1306 |
| 16 | MIKE HALLIWELL | 5 | 204 | 218 | 216 | 248 | 195 | 192 | 30 | 1303 |
| 17 | AL JENKINS | 15 | 244 | 222 | 170 | 186 | 204 | 183 | 90 | 1299 |
| 18 | TREVOR LAMPRELL | 10 | 200 | 192 | 214 | 215 | 192 | 225 | 60 | 1298 |
| 19 | JEFF TAYLOR | 5 | 200 | 186 | 177 | 236 | 211 | 254 | 30 | 1294 |
| 20 | DAVE BROOMFIELD | 5 | 212 | 224 | 202 | 213 | 198 | 175 | 30 | 1254 |
| | | | | | | | | | | |
| 21 | JOHN LAWLESS | 15 | 233 | 165 | 192 | 181 | 201 | 189 | 90 | 1251 |
| 22 | MIKE BERGQUIST | 10 | 194 | 238 | 196 | 180 | 193 | 182 | 60 | 1243 |
| 23 | MIKE TAYLOR | 10 | 223 | 204 | 199 | 160 | 183 | 211 | 60 | 1240 |
| 24 | GREG BELTON | 5 | 190 | 206 | 193 | 233 | 194 | 183 | 30 | 1229 |
| 25 | RAY LAY | 10 | 223 | 181 | 215 | 202 | 163 | 185 | 60 | 1229 |
| 26 | NEV ROBINSON | 10 | 251 | 171 | 196 | 191 | 204 | 154 | 60 | 1227 |
| 27 | DAVE BIRDSALL | 15 | 181 | 163 | 177 | 222 | 190 | 200 | 90 | 1223 |
| 28 | SUREN JOHANSSEN | 5 | 171 | 190 | 213 | 216 | 190 | 190 | 30 | 1200 |
| 29 | CAROL ORANGE | 25 | 168 | 176 | 171 | 138 | 219 | 154 | 150 | 1176 |
| 30 | ROB KAY | 10 | 188 | 157 | 211 | 181 | 182 | 192 | 60 | 1171 |
| 31 | DOUG SINCLAIR | 20 | 158 | 172 | 157 | 191 | 205 | 168 | 120 | 1171 |
| 32 | STEVE SKILLICORN | 10 | 159 | 178 | 199 | 183 | 169 | 213 | 60 | 1161 |
| 33 | IAN BUCKLAND | 5 | 167 | 220 | 145 | 204 | 191 | 201 | 30 | 1158 |
| 34 | BRIAN SEMPERS | 10 | 162 | 202 | 144 | 204 | 201 | 182 | 60 | 1155 |
| 35 | CARL TAYLOR | 0 | 201 | 211 | 183 | 199 | 152 | 191 | 0 | 1137 |
| 36 | MARK FULLBROOK | 0 | 171 | 206 | 194 | 170 | 201 | 163 | 0 | 1105 |
| 37 | PHILLIP IVES | 15 | 192 | 162 | 164 | 180 | 155 | 161 | 90 | 1104 |
| 38 | STEVE COATES | 5 | 198 | 194 | 166 | 160 | 178 | 166 | 30 | 1092 |
| 39 | MIKE MILLS | 15 | 104 | 113 | 135 | 132 | 138 | 116 | 90 | 828 |
Details about the tour
---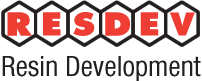 Resdev Seniors Tour 2017
Sponsored by Resdev Resin Development
⦁ A series of 5 events with a Masters final
⦁ Eligible bowlers aged 45 and above
⦁ Bonus system based on age and average
⦁ mystery score draw, carried over if not won
⦁ Different formats at each stop
⦁ Prize funds based on 30 bowlers
TOURNAMENT DATES AND VENUES
23rd April Shipley
25th June Scunthorpe
2nd July MANSFIELD
30th July Chesterfield
10th September Bromborough
Masters Final 1st October Mansfield
All enquiries, please contact either Jgs833@outlook.com or Jack Smith on 07905163353