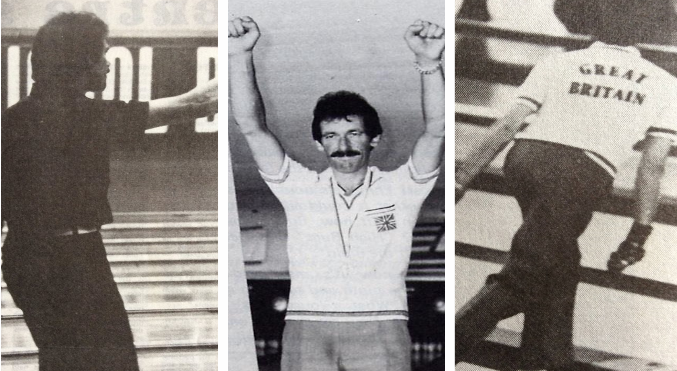 In 1981 British bowling lost a Masters World Champion when Gerry Bugden sadly died while at the Paris International Tournament. He was Aged just 41 but in a short international career won medals of all colours in World and European Championships.
Learn more about our first World Champ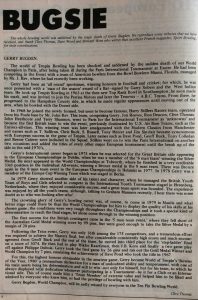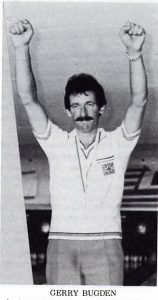 1968 Paris Fives – Winners
1973 European Championships, Dublin, Ireland – 8's Team Silver
1975 World Championships, Tolworth, England – Team Bronze
1977 European Championships, Helsinki. – 8s Team Bronze
1978 Europa Cup, Berlin, Germany – Team Winners
1979 World Championships, Philippines – Masters Gold, Team Silver
1980 World Of Tenpin Bowler of the year
1981 Deceased
World Championship Masters Gold, Silver and Bronze, European Silver and Bronze in a career cut short aged 41 from congenital Brain Malformation during the 1981 Paris Fives International.
You can find out more about the UK bowling history on the UK Tenpin Timeline here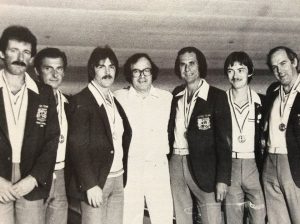 L-R. Bugden.Reeves.Buck.Rev. Marshall.Darvill.McNulty.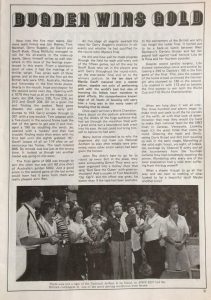 Gerry was blogging way before anyone else and kept a diary of the 9th FIQ Championships.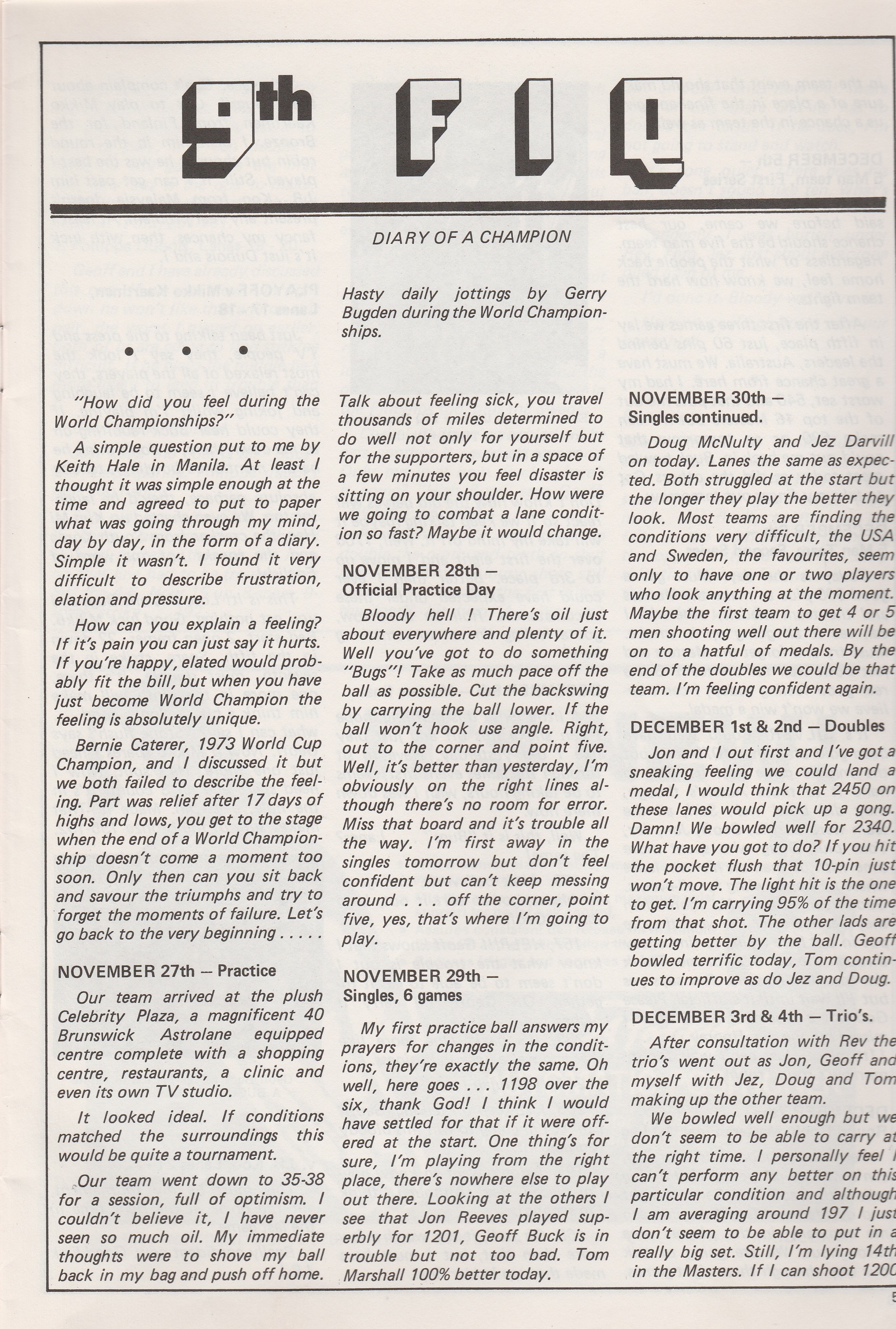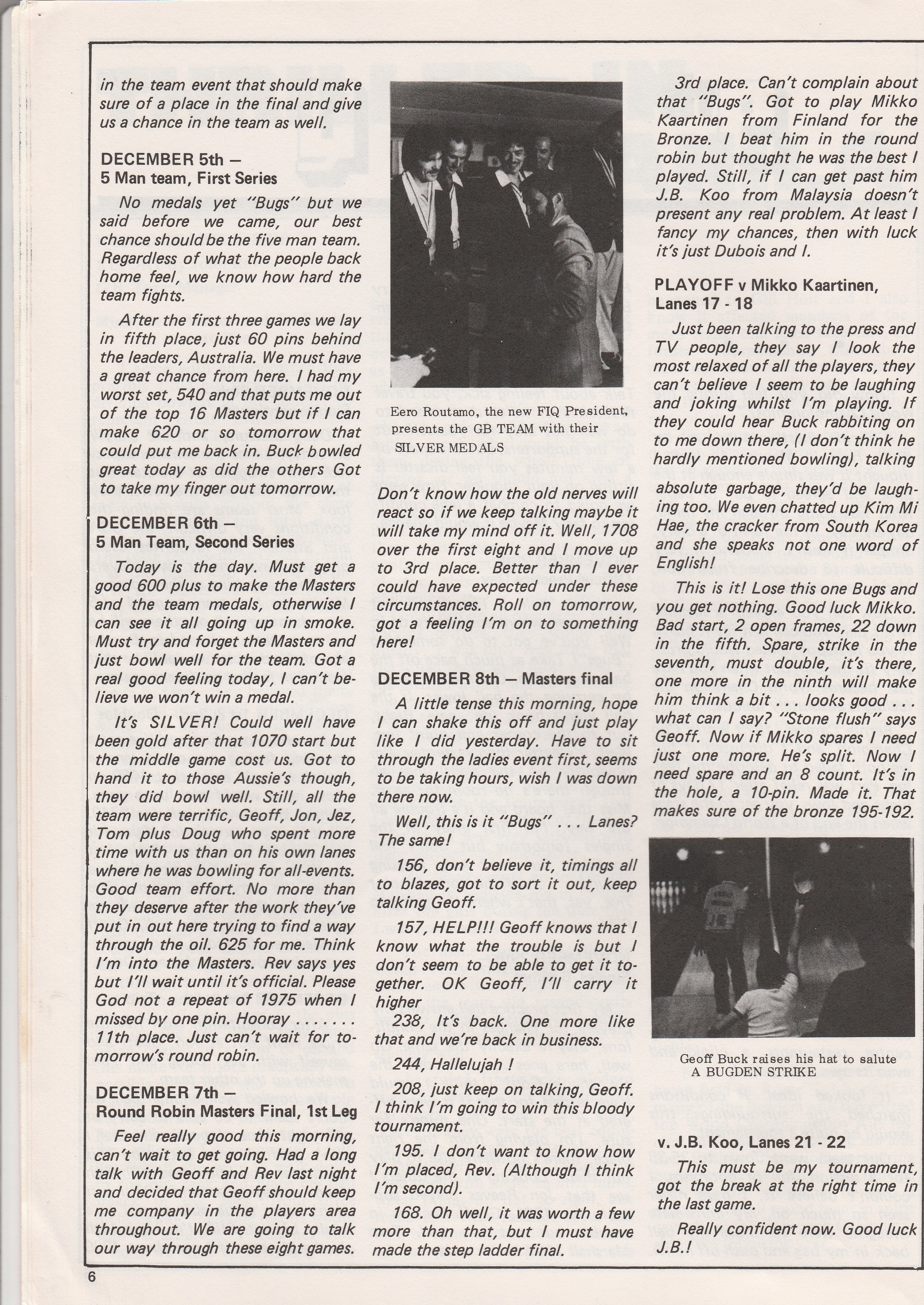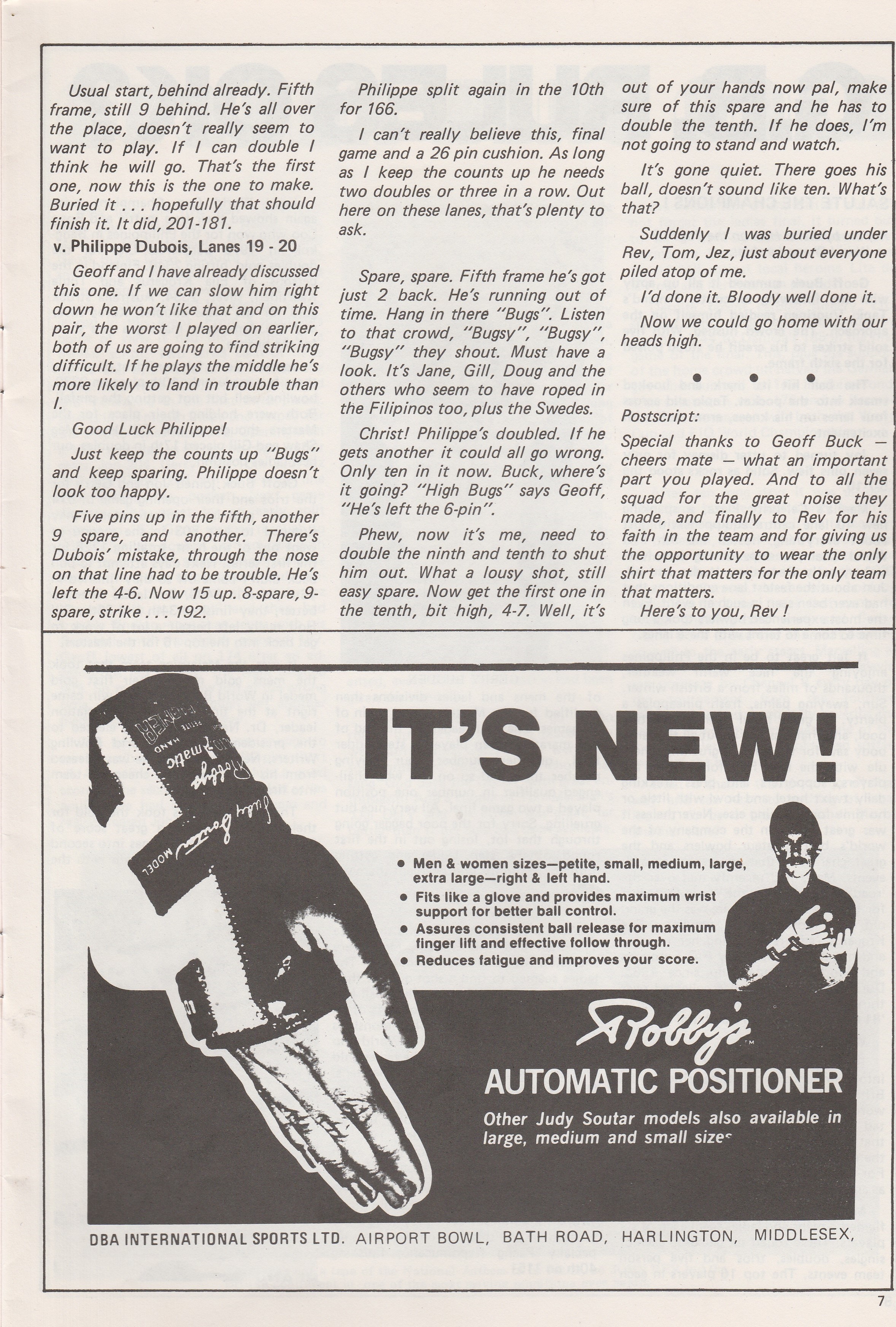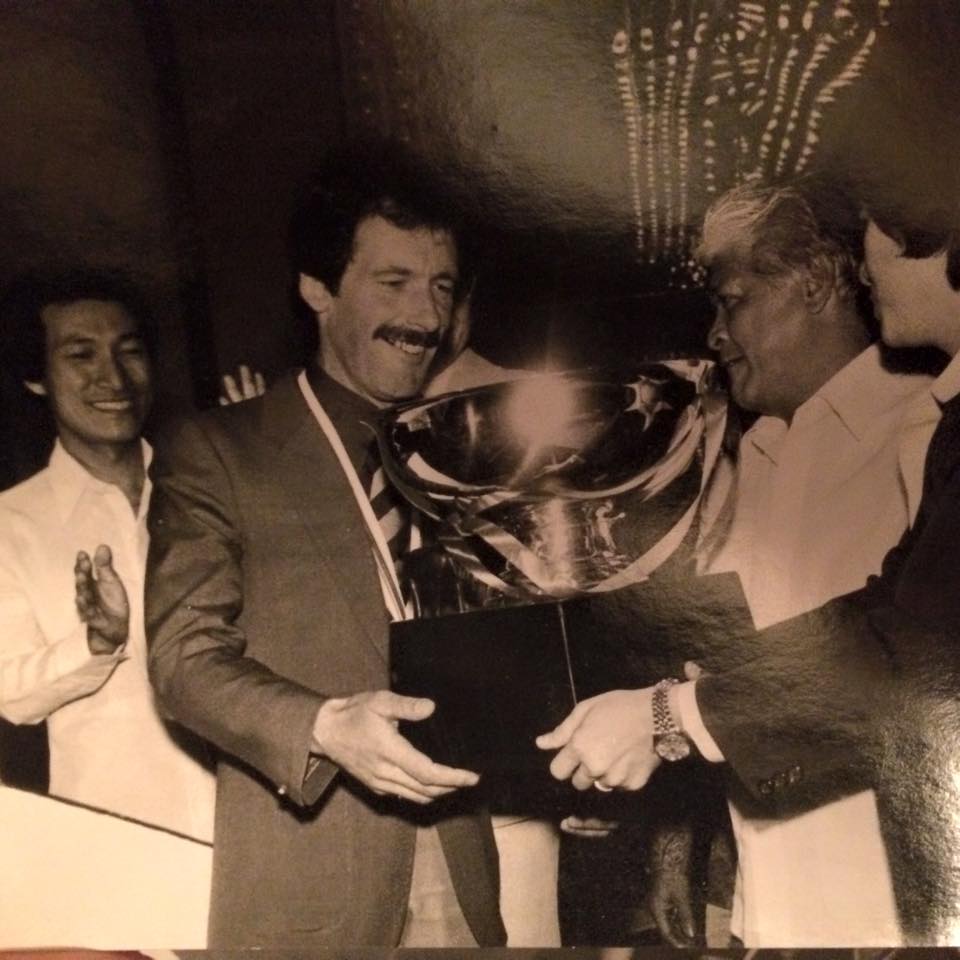 Gerry with his trophy
Gerry Bugden and Nikki Hamilton (Harvey) were inducted into the UK Tenpin Hall of Fame in 2018 and celebrated with families and friends.