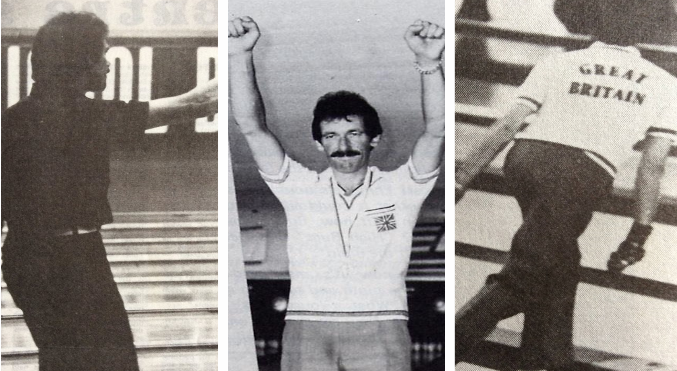 In 1981 British bowling lost a Masters World Champion when Gerry Bugden sadly died while at the Paris International Tournament. He was Aged just 41 but in a short international career won medals of all colours in World and European Championships.
Learn more about our first World Champ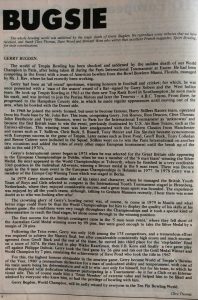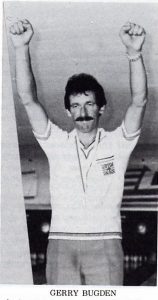 1968 Paris Fives – Winners
1973 European Championships, Dublin, Ireland – 8's Team Silver
1975 World Championships, Tolworth, England – Team Bronze
1977 European Championships, Helsinki. – 8s Team Bronze
1978 Europa Cup, Berlin, Germany – Team Winners
1979 World Championships, Philippines – Masters Gold, Team Silver
1980 World Of Tenpin Bowler of the year
1981 Deceased
World Championship Masters Gold, Silver and Bronze, European Silver and Bronze in a career cut short aged 41 from congenital Brain Malformation during the 1981 Paris Fives International.
You can find out more about the UK bowling history on the UK Tenpin Timeline here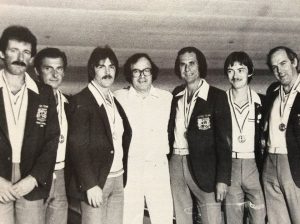 L-R. Bugden.Reeves.Buck.Rev. Marshall.Darvill.McNulty.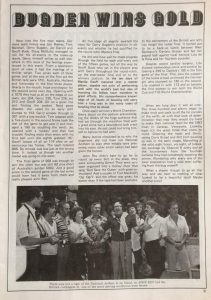 Gerry was blogging way before anyone else and kept a diary of the 9th FIQ Championships.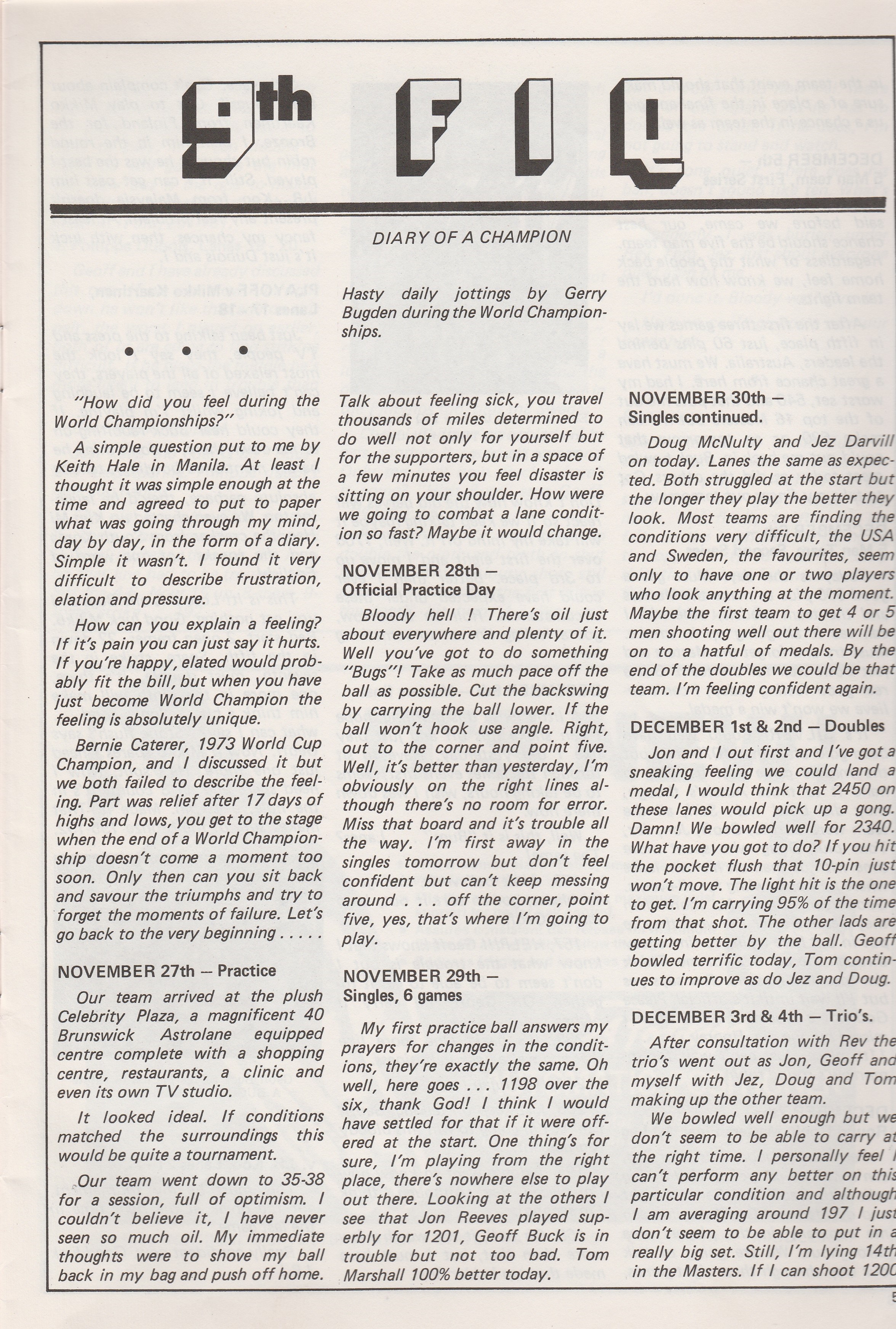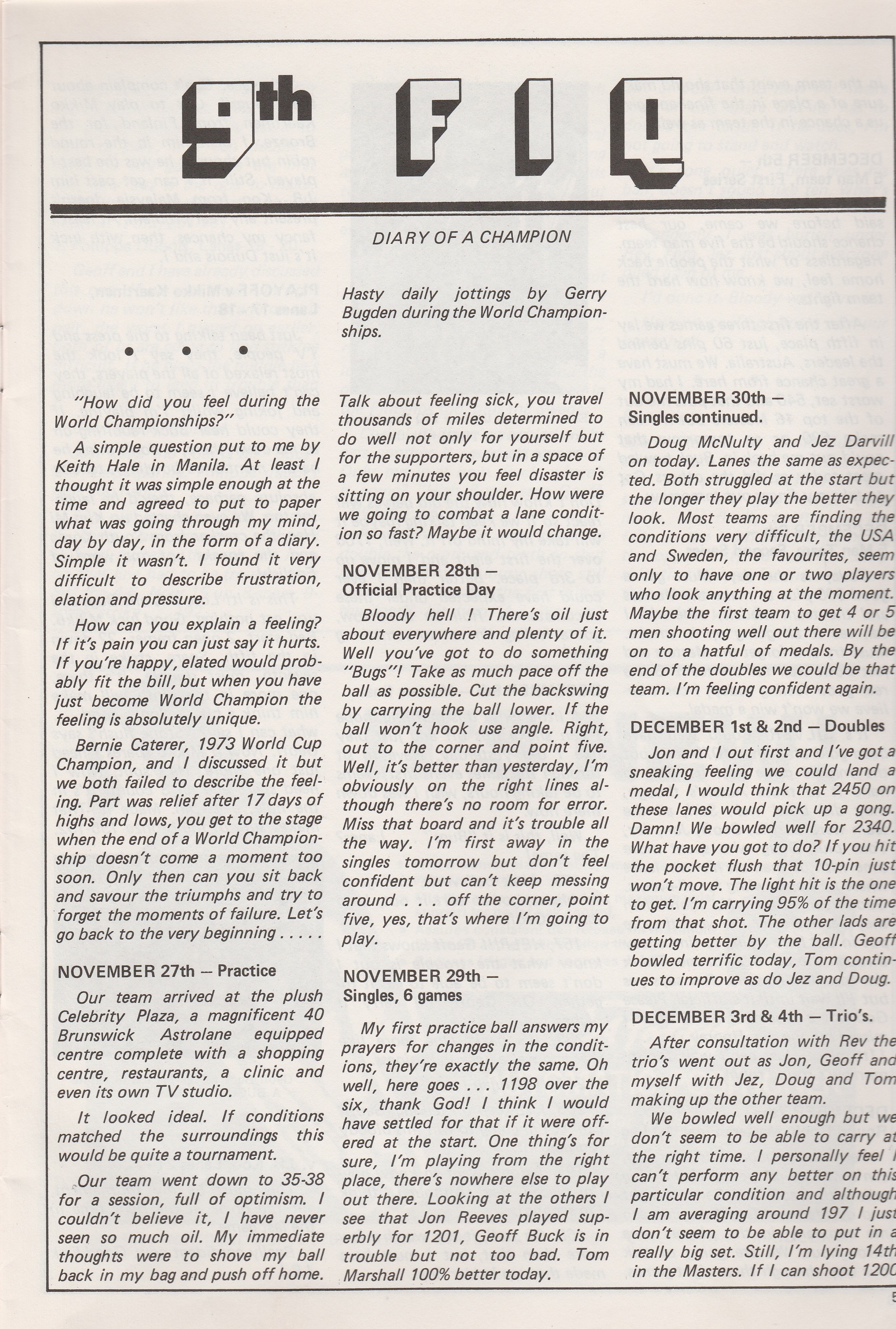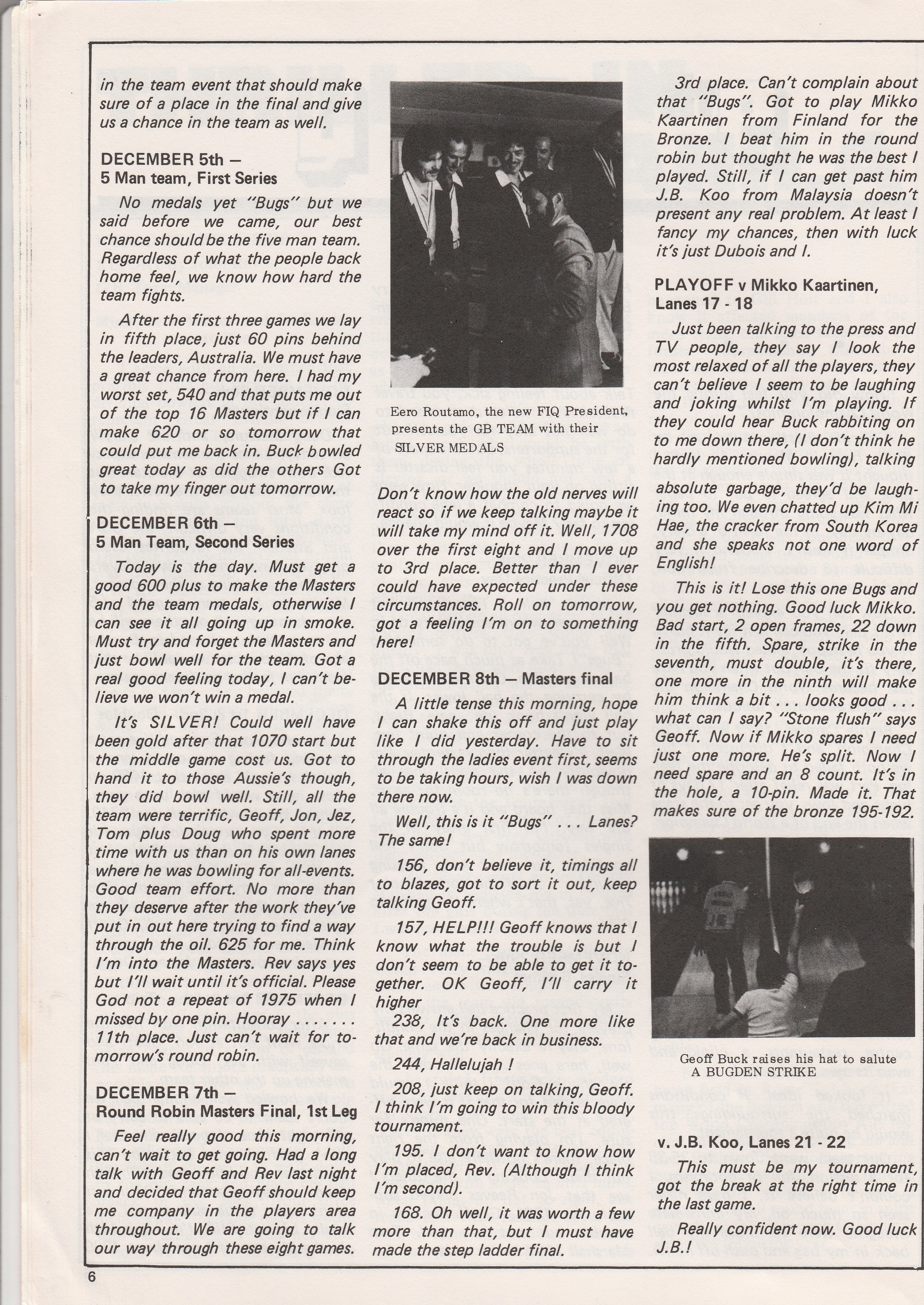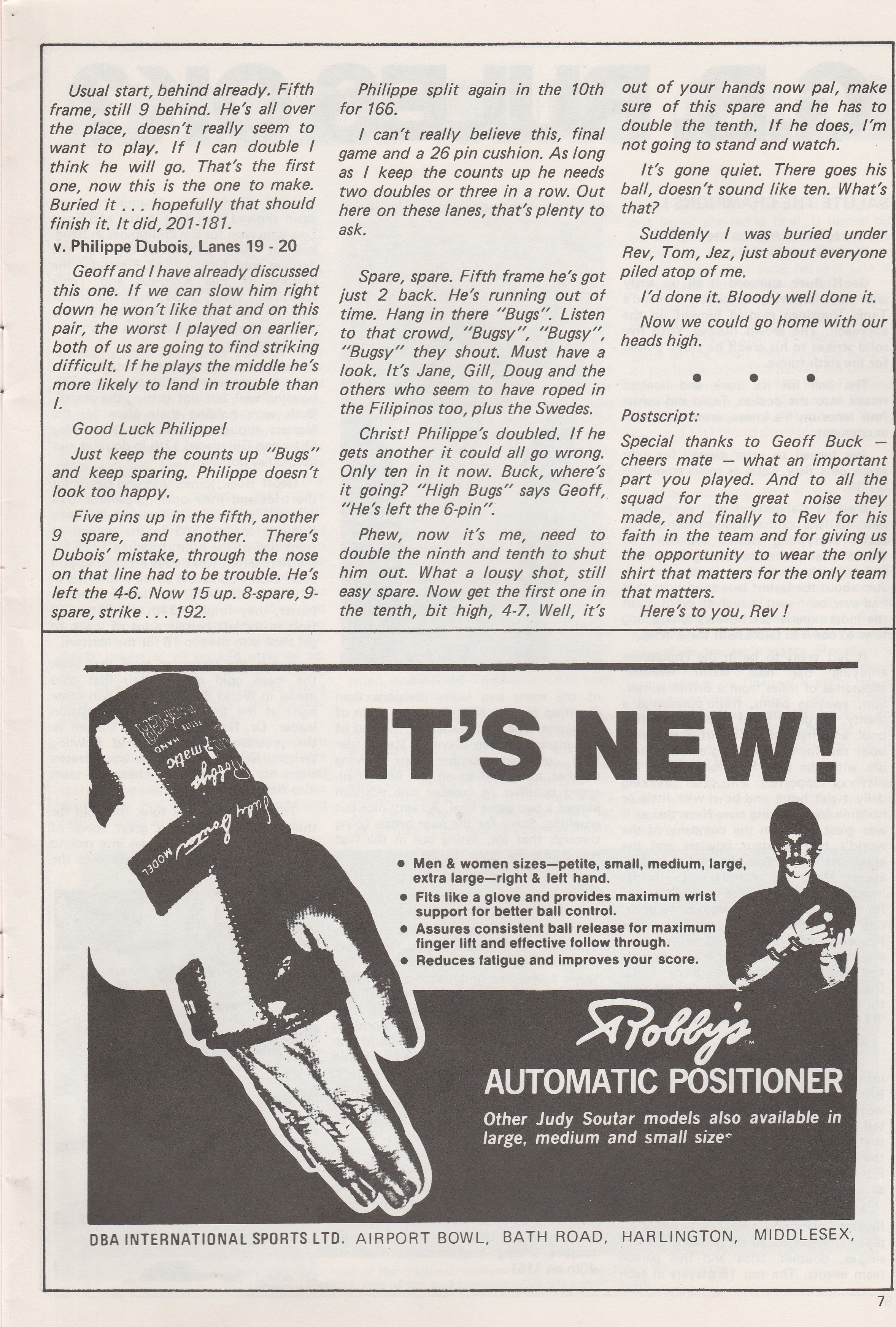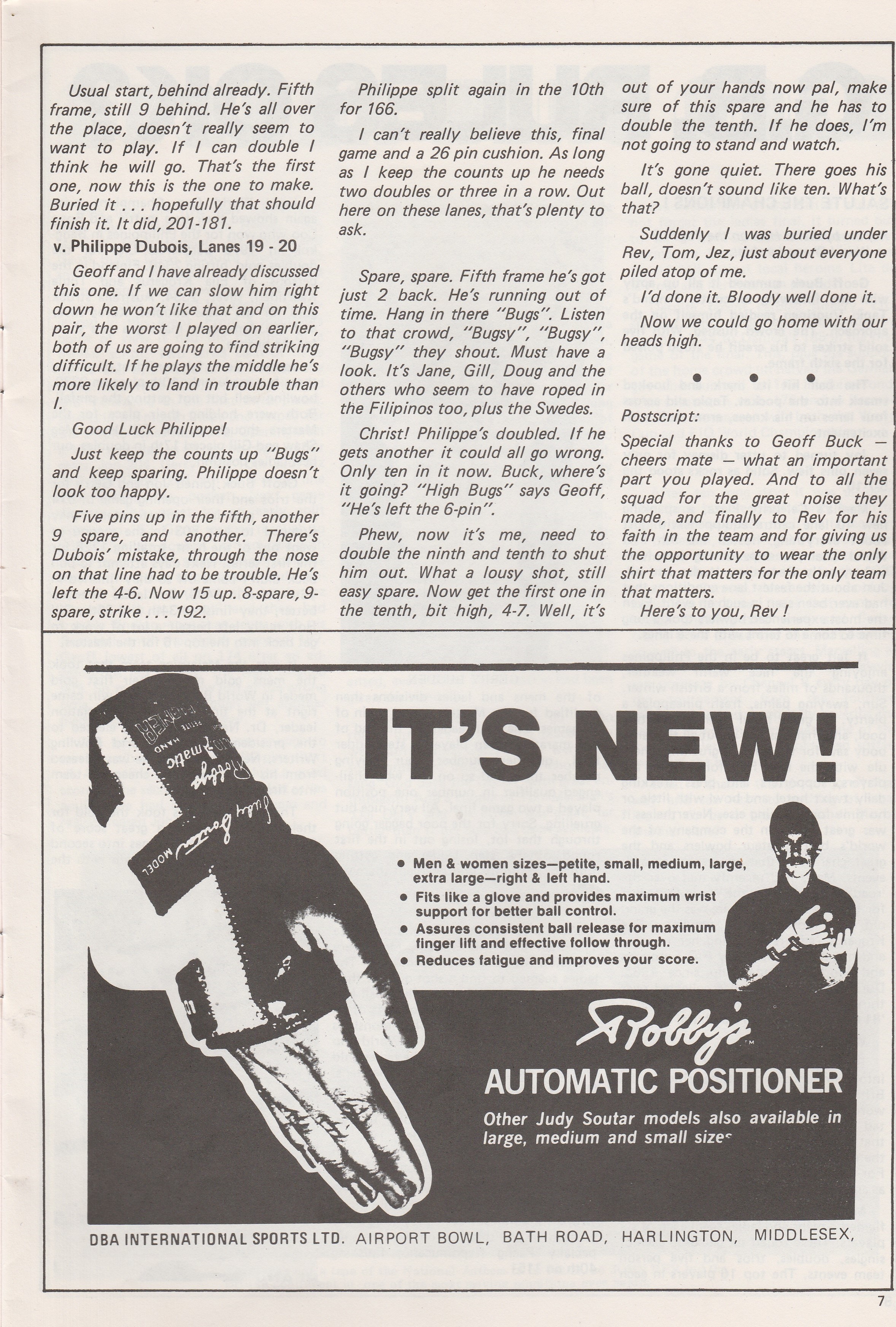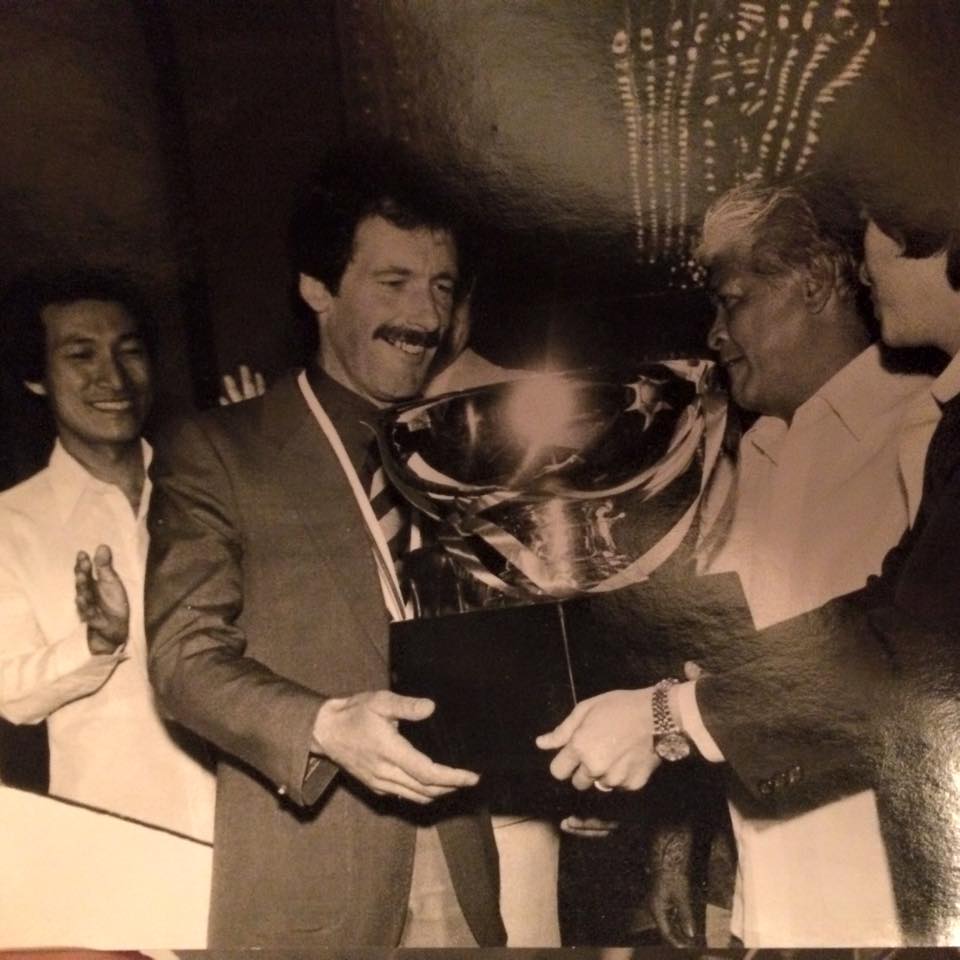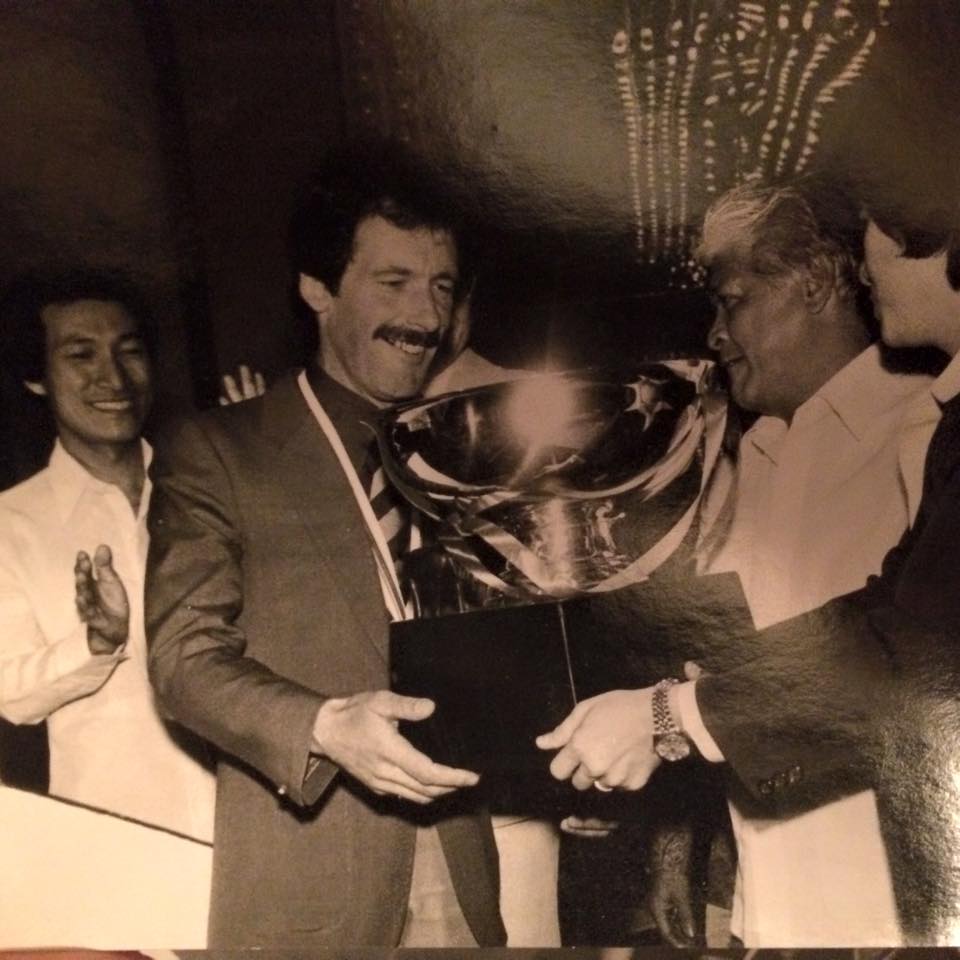 Gerry with his trophy
Gerry Bugden and Nikki Hamilton (Harvey) are to be inducted into the UK Tenpin Hall of Fame, which is kindly sponsored by Storm Products, Inc., through their UK distributors, Bowltech UK.

 TBPA's John Ashbridge, will be inducted in the Distinguished Services division, sponsored by the TBPA.
Nominations were made by each of the ten members of the UK Tenpin Hall of Fame committee and a list was drawn up. The Committee then had access to researched details on each player and a ballot was held to find the final Male, Female and industry names to be inducted in 2018.
The players selected were chosen for their achievements in World, European and Domestic tournaments and for additional honors like World Bowler of the Year and induction into the World Bowling Writers Hall of Fame.
As well as the players being celebrated and honored an industry award for distinguished service was again selected. Since the sport arrived on our shores special individuals all over the United Kingdom have dedicated their time to improving the game and working tirelessly to make the sport better for everyone. From BTBA, YBC officials to tournament organizers these people are the backbone of our sport and make it possible for bowlers to reach for the stars.
So here is a brief run down of the 2018 inductees
Gerry Bugden is the first English male bowler to win an individual Masters Gold medal at the World Championships. He represented England as Adult level and no doubt would have won more medals if his career hadn't been so tragically cut short. Read more here
Nikki Hamilton (Harvey) has had a tremendous bowling career representing England at both youth and Adult level. She has won medals with the England teams in the European championships including a Gold in 2004. He best individual performance was in winning the World Tenpin Masters, televised by Sky Sports, in 2003, against a World class field of mainly male bowlers, no ladies bonus in this one. Nicki is still involved in helping run the BTBA Senior Nationals.
John Ashbridge John started in bowling as manager or assistant manager at Nottingham prior to taking over from Norman Littlehales at Bitterne. Another of John's early jobs was as manager of Bitterne Bowl in Southampton 1981.He was soon made area manager for the South of England under Brian North at AMF Bowling. He was a well respected area manager and was in line to step up to be head of the AMF Bowling centres in the UK when AMF planned to promote Brian North to head European Operations.
John joined Hollywood Bowl at Margate around 1993 and in a few short years was appointed regional manager and was responsible under Richard Cave in the expansion of the very successful Hollywood chain. He was also the Hollywood representative to the TBPA and served as Chairman for some years and was responsible for bringing the Annual Awards & Dinner to the industry. John continued in the TBPA to become the General secretary, a role that he retired from in March 2015. John is now an Honorary Vice-President of the TBPA.
John left Hollywood around 2000 to setup Dunstable and Fareham with Ulle Sahlgren and an investment banker. Then moved on to work for Peter Williams at Number Ten, a chain of centres that were eventually sold mainly to Namco.
John has had a long and distinguished career in many facets of the bowling industry and still has a great interest in Tenpin Bowling and regularly attends the TPBA's meetings.