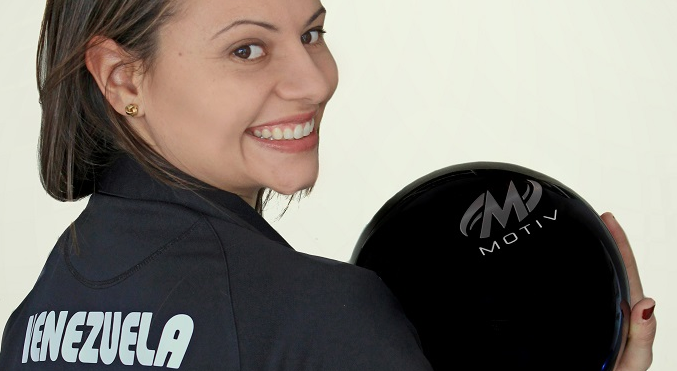 "I am really lucky to be part of this for many years and it is so close to my heart, I never take this for granted, and while this fire within keeps burning and my competitive spirit keeps shining, I will compete until the end."
Venezuela is a country full of natural beauty, to the North are the Andes, to the south is Angel Falls, in the middle is Karen Marcano. She is a multi World medalist and national champion. With her sister, her country and as an individual she has travelled the globe with a smile on her face and fire in her eyes. It was fantastic to catch up with someone we last interviewed way back in the early years of Talk Ten Pin to find out a little of what has happened in that time.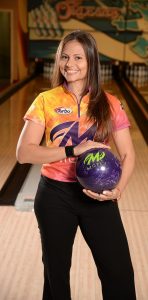 2008 was the last time we spoke to you and your sister Alicia in our first double interview. So much has happened in that time for everyone. What have been your best moments on the lanes in the last 9 years?
I have been blessed for being able to do what I love for a long time. I have had amazing results along the way and I hold them deeply on my heart. These are so me moments that I really catalogue as  the best moments: in 2010 I became Central American Games Champion and Pan American Champion winning on both the Gold medal in the masters final, it blew me away to be the first Venezuelan to take these two titles in the same year.
Something similar happened in 2013 when I won bronze medal in the Masters final in the World Games and two weeks later at the World Women's Championships I won with my sister Alicia a bronze medal in doubles and in team event. Three times World medalist in the same year made me feel very satisfied.
What are you currently throwing?
Right now I am throwing a little of everything: Motiv, Storm, Roto Grip, Ebi and Brunswick.
If you ever got a chance to name a bowling ball, what would you call it, would the colours be Red Yellow and Blue like the Venezuelan flag?
I would call it The Impossible and it would be orange.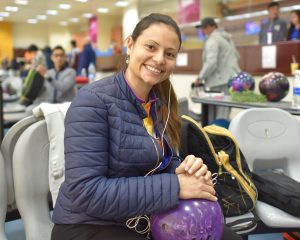 Still a major part of the Venezuelan national team, is bowling doing OK in Venezuela and new juniors still coming through?
Well as a bowling athlete of a south american country (Venezuela), we do not escape the problematic that the majority must face, that is the lack of economic support, for example: we have never had an international coach for any tournament or sometimes we don't have a budget for the uniforms or even to travel, but this lack of resources never stops me from following my dreams. Now, we have a lot of young talent on the men's side, and I hope also nothing stops them from following their dreams too.
Even after so many appearances for your country, do you still feel the excitement like you did when you started out in the sport?
I am really lucky to be part of this for many years and it is so close to my heart, I never take this for granted, and while this fire within keeps burning and my competitive spirit keeps shining, I will compete until the end.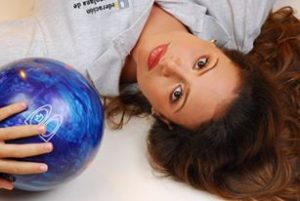 You played in the 2016 PWBA tour, coming 41st out of 148 female players, how was the experience and what did you learn from competing against the best the World has to offer?
I felt as my first time bowling, definitely bowling as a professional is really different than bowling as an amateur, last year I didn't bowl up to my expectations but it was a learning experience, so many good and bad things happened to me during that season and I had to look into it in order to move forward.
I hope to have this year the opportunity to compete again on the PWBA tour. But in conclusion it was definitely a good experience and I encourage every lady to participate in it!.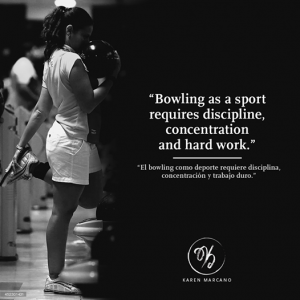 As you know, I have experience of Venezuela and it's culture, part of that culture I have found is keeping fit, all ages in your country have daily walks and all parks have exercise equipment. Has this healthy outlook of your people helped you over the years to keep in shape for the lanes?
As a high performance athlete now, I have been always very focused on having a healthy life style in order to be in shape over the years, being physically prepared is definitely a must before going to the lanes. I still work out 4 to 5 times per week but the intensity has changed. I always watch what I eat but from time to time I really enjoy some sweets.
Bowling came so close to consideration in the Olympics and the sport continues to bang on the door with hope of one day being a medal sport. Being selfish now, what would it mean to you to bowling in the Olympics if it happened during your career?
Bowling and being a part of the Olympics Games, has a lot to offer to the World not only as a sport but also as a positive influence on society. Personally it will be a dream come true and an opportunity to shine in the biggest sports event in the world. It will also be a wide open door to continue connecting people with my values and my passion for the sport.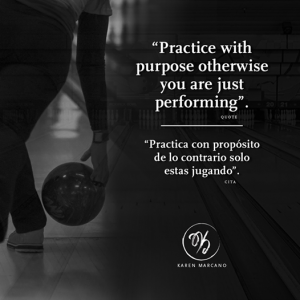 It seems you have been around forever on the international scene yet still young and under 40, What goals do you still have in the sport?
I still have few titles left that I would like to take as an amateur and I'm still running for them, but definitely having the opportunity to build a professional sport career is one of those.
How much bowling practice do you get these days, where do you bowl and what things have you worked on recently? Also, being in a Venezuelan squad with Amleto in it? Does having him there give the whole team a lift due to what he has achieved and pretty much being a Venezuelan living legend?
I practice at least 3 or 4 times a week, and recently I have been working on my timing. Amleto being a member of the Venezuelan Team has always been good news because he is a positive influence for everyone, specially for the young talent.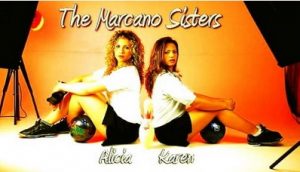 Last time we did a text interview you had not yet visited the UK, Have you managed a short stop in the country on your way to Europe and Asia yet?
I haven't been able but it's been my plan to visit the UK for quite some time, hopefully soon. I would be very excited to have the opportunity to go to the UK and get to know up close its culture.
Looking back on a very successful career already, what advice would you have for your younger self who was just starting out?
My advice would be to be around of those who care deeply enough about you and want you to succeed and also learn how to take advantage from frustration and disappointment to better your game.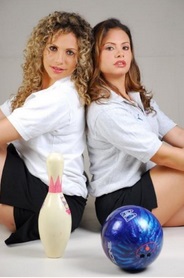 A chance to thanks some people now Karen, Who gets a shout out?
I would like to finish this interview giving thanks to God, to my family, to my husband, to my brands (Turbo Grips, Bowlifi, Genesis Tape) and all those how have supported me along the way. I would like also Thank you Dominic very much for this interview and your contribution to the sport through all the work you do.
You are very Kind. Finally Karen, until the next time, Why should people try bowling?
Simply because you will love it. "It is a simple game to play and hard sport to master". As a game it is fun for the whole family and can be enjoyed at any age . As a sport it improves your concentration, coordination and muscle toning and it promotes a healthier life.