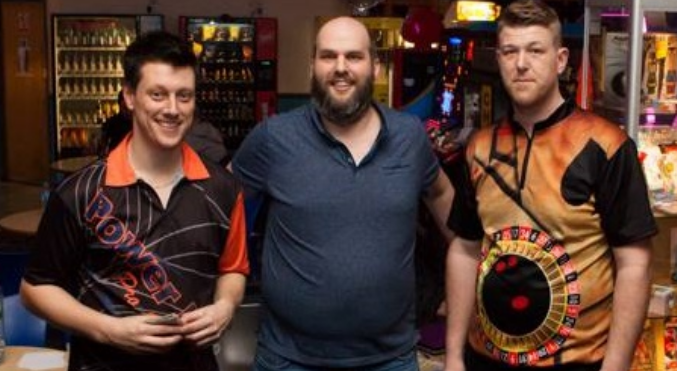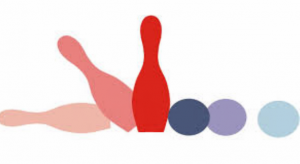 Report by Sarah Hood
In May 2016 the first ever joint BUTBA/BTBA ranking event was held at the Airport Bowl. The event saw the British Universities Tenpin Bowling Association (BUTBA) teaming up with the BTBA to run a joint event with ranking points awarded for both adults on the BTBA tour and ex-students on the BUTBA tour.
In 2017 we decided it went so well we should do it again! So in January, Nuneaton played host to a Doubles tournament with a scotch doubles round robin final format. The first event at the Airport had 22 entries, while Nuneaton secured 38 entries across 2 squads.
In the first squad the teams got off to a slow start with only a handful of 200 games and only two teams making 400, but the pace soon picked up with We Are Shoddy (Jon Langridge and Craig Barrett) hitting 471 in Game 4 and Reece Parker having a massive 286 in Game 5. We Are Shoddy were the only team to break the 2400 mark after 6 games and were closely followed by Louis Voltattorni and Daniel Benzie with 2327.
Squad two saw teams get off a better start than the morning with a 466 from Team Classics (Jonny Whittaker and James Tidd) and 457 for On the Ball Pro Shop 2 (Sam Hannan and Matt Fruen). There were also two 279 games for Daniel Wenner and Damian Gray in games 2 and 3 respectively. In the end the standard was that much higher in squad 2 that the top 10 scratch placings were all from the afternoon squad.
The top 8 scratch teams were selected to progress to the scratch round robin finals with Team Classics in the lead with a massive 2762. Two ex-student teams were also in the running with Fine Whines (Damian Gray and Sarah Hood) just making the cut by 16 pins. The handicap finals were then taken from the remaining teams scores with handicap meaning James Winter and Kevin Brockman qualified in pole position with M & M (Mark Roberts and Mike Southwell) making the cut by just 7 pins.
All pinfall was discarded for the finals with a straight 2 points for a win and 1 for a draw scoring system implemented. Top scratch qualifiers Team Classics started strong with a 218 v 166 win against Fine Whines, while Clewis (Adam Cairns and Frankie Plewis) and Rosey Balsack (Sam Rose and Dan Balsom) managed a draw each hitting 178. Daniel and Leon started badly with a 144 v 227 loss to Hit 'n' Miss (Jeff White and Andy Lessey), however they then sorted themselves out and managed to win each of their next round robin matches for 12 points in total. By the last match Daniel and Leon were neck and neck with Hit 'n' Miss, but a 163 v 193 loss meant Hit 'n' Miss only managed 10 points in the finals, giving first place to Daniel and Leon.
In the handicap finals M & M got off to a great start with a 305 v 228 win over Load of Cobblers (Daniel Birch and Darren Michael). We are Shoddy also took to the scotch doubles format well with a 265 v 191 win over On the Ball Proshop 3 (Michael Rich and Kieron Akehurst). On the Ball Proshop 3 then went on to win their next four matches before losing to James and Kevin by just 1 pin 224 v 223. Despite qualifying in top spot this was only James and Kevin's second win out of 6 Matches, meaning they slipped to 6th place accruing 6 points once all was said and done. Odds and Sods however cruised to the first place spot losing only to On the Ball Proshop 3 in game 3 230 v 274.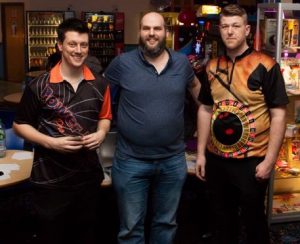 And the full list of winners are:
1st Place (Scratch) – Daniel Wenner & Leon Devlin
2nd Place (Scratch) – Hit 'n' Miss (Jeff White and Andy Lessey)
3rd Place (Scratch) – Clewis (Adam Cairns and Frankie Plewis)
1st Place (Handicap) – Odds And Sods (Graeme Craker and Ben Bizley)
2nd Place (Handicap) – We Are Shoddy (Jon Langridge and Craig Barrett)
3rd Place (Handicap) – On The Ball Pro Shop 3 (Michael Rich and Kieron Akehurst)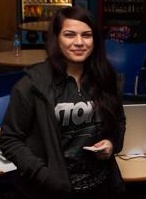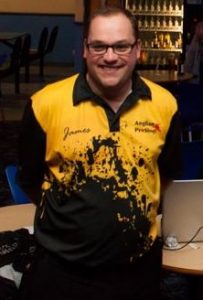 High Average (Male) – 252 James Tidd
High Average (Female) – 228 Samantha Hannan
Most Improved – 192 Michael Rich
High Scotch Game (Scratch) – 279 Rosey Balsack (Sam Rose and Dan Balsom)
High Scotch Game (Handicap) – 319 On The Ball Pro Shop 3
Download or view the full results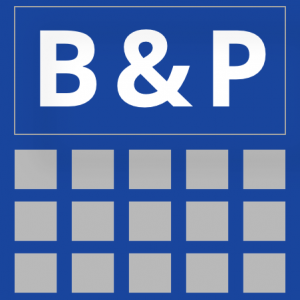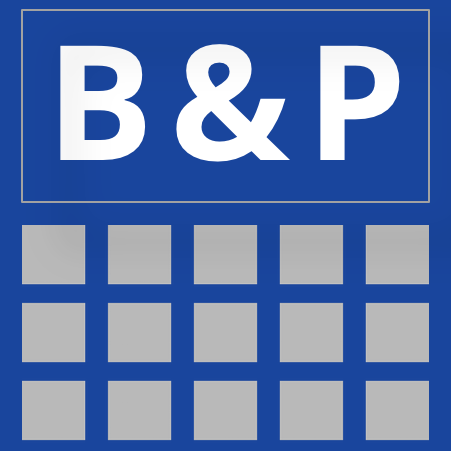 Massive thanks go to the tournament sponsors, B&P Fabrications and Striking Shirts who sponsored additional prizes for the scratch and handicap first place teams. In addition B&P are sponsoring the whole BTBA Adult Tour in 2017, bolstering the pot for the end of season tour standing awards. (A minimum of 6 events are required for qualification for the cash Tour prize and the top positions will be based on points awarded at each player's best 6 events.)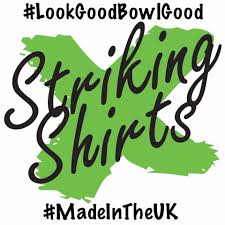 Tour stop 2 – Is the BTBA Nationals at Nottingham – Entry form is here
Tour Stop 3 – is the Lancashire Open at Wigan – You can enter online here
The BTBA Adult tour also has its own dedicated facebook page, where you can keep up to date with all the tour news – just click here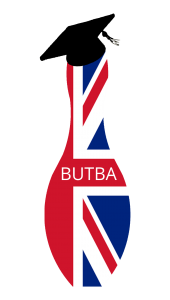 British Universities Tenpin Bowling Association
The main aims of BUTBA are to promote the sport of Tenpin Bowling, to increase participation at student level across the country and to provide an environment in which bowlers studying in higher education can compete fairly and safely.
BUTBA also provide a playing environment for those who have graduated, with recent (or not so recent) alumni being eligible to compete in the ex-student bowling tour, which runs alongside the student one. You do not need to have competed as a student, or have studied at a university with a current student team to take part in the ex-student tour.