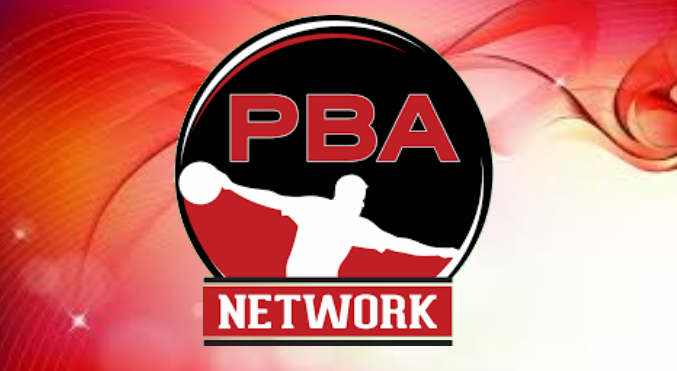 PBA PLAYER, ROOKIE OF THE YEAR VOTING GETS UNDERWAY
Voting will begin Friday among PBA members and veteran bowling writers to select the 2016 Chris Schenkel PBA Player of the Year and the Harry Golden PBA Rookie of the Year. Voting will be open until midnight PST, Friday, Jan. 20.
Player of the Year candidates who finished among the top 10 in 2016 earnings, in alphabetical order, are: Dom Barrett, England; Mitch Beasley, Clarksville, Tenn.; Jason Belmonte, Australia; Tommy Jones, Simpsonville, S.C.; Marshall Kent, Yakima, Wash.; Francois Lavoie, Quebec City, Quebec; Sean Rash, Montgomery, Ill.; Anthony Simonsen, Austin, Texas; Jesper Svensson, Sweden, and EJ Tackett, Huntington, Ind..
The top five players in the rookie class, also listed alphabetically, are: Graham Fach, Guelph, Ontario; Francois Lavoie, Quebec City, Quebec; Danielle McEwan, Stony Point, N.Y.; Anggie Ramirez. Austin, Texas, and Darren Tang, San Francisco.
The winners of the 2016 Chris Schenkel PBA Player of the Year Award, Harry Golden PBA Rookie of the Year, Steve Nagy Sportsmanship Award (selected by PBA players) and the Tony Reyes Community Service Award (selected by a special PBA panel) will be announced during PBA's live Main Event PBA Super Classic on Sunday, Feb. 5, at 2 p.m ET. Winners will receive their awards during a live Xtra Frame videocast as part of the PBA Hall of Fame induction ceremonies at the Grand Casino Resort & Hotel in Shawnee, Okla., on Monday, Feb. 13. Hall of Fame coverage will begin at 8 p.m. ET.
ALMOST PRIME-TIME: DHC PBA JAPAN INVITATIONAL FINALS AIR LIVE FRIDAY NIGHT
PBA's 2017 season gets underway with an almost prime-time special Friday when the five-player stepladder finals of the DHC PBA Japan Invitational air live on Xtra Frame from Osaka, Japan. The five-player finals are set to begin at 10 p.m. Eastern (9 p.m. in the Midwest, prime-time at 7 p.m. on the West Coast).
Leading into the stepladder finals, four eight-game round-robin match play rounds aired live on XF in overnight hours Wednesday/Thursday and Thursday/Friday. Each match play round will be available on demand in Xtra Frame "What's New" section approximately an hour after the live streaming coverage, and shortly thereafter, the segments will be available in the XF archives for fans who prefer a more convenient time to watch.
Xtra Frame subscriptions are available in a variety of packages: three-day ($3.99), 30-day ($7.99) and Xtra Frame Season Ticket (a full-year's coverage at an average cost of $1.25 per week). Subscriptions are available by visiting "xtraframe.tv" and clicking on the "subscribe now" link.
JAKOB BUTTURFF WINS USA TEAM TRIALS; PBA STARS EARN BERTHS ON TEAM USA 2017
Adding an exclamation point to a breakout season of PBA competition, 22-year-old lefthander Jakob Butturff of Chandler, Ariz., won the USBC Team USA Trials Sunday at Sunset Station's Strike Zone Bowling Center in Las Vegas to lead a contingent of PBA members who earned berths on Team USA 2017.
Butturff, who won two PBA Tour titles and a record nine PBA Regional titles during his second year of PBA competition, as the top overall performer across 30 games bowled on five different lane conditions. In the Team USA trials, players are awarded points in reverse order of how they finished in each round (example, first place was worth one point, second place worth two points, etc.) and the lower the points earned, the better. Butturff "led" the field of 169 male bowlers with 59 combined points, well in front of fellow PBA member Marshall Kent of Yakima, Wash. Andrew Cain of Phoenix also earned an automatic Team USA berth by finishing fifth on the overall points list. Other PBA members added to Team USA 2017 by the National Selection Committee, either based on their performances during the trials or based on submitted resumes, were AJ Johnson, Oswego, Ill.; Chris Barnes, Double Oak, Texas; Ronnie Russell, Marion, Ind.; Tommy Jones, Simpsonville, S.C., and Sean Rash, Montgomery, Ill.
Women's Team USA 2017 members who are current PBA members or have won PBA titles (PBA Tour, PBA Regional or PBA Women's Tour) will include: Shannon Pluhowsky, Dayton, Ohio; Shannon O'Keefe, O'Fallon, Ill.; Kelly Kulick, Union, N.J.; Missy Parkin, Laguna Hills, Calif.; Danielle McEwan, Stony Point, N.Y., and Stefanie Johnson, Grand Prairie, Texas.
QUBICA AMF PBA REGIONAL UPDATE: COMPETITION RESUMES JAN. 20-22
QubicaAMF PBA Regional competition in 2017 gets underway over the Jan. 20-22 weekend at South Point Bowling Plaza in Las Vegas with the South Point West Challenge for non-champions, and the South Point member/non-member doubles, both presented by Track. The PBA Central Region also returns to action with the PBA/PBA50 Don Vay Memorial Central Doubles Classic at Legend Lanes in Cuyahoga Falls, Ohio.
The Jan. 27-29 weekend includes the PBA and PBA50 Sands Regency West/Northwest Winter Classic doubleheader presented by Storm at the National Bowling Stadium in Reno, Nev. The weekend also will include a Sands Regency West/Northwest Winter Challenge event for non-champions.
For complete QubicaAMF PBA Regional schedules, rules and entry information heading into the new year, visit pba.com, open the "schedules" tab and click on QubicaAMF Regional Tours to find the event(s) in your area. For more information about QubicaAMF, visit www.qubicaamf.com or, for social media posts, visit http://bit.ly/QAMFSponsorship1.
QUICK NOTES: