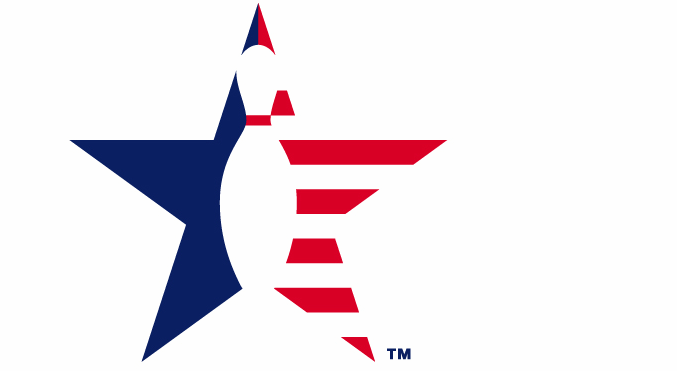 HENDERSON, Nevada – Sydney Brummett of Fort Wayne, Indiana, and Nick Pate of Inver Grove Heights, Minnesota, lead after the opening round of qualifying at the 2017 United States Bowling Congress Team USA Trials.
Brummett rolled games of 288, 230, 213, 245, 194 and 223 at Sunset Station's Strike Zone Bowling Center on Wednesday and leads the women's division with a 1,393 total. Pate used games of 245, 244, 175, 289, 278 and 232 to pace the men's field with 1,463.
The players in the field earn points based on their finishing positions in each qualifying round. The top bowler of the block earns one ranking point, second place earns two points, etc., with the lowest total of ranking points after the five six-game blocks determining the 2017 Team USA Trials champions. Brummett and Pate each earned one point for leading the first round.
Brummett made a run at perfection to start competition Wednesday, firing 10 consecutive strikes before leaving a 10 pin on her 11th offering. She used a urethane ball for the majority of her block on the 35-foot Los Angeles oil pattern in hopes of keeping the pocket in play.
"I was just trying to take it shot by shot and get as many pins as I could," said Brummett, a two-time National Collegiate Bowling Coaches Association All-American at Wichita State. "They played a little flatter today than in practice, so I did my best to keep the ball in play, and urethane seemed to work well for that."
Brummett already has earned a spot on Junior Team USA 2017 from her performance at the 2016 Junior Gold Championships, but she has her eyes set on making her first appearance on Team USA.
"My goal is to make the adult team," said Brummett, who also was a member of Junior Team USA in 2015 and 2016. "It's been a dream of mine since I was little. I'm going to take it a day at a time, hopefully play the lanes right and earn my spot on the team."
Defending Team USA Trials champion Danielle McEwan of Stony Point, New York, finished second with 1,384, and Josie Earnest of Nashville, Tennessee, was third with 1,376. Haley Richard of Tipton, Michigan, and Erin McCarthy of Omaha, Nebraska, rounded out the top five with 1,361 and 1,326, respectively.
Pate, a senior at Midland University, has been leaving his mark on the 2016-2017 USBC Collegiate season and brought that momentum to Sunset Station, averaging more than 243 on his way to the top spot Wednesday.
"My confidence is at an all-time high, and I feel like I'm on top of the world," said Pate, the most valuable player at the 2015 Intercollegiate Team Championships. "To put together a performance on this stage makes me smile a lot because it lets me know I can compete out here. I ended up finding a good look on this pattern during practice yesterday and was able to roll it over into today. I used the right surfaces, right equipment, made a lot of great shots and everything just matched up and worked."
Kenny Ryan of Farmingdale, New Jersey, rolled one of the four perfect games during the men's opening round and finished in second place with 1,454. Chicago's Michael Martell was third with 1,418, Perry Crowell IV of Hoquiam, Washington, was fourth with 1,416 and Steve Smith of San Diego was fifth with 1,409.
Devin Bidwell of Wichita, Kansas, Bryan Hahlen of Greenwood, South Carolina, and Jacob Gill of Albuquerque, New Mexico, also connected for 300 games.
The United States National Amateur Bowling Championships also is being contested during Team USA Trials. The top three amateur men and top three amateur women after Sunday's final round of qualifying will advance to a stepladder finals, which will determine the U.S. Amateur champions. The winners will earn spots on Team USA.
The top three amateurs on the women's side are Brummett (one ranking point), Richard (four points) and Breanna Clemmer of Clover, South Carolina (six points). The top three amateurs for the men are Pate (one point), Ryan (two points) and Martell (three points).
To be eligible for the U.S. Amateur, a bowler must not hold or have held a professional membership (Professional Bowlers Association or Professional Women's Bowling Association) in the preceding year. Also, anyone who has won a professional title (regional, national or senior) as a professional is not eligible to compete as an amateur.
Competition continues Thursday at 11 a.m. Eastern with the second round of men's qualifying. BOWL.com's BowlTV will provide wire-to-wire coverage of the event.
A minimum of 12 men and 12 women will join Team USA 2017. The top four men and top four women at the 2017 Team USA Trials, based on ranking points, will earn automatic spots, while two additional men and two additional women will be selected by the National Selection Committee from the pool of players that competed during the week at Sunset Station.
The National Selection Committee will select a maximum of five men and five women for the team based on submitted resumes from Team USA or Junior Team USA members within the last 10 years or those in the top 25 in earnings during the 2016 PBA Tour season and top 25 in points during the 2016 PWBA Tour season.
For youth competitors, Junior Team USA 2017 will consist of 12 boys and 12 girls. The top four boys and top four girls at the 2017 Team USA Trials, based on ranking points, will earn automatic spots, while two additional boys and two additional girls from either the 2017 Team USA Trials or 2016 Junior Gold Championships will be selected by the National Selection Committee.
They will join the six boys and six girls who already earned their spots on Junior Team USA 2017 through qualifying at the 2016 Junior Gold Championships in Indianapolis.
For more information on the USBC Team USA Trials and U.S. Amateur, visit BOWL.com/TeamUSATrials.
United States Bowling Congress
The United States Bowling Congress serves as the national governing body of bowling as recognized by the United States Olympic Committee (USOC). USBC conducts championship events nationwide including the largest participation sporting events in the world – the USBC Open and Women's Championships – and professional events such as the USBC Masters and USBC Queens.
Founded in 1895, today USBC and its 2,500 state and local associations proudly serve more than a million members. USBC is headquartered in Arlington, Texas, working toward a future for the sport. The online home for USBC is BOWL.com.
2017 USBC Team USA Trials
At Sunset Station's Strike Zone Bowling Center, Henderson, Nev.
ROUND 1 – TOP 20
(Position, name, hometown, six-game total)
MEN
1, Nick Pate, Inver Grove Heights, Minn., 1,463.
2, Kenny Ryan, Farmingdale, N.J., 1,454.
3, Michael Martell, Chicago, 1,418.
4, Perry Crowell IV, Hoquiam, Wash., 1,416.
5, Steve Smith, San Diego, 1,409.
6, Devin Bidwell, Wichita, Kan., 1,385.
7, Justin Carl, Albany, N.Y., 1,383.
8, Matt Russo, Millstone Township, N.J., 1,365.
9, Jakob Butturff, Tempe, Ariz., 1,359.
T10, Andrew Hall, Westborough, Mass., 1,358.
T10, Mike Wolfe, Floyd Knobs, Ind., 1,358.
12, Bryan Hahlen, Greenwood, S.C., 1,354.
13, AJ Johnson, Oswego, Ill., 1,350.
T14, Calvin Au, Daly City, Calif., 1,349.
T14, Gregory Young Jr., Viera, Fla., 1,349.
16, Collin Smith, Huron, S.D., 1,347.
17, John Janawicz, Winter Haven, Fla., 1,342.
18, Brandon Novak, Chillicothe, Ohio, 1,338.
T19, Brandon Biondo, Carpentersville, Ill., 1,330.
T19, Briley Haugh, Faribault, Minn., 1,330.
T19, Jacob Kersten, Clarkston, Mich., 1,330.
WOMEN
1, Sydney Brummett, Fort Wayne, Ind., 1,393.
2, Danielle McEwan, Stony Point, N.Y., 1,384.
3, Josie Earnest, Nashville, Tenn., 1,376.
4, Haley Richard, Tipton, Mich., 1,361.
5, Erin McCarthy, Omaha, Neb., 1,326.
T6, Breanna Clemmer, Clover, S.C., 1,303.
T6, Sarah Lokker, New Baltimore, Mich., 1,303.
8, Kelly Kulick, Union, N.J., 1,302.
9, Kayla Crawford, Silvis, Ill., 1,290.
T10, Shannon O'Keefe, O'Fallon, Ill., 1,286.
T10, Stephanie Schwartz, Racine, Wis., 1,286.
12, Kayla Johnson, Washington, Ill., 1,266.
13, Giselle Poss, Montgomery, Ill., 1,262.
14, Jessica Mellott, Lauderhill, Fla., 1,258.
15, Missy Parkin, Laguna Hills, Calif., 1,254.
16, Michelle Crews, Hoover, Ala., 1,252.
17, Stephanie Zavala, Downey, Calif., 1,244.
18, Caitlin Cunningham, Honolulu, 1,243.
19, Megan Kelly, Dayton, Ohio, 1,241.
20, Ashlyn Herzberg, Wichita, Kan., 1,238.