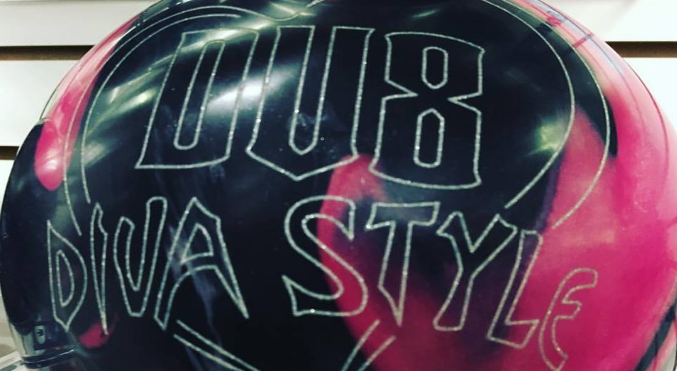 Show your Diva style in 2017

The sky blue/pink/black Diva Style combines the proven Diva core with a Composite Pearl coverstock formulation resulting in impressive performance for a variety of bowling styles on medium oil lane conditions. Diva Style is a serious performance ball that offers outstanding shelf appeal and plenty of attitude on the lanes.
Available January 17, 2017
Ball Motion
All Purpose.
Lane Condition
Ideal for Medium Oil.
Ball Maintenance
To reduce oil absorption and remove dirt from the surface of the ball, clean your ball with a cleaner designed for reactive bowling balls after each session.
Warranty
Two years from date of purchase.

Part Number 60105883

Core Type Diva

Coverstock Composite Pearl

Finishing Steps 500 Siaair / Crown Factory Compound

Weights  10-16 lbs.

Asymmetrical Diff. 0.001 @ 15 lbs.

RG Min 2.516 @ 15 lbs.

RG Differential 0.052 @ 15 lbs.

Hook Potential Low (10) 210 High (225)