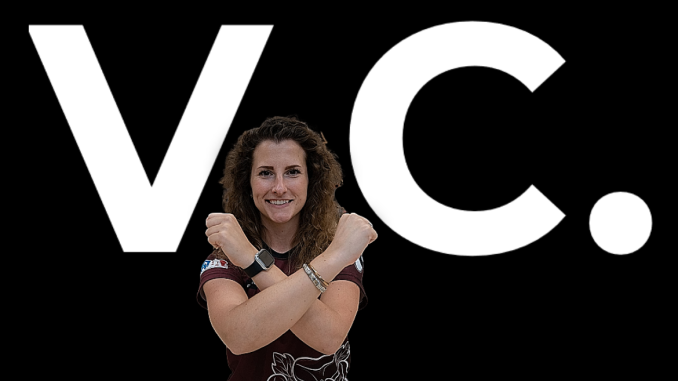 Flying high in the USA and flying up the all time UK Tenpin Hall of Fame rankings. The future is looking bright for England's Verity Crawley. The British Tenpin Bowling Association just last week, voted her the 2022 Bowler of the Year.
Time to catch up with the award winner before she heads into the new Professional Womens Tour in 2023.
Congratulations on winning the BTBA Bowler of the year award for 2022. Obviously happy?
Thank you very much. I am extremely happy! I was not expecting the award, knowing that I've not bowled anything in the UK for a few years. So it's amazing to see that what I'm doing over in the US is seen by everyone in England. Thank you to everyone who voted for me.
A good year on the PWBA tour, nine top 12 finishes and cashing ten times. How did you feel the season went for you?
It sounds pretty good when you look at it like that! It is often easy in the moment to want more and feel like it wasn't good enough. But when I look at the bigger picture I realise how good of a season I had. Yes, I missed out on a few shows, I was very close. But that's the takeaway, I was so close. I was really consistent week in and week out. I really enjoyed bowling and in the end that's the most important thing. So it was a great season and I am excited for 2023.
New season coming up soon, what's new in your game for 2023?
I feel like I'm always working on something, so in a few months my answer will probably be different! I did a thorough review of how my season went and created a list of things I believed I needed to work on. I've structured my practices to allow me to work on those things. Doing that really helps me stay focused and on task. Right now, I have been working on my angles and release. I often create too much left to right angle on the lane, due to my body angles. So my goal is to be better at that in 2023 as well as feeling more confident in rolling the ball.
Your social channels continue to grow and now an army or supporters, fans and students behind you in all events. Guessing this gives you a big boost?
It certainly does. There are days when I do not feel as motivated to workout or I don't feel like posting on social media. But then I read a message or a comment from someone and I get this reminder of why I do what I do. I'm thankful to have created a special online community on Patreon to help people learn more about the sport and the behind the scenes of my life. I have found an array of people who have picked up a bowling ball again after a few years because they watched one of my videos and that honestly makes me so happy.
Top 10 now in the UK Tenpin Hall of Fame and certain to be inducted very soon, what would it mean to you to join the greats of the UK sport?
It would be an absolute honour. Not something I ever imagined would be possible. I just want to continue doing what I love!
You got to lace up for your country again in the IBF Super Worlds last year. Congratulations on being back in the England squad for 2023 also.
Thank you! There is no feeling like representing your country and I hope I get the opportunity to do so again soon.
Finally Verity, we all wish you well in the coming season as you continue to fly the flag for our country. Now you are finally an established professional bowler, Is this everything you thought it would be?
It's more. I never imagined I would be doing this. As a young girl, I wasn't very aware of professional bowling. All I used to say about my future is that 'I want to keep bowling'. So to those of who your love the sport, stick with it, you have the possibility to take it to the highest level.