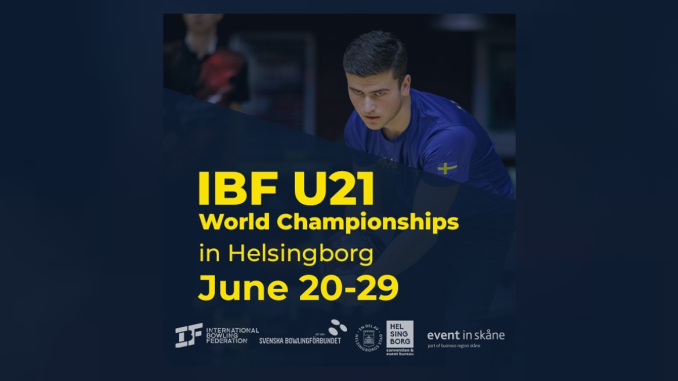 20th to 29th June 2022 in Helsingborg, Sweden
World member federations were invited to send four male and four female athletes to participate in Singles (Four athletes), Doubles (Two Doubles), Team (One Team) and Mixed Team (Two Teams). Traditional Scoring system will be used across all World Championships formats.
Read full event format details here
Live scoring here – Live Streaming here – Results here
---
International Reports

Home advantage maybe?
You can be sure the best young players on the planet will be in Sweden and this could well be the most exciting championships ever seen. Bold statement but fair maybe. Tomorrows stars will be seen today or at the very least during these championships.
Looking no further than the home nation themselves. Sweden at all levels are strong but at youth level they can be special at times. A small country compared to others but a history in European and World bowling unmatched. Their team will be one to watch. All the zones will be sending amazing talent and if you are a fan of bowling, this event is the one to follow this month.
Participating Countries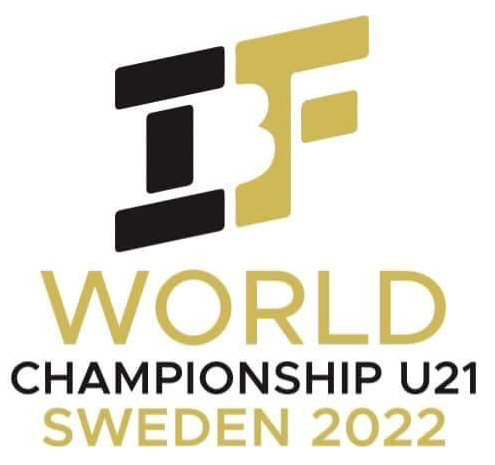 Global greats will be found
So who will be the other teams to watch out for?
Well in reality, we could see shocks or we could see established countries on top. The USA will be challenging as always, as will Korea, The Philippines and Malaysia from Asia, Finland, England, The Netherlands and France could be among the medals as could Colombia, Peru or Costa Rica. Not forgetting the likes of Australia and even the little Island of Malta who could hold a few shocks.
Almost ready to go
We only just got links ourselves a day or so before the event begins and Strikecloud page not showing anything a day before the event. Streaming is back but on Sporfie again and live scoring and results links now available to share globally. The Swedish know how to run events though and put on a show and all information will be available via our links. Official practice today and teams all on the lanes and getting settled for the start tomorrow. Who is excited?
WOMENS SINGLES – And we are off….
Squad 1 of the women singles got underway on Tuesday morning and Puerto Rico making an early move as Zoriani Reyas fired games of 216,215,224,204,232 and 225 to lead with 1316. Second was Sweden's Nora Johansson with 1277, third was Colombia's Sarah Duque with 1250.
The second squad saw some amazing bowling from Singapores, Collen Pee with games of 224,216,259,248,254 and 208 for 1409 and into the overall lead. Second was Germany's Franziska Czech with 1277 and third to Slovenia's Alja Bergauer with 1265.
Scoring went down towards the end of the third and final squad and scores still unavailable on the official website. When we did learn who made the last 16 we found Singapore's Tay on top with 1445, and Pee in second with 1408, Purto Rico's Reyes in third with 1316 and Malaysia's Addini in fourth with 1302.
Through to the last 16 included Sanes, Puerto Rico, F Czech, Germany, Johansson, Sweden, Martin, USA, Bergauer, Slovenia, Kim,Korea, Varano, USA, Duque, Colombia, Gonzales,Colombia, Halttunen, Sweden, Luyi, Singapore and finally the cut on 1229 with Gella from The Philippines.
MATCHPLAY – Its Malaysia, USA, Singapore and Puerto Rico through

Two groups of eight in a seven game round robin but only the top two from each would go through to the semi finals. Play-off required to split the top three MAS A. Addini (199), USA V. Varano (153), SLO A . Bergauer (122). and in the second group Singapore's Coleen Pee winning seven out of seven to go through but another play-off required PUR Z. Reyes defeated SWE N. Johansson (238 – 228).
MENS SINGLES – Time to start Scoring

It was all going so well in Sweden until the last squad of the day and a major issue with the connections knocking out the scoring for a period and meaning an extended delay in results from the womens singles. Hopes high on Wednesday morning for a much smoother day. Bowlers always adapt though to whatever happens.
A note coming from Sporfie stated – NEW UPDATE: While the root cause of the technical disruption is being investigated, we have disconnected our streaming from the scoring system. As a result, live streams will have no score for the time being. That is to allow the games to progress on schedule. We are in talks with the scoring system provider and the Center to try to restore the full functions of the service.
All back to normal and the squad ended without a hitch and some amazing bowling first from Beverdam from the Netherlands shooting the first perfect game and landing in fifth at the end with 1357. Taking the lead though was Bae from Korea with 1388 including two 279's. Second was Dahlgren from Sweden with 1365 and fourth was Norway's Brentbrat with 1365 also.
The second squad saw a new leader and it was Azriq dfrom Malyasia with a fine 1433 as American Ingallis placed second and second overall with 1368. Others going well included American Salinas with 1362 and Germany's Purps with 1360.
Squad three of the day and America looking strong as Robage joins the party with a 1402 followed by Purto Rico's Burgos in second with 1379 and Irizarry in third with 1367. One squad to go on Thursday and the excitement was mounting.
The saying is saving the best until last and this was true of squad four as the scoring pace went up a few notches and Sweden's Carl Eklund smashing in games of 268,223,268,258,258 and 279 for a massive 1554. Second was Finland's Ahsokas with 1434 and third was Sweden's Illhammaer with 1433. The high scores did not stop there, Czech Republic's Jelinek and England's Taylor both over 1400. The top 16 cut landed on Norway's Brentebart with 1365 and insdie the sixteen were Two Finns, Two Koreans, Two Americans. Three Swedes, Two Puerto Ricans, one English, Malaysian, Singaporean One Chech and One Norwegian.
MATCHPLAY
Two group of 8 again but only four and the two from each would advance and after 7 tough games it was Sweden's Eklund through easily with 18 points and Play-off required MAS A. Azriq advancing with (237), and SGP R. Toh (214), NOR V. Brentebråten (205) out.
In the other group it was Korea's Bae out in front on 18 points but another tie and SWE R. Ilhammar 258 defeated SWE O. Dahlgren 214 to advance.
WOMENS DOUBLES
France were out in front after the first squad on Friday with 2096 ahead of Singapore with 2073, Malaysia with 2046 and Mexico with 2045. The second squad was no as high scoring overall but Singapore were the exception with a 213 average 2137 and into the overall lead, second in the squad was Colombia with 2039 and third going to Malaysia with 2001. Finland with 2074 were the pick of the final squad and slotting into third behind SIngapore and France. USA went well and into 9th overall an qualifying. The cut landing on England in 16th with 1961 despite a final game of 156. Missing out by just five pins were the Czech Republic.
MATCHPLAY
Two groups and only four from 16 would advance. Singing in SIngapore as both teams topped group 1 with 18 points and out went Korea, England, USA Colombia and the two Malaysian teams. Group 2 saw France through easily with 15 points and a tie for second between Sweden, Finland and USA on 12 points. Sweden though on the rolloff.
MENS DOUBLES
Saturday started with the first of four squads and might be the highest at the end thanks to some stellar bowling from first Finland who rolled not one but two 300's games and not leading at the end as Korea also rolled a perfect game, smashed a 246 average ten game haul of 2462 ahead of Finland's 2347. Singapore in third with 2320 and Canada fourth with 2291.
Squad three and just Singapore 2 making any attack on the leaders and placing fifth at the end with 2304 followed by Australia 1 with 2248 and Pureto Rico 2 with 2234.
2296 was the top score in the last squad and good enough to make 6th overall behind Korea, their team mates in second and Finland and two Singapore teams ahead of them.
Making the top 16 in 16th place were Malaysia 1 with 2216 a 221 average.
MATCHPLAY
The Men were back in the after noon and the same two group matches and two through from each. Booking their places in group 1 were Korea and Malaysia and in the group 2 it was Sweden and The Phillipines advancing to the finals.
WOMENS TEAM
Ten games and exciting right at the top as Puerto Rico topped the list with 2115 followed by Mexico with 2101 and USA third with 2058. The cut landing on Thailand with 1707. Sixteen through from just nineteen teams so sadly we said goodbye to Iceland, Scotland and Austria.
MATCHPLAY
Seven games again in the last 16 to find two teams from two groups. Going through in group 1 were Singapore with 16 points and Sweden with 15 points and in the group 2 it was The USA and Korea both with 15 points.
MENS TEAM
Two squads and ten games baker style awaited the men on Sunday afternoon and England rolling back the years and showing what they are capable of by leading the with 2236 followe by The Netherlands with 2219 and USA third with 2214. The cut landing on Iceland with 2071 and a special mention for little Malta who we tipped to watch out for, the small nation in 9th.
MATCHPLAY
In what looked like a tough group The KIngdom of Saudi Arabia showed they were force by making the final with Australia on 15 points in group on and joined by a strong and unbeated in the seven games USA with 21 points and the Czech Rebublic with 15 points and a tie with Singapore but winning 226-220 in the roll off.
---
Home Nation Reports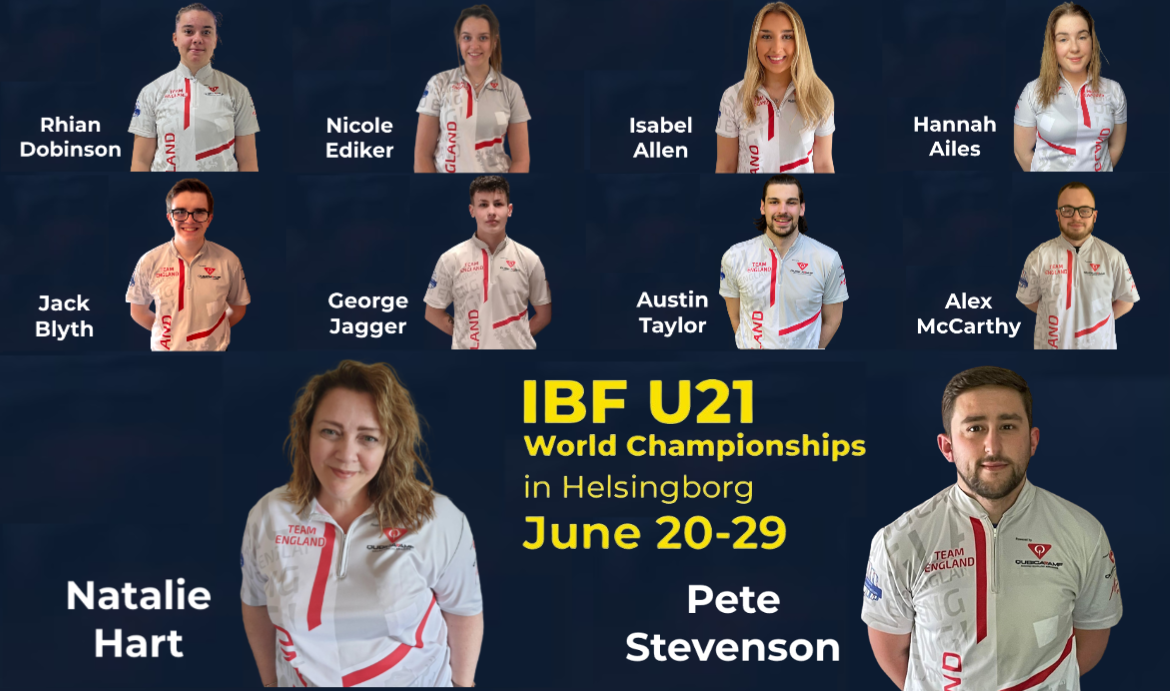 England
England are fielding an exciting squad in Sweden with two that reside in the USA and playing on the Collegiate tour. Rhian Dobinson and Isabel Allen will be joined by Nicole Ediker and Hannah Ailes for the girls and Austin Taylor joined by three players from the English county of Yorkshire, Jack Blyth, Two hander Alex McCarthy and George Jagger who just last week, out performed the Team England adults in the European Men's Championships in Finland.
Team England Social media here
SINGLES
Rhian Dobinson and Hannah Ailes up first for Engalnd and after a shaky start both got into a rhythm and posted scores of 1157 for Rhian in 10th and 1081 for Hannah in 18th. Next up was Nicole Ediker and Isabel Allen and hopes were high for a top 16 placing. Nicole with 1145 Isabel 1166.
The boys were next up over two days and starting with Alex McCarthy and Jack Blyth. Alex starting stead and improving then smashing in a 279 and ending with 1280 in 12th place. Jack hitting a 230 along the way to 1127 in 28th. Onto the final boys squad and we saved the best till last as Austin Taylor crashed into the top 16 finals with 1419 and George Jagger a very good 1313.
Matchplay time and Austin came very close to advancing with 12 points but two close games cost points but overall a solid performance with 1513 total pins and third in the group.
DOUBLES
Isabel Allen and Nicole Ediker up first for England in the second squad of the day and both not stringing the strikes but making plenty of spares meant they were not challenging for a top 16 place with 1863. Next up Rhian Dobinson and Hannah Ailes who started brightly but faded. when all seemed lost they found a spark and raced back into the cut only to hit a final game of 156 and a nervous wait to find out the were the cut in 16th with 1961 and advance to Sunday's Matchplay group round.
A bright start from Alex and Jack faded towards the end of the block and the strikes were drying up. Both ket going to log a score of 1925. George and Austin up next and just could not break the big games and plenty of spares then spoiled by splits and less strike gave them 1988 at the end.
TEAM
What a performance for the English men, Started well but behind the early leaders but ground out the scores to rise to the top by the ninth game and finishing the job with a 2236 to lead the World into the last 16 group matchplay round.
MVP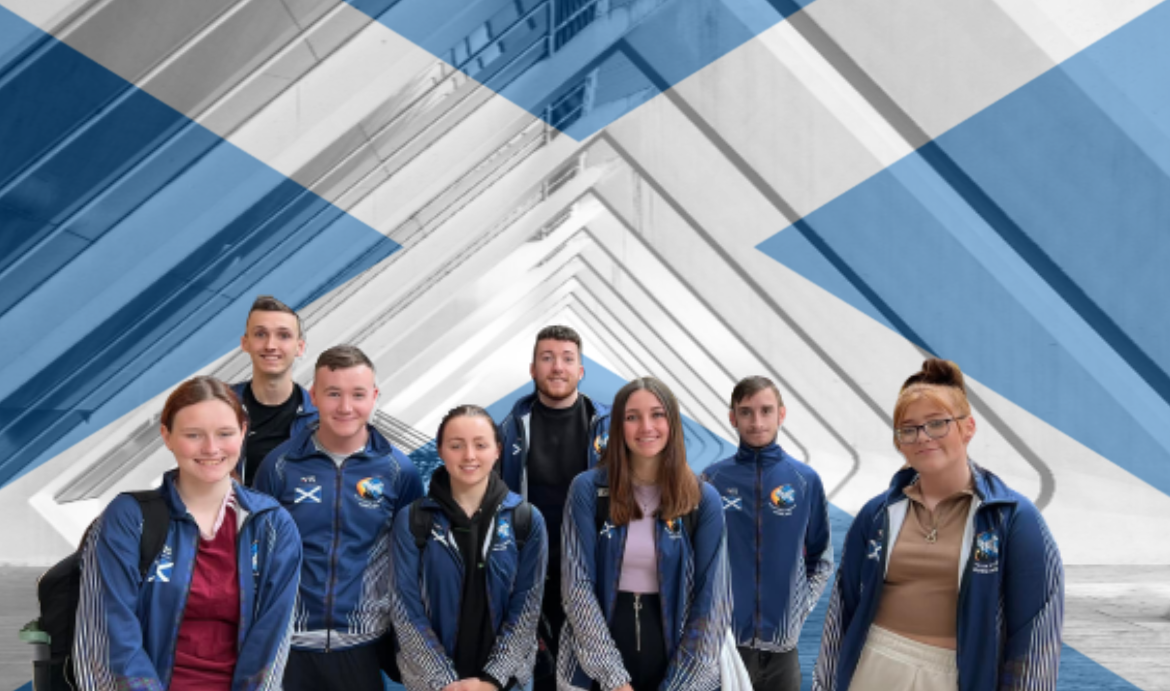 Scotland
Scotland field a young group of exciting players including for the Boys: Euan Coote Chris Thomson-Nairne Marc Shields Callum Carver
Girls: Amy Addison Rachael Buchanan Kelsi Cuthbert Melissa Ainslie
SINGLES
Girls – Rachael Buchanan and Amy Addison were first up for Scotland in squad one on the girls Singles and 951 for Rachael in 27th and Amy just a place behind in 28th with 870. the second squad saw Melissa Ainslie in 27th with 956 and Kelsi Cuthbert in 28th with 944.
Boys on Wednesday and some exceptional bowling from Chris Thompson-Nairne with a fine 1309 in 13th place and Euan Coote in 23rd with 1185. Marc Shields and Callum Carver completed the singles with Marc on 1036 and Callum on 859.
DOUBLES
Not the best day at the office for the Scottish ladies as they placed 41st and 42nd with 1497 and 1450. Hope will be high for the boys doubles on Saturday.
A mixed bag for the Scottish men as one team was close to the cut after two squads with 2132 but the other someway behind with 1574.
TEAM
Scotland's Men had a stead set and as high as 231 in game two, the Scots ending in a very respectable 21st with 2004.
MVP
---
Results
Results will appear on the official website here
Live scoring here – Live Streaming here
---
Schedule