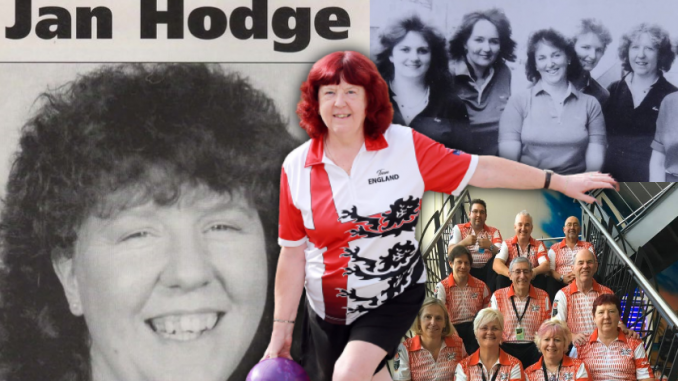 Jan Hodge has gone up against more UK hall of famers than most. Over he long career she has faced the like of Pauline Buck, Judy Howlett, Gina Wardle and then Kirsten Penny, Lisa John, Jo Cundy and more. Wins in both adult events and later senior events and wearing the national shirt for both has Jan as one of our longest serving national bowlers and still a danger in the senior ladies fields.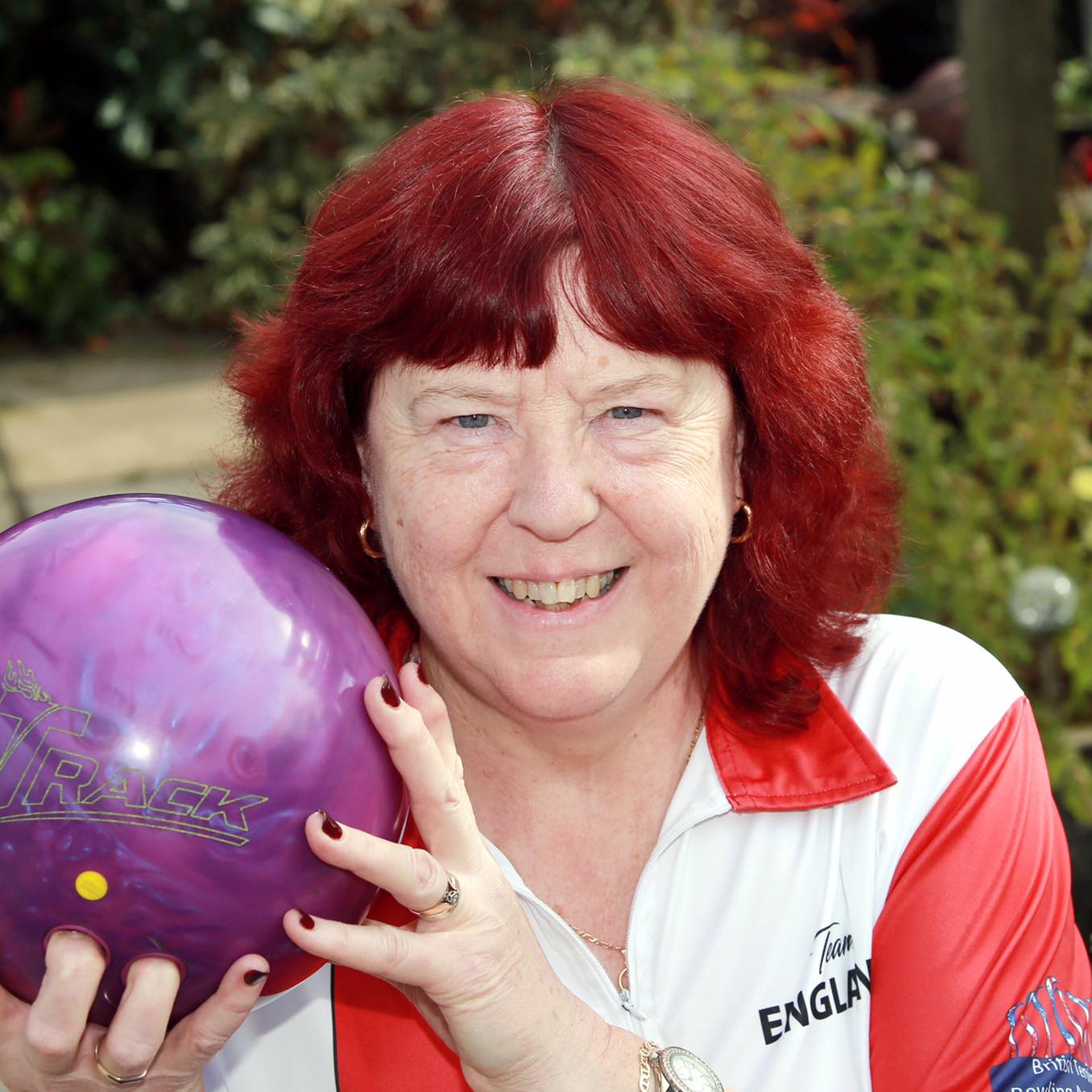 Where did it all begin for you in bowling and why did you take it up as a sport?
I first went bowling at Lewisham with a youth club I belonged to when I was 17. It was all a bit of fun at first until I found out a friend of mine was playing in a league. I turned up on Sunday night to see her and starting going out with the control clerk. I then met Keith, joined the guys and dolls league and the rest is history.
Were you self taught at first or did you get help to improve?
I didn't have any actual coaching for the first couple of years but then Pat Blaber took me under her wing and bowling became a lot more serious and I trialled for London County.

Improve you did under this guidence and winnings a singles in Streatham in 1982 and PTBA at Wolverhampton in 1983. What do you remember of these wins and the fantastic competition at that time?
Streatham, I believe, was when I won the Classic division of the Ladies Pioneer tournament and I still have the trophy. However, Wolverhampton was the most memorable as it was the first time there had been a ladies division in the Scratch Bowlers Club. My last game was against the famous Gina Wardle but unfortunately the tele-scores were not working on our lanes (this was in the days of manual scoring!!!). We had a great game and I came out winning 236 -235 and won the event.
Later the decade, three more PTBC wins and win at the BTBA Nationals in Blackpool in 1988. What were the balls of choice back then?
I am pretty certain that I had a burgundy coloured white dot. There wasn't a lot of choice around then, the majority of us only carrying one bowling ball!
The Seniors starts to finally become a thing and from 2006 you are soon in Team Britain. Proud to wear the National shirt?
My very first senior triple crown was in Liverpool, at the tender age of 51, and I was extremely nervous. Didn't play my best but came home with a few medals and was very proud of wearing my national shirt, still am..
A regular feature now in the National team and medals galore in Triple Crowns. You have bowled with and against many amazing UK bowlers over the years. Which have impressed you the most?
I think that maybe I was a few years too late onto the circuit as at the time it was Meg Shaw, Judy Howlett, Goldie Castle, Shelagh Leonard, Jane Virot and of course a young Pauline (Smith) Buck doing all the damage.
When I found my feet, I was having to contend with Jo Harries, Nikki Harvey, Gemma Burden and Kirsten Penny to name but a few! Not an easy task but I think I gave them a run for their money!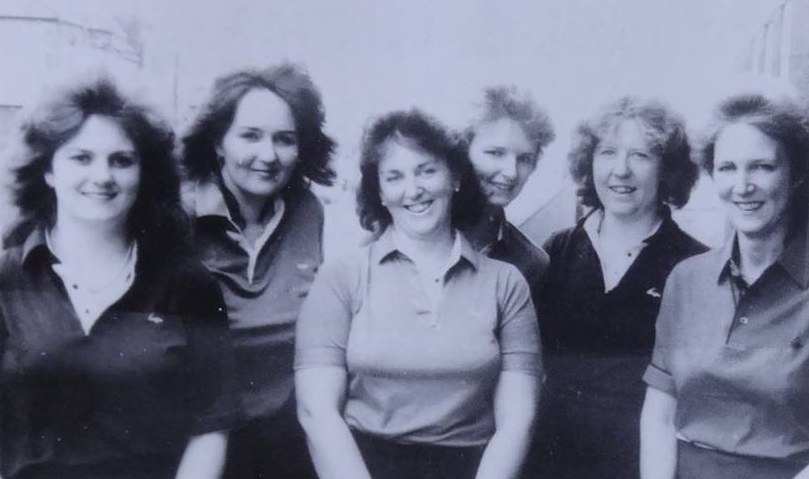 You have had lots of doubles partners for Britain and England, which did you feel you bowled best with?
Although I have bowled with several people over the years, my one true partner, friend, supporter and shoulder to cry on was the wonderful Jan Steiner. We played together for many, many years both in doubles and in Counties and I miss her greatly.
Recent years now and the Pandemic hits and all of a sudden we are not even allowed out. Bowling grinds to a halt and a big change to life. How did you deal with the downtime?
Luckily, we have a garden so a lot of the good weather time was spent out there. I also managed to complete several jigsaws and, of course, always had Keith to talk to.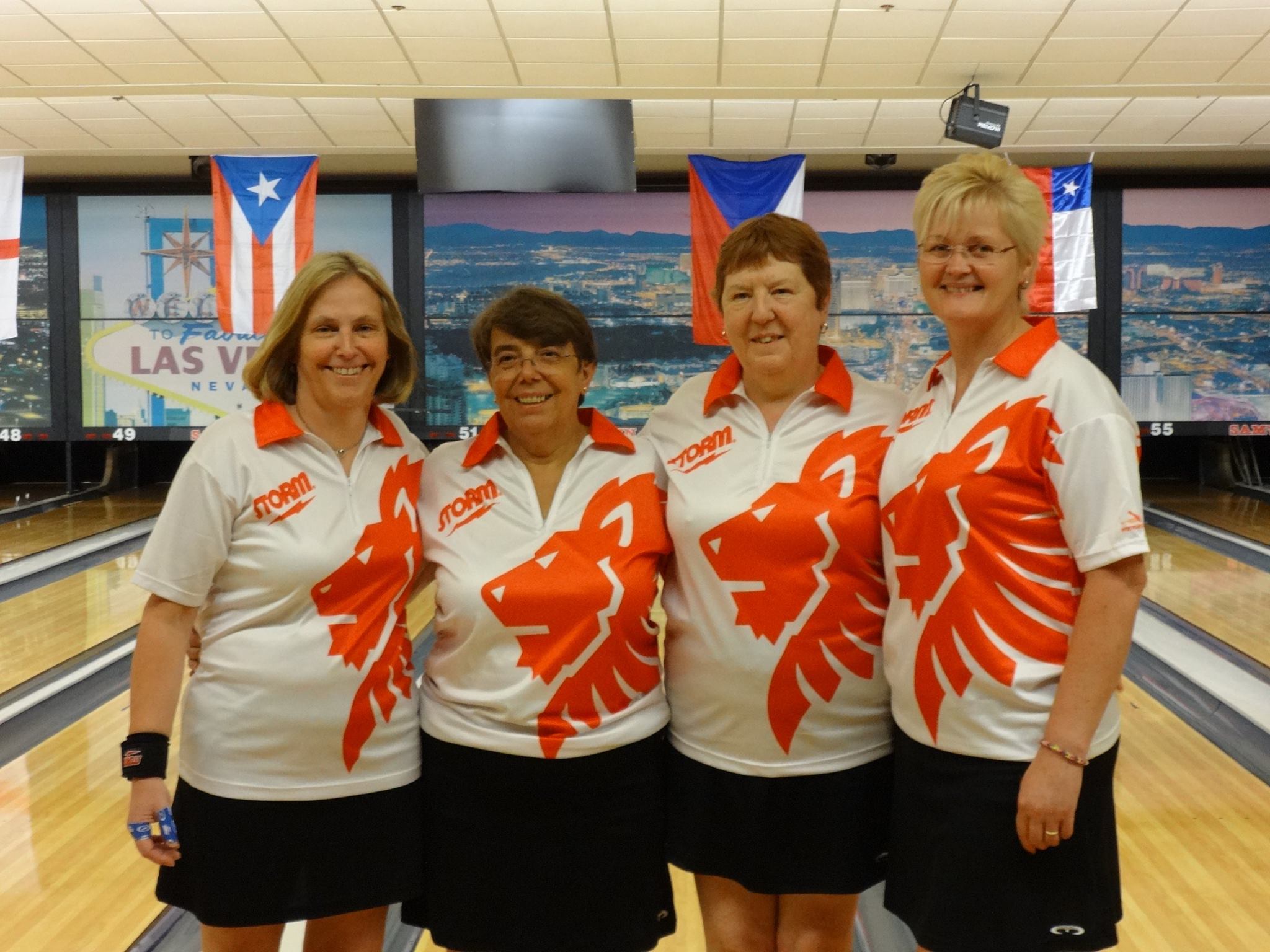 Things open up and you are back and in the Senior Team England side after the trials. How did you get matchfit and how much do you practice?
Keith and I are very lucky as we travel to Bugsy's at Cliftonville on a weekly basis. We are allowed in before the public so would like to give a very big thanks to Jo and Richard Lampkin, Kevin Plewys and all of the staff at the bowl.
We have also been very fortunate to have Eric Harvey as our coach, our friend and to kick us up the backsides when needed. We also go to Romford and play their nifty fifties which allows us to play for as long as we want for around £8.00 each.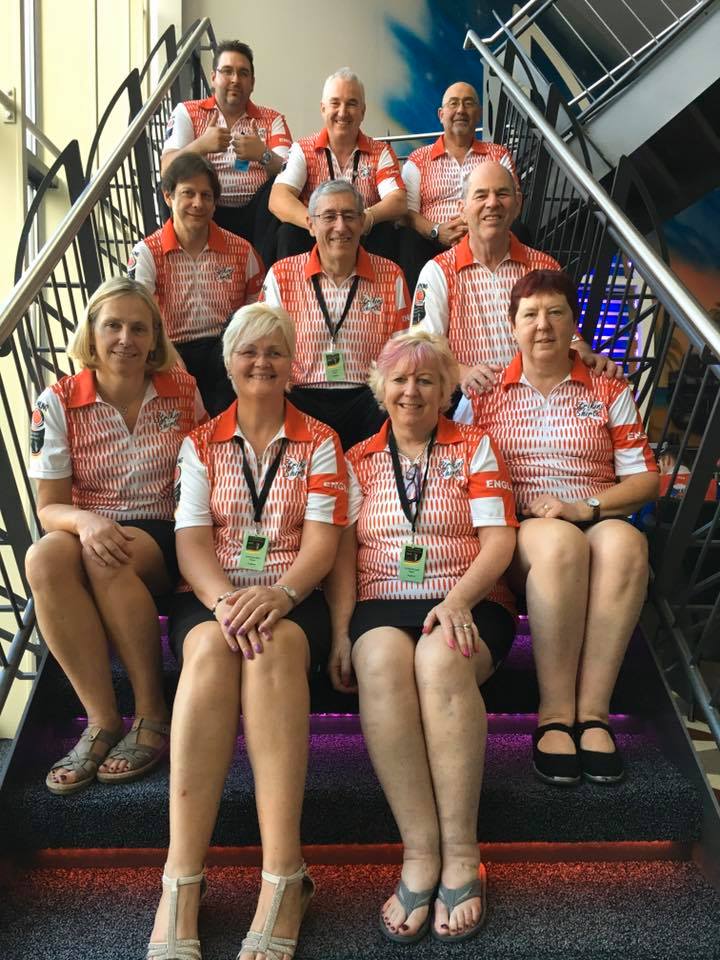 Next up the Senior Triple Crown in Ireland. What is most enjoyable about this tournament?
It will be great to see all the wonderful players that compete for their respective countries after the terrible times we have all gone through but mainly for the genuine friendship across the nationals and a good old knees up at the end of the weekend.
After everything you have won and things you have done in bowling Jan, which mean the most to you?
I am always very thankful for having many chances to represent my country both as an adult and now as a senior. However, playing the ESBC in Copenhagen in 2015 with Sandra Boswell as my doubles partner, was a great tournament. We played in the very first doubles squad of the tournament and managed to hang on, as there was a full week of squads, to 1st place winning the gold medal.
I also made the masters there and finished second. Much to my surprise I was given an ETBF silver medal, I believe the first senior lady to receive one.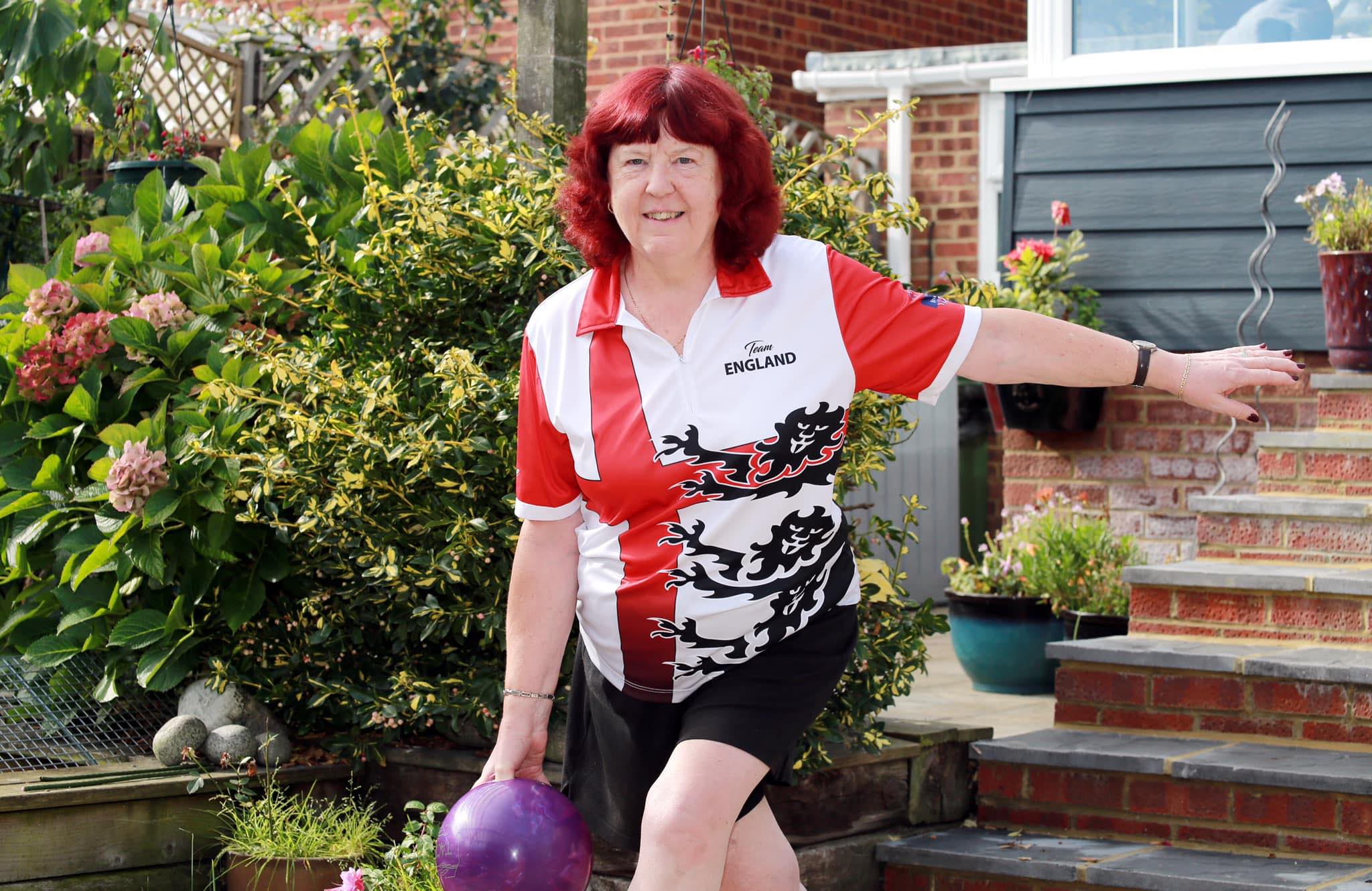 When you are not on the lanes or in a bowling centre what other things do you enjoy doing?
I love being in my garden and pottering around but also like to bake occasionally and do my jigsaws. I catch up with relatives when I can and like to entertain when we get a chance.
All those trips around the World and in Europe and many by car, what music gets played and the singing along to?
We have a random mixture from T Rex to Bette Midler (Keith's favourite), The Who, Robbie Williams etc. A very varied selection, I sing along and Keith has to listen!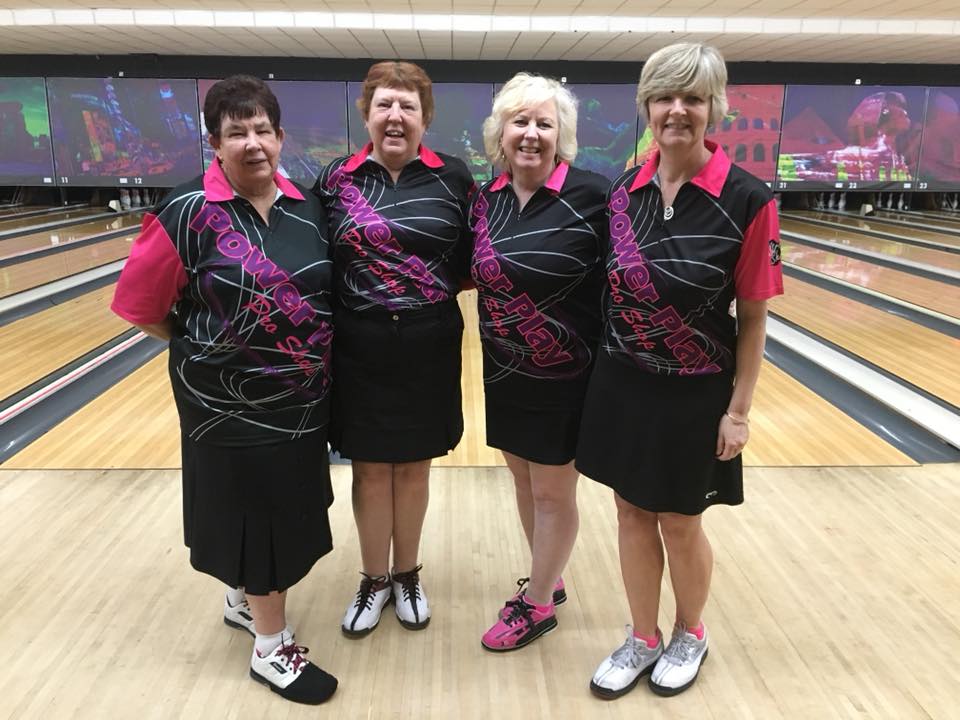 You are one of a few that have come right through the sport from the PTBC/NST days to the tours of today. How does competition differ from those earlier days?
I think, nowadays, that sometimes too much emphasis is given to how much can be won and not the reason we are playing especially to represent our country. Fortunately, Keith has been my only sponsor. If I had thought about how much it cost me to play I would probably have stopped years ago!
Bowling, for me, has always been to try and get to the top and represent my country which I am very proud to have done. I do think that those of us in the seniors have a far more enjoyable time when playing as you are surrounded by people who love the sport but also enjoy being with their fellow competitors.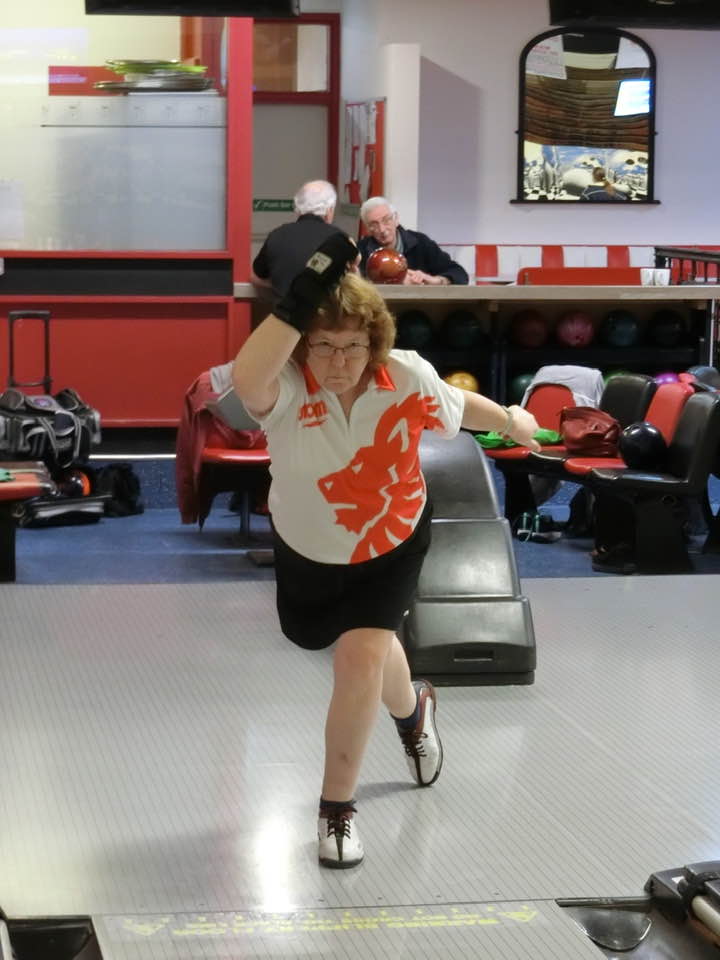 What goals do you still have for yourself in the sport?
I would love to qualify for another European Championships and also Worlds, if chosen.
Finally Jan, You have been an amazing servant of our sport and a role model for other seniors. For that we thank you but now you have a chance to thank people for helping your bowling career, who gets a shout out?
I have to start with Pat Blaber and Jane Virot who helped me along the way in my early career. Also, to Brian (Buzz) Morrison who measured me for my first bowling ball.
A big thanks to Ron Hoppe, in conjunction with Alex Hamilton, who helped to sort out my drilling and Alex who continues to make a wonderful job of drilling my equipment.
A very, very big thank you to Eric Harvey, my coach, and to his wife Lin for letting him spend Wednesday mornings coaching us.
The biggest thanks go to Keith, my long suffering and very supportive husband without who I wouldn't have achieved any of what I have.