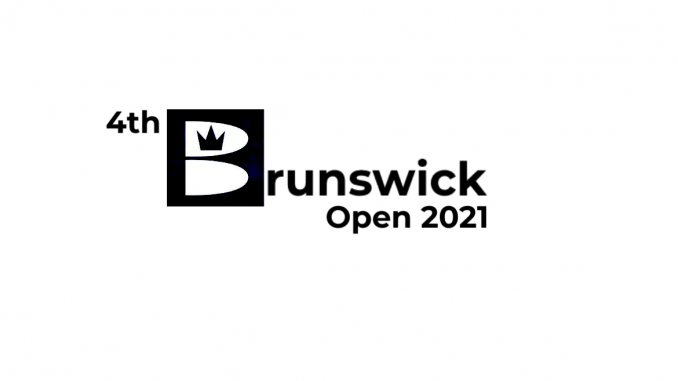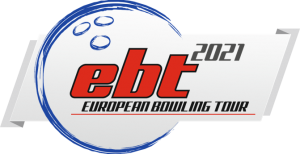 EBT Silver Event
The EBT rolled into Wittelsheim in France at the 36 lane Cristal Bowl. Players competing for a total prize fund of 41.410 Euro and top prize of 7000 Euro.
Reports

Going into the final day of qualifying it was Denmark's Dan Oestergaard-Poulsen leading the field with a massive 1533. In second and rolling a perfect game was Sweden's Anna Andersson with 1470 including bonus and 1422 scratch. Third was another Swede Rasmus Edvall with 1443. Also in the top 10 at this point were Mark Jacobs, William Svensson, Janin Ribguth, Christopher Sloan, Arnar Jonsson, David Barak and Carl Eklund.

NEW LEADER on Saturday and it was Kény Billaut on home soil, shooting a fantastic 1573 and a 262 average after games of 268 268 258 265 236 278. New entries into the top 10 included Finland's Roosa Lundén the top female with 1508 (1460) and a perfect game from Dutch star Jord van Weeren and 1501 placed him 4th. Italy's Nicola Pongolini with 1500 and Finland's Jesse Kallio joining Anna Andersson and Robin Persson from Sweden making up the ten.

Desperado saw four more advance as Anthony Azemard (FRA), Tim Stampe (DEN), Védran Delandhuy (FRA) and Callum Simons (ENG) made it through.

The finals had some incredible bowling starting in step one as Dutchman Nick de Gelder fired 299 212 256 and 300 for 1067 ahead of Valentin Saulnier in second with 1032 and Chris Sloan third with 964.
Step two and the Frenchman Valentin went one better taking the block with 1045 as Dutchman Mike Bergman placed second on 1036 and Finland's Jesse Kallio third with 1027. Two 300's in the round coming from Italian Antonino Fiorentino and Dutchman Nick de Gelder.
Step three saw Mike Bergmann from the Netherlands take pole position with 1064 as Belgium's Mats Maggi was second with 1009 and Dutchman Nick de Gelder still going strong in theird this time with 1000. Through also was Carl Eklund (SWE), Robin Skans (SWE), Antonino Fioentino (ITA) and Iceland's Arnar Jonsson.

Final step four saw 2 game matches and making it through to the quarter finals were Mats Maggi vs Carl Eklund and Arnar Jonsson vs Jessie Kallio. It was Sweden and Iceland making it to the final and Youth bowler Carl Eklund vs the more experienced Arnar Jonsson. Two games later it was a memorable first EBT win for the Swedish star with games of 244 and 258 for 502 as Arnar shot 245 and 213 in reply.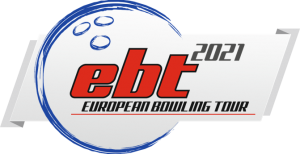 Results
Results will appear on the official website here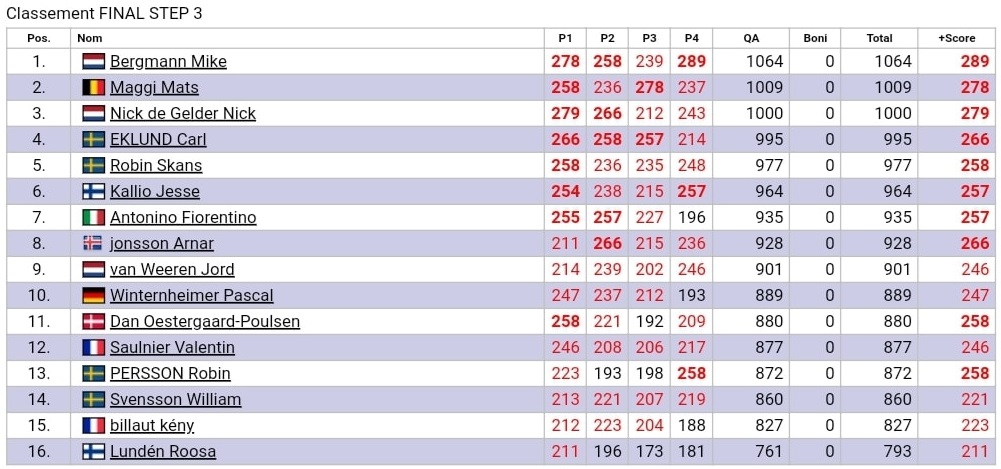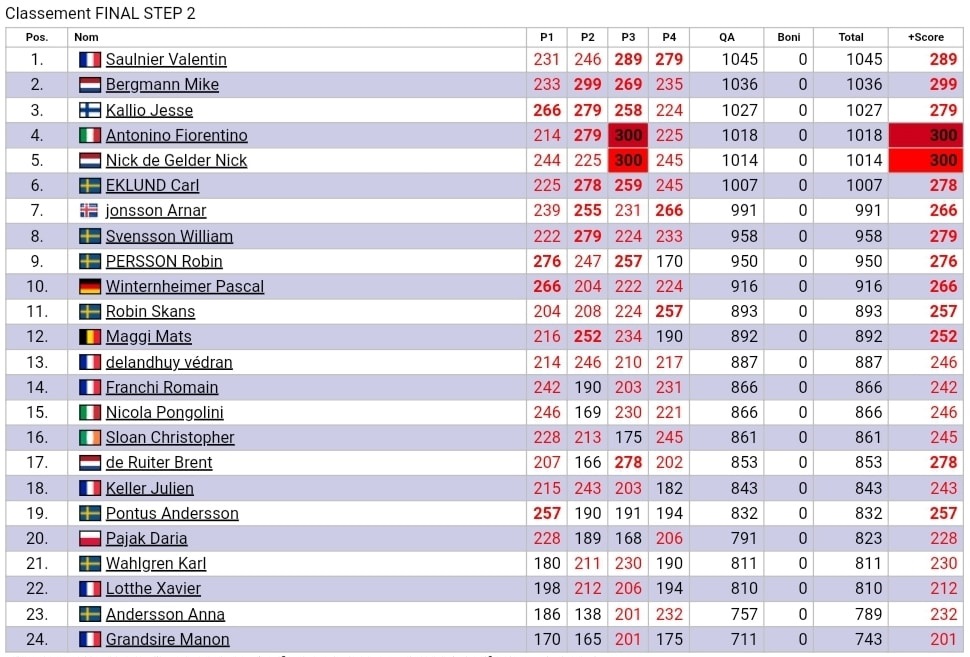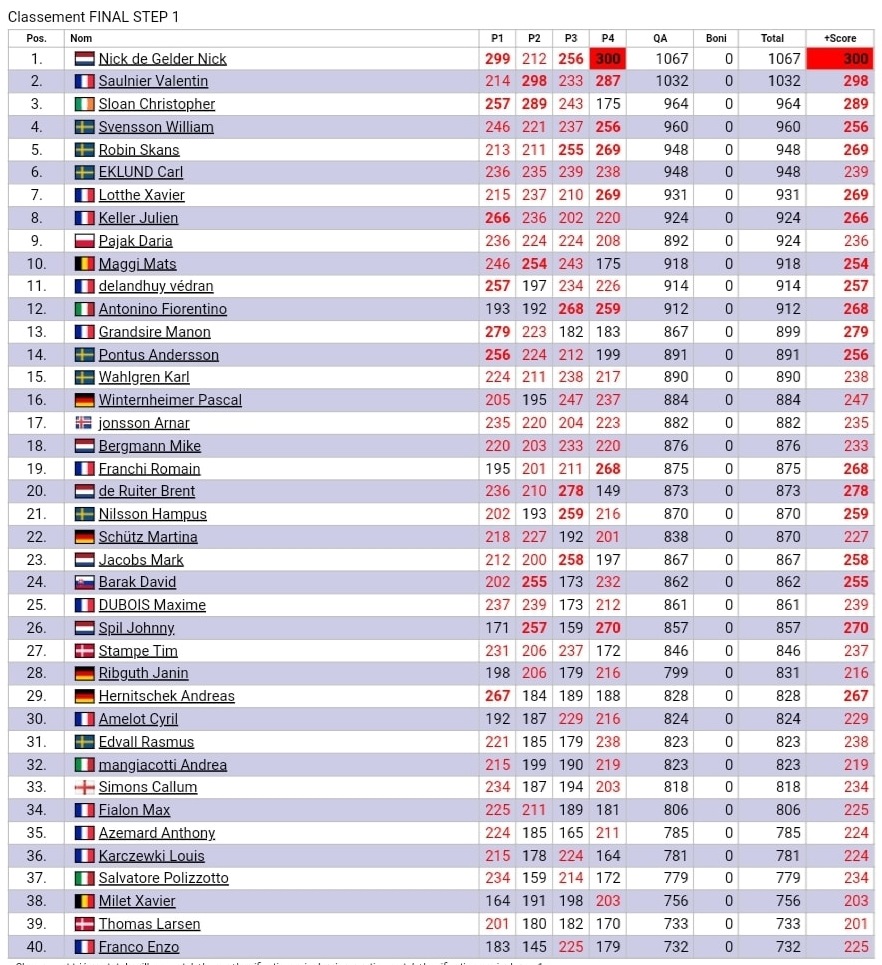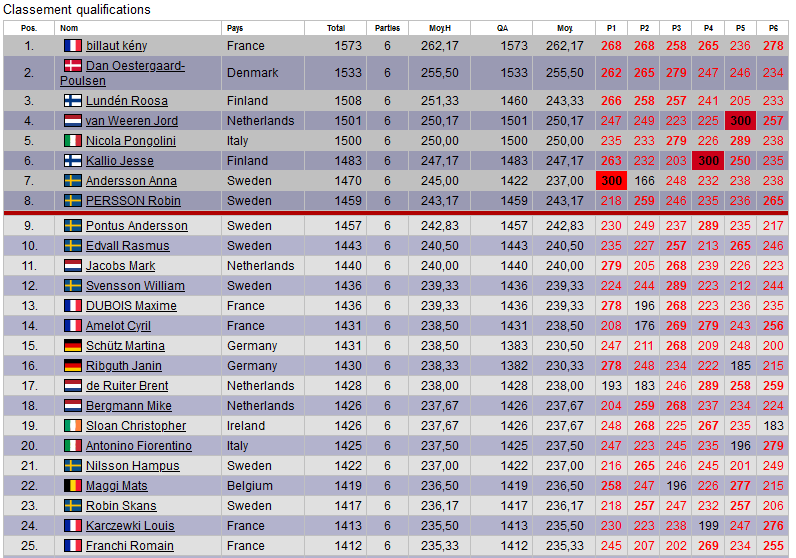 ---
Format
Qualification
6 games, entries and re-entries
Desperado Squad
1 game
48 athletes will qualify for the final steps
A : Top 38 from the general standing
B : Top 6 from a separate standing for squad 1-2, not qualified from A
C : Top 4 from the desperado standing
The 48 athletes are qualified as follows
Athletes positioned 1-4 in the qualification are qualified for the Final Step 3
Athletes positioned 5-8 in the qualification are qualified for the Final Step 2
All other 40 qualified athletes are qualified for the Final Step 1
Final Step 1
40 athletes will play 4 games starting from scratch
Athletes positioned 1-20 are qualified for final step 2
Athletes positioned 21-40 will be ranked 29-48 according to their positions in the final step 1
Final Step 2
24 athletes will play 4 games starting from scratch
Athletes positioned 1-12 are qualified for final step 3
Athletes positioned 13-24 will be ranked 17-28 according to their positions in the final step 2
Final Step 3
16 athletes will play 4 games starting from scratch
Athletes positioned 1-8 are qualified for final step 4, seeded 1-8
Athletes positioned 9-16 will be ranked 9-16 according to their positions in the final step 3
Final Step 4
8 athletes will play 3 elimination rounds, each over 2 games total pin fall to count
Round 1:
Match A: Seeded 1 vs. Seeded 8
Match B: Seeded 3 vs. Seeded 6
Match C: Seeded 4 vs. Seeded 5
Match D: Seeded 2 vs. Seeded 7
Round 2:
Match E: Winner Match A vs. Winner Match B
Match F: Winner Match C vs. Winner Match D
Round 3:
Match G: Winner Match E vs. Winner Match F
Official Website – https://www.brunswickopen2021.com/