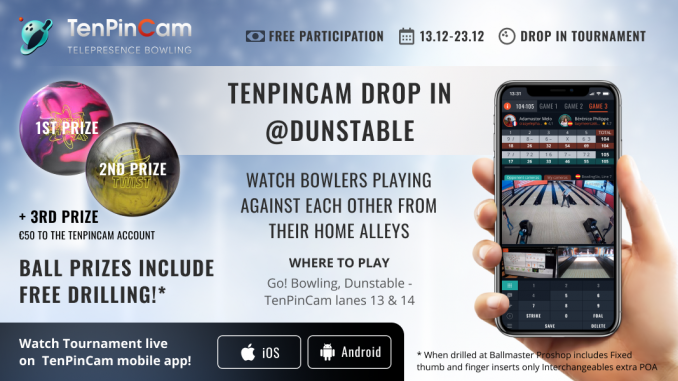 Attention! Attention! Starting today Sunday December 13th
We have launched the Drop in tournaments on TenPinCam!
Everyone is welcome to watch our first test event.
Open to all age groups including Juniors!
Free to enter drop in format from TenPinCam Pay for lineage only Message Andy Penny at Ballmaster Proshop in Dunstable to book your spot
Play your games when you want no opponent needed
Best score goes to the leaderboard
Enter as many times as you wish
But Hurry!
Tournament runs until 23rd Dec only
Full details below