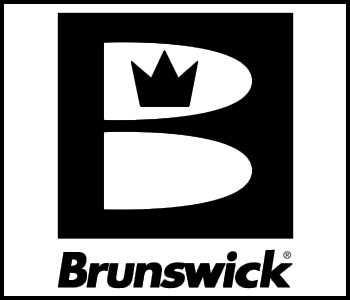 MUSKEGON, Mich., December 20, 2019 – Brunswick Bowling Products recently announced several changes to its sales team, including the addition of two former Ebonite employees, following its recent asset acquisition of Ebonite International.
Adam Ishman and Dave Wodka come to Brunswick with over 45 years of combined bowling industry experience. Ishman joins the company as product specialist for its west sales territory. Wodka has been named product specialist for the northeast territory.

"Since the announcement of the Ebonite acquisition, we have made it a priority to review resources and add talent, with specific attention to building one of strongest sales teams in the industry," said Ron Bragg, North American sales manager, Brunswick Bowling consumer products. "Adam brings plenty of outstanding relationships, bowling knowledge, and work experience. In addition to his incredible relationships in the bowling industry, Dave is a tenacious competitor on and off the lanes, making him a great addition to the Brunswick team."
Jordan Vanover has been promoted to international sales manager. In this position, Jordan will take the lead in managing the consumer products international business, including customer relationships and market support.
Kevin Tabron will transition into a new role as product specialist for key accounts. His responsibilities will include communicating with chain pro shops as well as event coordination for seminars, trade shows, and tournaments.
Tyler Armour, formerly product specialist for the west territory, will now cover the southeast territory. Armour lived in Florida prior to working at Brunswick, providing him with local relationships and an understanding of the market.
John Bercier will remain product specialist for the Midwest territory, and Mike Dole will remain product specialist for the central territory.
"We are very excited about all of the changes taking place," said Bragg. "With the addition of Adam and Dave and our internal realignment, we are well-positioned to represent all of the brands within our portfolio and provide outstanding service and support to our distribution and pro shop partners."
About Brunswick Bowling Products The leader in the bowling industry for over 125 years, Brunswick Bowling provides products, services and industry expertise for the development and renovation of new and existing bowling centers and mixed-use facilities across the entertainment industry. Brunswick is the only full-line supplier of bowling center equipment, supplies and consumer bowling products. For more information, visit www.brunswickbowling.com. #