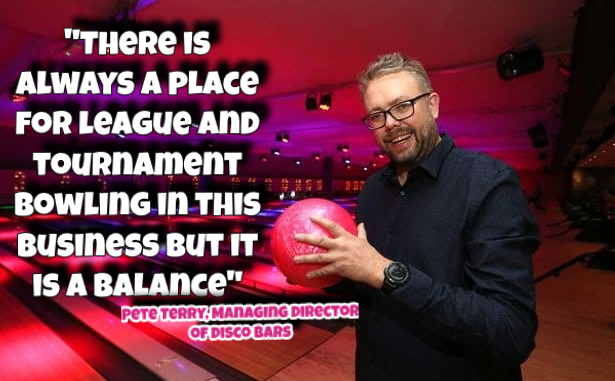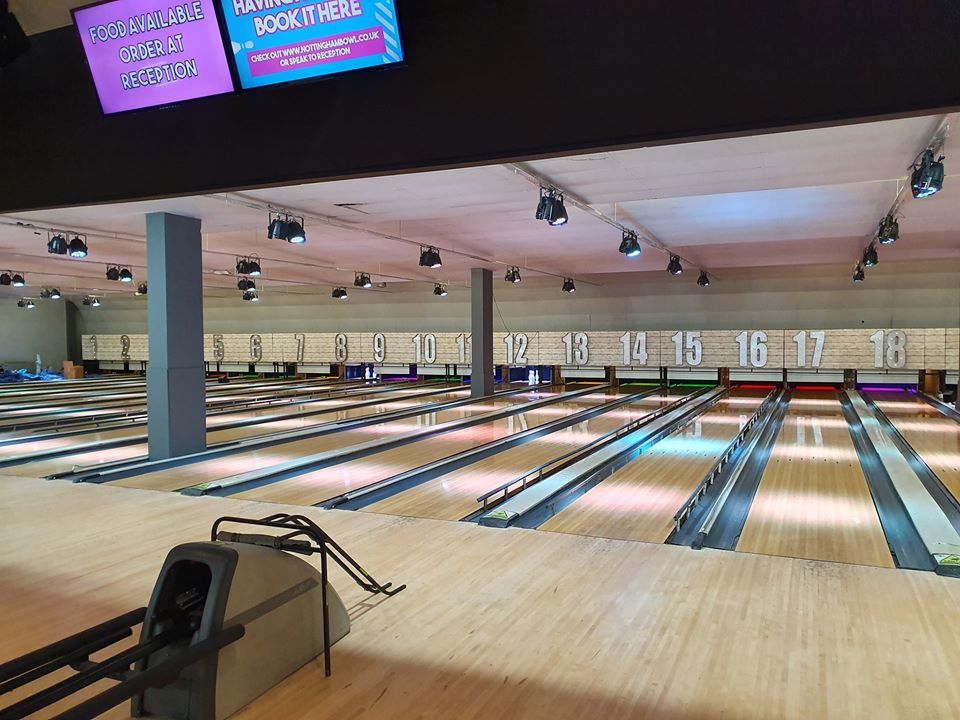 Not long back, a lot of people were happy when a number of long running centres in the UK were purchased by a new company to bowling and it seemed many were now saved. One of the purchased centres was Nottingham bowl, at 48 lanes still the biggest in the country and home to many of the big tournaments over the years including the British Open Championships.
The new company called Disco bowl part of the wider Disco Bar Group straight away started to turn things round at one of the other purchases in Nuneaton which was another centre with a rich history of sport bowling. Despite the Disco name not exactly exciting the sport side of the game it soon became apparent the company had a love for both the sport side and the leisure business side. A big investment to Nottingham has transformed the centre on both floors and a practical balance to cater for both sides of bowling. It was time now for us to have a chat with the Managing Director of Disco Bars, Pete Terry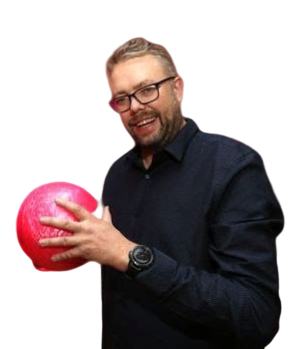 Let's start Pete with a belated Thank you from the Sport of Bowling for saving some of our UK bowling centres. What initially made you take on so many centres at once considering the work that was needed in most if not all of them?
The opportunity to purchase the collapsed MFA estate started as an agreed deal with the previous owners, however I had withdrawn following serious concerns about the true state of the business. When the administration had occurred myself and the team were able to buy a collection of businesses in proven locations with some great management and use money for investment and improvement. This estate is in profit for us. I was attracted to the proposition by the history and passion for these centres despite the appalling lack of investment from the previous people.

You set out bold plans for your venues and have delivered already with the amazing makeover in Nottingham. How did it feel beginning to see your visions become reality and what is next for Nottingham and the estate?
The Nottingham site has another floor upstairs, currently with authentic AMF 30's freefall machines ! We have enough spares having decommissioned the machines on the lower floor to keep these going and keep them up and running. In the meantime we are refurbishing our newly acquired centre in Banbury (another former MFA) due to open at the end of November, Refurbishments are planned at all sites with a plan for a fully invested estate by the end of 2020.

String bowling looks like it is here to stay for some time now and Nottingham already have some. Some obviously needed changing being so old and now obsolete and hard to get spares. Will you look to convert more or keep what freefall capital estate you currently have?

Very possibly. We have noticed the string machines improve the game time, reduce electricity and maintenance and the high spending leisure bowlers simply don't care how they bowl. We will be converting further centres in the future as and when necessary.
Unlike some other larger bowling operators you have hit the floor running with Nuneaton and an openess to embrace the sport side of the business. Why is this?
We believe that this business is about balance. We have retained the upper floor of Nottingham as a drop pin centre with traditional lighting to be our pro and league 24 lane bowling facility. Nuneaton has previously hosted many tournaments, but we are looking to concentrate this activity in the 24 lanes upstairs in Notts.

Is league and tournament bowling going to be a balance business against your social product?
There is always a place for league and tournament bowling in this business but it is a balance, and I am in no way surprised that other major operators have withdrawn from it. High rent and rates mean the revenue from this activity can be far less than leisure bowling, and sometimes the pro community need to understand that as a business we need to make money in order to provide the facilities. Leisure bowlers don't need fancy lane machines, don't try to bring their own food and drink in and they pay significantly more. That said the pro community come in whatever the weather and time of year and are regular income. The social product at £7 to £8 rack rate will always need to be a priority on the peak times as in order to save and improve the centres they must make money, otherwise they will decline again. We have invested over £250k in these centres getting the basics right, pins, balls, flooring and basic H&S this money is not a donation so we have in some cases had to increase league pricing in order to maintain and justify our investment

Will Youth Bowling Clubs (YBC) be a feature in your venues?
YBC's are something we look to encourage where there are people who are prepared to run them, such as in Lewisham/Nuneaton. We look to set one up in Nottingham.

How is your own bowling, had you done much before this new path to your businesses and could we see you bowling league soon?
Ha ! My bowling is appalling sadly

UK bowling has a history of boom and bust, a lot of your estate has weathered this storm over the years and proof is they are still open. Positives can always be taken from this but what things are planned to stay ahead of the curve in the coming years?
We look to acquire more centres and develop them under an evolution of the Nottingham model. At the weekends we want our leisure and family bowlers to have a fun entertainment experience using DJ's and entertainment technology to its maximum.