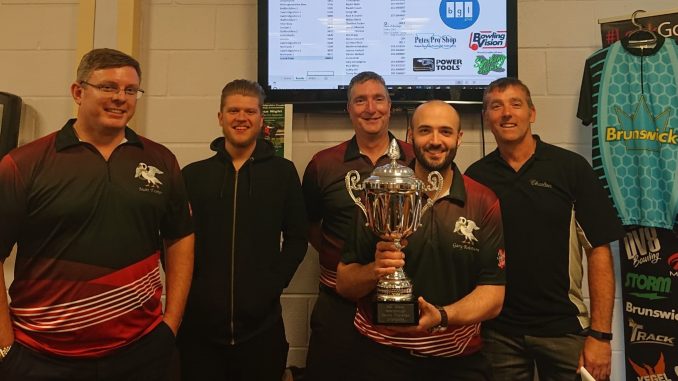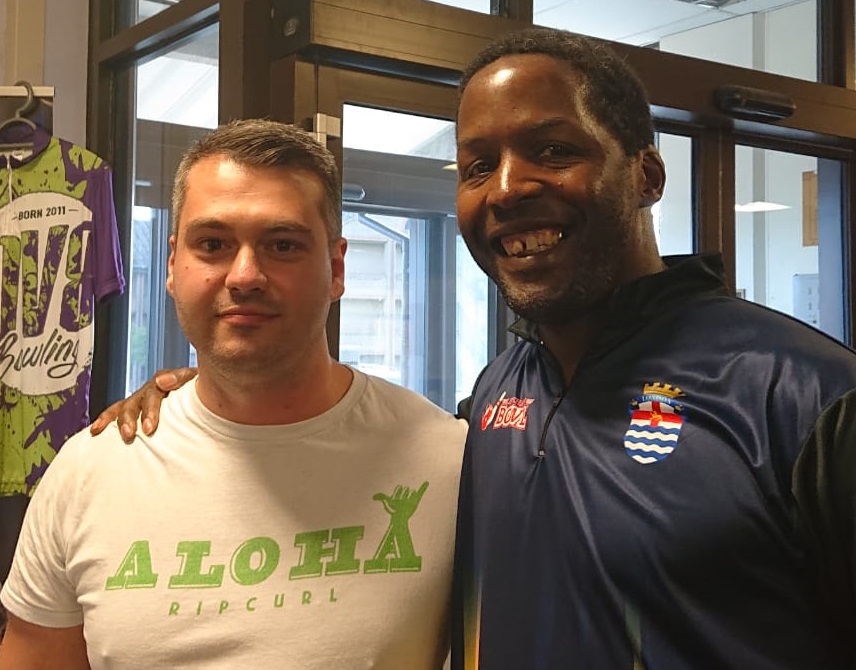 Back in it's 3rd year, the BGL Group Peterborough County Challenge was at a new venue. Enabling us to keep our costs down and make our prize fund bigger. £135 for a team to enter with £400 first prize up for grabs! This year we took on the challenge of bowling at United States Air Force Base Alconbury about 20 minutes from Peterborough. The centre is a small 12 lane centre well equipped with Kegel Flex Lane Machine and QubicaAMF Harmony Furniture.
With the change to a smaller centre it meant that to keep the number of spaces up we had to run over 2 days, Sunday 11th and Sunday 18th August. 10 spaces were available each day, Seniors, Juniors and Ladies were all entitled to 10 bonus pins a game. Day 1 saw 8 teams take to the lanes, 3 from Cambridgeshire, 3 from Northamptonshire, 1 from Lincolnshire and 1 from Bedfordshire. At the end of day Northamptonshire 1 were our leaders and won the squad winners prize, High Average was Alconbury Centre manager Tony Bailey, with 212.83 including his senior bonus pins, beating out Myles Duke from Lincolnshire by 0.17 of a pin on average, that's 1 pin over the 6 game series! High Game winners for the squad were David Crouch and Dale Warren with 265 including bonus pins.
Onto day 2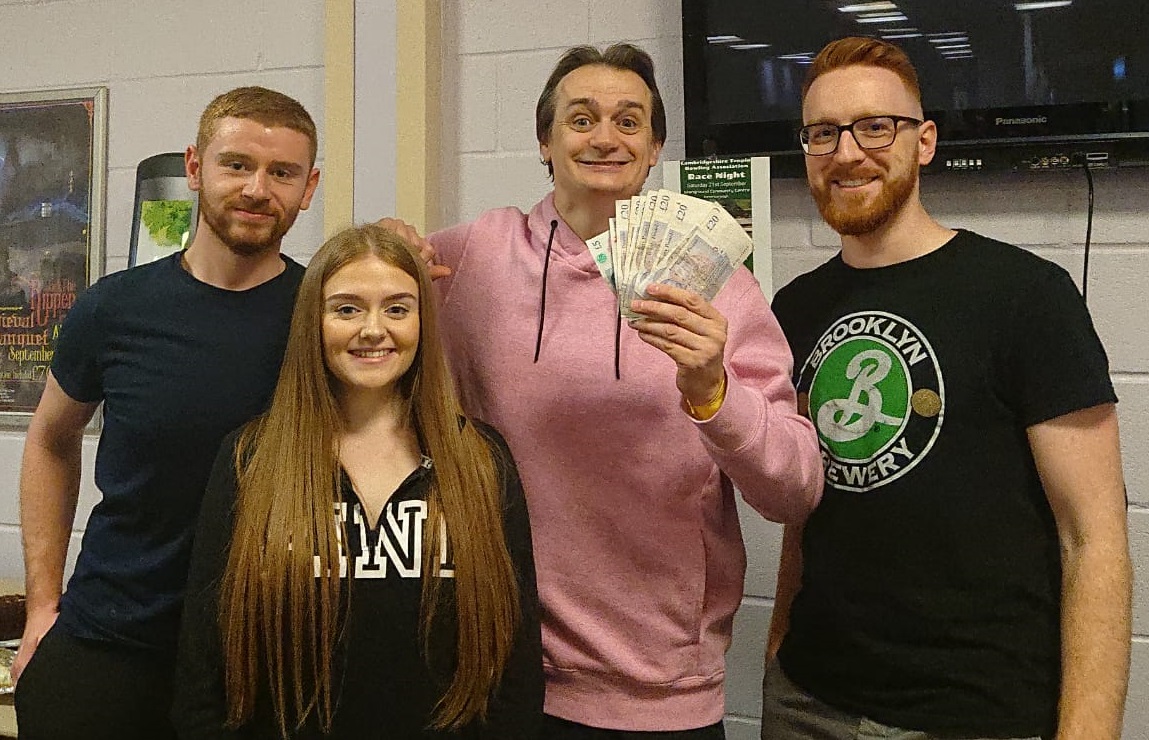 Day 2 saw 10 teams. 2 teams from Cambridgeshire, 2 from London, 2 from Staffordshire, 2 from Buckinghamshire, 1 from Bedfordshire and 1 from Nottinghamshire. With a score of just under 6000 to beat set by Northamptonshire we'd need to see some good team bowling. Out the gate Cambridgeshire Men came out strong with 1059 but that was the best they could manage all day, followed by Bucks Adults who were looking to win for the 3rd successive year! As the day went on we saw several teams struggle and it looked like Northamptonshire were going to come out as winners with 1 game remaining. In the individual side of things Selwyn Morgan had just wrapped up high game of the squad and the tournament with 286 including bonus pins in Game 5.
This helped him on his way to winning high average where he was in a class of his own averaging 241.5 with bonus pins, an impressive 231.5 scratch! Back to the team standings and Bucks Adults were looking like they were going to lose out on defending their title as they were sitting 4th and were hoping just to cash in a top 3 place, well that's what I thought anyway, they had different ideas! They opened the game first a whole bag full of strikes and just didn't stop, they went on to score 1153 the highest game of the tournament, but would it be enough to recapture the title for the 3rd successive year? Of course it was they weren't letting this one slip away from them! 3 years of the event and 3 time winners! Taking home the trophy and the £400 first prize!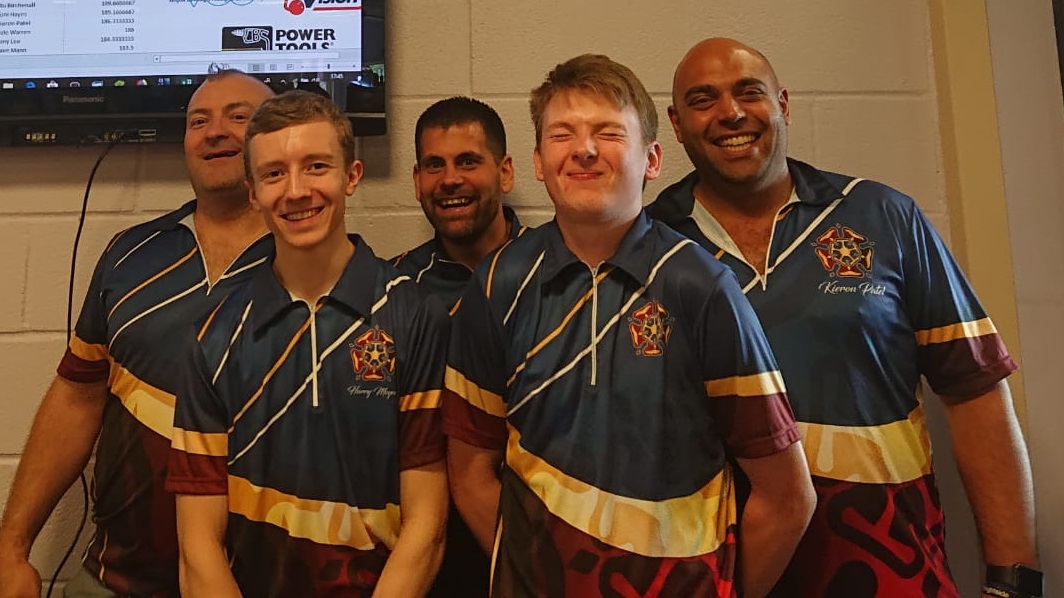 This tournament isn't just about prizes though, its currently the biggest fundraiser in Cambridgeshire bowling association for the year, we're supported by a whole host of companies for our big raffle, this year we had 51 prizes! Prizes came in the form of bowling balls to alcohol to power banks and wireless headphones! Support this year came from Bowling Vision, CBS Power Tools, Petes Pro Shop and Striking Shirts! There were also prizes donated from other counties, in exchange for donations these teams could sell raffle tickets in their leagues etc. before the tournament.
The raffle raise £45 for Northamptonshire, £84 for London, £107 for Buckinghamshire and £499 for Cambridgeshire! A total of £735 in raffle ticket sales alone! Cambridgeshire also hosted a bake sale during the tournament. Raising £82.70. Along with entry fee money the tournament raised a record £919.70 in total at the event! Once again thanks to our supporters and to everyone who purchased raffle tickets and cakes.