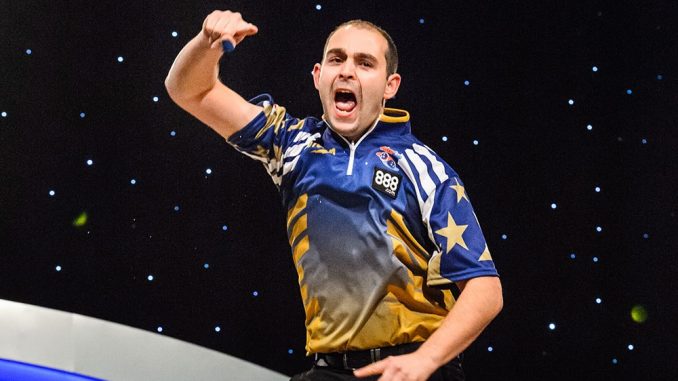 Dominic Barrett will captain Team Europe when they attempt to regain the Weber Cup from Team USA at Mandalay Bay Resort, Las Vegas from June 18-21, 2019.
Barrett, who recently won the US Open, takes charge of the European team for the fifth time but tasted his first defeat as captain in June, when a Chris Barnes led Team USA took the trophy 19-10 in Milton Keynes.
As with Team USA, one player will automatically qualify to join playing captain Barrett on Team Europe. Beginning in January, PBA members will compete in a schedule of 13 PBA Tour events contributing to the PBA Tour Points List, concluding with the USBC Masters which ends on April 1st. After this event the leading European player on the PBA Tour Points List will earn automatic qualification to Team Europe for the Weber Cup, with the remaining two players to be chosen as wildcards.
"I am very honoured to be the European Captain again," said Barrett. "There are a few changes happening this year, none more so than the venue change; Las Vegas!
"It will be very exciting for us as a team. It's a bit of a shame that, for the first time, we won't have the home crowd but I know everyone watching back home will be cheering as loud as they have in previous Weber Cups.
"Myself and the other guys on the team have spent lots of time competing in Las Vegas, but never in a team environment when we will be the away team. That will be the biggest challenge for us, which we are really looking forward to. They took home the trophy, it's now our turn to go into their back yard and take it back!"
The 20th annual Weber Cup will take place at Mandalay Bay Resort, Las Vegas over four sessions with one session played each day from Tuesday, June 18 to Friday, June 21. Ticket details for the 2019 Weber Cup will be published at webercup.com in the new year. Fans can follow @WeberCup on Facebook, Twitter and Instagram to get all the latest news first.