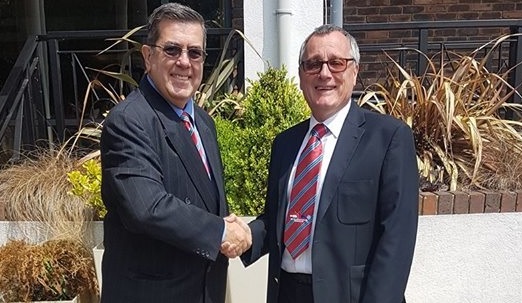 Delegates from throughout the country elected Martin Webster as their new BTBA Chairperson for a tenure of two years at the BTBA AGM in Luton on Saturday 26th May 2018, taking over from Ron Griffin.
With over thirty years involvement in the sport and a successful tenpin bowler in his own right, Martin has previously sat on the Executive Council as the BTBA Director of Business Development and comes from a marketing background.
Martin said: "I am honoured to be heading up the BTBA and taking over from Ron who has done so much for the BTBA in the last four years. I realise that I have a hard act to follow! It will not be easy and we will not get everything right first time, but with the enthusiasm and dedication I know you all have for our sport of tenpin bowling, together we will make the BTBA even stronger and fitter for the future."
The BTBA would like to thank departing chairperson, Ron Griffin, for his hard work and dedication over the last four years and looks forward to continuing to work with him in future.
Lisa John, BTBA Director of Membership Services takes over the role of Vice Chair from Dave Steiner. We would like to thank Dave for all his efforts and dedication to the sport over the years. He will continue to offer support to Jo Cundy in her role of Head of Legal & Governance.