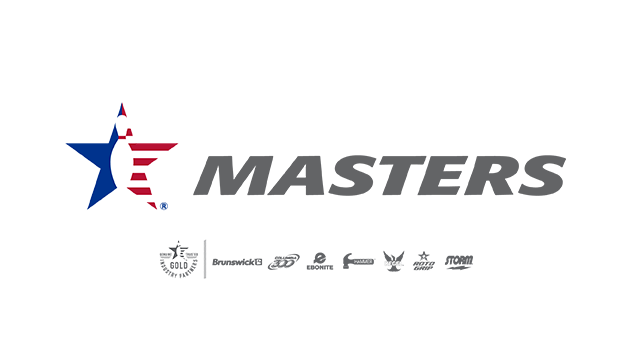 ARLINGTON, Texas – The Gold Coast Bowling Center in Las Vegas will be the site of the 2019 United States Bowling Congress Masters, a major event on the Go Bowling Professional Bowlers Association (PBA) Tour and a World Bowling event.
The 2019 USBC Masters will start March 26, and the event's stepladder finals will be shown in primetime on FOX Sports, the PBA's television partner starting in 2019. FS1 will televise the stepladder live on Monday, April 1, at 9 p.m. Eastern.
The Masters also will be the final event for PBA Tour players to earn points into the new PBA Playoffs system, which will be introduced in 2019.
The Gold Coast Bowling Center, a 70-lane facility, served as host of the 2018 USBC Senior Queens in March.
With the 2019 USBC Open Championships starting March 9 at the South Point Bowling Plaza, competitors will be able to bowl in two events in one trip to Las Vegas in 2019.
Many bowlers took the opportunity to compete in the Open Championships this year while in Syracuse for the USBC Masters, including stepladder finalists Alex Hoskins and Steve Kloempken. Marshall Kent found a team using the sub board at the Open Championships and bowled doubles with Matt Gasn, who also competed at the Masters.
At the 2019 Masters, competitors will bowl 15 games of qualifying over three days (five games each day) and total pinfall will determine the 63 players who will join defending champion Andrew Anderson in the match-play bracket.
Match play, consisting of three-game total-pinfall matches, will take place until the five players for the championship stepladder are determined.
Visit BOWL.com/Masters for more information on the tournament.
United States Bowling Congress
The United States Bowling Congress serves as the national governing body of bowling as recognized by the United States Olympic Committee (USOC). USBC conducts championship events nationwide including the largest participation sporting events in the world – the USBC Open and Women's Championships – and professional events such as the USBC Masters and USBC Queens.
Founded in 1895, today USBC and its 2,000 state and local associations proudly serve more than a million members. USBC is headquartered in Arlington, Texas, working toward a future for the sport. The online home for USBC is BOWL.com.