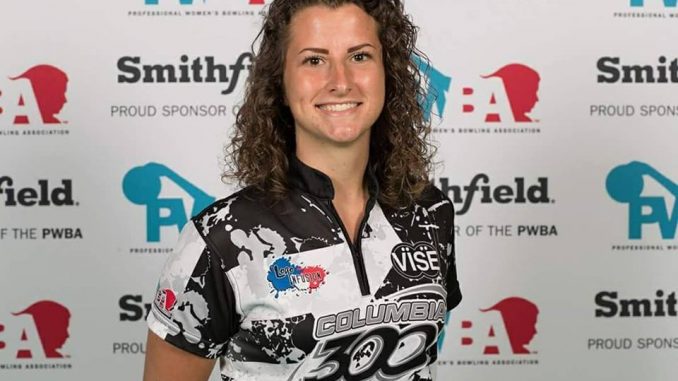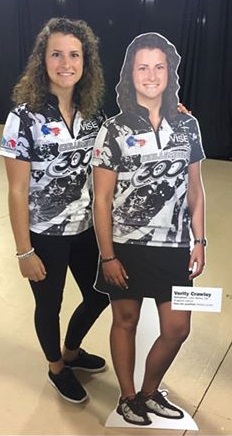 The final major of the PWBA season is up for grabs as 16 of the top players on the Professional Women's Bowling Association Tour will vie for the season-ending Smithfield PWBA Tour Championship title, Sept. 3-6 at Richmond Raceway in Richmond, Virginia. That 16 includes England's very own Verity Crawley.
Monday's Daria Pajak – Verity Crawley match is a matchup of former Webber International teammates and PWBA Tour roommates. The match also could determine the winner of the PWBA Rookie of the Year award.
Pajak, who won the 2017 PWBA Greater Detroit Open, has 59,890 points and holds a small advantage over Crawley (53,462.5). If Pajak wins the match, she will claim the 2017 honor.
Crawley, who finished second at the PWBA Fountain Valley Open and the PWBA Greater Detroit Open, would need to reach the TV finals to win the award.
The PWBA Player of the Year and Rookie of the Year awards are determined by competition points.
Ahead of the start we spoke to England's superstar about the season past and upcoming tour championships.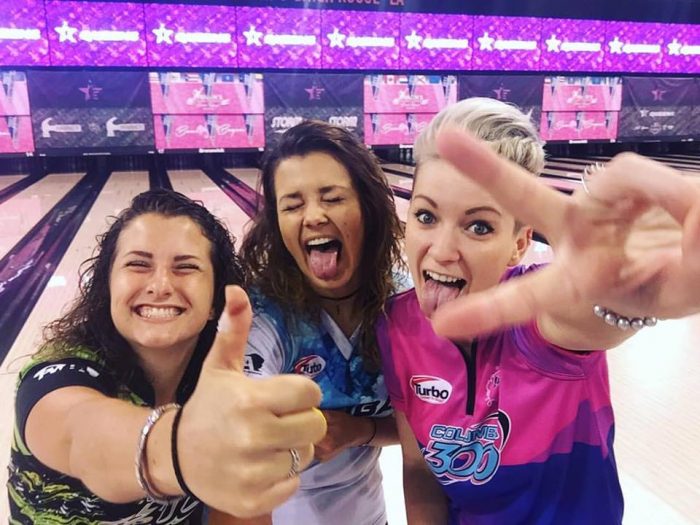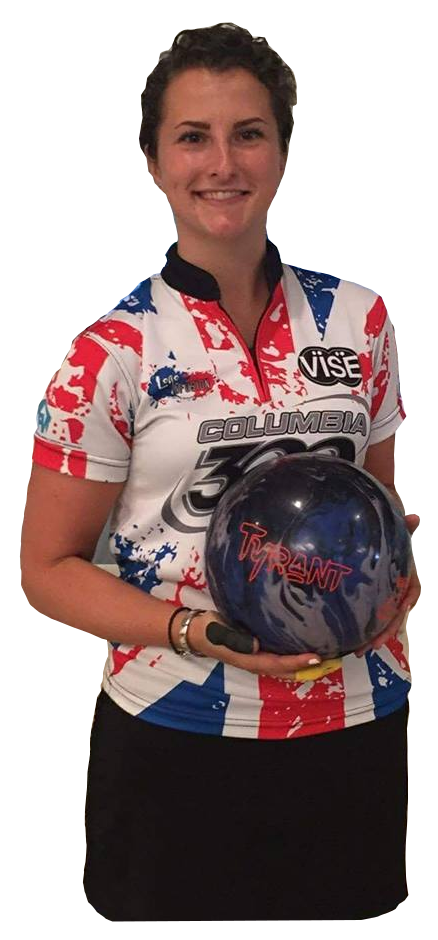 A mixed but solid start to your PWBA career, as you go into the Tour championships, How do you feel about how the season has gone?
Very well, I really have to be happy with my performances and my results. Finishing the regular season with two 2nd place finishes and making it to the Tour Championship when I didn't win nor bowl all of the events is pretty unreal. Of course, I could have done better and I have a lot of work to do before next years tour. But it's just make more more determined and actually given me some belief in myself.
Was it as difficult as you thought it might be and knowing what you know now about the PWBA level of play, would you have prepared differently?
Probably harder than I imagined. The tour is mentally and physically demanding. It's a challenge week in and week out, especially with some of the patterns that were used this year. But that's what makes it fun and makes preparing so crucial. In regards to preparation, there is always more to work on and more that can be done. The tour definitely highlighted my strengths and my weaknesses.
What plans for events do you have in the off season?
Lots of bowling as usual! I will be making some changes in regards to my job and maybe living situation. But I can't discuss that just yet!
There has been a lot of travel this year and you have seen a lot of the USA, what have been your highlights?
I have to say California, I had always wanted to go there so to finally see it was amazing. I really enjoyed spending time with some friends that I don't get to see a whole lot. Thanks to college bowling, I made a lot of friends from all over the US. Stage one complete almost and debut season done,
How will you approach the tour next time round?
Very similar to how I approached this years, but will know a little bit more what to expect. I plan on working a lot more on my mental game.
What single thing would you say has changed and improved about your game this year?
My natural roll. And it has definitely changed for the better and benefited me a lot on fresh.
Monday sees you take on Daria again and a chance to avenge your loss to her in the championship match earlier in the season. Tough first match for you?
Every match will be tough. The top 16 PWBA players are here, so there is no easy match.
Back home, we all want you to win the tour championships and claim that rookie of the year title. How important this year has been the Brand support you have received?
It's been unbelievable and I cannot thank everyone enough. I have been away from the UK for a good amount of time now and it's amazing to see the support I have received. It's just nice knowing that win or lose, the support is still there.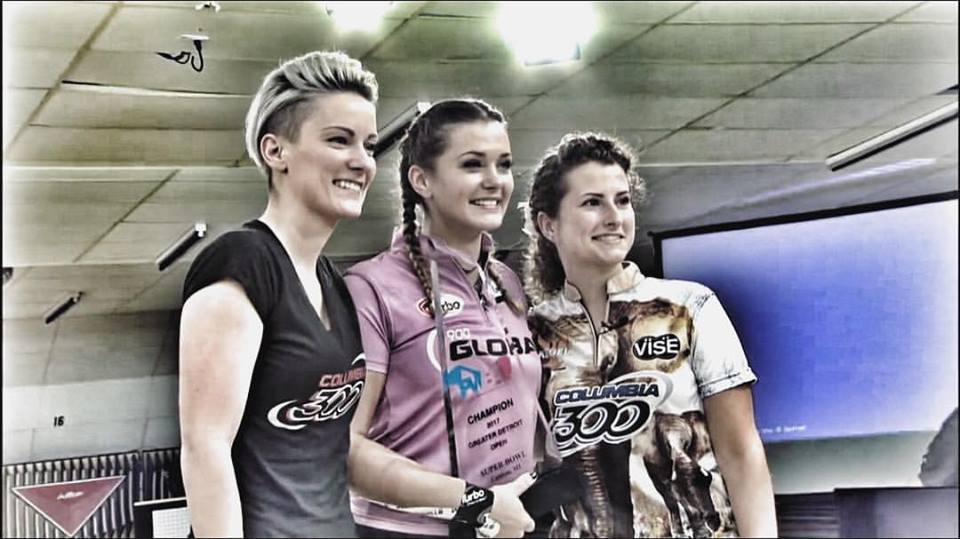 ---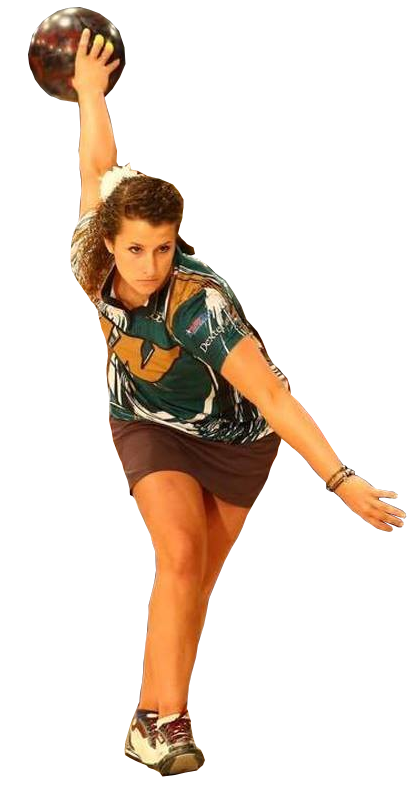 Verity Crawley Career Highlights
– Runner-up at 2017 PWBA Fountain Valley Open
– Won 2016 Intercollegiate Team Championships with Webber International
– 2015 Intercollegiate Singles Championships semifinalist
– Rolled a perfect game at the 2015 USBC Queens
– Two NAIA national championships with Webber International (2013, 2014)
– British Tenpin Bowling Association Junior Bowler of the Year (2012)
– Multi-time All-America selection while at Webber
Team England/Junior Team England
– Participated in 2014 World Bowling Youth Championships in Hong Kong as a member of Junior Team England
– Gold medal in singles at 2012 European Youth Championships
– Bronze medal in all-events at 2012 European Youth Championships
– Rolled second perfect game in history of European Youth Championships (2012)
– Gold medals in singles and team at Junior Triple Crown (2011)
– Bronze medals in Masters and Trios at Junior Triple Crown (2011)
– Won Junior London International (2011)
– European Youth Tour champion (2010)