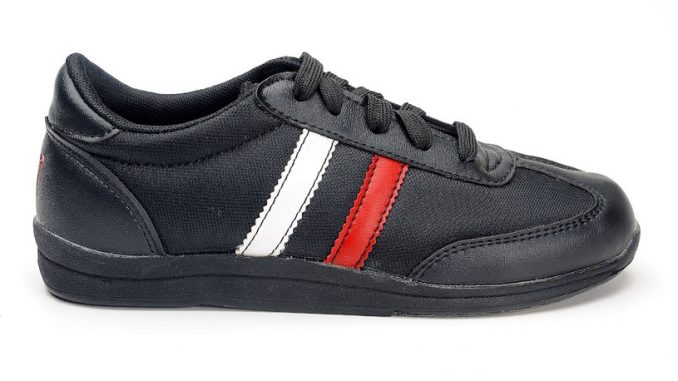 SmartValue Shoes are the only rental shoe option that provide maximum durability, comfort and performance for the best price.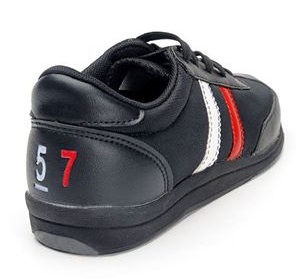 June 21, 2017
(
Mechanicsville, VA
) – QubicaAMF Worldwide (QubicaAMF), the world's leader and largest manufacturer of bowling and mini bowling products is proud to announce the release of its new SmartValue Rental Shoe—a value-priced rental shoe option from the industry's most trusted brand.  SmartValue rental shoes offer superior comfort and performance through synthetic slide soles, padded collar cushions and foot beds designed to reduce fatigue, allowing your customers to bowl more games. 
"Centers often have a tremendous challenge finding value-priced rental shoes that look good while still providing superior comfort and resilience," states Cliff Adair, Director of Aftermarket for QubicaAMF Worldwide. "The new SmartValue Rental Shoes provide the ultimate value-based shoe solution with durability, great comfort, excellent slide and a cool style."
Like no other value-based rental shoe option, you can purchase a pair of SmartValue rental shoes for as low as $10.95—close to half the cost of premium shoe options and lower than almost every competitive product on the market.  What is best is at this low-cost point you can feel confident that the SmartValue solution is a high quality product offering comfort and a fresh look.  In addition, SmartValue rental shoes help reduce inventory by offering unisex sizing which is displayed on the back of the shoe for quick selection.  As a result, you are able to stock less, reduce delays and turn away fewer bowlers. 
For more information on how you can take the right step forward and choose SmartValue Rental Shoes for your center visit
www.qubicaamf.com
.

About QubicaAMF Worldwide
QubicaAMF Worldwide is the world's largest and leading manufacturer of bowling and mini bowling products. With U.S. headquarters near Richmond, Virginia and European headquarters in Bologna, Italy, the company offers a complete line of high-quality, innovative solutions for new and existing bowling and entertainment centers.
QubicaAMF has over 75 years of experience, an installed base of more than 10,000 centers worldwide and can provide the perfect combination of bowling equipment, products and services to build a bowling entertainment center, an FEC or entertainment facility to suit any budget. The company has sales offices in 10 countries, a distributor network with worldwide reach and maintains the largest R&D team for electro-mechanical products, software, electronics and entertainment systems in the industry.